Posted by Jane Metters LaBarbara.
October 21st, 2013
Whether you are researching West Virginia ghost stories or just looking for Halloween costume inspiration, the West Virginia and Regional History Center has something for everyone.
Find ghost stories in our Printed Ephemera Collection, our Archives & Manuscripts Collection, and in the WVRHC and main library book collections.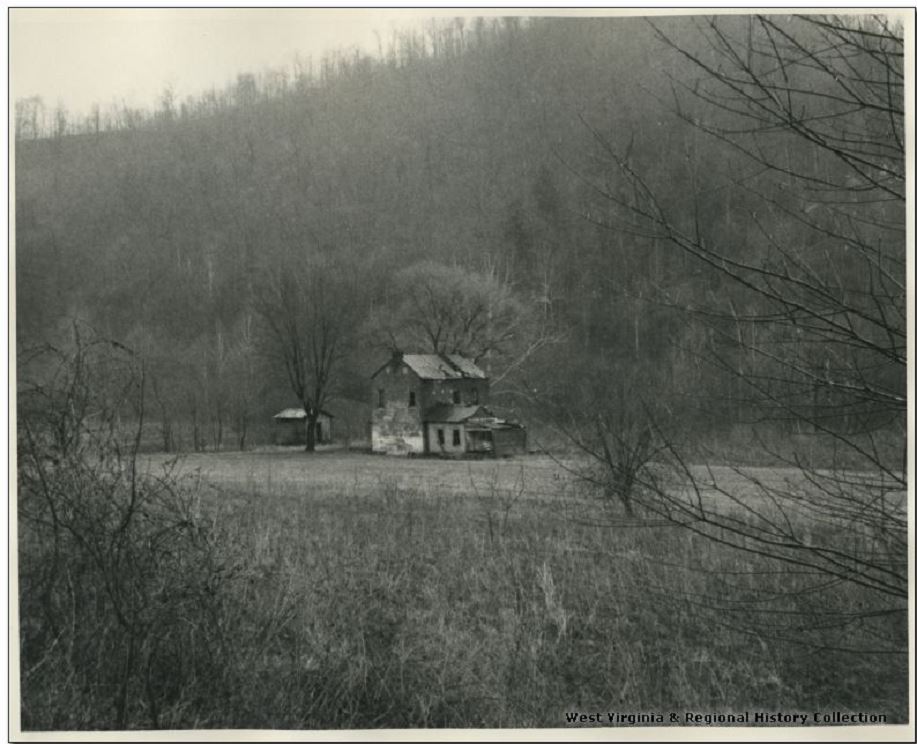 Haunted House, West of Glenville, W. Va.
Search our collections to learn WVU history and lore.  Have you heard the rumors of the ghost on the 10th floor of the Downtown Library, or the ghost cat on the 3rd floor?  Did you know that Stewart Hall was built where a cemetery once stood?
Elevated view of the West Virginia University campus in 1893, including a cemetery (far left) next to Reynolds Hall (Commencement Hall) where Stewart Hall now stands.
You can also gather ideas for Halloween costumes on our photographs database, West Virginia History OnView.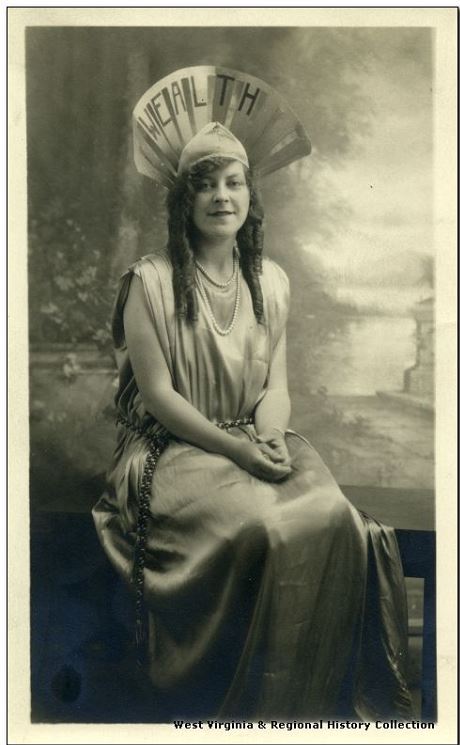 Portrait of a Woman Dressed as "Wealth."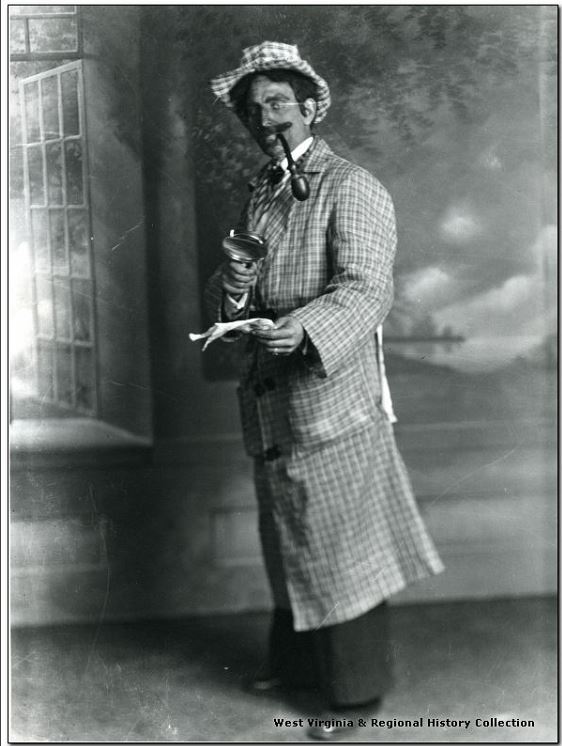 Portrait of a Man in a Detective Costume, Morgantown, W. Va.
Blog article by Jane Metters.