Posted by Jane Metters LaBarbara.
May 24th, 2017
Blog post by Lori Hostuttler, Assistant Director, WVRHC.
Recently, I was using the Harvey Harmer Collection to answer a research question and I came across a file labeled "America First Day – 1922."  The research question was unrelated, but I was intrigued by the contents of the folder.  In 1940, the "America First Committee" was the leading group arguing against entrance into the second World War, but this was a much earlier use of the slogan.  So I wanted to investigate it further.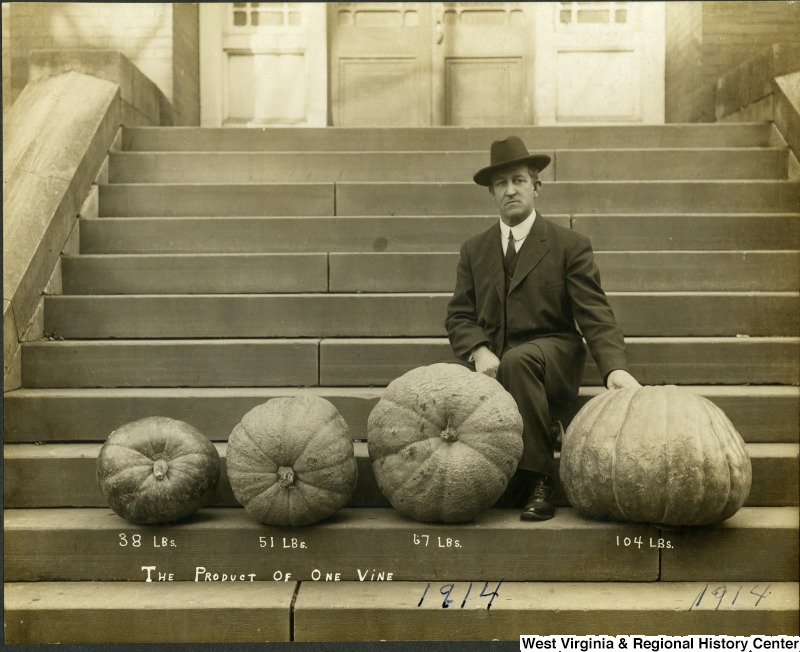 Harvey Harmer and his pumpkins in 1914.  Harmer (1865-1961) was a layer, local historian, and state senator from Clarksburg in Harrison County.