Posted by Monte Maxwell.
November 3rd, 2022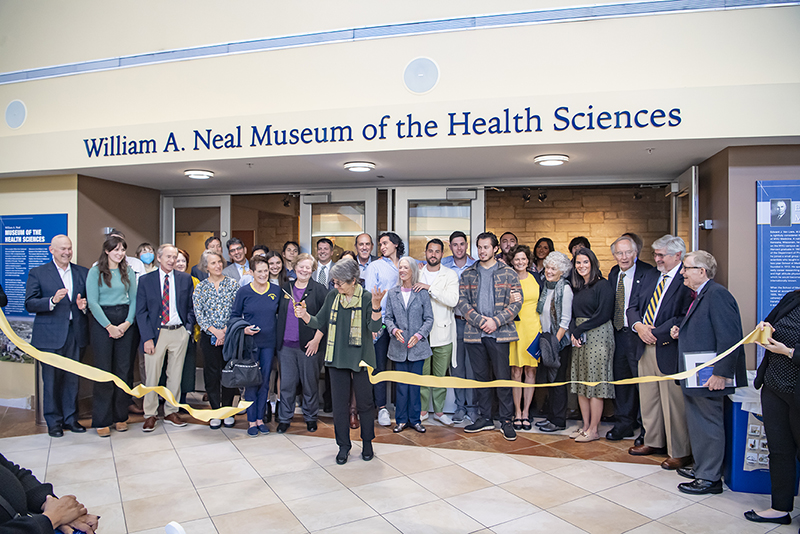 Remarks by Dean of Libraries Karen Diaz at the Neal Museum of the Health Sciences dedication on October 28.
President Biden recently issued an Executive Order on Promoting the Arts, the Humanities, and Museum and Library Services. In it he articulates this inspiring statement on these institutions: "The arts, the humanities, and museum and library services are essential to the well-being, health, vitality, and democracy of our Nation. They inspire us; provide livelihoods; sustain, anchor, and bring cohesion within diverse communities across our Nation; stimulate creativity and innovation; help us understand and communicate our values as a people; compel us to wrestle with our history and enable us to imagine our future; invigorate and strengthen our democracy; and point the way toward progress."
I know that here at WVU, our library archivists are the collectors and stewards of the materials that mark our past. Without these touchstones of reality – of life as it truly was – we forget what was, and in fact are left to invent in our minds what never was. But it is through the interaction with these materials that we learn from and are inspired by them.
Read the rest of this entry »