Posted by Monte Maxwell.
July 25th, 2017
West Virginia University Libraries will host a presentation Aug. 4, 3-5 p.m., by Associate Professor of Music History Travis Stimeling about his recent research on musician Charlie McCoy which culminated into his new book from WVU Press, Fifty Cents and a Box Top: The Creative Life of Nashville Session Musician Charlie McCoy (2017).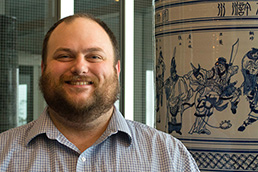 Stimeling will be joined by former student Dizzandra Linger (BA, 2017), who will present her research on Melvin Wine (1909-2003), a Mountain State fiddler and folk music educator. Linger's research looks at the impact of the environment of Wine's performances. The reading will be held in the Downtown Campus Library's Milano Room, which houses the Appalachian Collection and displays Wine's portrait.