Posted by Monte Maxwell.
February 19th, 2019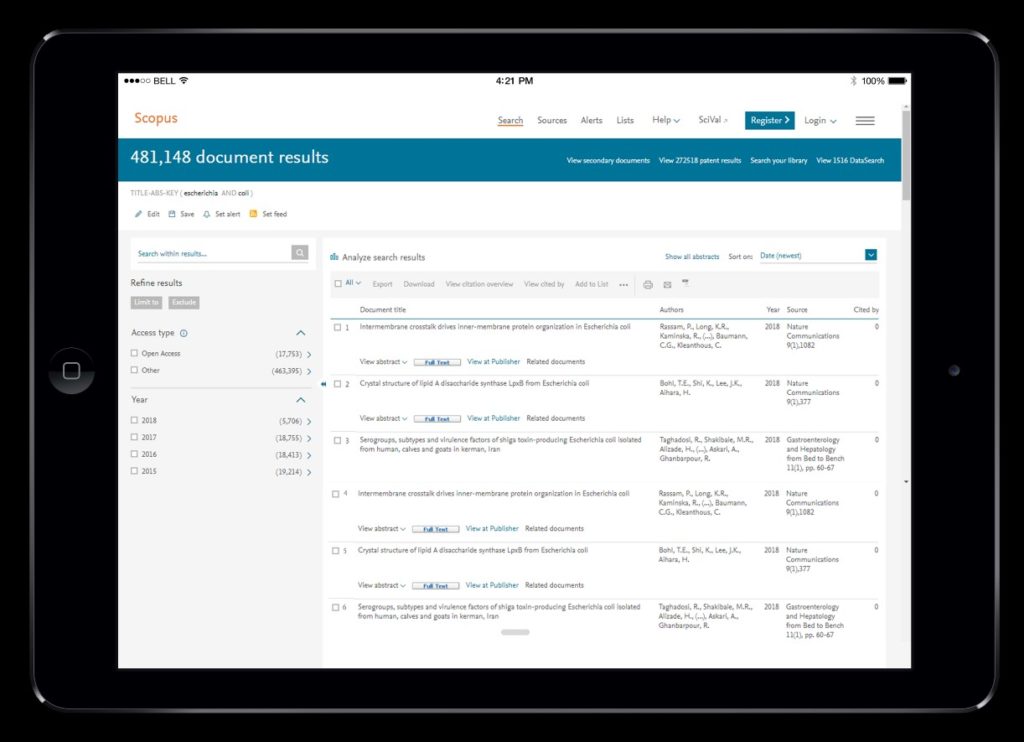 Do you need to save time in the initial information gathering stage of your research, monitor a research topic or trend, identify the top researchers in a particular field or track the success of your own research?
West Virginia University Libraries has reinstated its subscription to Scopus, a popular scholarly search tool. Currently the largest curated abstract and citation database of peer-reviewed literature, it includes the fields of science, technology, medicine, social sciences, and arts and humanities. It can be accessed on the Libraries website.
Read the rest of this entry »