Posted by Jane Metters LaBarbara.
October 16th, 2017

Blog post compiled by Jessica Eichlin, Photographs Manager and Preservationist
October is American Archives Month and West Virginia Archives Month!  To celebrate, this post will look at some staff "favorites" from the collections at the WVRHC.
---
Adventures of Huckleberry Finn
 My favorite book that we have at the West Virginia and Regional History Center is found in the rare book room. It is an 1885 printing of Adventures of Huckleberry Finn by Mark Twain. It is one of my favorite books of all time, and Twain is my favorite author so it was really neat to see one of the first printings of the book.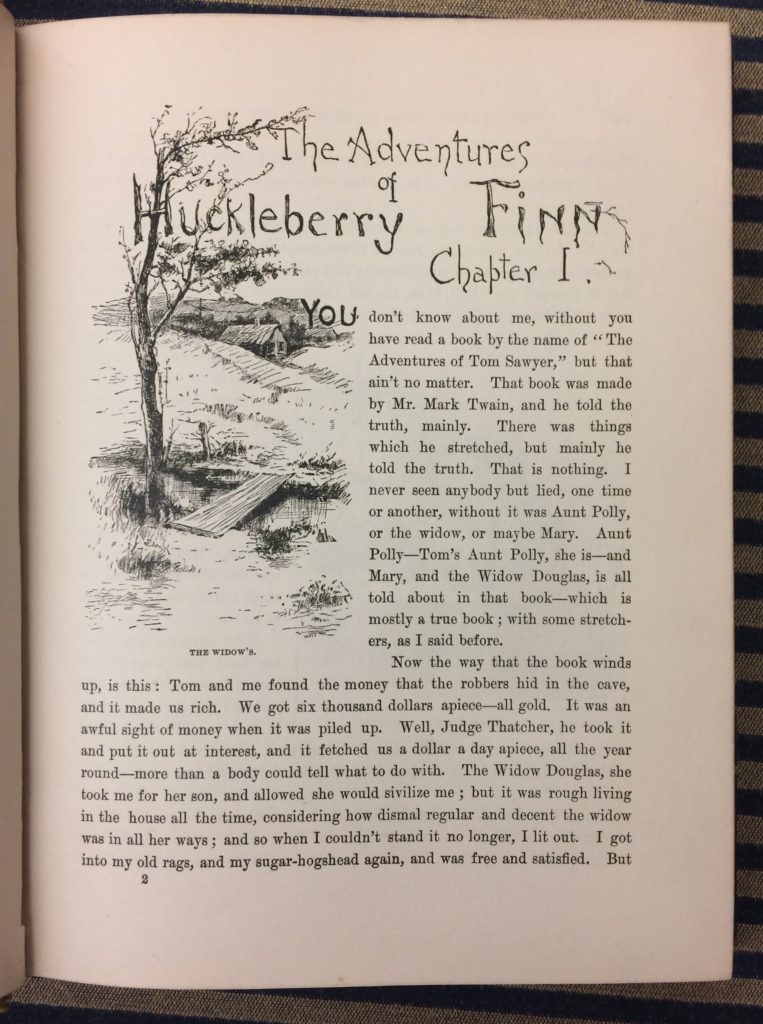 Submitted by Savannah Rose, Graduate Assistant  Read the rest of this entry »