Posted by Monte Maxwell.
April 24th, 2019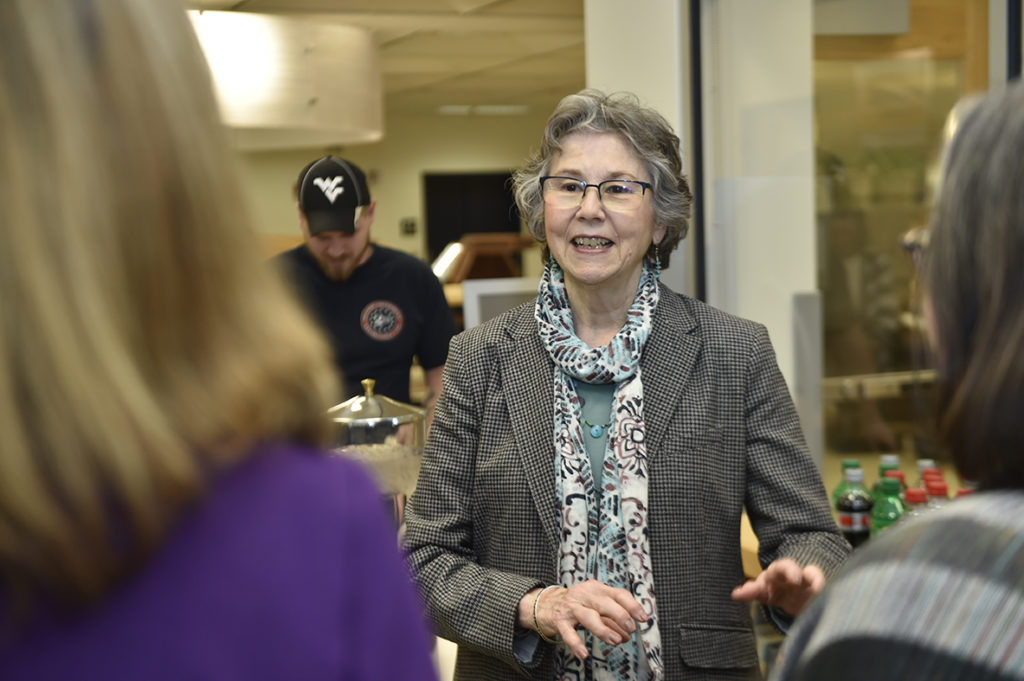 If you were a student at West Virginia University sometime during the past four decades, you probably benefited from Carroll Wilkinson's work at WVU Libraries.
Did you ever check out a book at the Charles C. Wise, Jr. Library or the Downtown Campus Library? Did you log into eReserves to retrieve required course materials? Are you a student-veteran studying for final exams in one of the Libraries' two Study Bunkers?
After 41 years of service to WVU, Wilkinson officially retired April 15.
"Carroll Wilkinson has been a valued librarian at WVU for 41 years," Dean of Libraries Karen Diaz said. "She's seen many changes within the profession and on campus and has herself been a change agent in helping move the libraries ever forward. Her insights, experience, and wisdom have been incredibly valuable to me during my interim term as Dean, and into my permanent role. I'll miss her very much, but can think of no one more deserving of a rich and healthy retirement!"
Read the rest of this entry »