Posted by Monte Maxwell.
July 22nd, 2020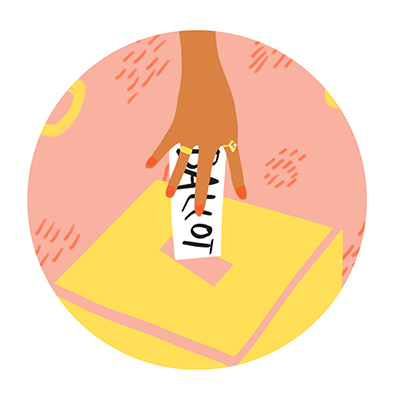 An online version of West Virginia University Libraries' exhibit Undefeated: Canvas(s)ing the Politics of Voter Suppression Since Women's Suffrage debuts with a virtual program on Aug. 7 from noon-1 p.m.
Marking the 100th anniversary of the ratification of the 19th amendment to the U. S. Constitution (granting women the right to vote), and the 55th anniversary of the Voting Rights Act of 1965 (enforcing voting rights for racial minorities), this exhibition centers on efforts to suppress the votes of women and minorities since 1920.
"This exciting exhibit is timely not only due to the anniversaries of voter inclusion events in our nation's history, but also timely due to new questions around access to voting that have arisen during this time of COVID-19," Dean of Libraries Karen Diaz said. "I think everyone will enjoy the artistic approach to presenting the issues through the campaign button motif."
Read the rest of this entry »