Posted by Jane Metters LaBarbara.
January 22nd, 2018
Blog post by Jane Metters LaBarbara, Assistant Curator, WVRHC.
In honor of WVU's new and exciting records retention schedule, here is a little history about the University Archives and information about what we are collecting.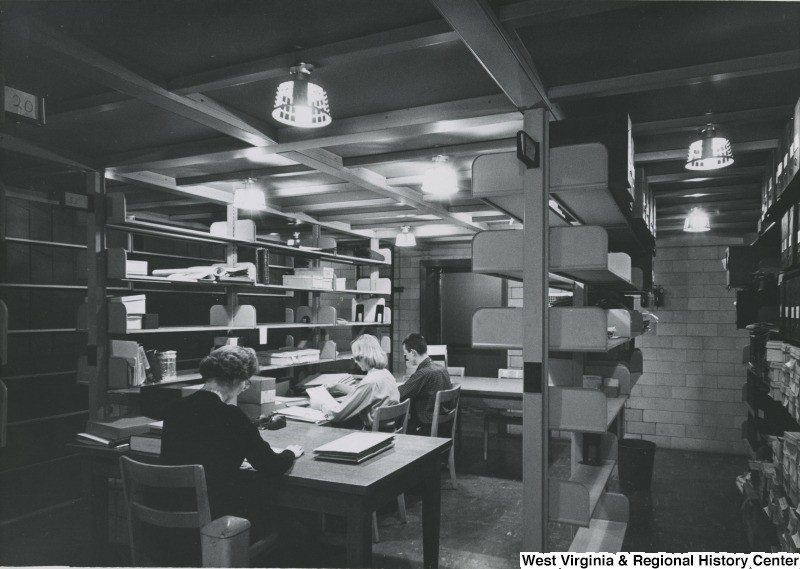 The stacks in the old Wise Library used to be open; now they are closed and we store a lot of the University Archives here.
The West Virginia & Regional History Center is the special collections unit of WVU Libraries and the home of WVU's university archives.  It all began in the 1920s when an ambitious WVU history professor started to seek support for preserving the state's historical records. By 1933, we were authorized by the University as the "Division of Documents," and in 1935 we hired our first full-time archivist Dr. Festus P. Summers.  Read the rest of this entry »