Posted by Monte Maxwell.
August 22nd, 2023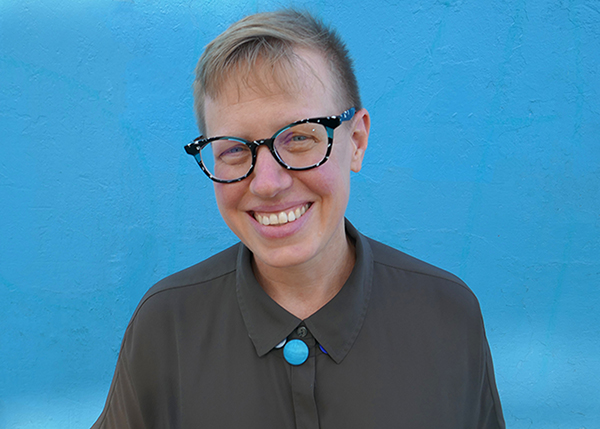 WVU Libraries will launch an Art in the Libraries' exhibit on library transformation with featured speaker Emily Drabinski, president of the American Library Association, September 12 from 4-6 p.m. at the Downtown Library.
The exhibit, titled "Hacking the Library", was designed around the hacker ethos in the positive sense regarding the ability to deconstruct and reconstruct information systems. Hacking starts with reconceptualizing libraries beyond the book.
"'Hacking the Library' invites us to think about our institutions as places of engagement and transformation," Drabinski said. "As buildings and collections, they may look fixed in place. But as sites of research and study, exploration and imagination, libraries are also always in motion. From the classification structures that group like with like to the copy machines that are always in need of repair, libraries are always subject to change."
Drabinski is Critical Pedagogy Librarian at the Graduate Center, City University of New York. She publishes and presents widely on topics related to knowledge organization, information literacy, and critical perspectives in librarianship. Drabinski edits "Gender and Sexuality in Information Studies," a book series from Library Juice Press/Litwin Books. She is a contributing writer at "Truthout."
Read the rest of this entry »