Posted by Monte Maxwell.
October 21st, 2022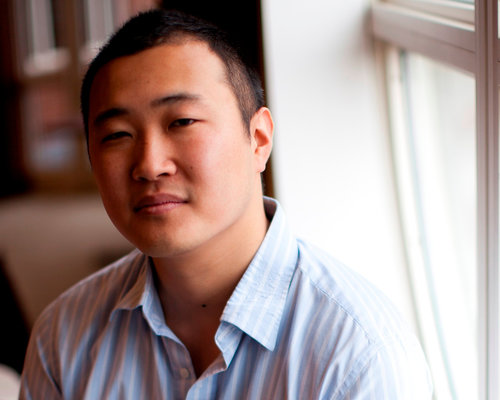 The WVU Humanities Center is pleased to present "An Evening with Matthew Salesses" on Thursday, November 3, at 7 p.m. via Zoom. Salesses will read from his work and discuss contemporary Asian American literature, his innovative approaches to writing workshops and other topics. This reading and discussion is a Campus Read tie-in event.
To pre-register for this Zoom event, go to wvu.zoom.us/webinar/register/WN_xy5ysQ3LSkCVY5FPQivQCQ
"We are excited to continue the conversation about Asian American writing with this event," WVU Humanities Center Director Renée Nicholson said. "Our Campus Read, "Interior Chinatown," brought up some important issues around the Asian American experience. By bringing in Matthew Salesses, we not only further that discussion, but we also have the opportunity to see how writing spaces can be re-imagined to reduce bias."
Matthew Salesses is a novelist, scholar and Korean adoptee who has written and spoken widely about adoption, race, and parenting for many national venues including NPR's Code Switch, The New York Times' Motherlode, VICE, Salon, The Rumpus, The Kenyon Review, the Center for Asian American Media and The Good Men Project, on PBS, at Brown University, the Texas State and Our Lady of the Lakes MFA programs; he has also spoken at adoption events and conferences, and at the Tin House, Kundiman, Writers @ Work and Boldface writing conferences.
His acclaimed first novel, "The Hundred-Year Flood," was an Amazon Bestseller, an Amazon Best Book of September and a Kindle First pick; an Adoptive Families Best Book of 2015; a Millions Most Anticipated of 2015; a Thought Catalog Essential Contemporary Book by an Asian American Writer; and a Best Book of the season at Buzzfeed, Refinery29, and Gawker, among others. Buzzfeed also named him one of 32 Essential Asian American Writers in 2015. His latest works are "Disappear Doppelgänger Disappear" and "Craft in the Real World." His forthcoming novel, "The Sense of Wonder," has been hailed a searing masterwork on the ways Asian Americans navigate the thorny worlds of sports and entertainment when everything is stacked against them.
Salesses is an assistant professor of creative writing at Columbia University.
Leave a Reply