Posted by Monte Maxwell.
March 19th, 2019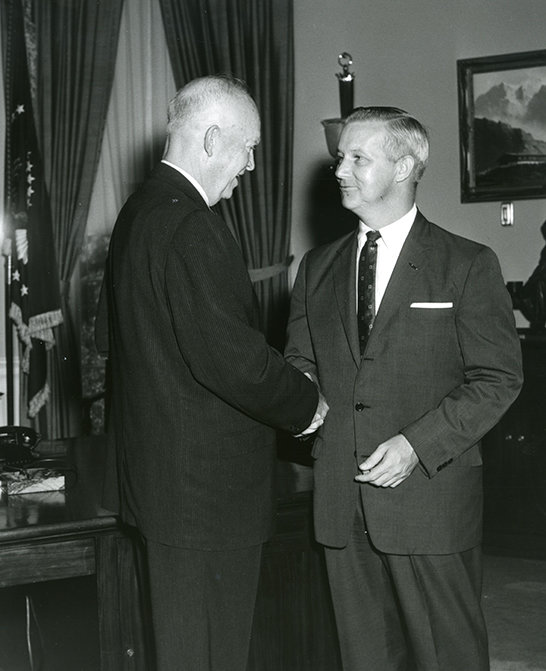 West Virginia University Libraries' West Virginia & Regional History Center has opened the congressional archives of former U.S. Congressman and West Virginia Governor Arch A. Moore Jr. and released digitized photographs that document Moore's decade in the House of Representatives.
A native of Moundsville, W.Va., Arch A. Moore Jr. served in the European theatre during World War II before enrolling at West Virginia University as a political science major in 1946. He later earned his law degree from WVU College of Law. In 1949, Moore married Shelley Riley, a fellow WVU student, and they had three children together, Arch A. (Kim) Moore III, Shelley Wellons, and Lucy St. Clair. Daughter Shelley served in the U.S. House of Representatives (2001-2014) and the U.S Senate (2015-present).
In 1952, Moore began his political career in the West Virginia House of Delegates, and in 1956 he was elected to the First District congressional seat. He went on to serve six terms in the U.S. House of Representatives (1957-1969) winning as a Republican in a predominantly Democratic state. He is the only person to serve three terms as Governor of West Virginia (1969-1977, 1985-1989).
Read the rest of this entry »