Posted by Jane Metters LaBarbara.
December 6th, 2019
Blog post by Lori Hostuttler, Assistant Director, WVRHC
A couple of years ago, I purchased a small cookbook from the Helvetia table during WVU's Mountaineer Week. I collect local cookbooks and this one was of special interest because I had just learned that my Hochstadler ancestors had likely immigrated from Switzerland to America in the mid-eighteenth century.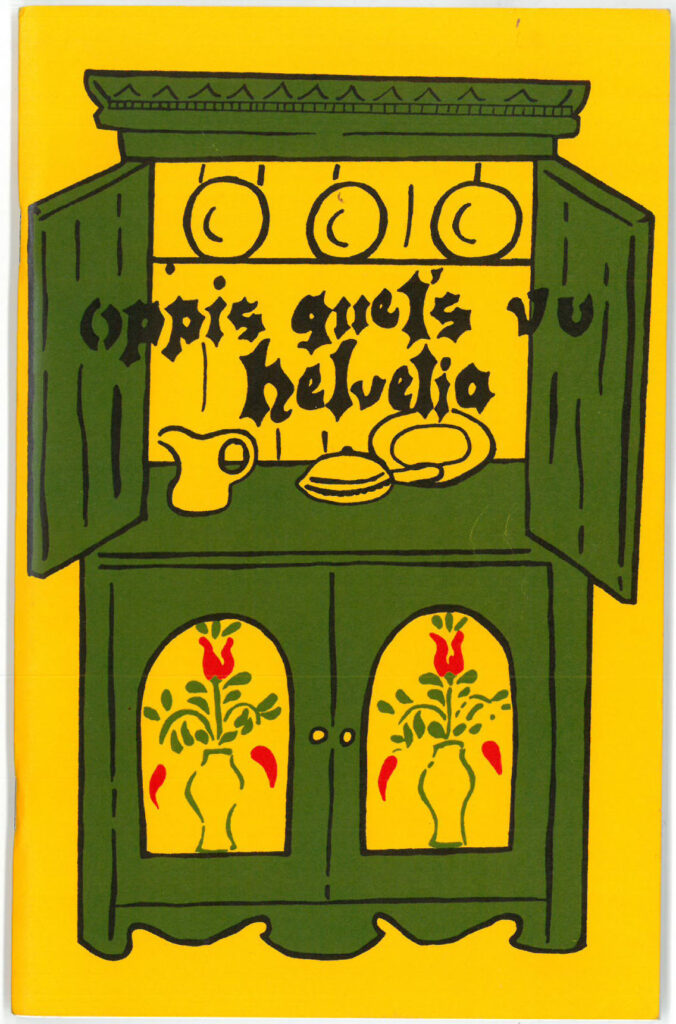 Helvetia is a small town in Randolph County, West Virginia, that was settled by Swiss immigrants beginning in 1869.  The community shares their heritage and traditions during the annual Fasnacht celebration that marks the end of winter, the Community Fair in the fall, and through the Swiss menu at the small restaurant "The Hutte" (pronounced hoo-tay).  The West Virginia & Regional History Center holds substantial collection materials relating to Helvetia including manuscripts, books, and a large number of photographs.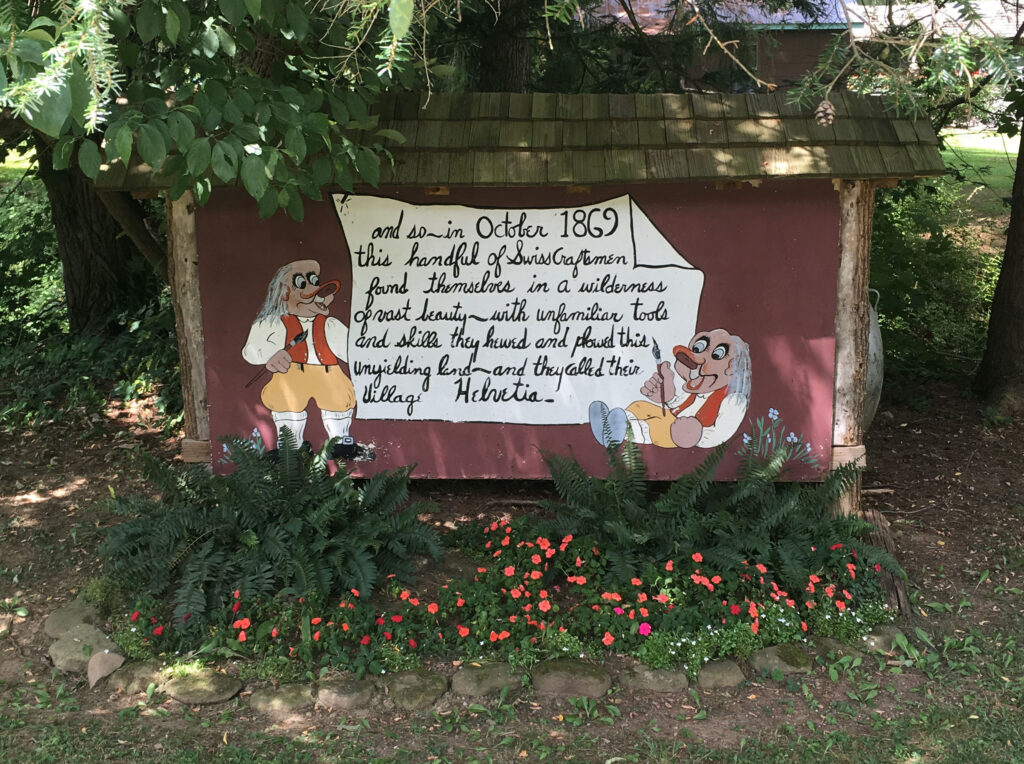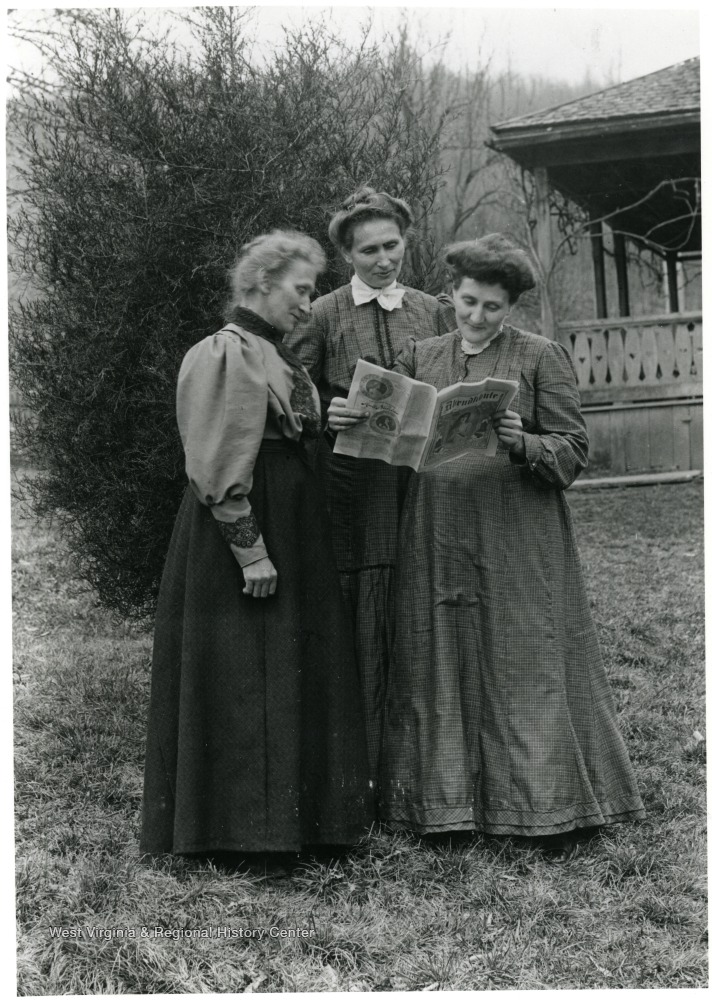 The Oppis Guet's cookbook was originally published in 1969 to commemorate the 100 year anniversary of the town's creation.  It was compiled by Helvetia native Eleanor Mailloux.  Mailloux had lived away from Helvetia and sought to bring back some of the older customs and culture when she returned.  Her writing style in the cookbook is informal and personal – and fun to read.  She notes on page 2, "No attempt has been made to classify or group the material. I have simply written it down as it has been told to me.  The task of collecting the material has been delightful as well as delicious (and fattening)."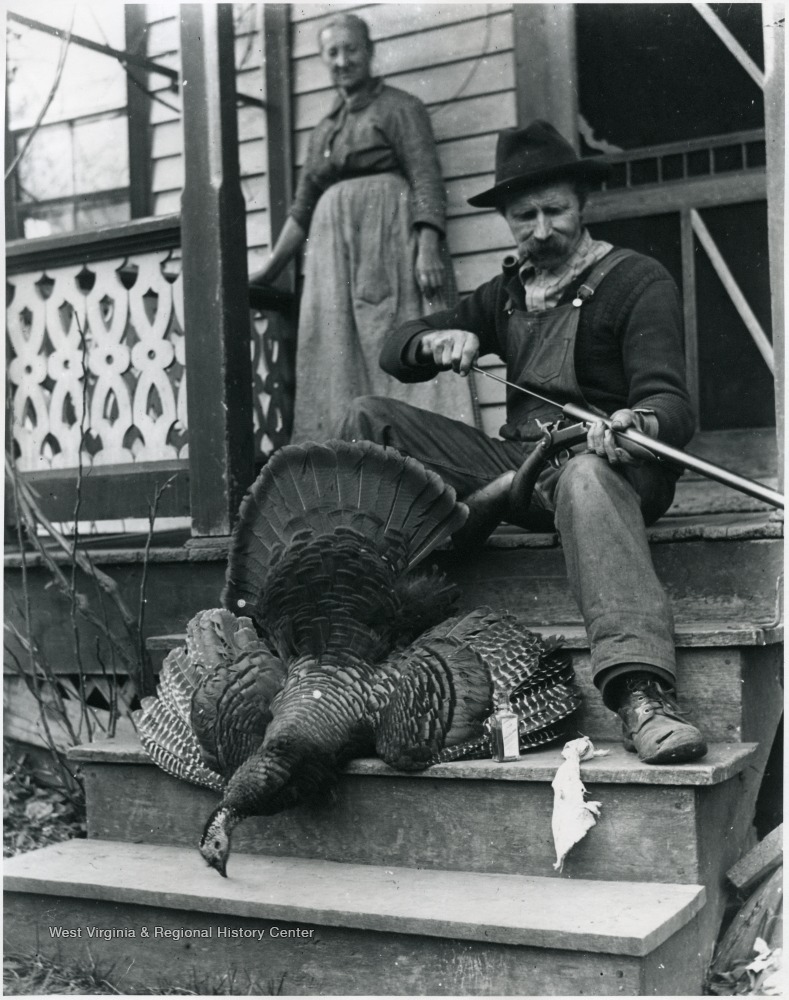 The cookbook includes "recipes, household hints, and cures" and often includes anecdotes in relation to the entries. It features recipes of Swiss and German specialties like Sauerbraten, Stollen, Springerle, Rosti, and even Swiss Cheese among many others. Mailloux records helpful hints such as, "If you need to mend your iron pot, take a white of an egg, some iron filings and with a bit of lime make a thin paste. Apply to crack and let set overnight." She also includes a number of cures like this one for the croup, "Equal parts of spirits of turpentine, camphor, Vicks salve, lamp oil, lard. Mix all and warm, rub on chest and throat and cover with a flannel cloth."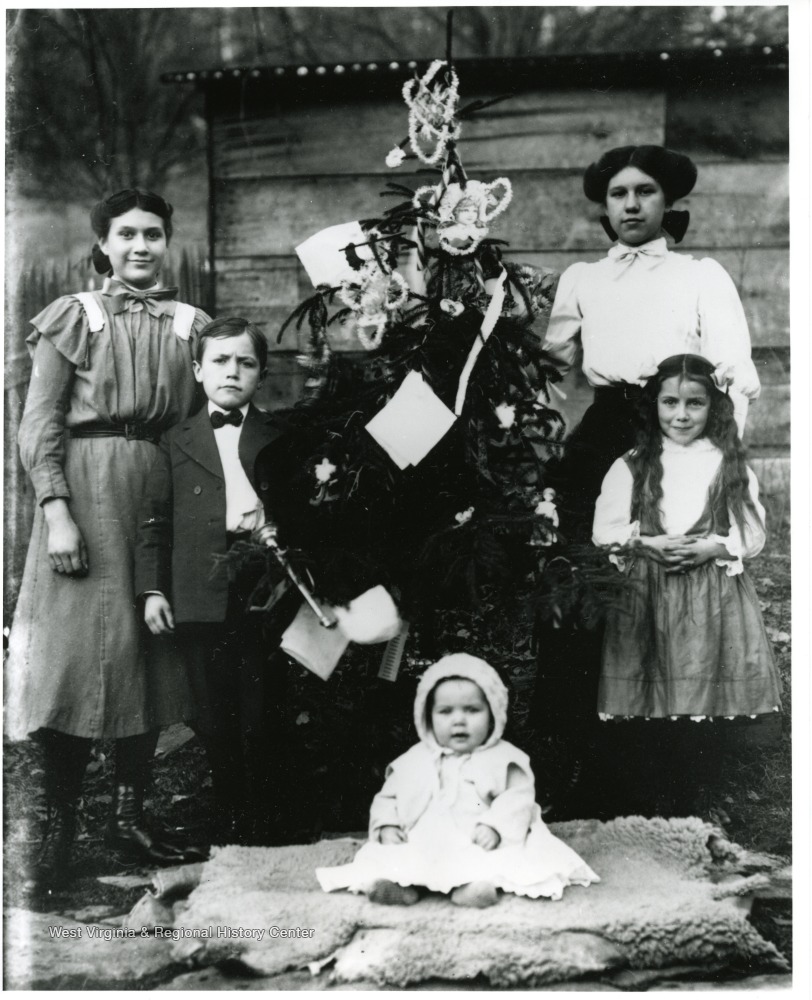 After thoroughly enjoying reading through the booklet last year, I decided to try one of the easier recipes in the collection: Pfeffernusse. Pfeffernusse or peppernuts are small spiced cookies flavored with pepper. They are associated with St. Nicholas Day in Germany celebrated on December 6. I made them around Christmastime last year and decided to make them again during the holiday season.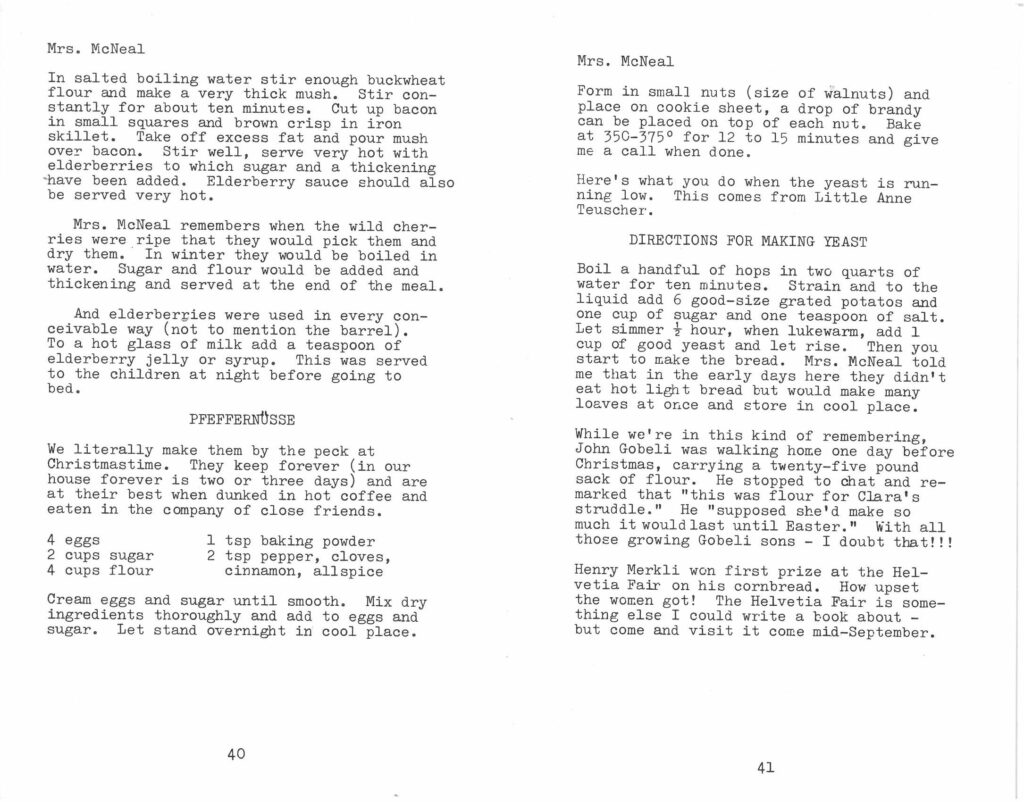 The pfeffernusse recipe was given by Mrs. McNeal. It is relatively simple and surprisingly does not include butter, a typical ingredient for cookies. It requires the dough to be chilled overnight before being shaped into small "nuts" about the size of walnuts. A drop of brandy can be added to each cookie before baking – I did add it.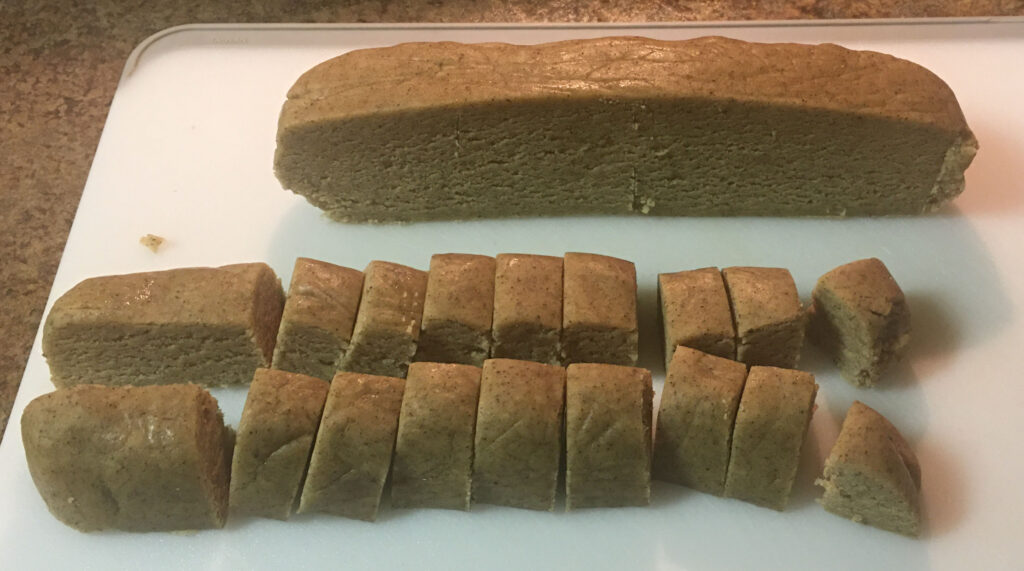 Although not included in this recipe, the pfeffernusse can be dusted with powdered sugar or dipped in a glaze after baking. The cookies have a long shelf life and the spicy flavors actually improve as they sit. Eleanor Mailloux says they are "made by the peck at Christmastime" and "best when dunked in hot coffee and eaten in the company of close friends."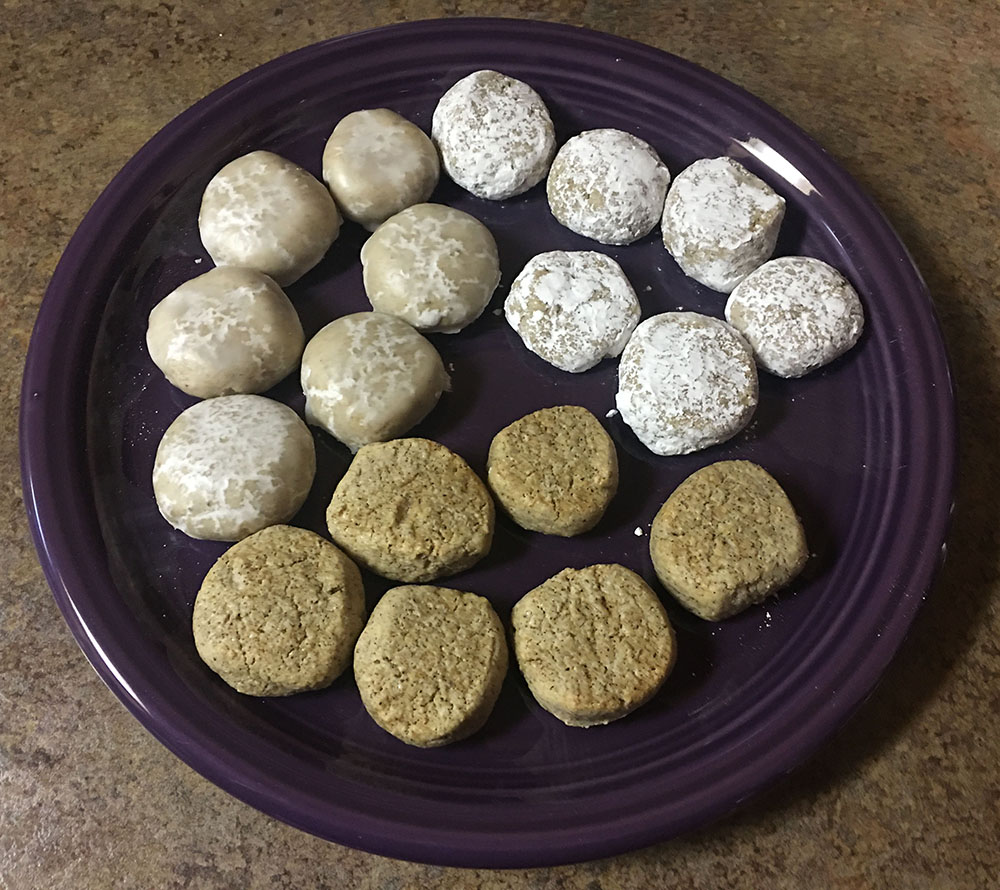 This batch of pfeffernusse was taste tested by the staff of the West Virginia & Regional History Center with our morning coffee on St. Nicolas Day which happens to be today! Oppis Guet's Vo Helvetia is available for viewing at the West Virginia & Regional History Center.
One Response to 'Something Good from Helvetia: Pfeffernusse'
Karen Kunz Says:
January 3rd, 2020 at 1:22 pm

This brings me back to my childhood. My father was german and loved these – we always had them at christmas time. He and I would play cards and eat pfeffernusse cookies on weekend afternoons. As I got older, we'd watch a game on TV with coffee and cookies. Wonderful cookies & wonderful memories.
Leave a Reply