Posted by Jane Metters LaBarbara.
October 31st, 2019
Courtesy of Stewart Plein, Assistant Curator for WV Books & Printed Resources & Rare Book Librarian
Enjoy this short Halloween poem from an item in our rare book collection: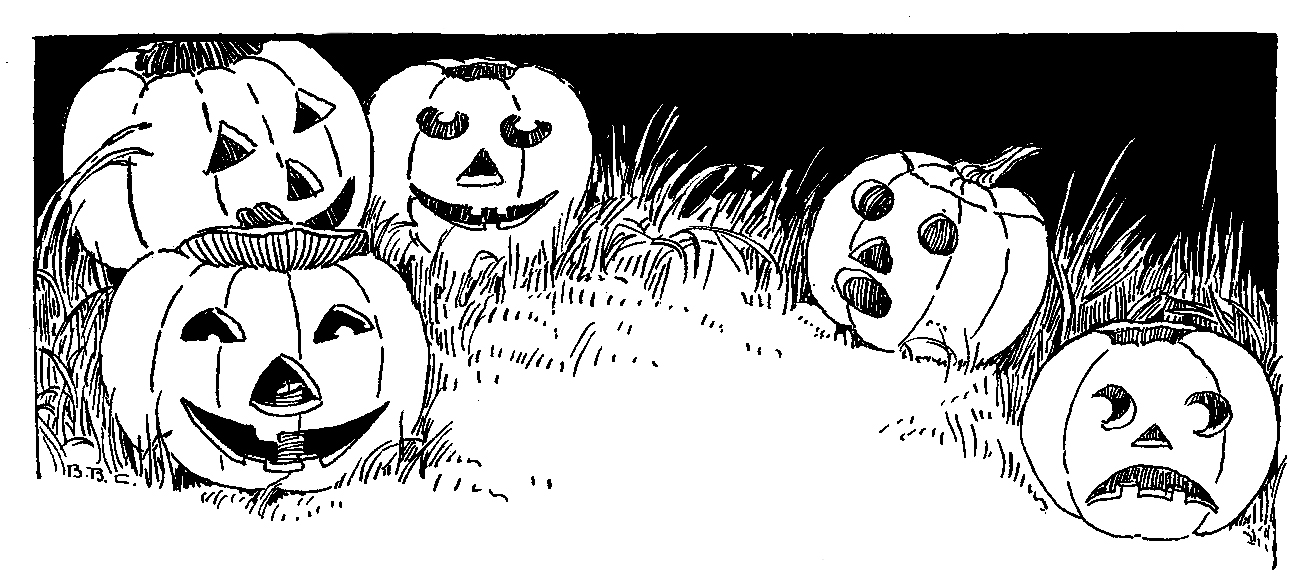 We are merry Jack O'Lanterns, See!
Come and join us in our glee,
While we dance beneath the tree,
While we dance upon the green,
While we dance on Hallowe'en,
Come and join our merry ranks,
While we play our jolly pranks
Come and hear us as we tell,
What the witches know so well,
Come, Oh come! And do not wait,
While we dance here on the green,
While we dance on Hallowe'en.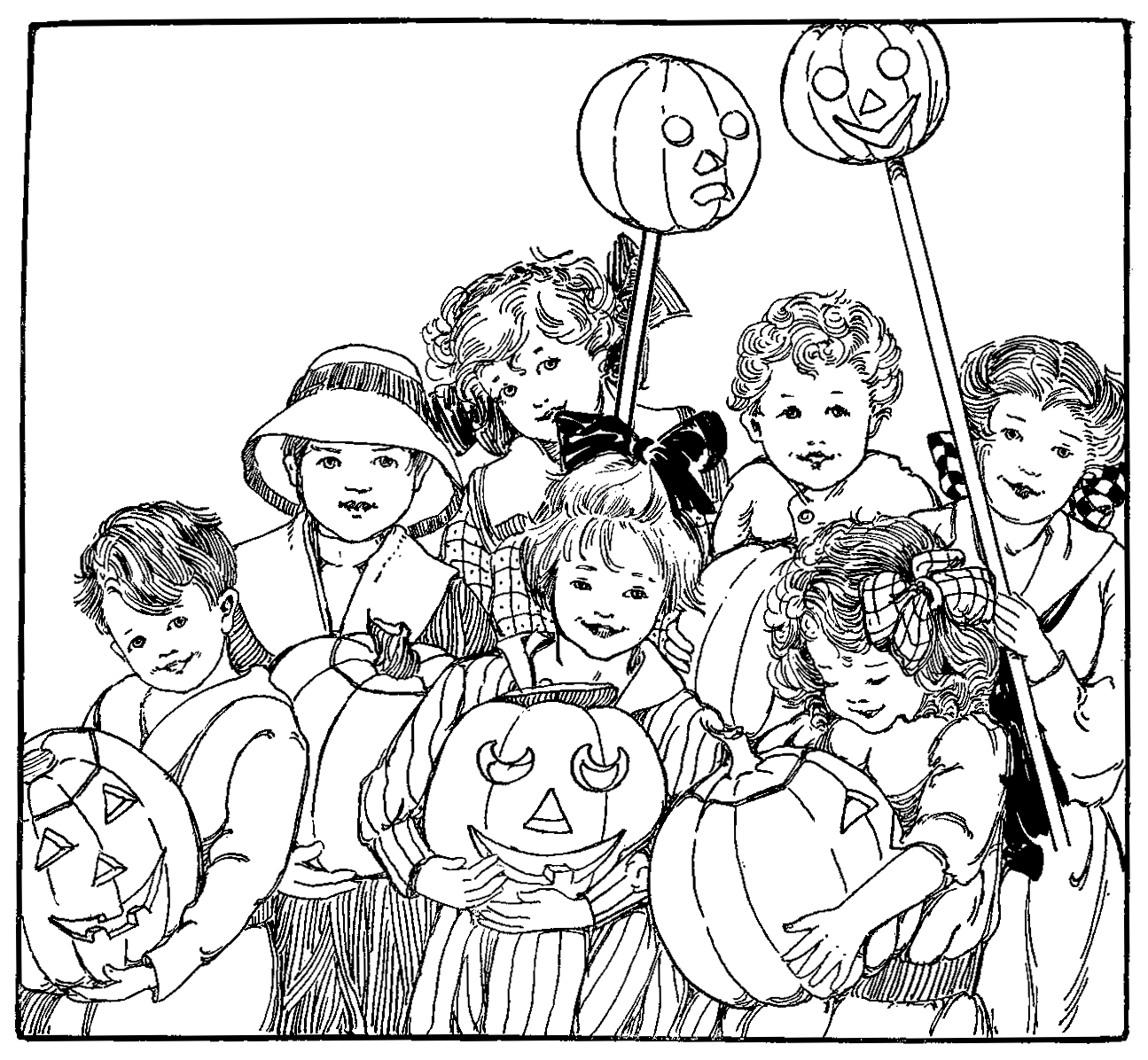 Poem and images (which can be printed as coloring pages, if you like) all from:
Lewis, G.W. The Story Primer.  Illustrated by Bess Bruce Cleaveland.  Third edition.  Chicago: G.W. Lewis Publishing Co. 1915.  Pages 70-72.
Leave a Reply