Posted by Jane Metters LaBarbara.
September 10th, 2019
Blog post by Jessica Eichlin, Reference Supervisor, WVRHC.
Now that the students at West Virginia University have settled back into their school routines, we thought it might be a good idea to take a look back at what other WVU students experienced in the past. This post will just focus on one such student: Lucy Shuttlesworth, who attended WVU from 1917-1921.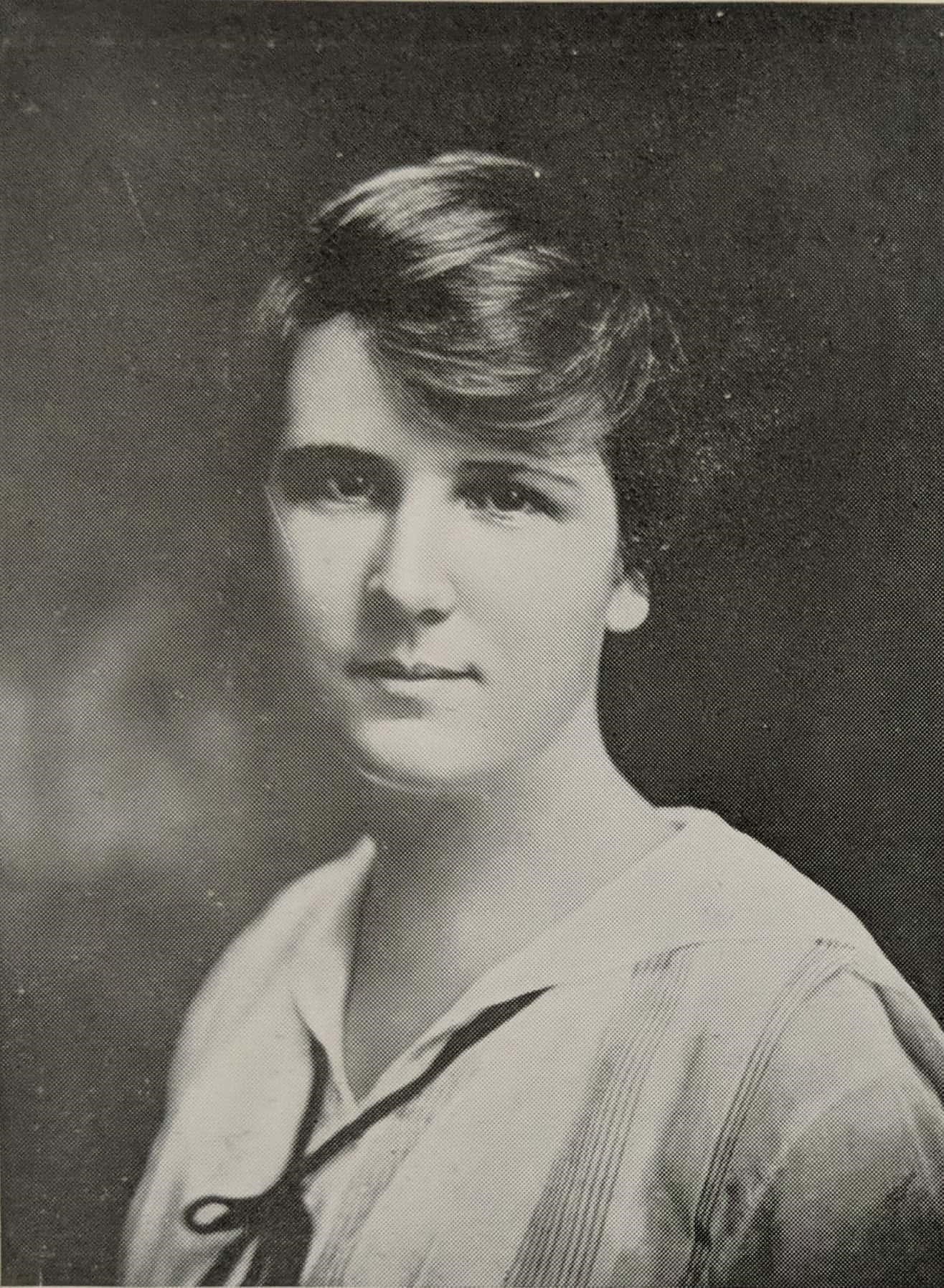 The WVRHC now holds Lucy's diary and scrapbook from her time at WVU in A&M 4024. Contained within the pages of both her diary and scrapbook are glimpses into her life while a young student in Morgantown. Lucy was a Morgantown native, having grown up just south of town in the small community of Little Falls. Later in her adolescence, Lucy and her family moved to Morgantown, where she attended Morgantown High School.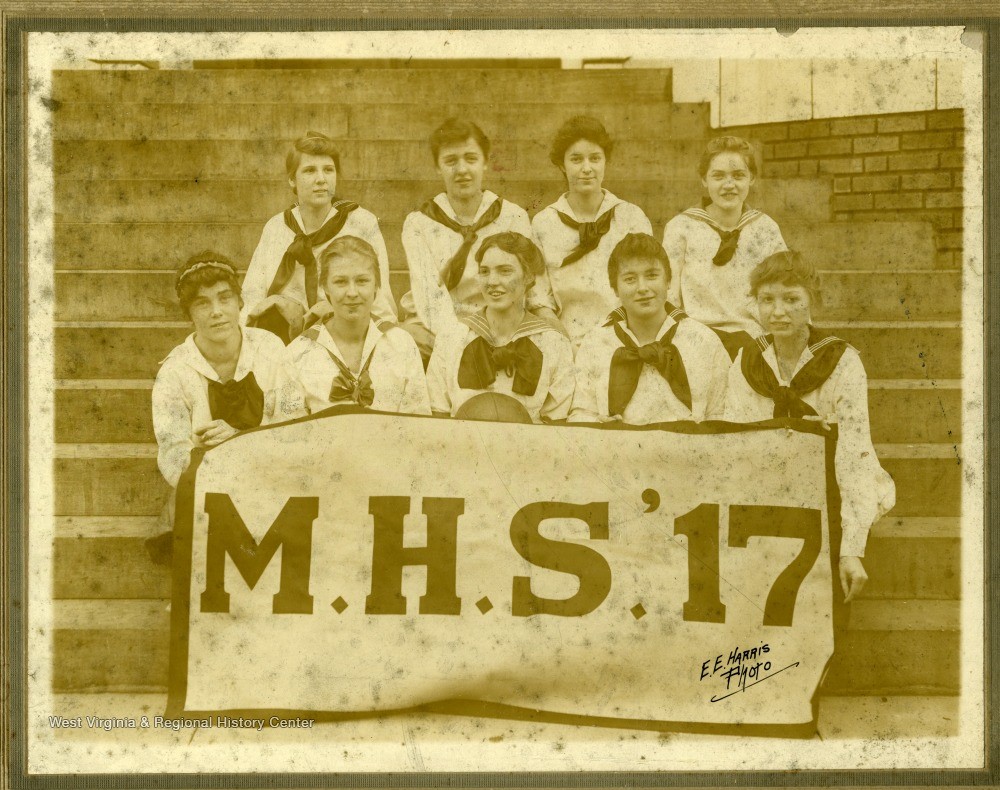 In addition to playing on the first women's basketball team at MHS, Lucy was also an editor for the school's annual yearbook, the Allerlei. Once she reached college, Lucy quickly got involved in social life, joining the Kappa Kappa Gamma sorority. Shortly after joining KKG, Lucy began keeping a detailed diary of her experiences at school.
Below are just a few of her entries.
Tuesday August 20, 1918, 11 PM "this is the most perfect night, moon n' everything and I feel like I would love to walk for miles and miles."
Sunday September 1, 1918 11:30 PM "To-day we had our Shuttlesworth reunion at Aunt Louise's old home, it has rained for three days and the roads are fierce so there were not many there but we had a good time and wonderful eats."
Monday October 28, 1918 "The second wild (or should I say wild?) thing of my life happened to-day. No, I shall not call it wild for it was just thrilling– I have it now, it was daring."
Tuesday November 12, 1918 "War really ended yesterday, we had a big parade and all sorts of celebration. Man oh man, it was the happiest day of our lives."
Monday March 25, 1919 "o little diary, if you knew how miserably blue I am but you don't, nobody does and I don't. I could just cry and cry — Disgust–"
Monday June 9, 1919 "Exams to-morrow– Oh horrors! Weeping, Wailing, Knashing of teeth!"
Lucy's scrapbook is also packed full of ephemera, including dance cards, letters, table place cards, and more.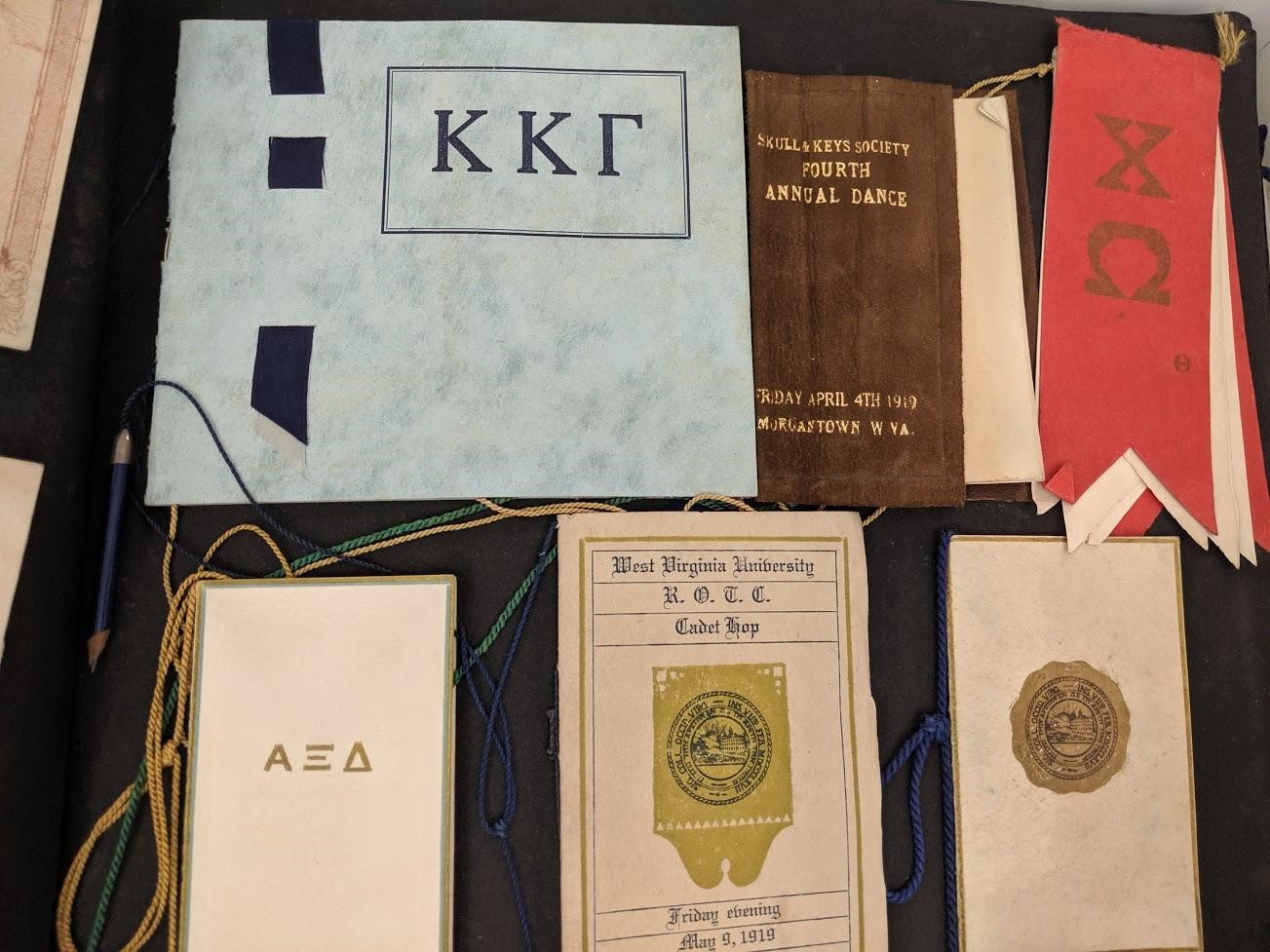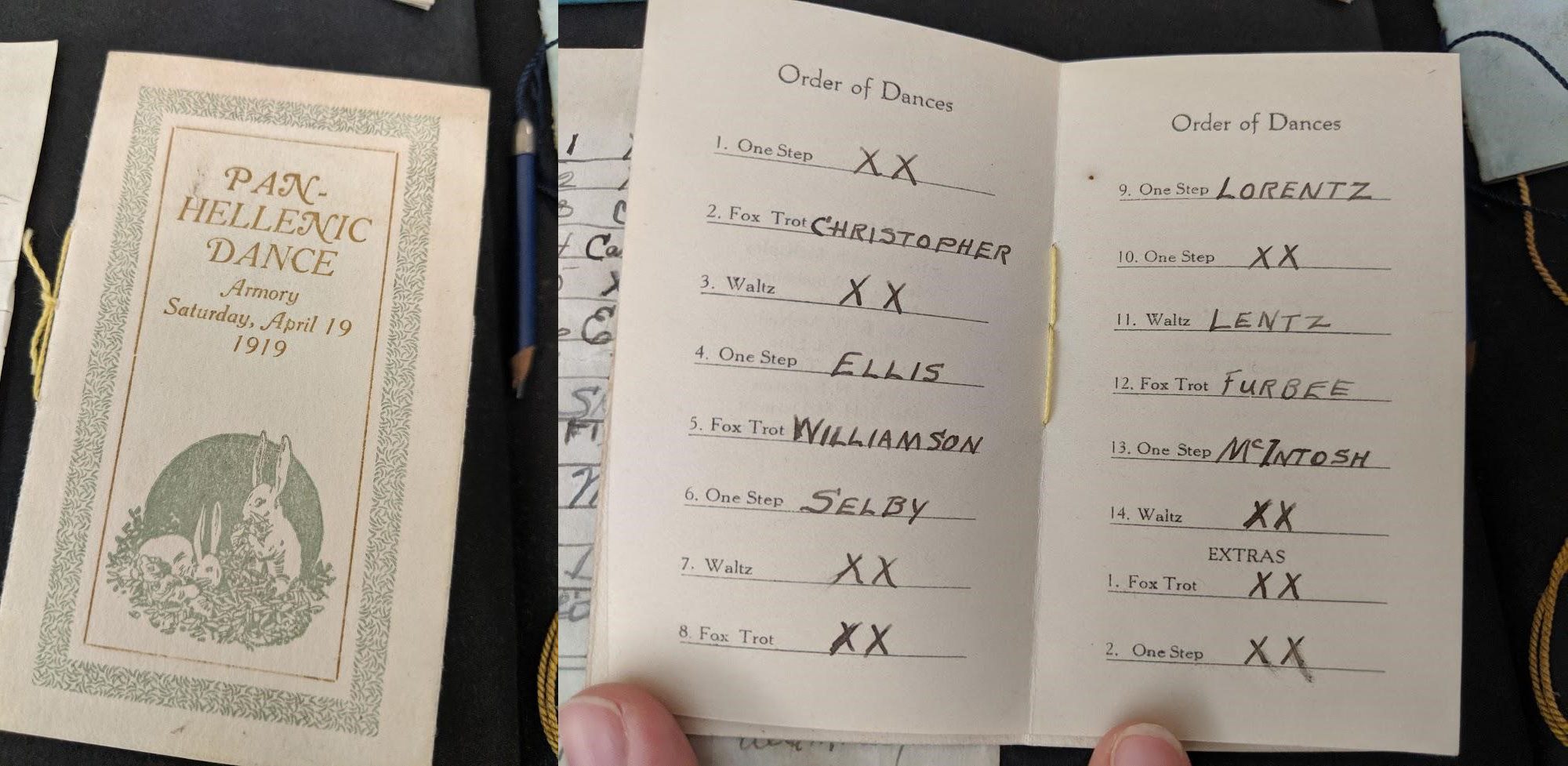 Lucy may have dressed and talked differently than college students today, but she did enjoy spending time with friends, going to parties, and, of course, complaining about exams.
For additional information about what was in Lucy's scrapbook and diary, check out our previous blog post on the subject: WVU Student Scrapbook from the Jazz Age
Sources:
A&M 4024, Lucy Shuttleworth Dunlap, West Virginia University Student, Diary and Scrapbook, West Virginia and Regional History Center, WVU Libraries, Morgantown, West Virginia.
Morgantown High School, Allerlei, (Morgantown: Morgantown High School, May 1917).
Special thanks to Dr. Hal Gorby of the WVU History Department, who suggested this topic.
One Response to 'Lucy Shuttleworth at WVU'
Linda Says:
December 29th, 2020 at 1:46 pm

I loved this glimpse into a college student's life during the early part of the 20th century. I'm really curious about what Lucy's wild thing was…
Leave a Reply