Posted by Jane Metters LaBarbara.
January 12th, 2017
Blog post by Stewart Plein, Rare Book Librarian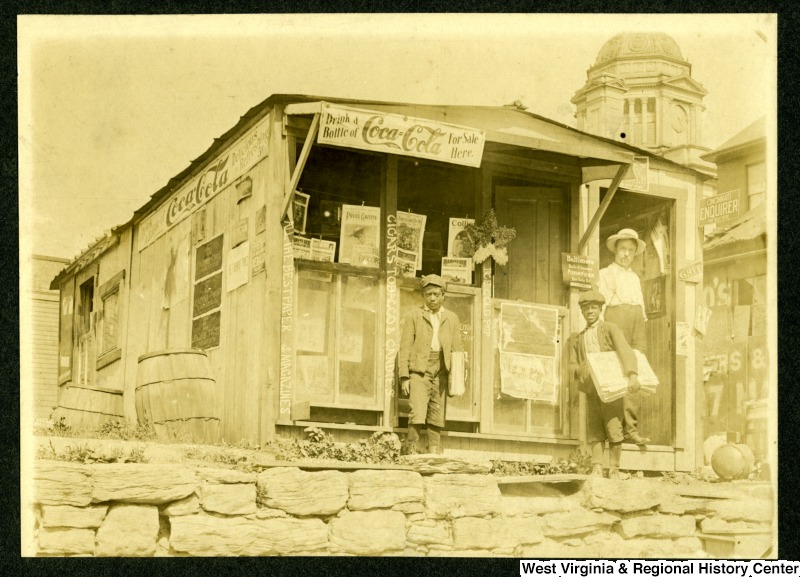 C.N. Chilins News Stand, Fairmont, W. V. 1904/06. Two African-American Newsboys and Unidentified man stand outside C. N Chilins, located on Madison Ave.. Fairmont, W. V., eventually (relocated) to the first floor of Watson Hotel.
Beset with a fluctuating subscriber base, the constant need for funds, and personnel shortages, African American newspapers in West Virginia during the late nineteenth and early twentieth centuries struggled to survive.  Many were short lived, publishing issues for a couple of years at best.  Some papers found themselves shutting down production for weeks or even months at a time, waiting for subscribers and advertisers to provide enough funding to begin publishing again.  Read the rest of this entry »