Posted by Monte Maxwell.
June 8th, 2018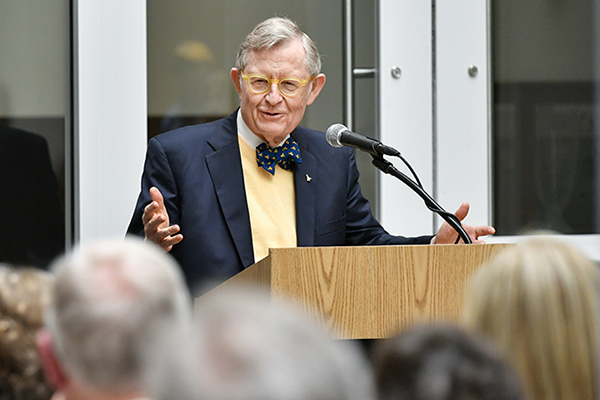 It comes as a surprise to some that West Virginia and its flagship university have both produced a cavalcade of distinguished leaders in business, science, government, the arts and the military, just to name some areas.
"People will say, 'I didn't know that you were from West Virginia,' or 'I didn't know you went to West Virginia University'. And that, of course, is something we want people to understand," WVU President Gordon Gee said in announcing an effort to remedy that lack of knowledge.
"We've been celebrating the achievements of the University and that celebration includes the fact that we have built ourselves on the base of great giants who have made such a difference to this state and this nation and most importantly our students," Gee said Saturday in announcing the Distinguished West Virginians Archives, a new initiative to document the lives and legacies of West Virginians who have achieved extraordinary accomplishments and bring them to the attention of the state and the nation.