Posted by Admin.
February 20th, 2023
Written by Catherine Rakowski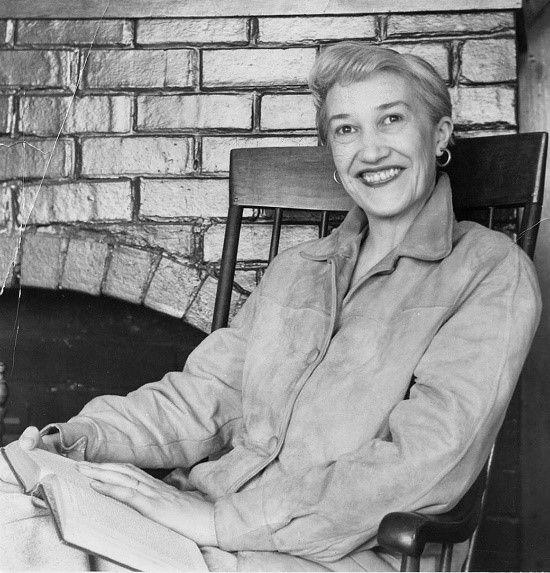 Louise McNeill was the Poet Laureate for West Virginia, 1979-1993 and was once told by renowned poet and writer Jesse Stuart, regarding her writing talent, "… you have genius in you." Most, if not all, who have enjoyed her prose agree. 
McNeill was born and raised in Buckeye, Pocahontas County, West Virginia on a farm situated above Swago Crick. "This patch of earth" had been in the McNeill family since 1769 and was all Louise knew until she went out into the world. However, her passion for family and the history of her people's mountain land, always flows through her lyrical works linking the "long tides of the past" with the love of home, known as "a place called solid."
Louise believed her poetic gift came from her grandfather, "Capt. Jim." She grew up hearing the stories of Capt. Jim, describing him as a verse-writing, hard-set, rebel soldier. James McNeill was a Confederate officer during the Civil War and was captured at the Battle of Droop Mt. in Pocahontas County, November 1863. He spent the rest of the war as a POW at Fort Delaware.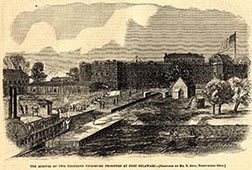 While in prison, Capt. Jim promised himself if he got out alive he would go home to Swago Crick, clear the fields, and build a new house under Bridger's gap. He also wrote in a little brown notebook several love poems, death poems and a lengthy pose called "Virginia Land." Released at war's end, Capt. Jim walked back to Swago and set to. 
Long after Capt. Jim died, Louise's father gave the notebook to her which she never knew existed. Later Louise would publish the poems adding biographical information about the captain, drawing from the stories she heard as a child. She never personally knew her grandfather, he died two months after her birth. But then there was the passing. As Louise tells it, "When he was going out the door of life, I was coming in, as we passed each other he gave me his pencil stub."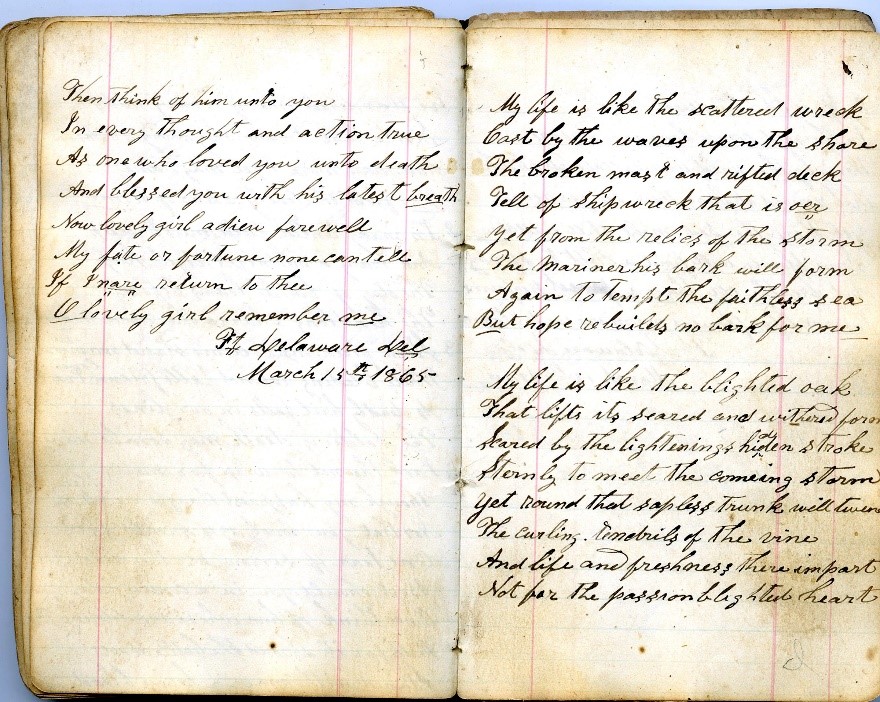 From A&M 3201- Louise McNeill Papers, West Virginia & Regional History Center, WVU Libraries. 
Leave a Reply