Posted by Admin.
March 14th, 2022
By Caleb Paul, intern with the West Virginia & Regional History Center in fall 2021 from The Catholic University of America
The Chappell Collection: Music from the Coalfields Digital Collection is the product of a collaboration between the West Virginia and Regional History Center and the blog Folk Music of the Southern West Virginia Coalfields, an ongoing documentation project by scholars Chris Haddox, a traditional musician from Logan County, and Gloria Goodwin Raheja, author of the forthcoming book Logan County Blues: Frank Hutchison in the Sonic Landscape of the Appalachian Coalfields. Haddox is an Associate Professor of Interior Architecture and Design Studies at WVU and Raheja is a Professor of Anthropology at the University of Minnesota.
It is the first-time recordings from the Chappell Collection have been available digitally. Not only are a selection of the recordings now available, information about the performers Chappell recorded, including pictures and interviews with descendants are featured on the blog.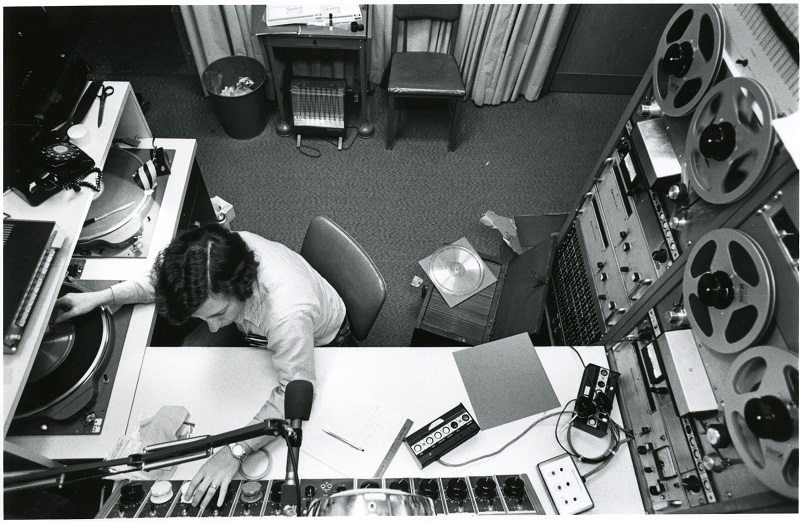 When it comes to the study of the folk music of West Virginia and larger Appalachia, the Chappell Collection's historical and cultural significance cannot be overstated. Louis Watson Chappell was a folklorist, ballad and folk music collector, and a professor of English at West Virginia University. Between 1937 and 1947, Chappell recorded 647 discs in the field. This amounts to over 2000 individual recordings of ballads of every type and topic, fiddle tunes, instrumental music, social music, gospel tunes, and Appalachian song. He is also noted for a landmark 1933 study on the origins of the ballad John Henry.
Music from the Coalfields focuses on Chappell's summer of 1940 collecting trip to the Southern West Virginia counties of Lincoln, Logan and Mingo. These landmark recordings give a glimpse of the vibrant Appalachian music and culture of a region known for its coal camps, historic border feuds, and for the violent labor uprisings of the West Virginia Mine Wars. Included are recordings of Kate Toney, from whom Chappell made a staggering 85 recordings in one day-long session. Toney, a Logan County ballad singer, had a high lonesome vocal style, and a sizable, unique repertoire that compares to the likes of Texas Gladden and Almeda Riddle.
Click to access the digital collection, the blog, and a podcast which features music from the Chappell collection framed by a discussion of the stories of these performers, analysis of rare ballads, vernacular styles, and traditional techniques featured in the recordings.
Leave a Reply