Posted by Mary Alvarez.
October 30th, 2023
Written by Dee Elliott
Happy Halloween! 
For this blog post, the West Virginia and Regional History Center is happy to present the John Russo Papers collection, detailing the life, career, and achievements of horror film and story writer, and West Virginia University alumnus, John Russo. John Russo was born in Clarion, Pennsylvania on February 2nd, 1939, north of Pittsburgh, Pennsylvania. Russo is a self-taught writer and filmmaker, having written his first unpublished novel, Beer and Apathy, in 1961 while attending WVU. He was also drafted for 2+ years into the United States Army after attending college. While attending WVU, however, Russo met a man that would forever change not only his life, but the entirety of horror culture in general. The man he met while on a holiday break was attending Carnegie Mellon University in Pittsburgh, PA, and was known as soon to be legendary film director George Romero.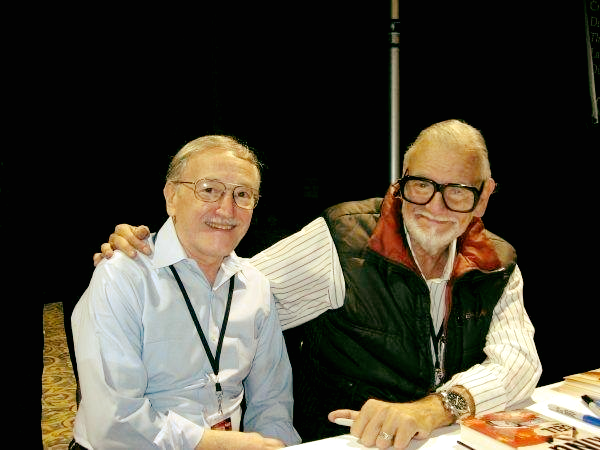 Russo and Romero would hit it off and become friends. Once Russo got out of the army, he got back with Romero and presented him with an idea that he ended up loving about a man fighting off a horde of ghouls. Romero loved the idea so much that he ended up writing a version of the story based on the idea, and then the two put their heads together, co-writing a story and film that would go on to redefine the horror genre forever when it was released in 1968: Night of the Living Dead. The film, which follows two people fending off a horde of undead rising from their graves to consume flesh, was released on October 1st, 1968, having been filmed the year prior in January of 1967. The movie premiered in Pittsburgh, PA at the Fulton Theater (now called the Byham Theater), and attracted hordes of people all clamoring to see Pittsburgh's first feature film, as it was filmed in the area by Russo and Romero's film group, The Latent Image.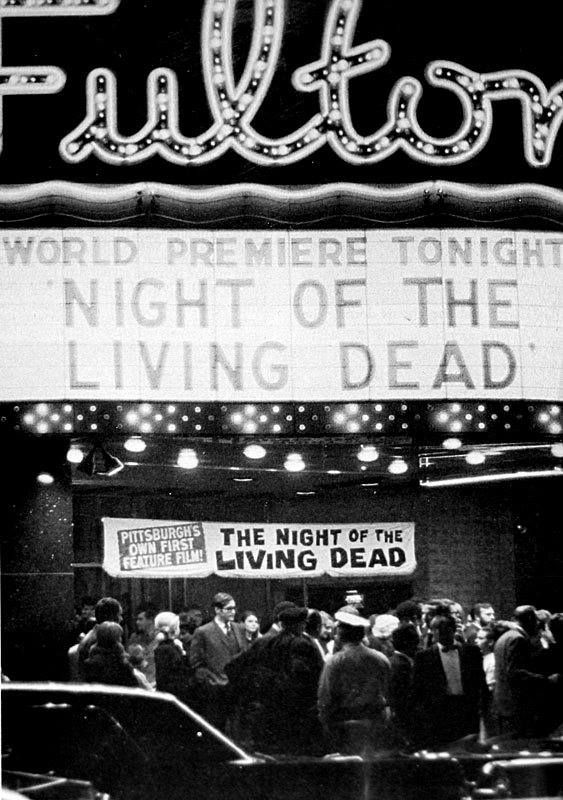 Grossing $30 million internationally and becoming the highest grossing film in Europe in 1969, Night of the Living Dead redefined what horror film could be, especially after being made on such a small budget outside of a major studio in a industry-driven city like Pittsburgh. Having made back over 263 times its budget of $114,000 (equivalent to $1,043,376.47in 2023), Night of the Living Dead was a huge commercial success. The film was controversial for its horrific, violent content, and also having broken barriers for being the first horror film ever to star an African-American man (Duane Jones) in a lead role, helping to pave the way for more black actors and actresses for years to come.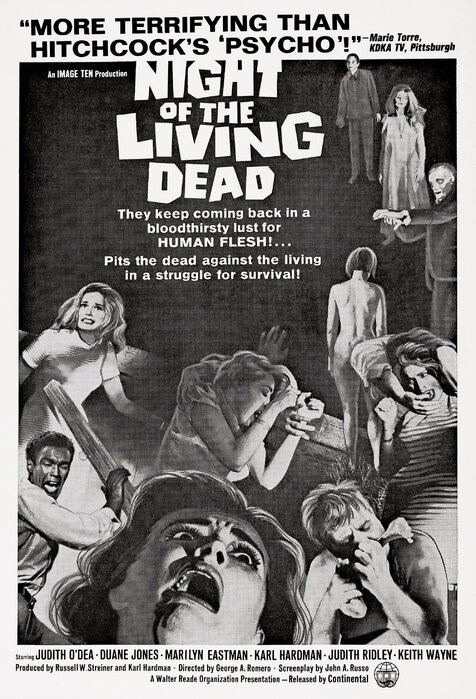 The West Virginia and Regional History Center recently processed and included the John Russo Papers collection into its holdings, having been compiled and given to the Center by Mr. Russo himself. The collection includes a multitude of articles, newspaper clippings, audio visual materials, screenplays, scripts, posters, and other materials all detailing the 50+ years of Mr. Russo's career and impact in the horror industry. Some notable items within the John Russo Papers collection include the typescript for his very first screenplay that he wrote while attending West Virginia University in 1961, Beer and Apathy, as well as several articles and clippings from when Night of the Living Dead was released in 1968. As seen in the articles, it was a point of pride at the time for the area to have a film as successful as Night of the Living Dead not only be filmed in Appalachia, but also premiere in Appalachia too.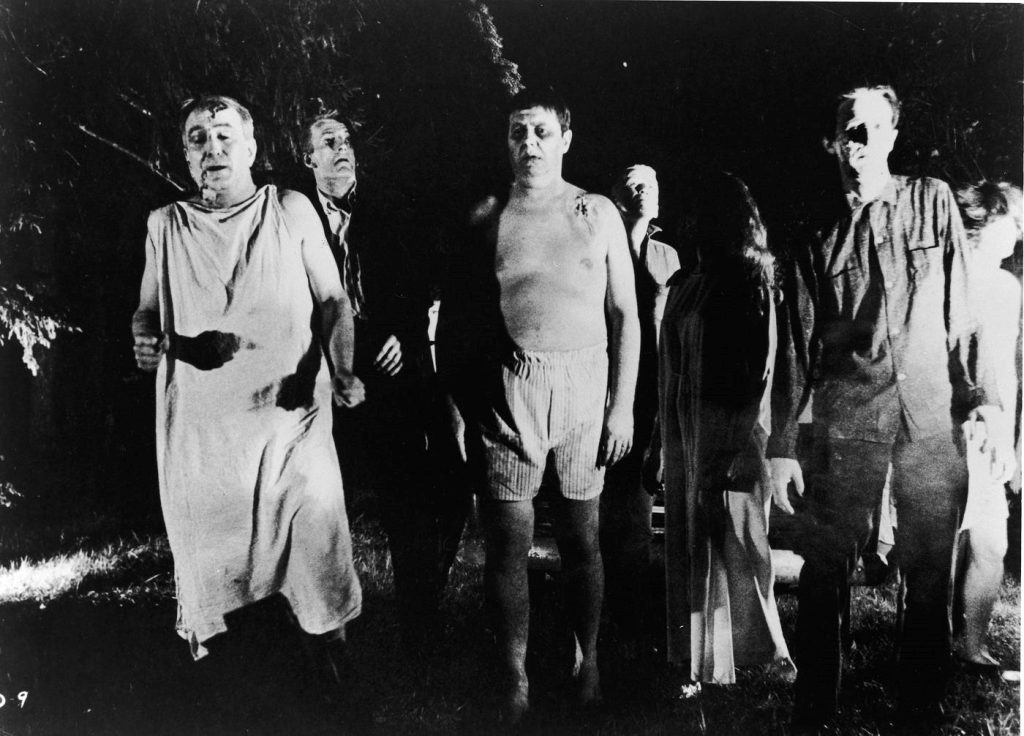 Of course, Night of the Living Dead wasn't Russo's only accomplishment in the horror industry. He also helped to write the novelization of the story, and then continued the concept of corpses rising from the dead in Return of the Living Dead, released in 1984. The film has gone on to become a cult classic steeped in wonderfully campy 1980s goodness that continues to be enjoyed to this day. In the film, which is also detailed in several of the inclusions within the John Russo Papers collection, a strange gas is released from a barrel containing what is thought to be an undead zombie in a medical supply warehouse. This gas zombifies those in contact around it, and is released into the air around the supply right next to a graveyard, a thunderstorm causing the gas to seep into the ground. This, in turn, causes previously long-dead corpses to rise from their grave once more and violently attack anyone that comes to help. The film ends with a nuclear strike on the area as part of a "Containment Protocol," which burns up the bodies of the undead, but it sends up dust into the atmosphere that is soon rained down, starting the horrific events all over again.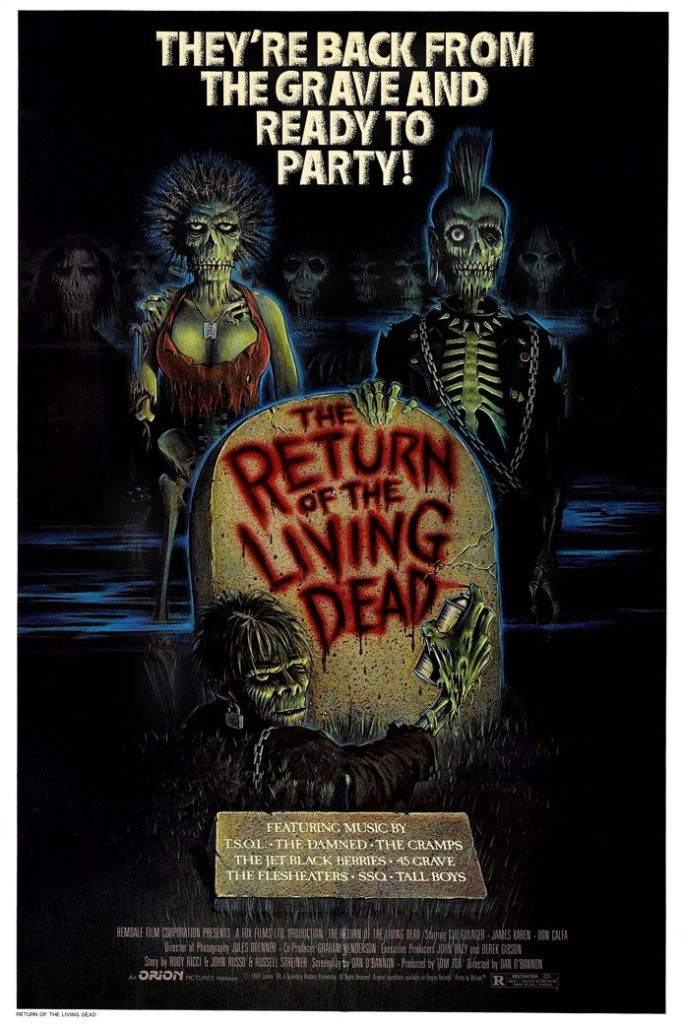 Russo's also written several horror novels over the years, some of which have been printed into multiple editions. He's also been written several other films besides his zombie-centric features like Midnight (1982) and acted in films like My Uncle John is a Zombie!, which was released on October 1st, 2017. In the film, Russo plays a zombie, also named John, that has been hidden by his family for years. Then, after recovering his mental faculties and humanity, he advocates for ethical treatment for zombies. However, there is a group of hunters out to kill him though for being a zombie. The film was filmed and shot locally in the Pittsburgh area, much like Night of the Living Dead was over fifty years before.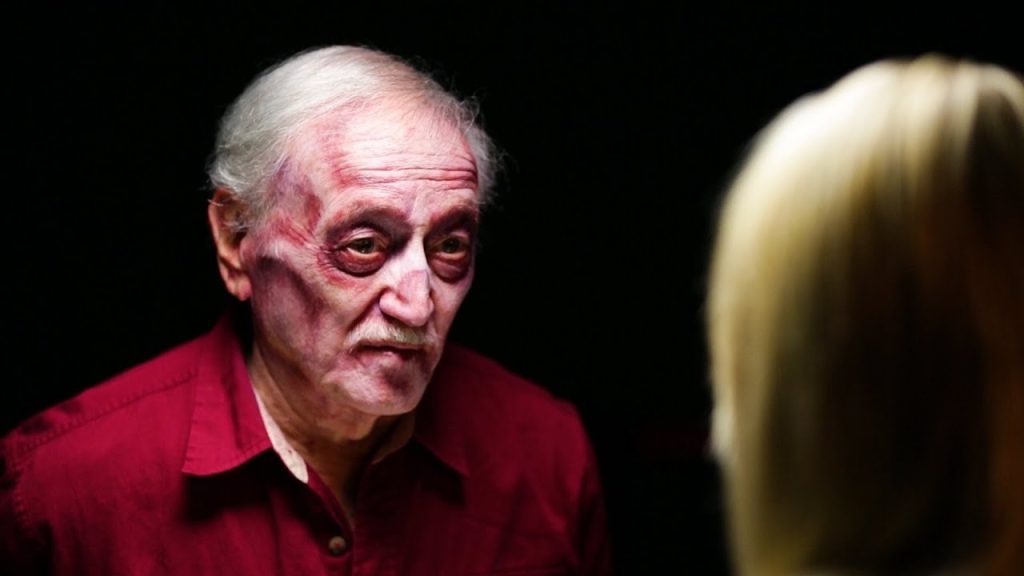 Not only are the mentioned items included within the collection, but there is much more for perusal within the John Russo Papers collection. This collection is great for anyone that's a fan of film and horror in general, considering what a profound impact Night of the Living Dead had upon the genre, and even sparking a slew of zombie films afterwards.  Come on in and take a look at horror film history, if you dare!
Leave a Reply