Posted by Mary Alvarez.
October 31st, 2023
Written by Stewart Plein, Curator of Rare Books & Printed Resources
My mother loved holidays and she celebrated all of them. There would be a cherry pie for Washington's Birthday, back when it was its own holiday, one of those miniature flags stuck in our breakfast toast for the Fourth of July, and sugar cookies for all the holidays in every shape imaginable from Easter bunnies, to shamrocks, turkeys, and Christmas Trees. 
But Halloween seemed to be her favorite. She'd decorate the house with vintage Halloween decorations from her youth. Black cats against orange moons, witches on broomsticks and those fold out tissue papers pumpkins and of course, jack 'o lanterns. That's why, when I saw a children's magazine from 1919 specifically dedicated to Halloween, I bought it and gave it to her.
The magazine was called John Martin's Book. Published by Morgan van Roorbach Shepard, under the pen name of John Martin, the magazine was aimed at children between the ages of five and eight. The magazine ran for twenty years and sold for 10 – 50 cents an issue over its long run. Stories and illustrations by popular authors, like children's author Thornton Burgess, known for his Old Mother West Wind series, and illustrators, such as Johnny Gruelle, best known for Raggedy Ann and Andy, filled its pages.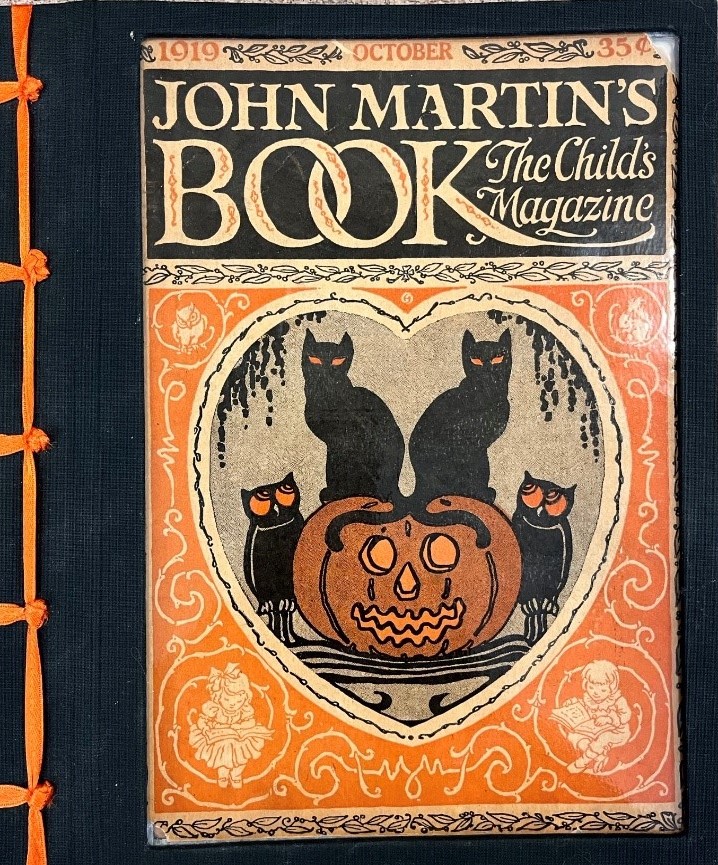 Not surprisingly, the Halloween issue is filled with black cats and jack o'lanterns. From the front cover, to the title page, to the story of cats who lost their tales, black cats were the dominate feature of this Halloween issue.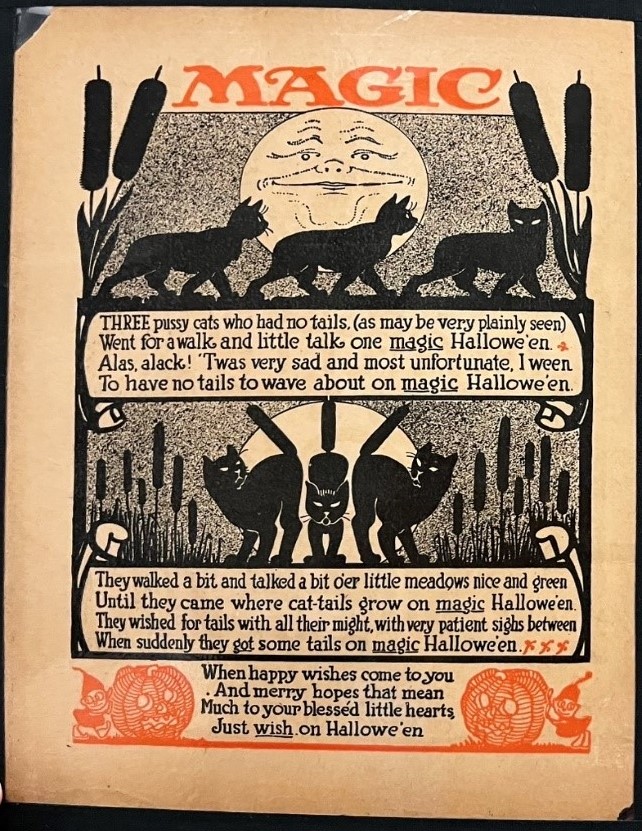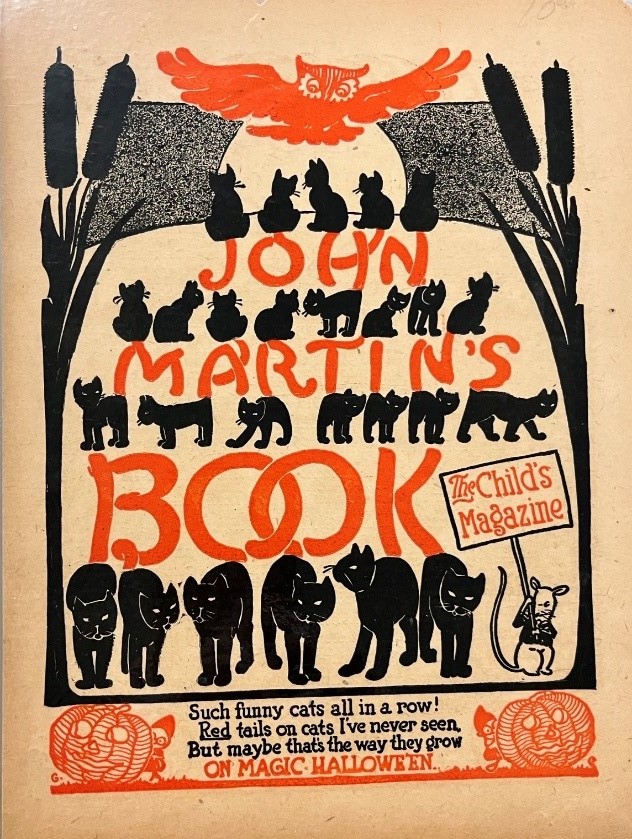 There was even a card that could be cut out and colored to be given to a friend or a parent.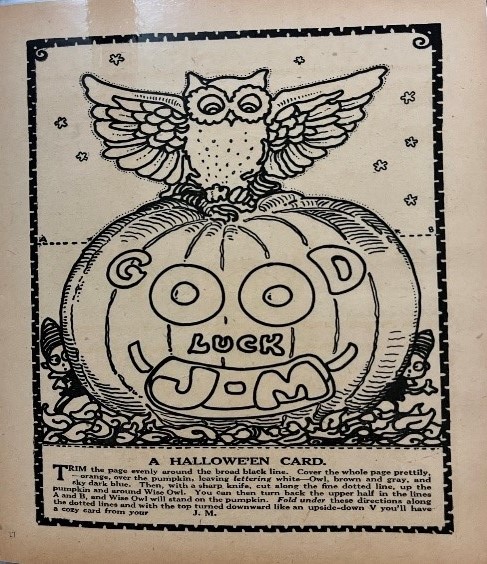 Finally, there were advertisements marketed to children and aimed at their parents. For example, this ad for Swift & Co. breakfast meats ensures children would ask for the ham and bacon advertised just like kids today ask for McDonald's chicken nuggets. The ad for Steinway Pianos had its own song. Of course, you have to ask your parents for a Steinway piano to play it!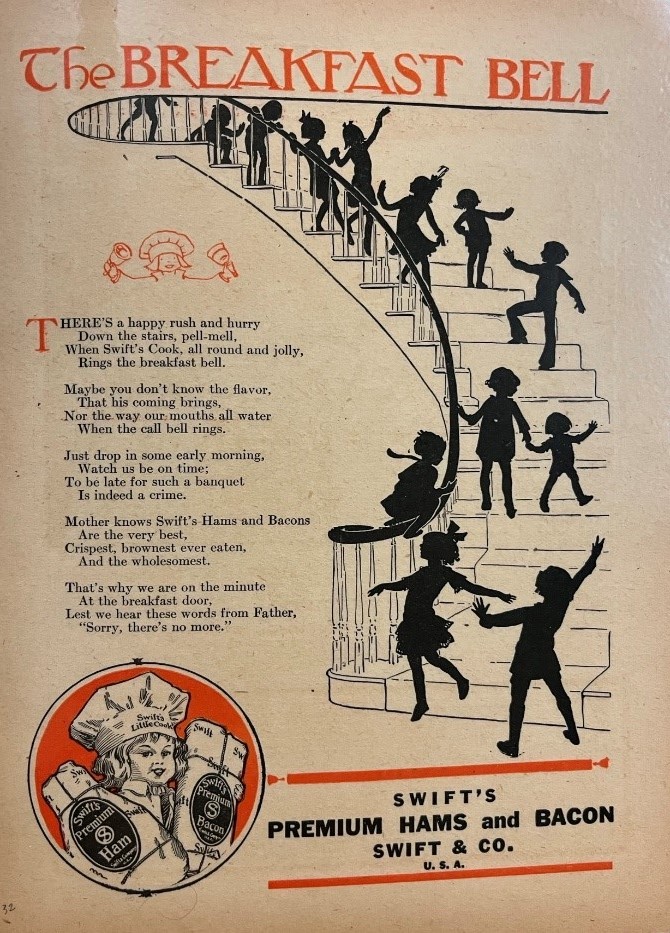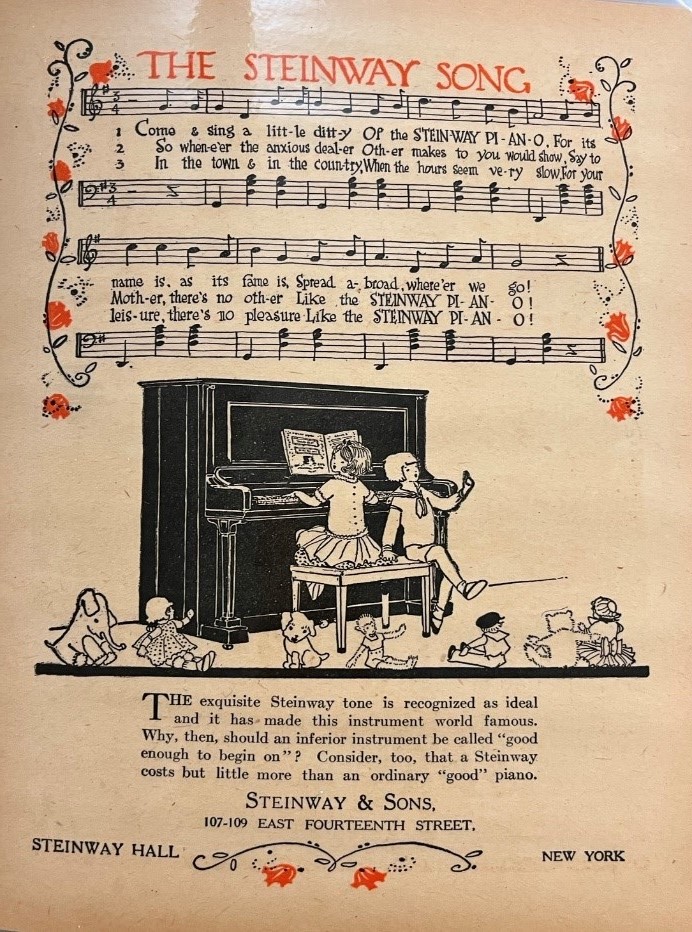 I hope you enjoyed this look back at Halloween 104 years ago.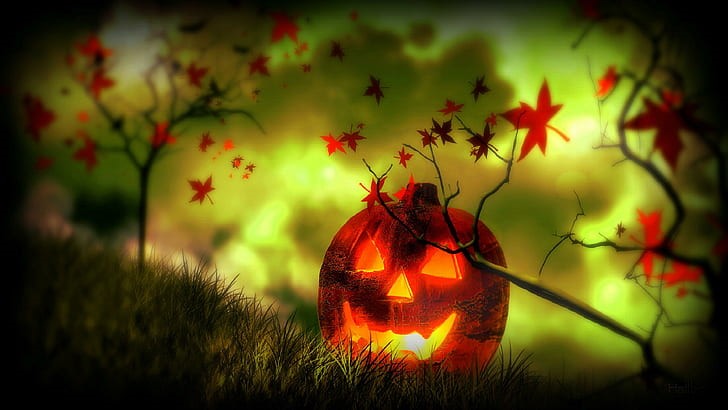 Happy Halloween!
Resources
Leave a Reply