Posted by Monte Maxwell.
March 23rd, 2023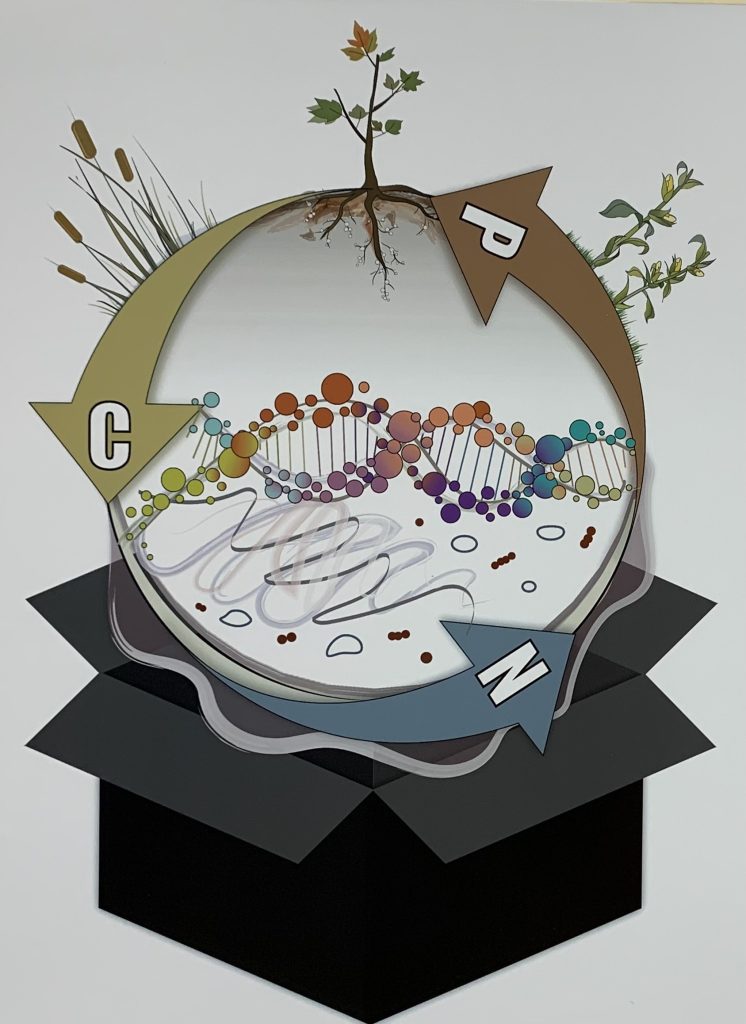 The WVU Art in the Libraries committee will host a reception for "Unboxing the Black Box: The Evolution of Microbial Ecology," an exhibit by Chansotheary Dang, Monday, April 3, from 4-6 p.m. in the Downtown Library Graduate Commons.
The exhibit, which won Dang the 2022 WVU Art in the Libraries' Graduate Student Exhibit Award, will be on display in the Graduate Commons through August. Dang a PhD candidate in the Davis College of Agriculture, Natural Resources and Design.
"Although microorganisms govern ecosystem function, microbes themselves have been hidden away in a "black box." This is largely due to innumerable diversity of microorganisms," Dang wrote. "One grain of soil contains tens of thousands of microbes that spans across different species. Recent advancement in technology and methods have allow us to crack up this black box and see what's going on inside. This exhibit will emphasize the evolution of the field of microbial ecology from culturing to DNA sequencing to what we are currently know doing with quantitative stable isotope probing. Not only are we able to know 'who's there' and 'what's going on', but linking these two processes together."
Leave a Reply