Posted by Monte Maxwell.
November 3rd, 2022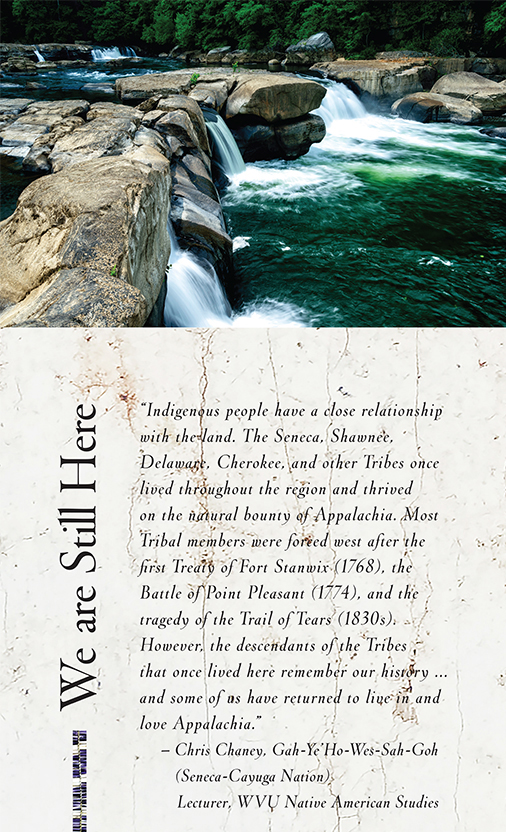 The West Virginia University Humanities Center will host a program Nov. 14 at 7:30 p.m. to launch the "Indigenous Appalachia" exhibit currently on display in the WVU Libraries' Downtown Library.
"Indigenous Appalachia" is an exhibit designed to increase awareness of the contributions of Indigenous Appalachians to the region's shared history and present while also recognizing continuing injustices faced by Indigenous people.
"The Humanities Center is excited and humbled to sponsor this event," Humanities Center Director Renée Nicholson said. "It brings together the Art in the Libraries program, the Native American Studies program, and a tremendous group of artist and scholars, two of which will visit our campus for the opening."
Read the rest of this entry »