Posted by Monte Maxwell.
May 8th, 2020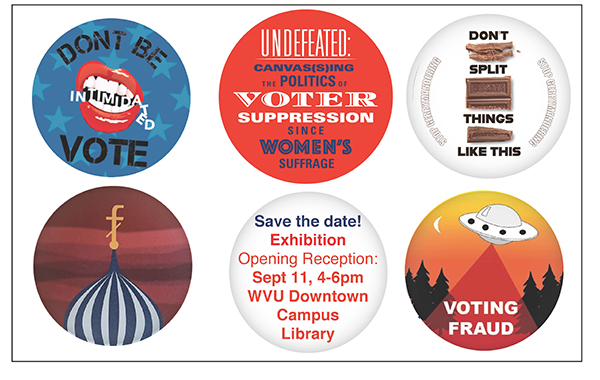 West Virginia University Libraries will debut its exhibit "Undefeated: Canvas(s)ing the Politics of Voter Suppression Since Women's Suffrage" as an online exhibition in August 2020, followed by a print installation in spring of 2021 at the Downtown Campus Library.
"Undefeated," the Libraries' third large collaborative exhibition, brings together several on and off campus partners. The exhibit includes educational content curated by a committee of regional experts, and visual art and designs submitted by nationally known artists.
Read the rest of this entry »