Posted by Jane Metters LaBarbara.
November 7th, 2016
Blog post by Jane Metters LaBarbara, Assistant Curator, WVRHC.
I thought Rush Dew Holt, Sr. would be a fitting blog post subject, considering our upcoming elections.  (Remember to vote on November 8!)  Holt is generally credited with being the youngest popularly elected senator in the U.S. Senate.  However, that does not mean he was the youngest senator—depending on what you read, he is cited as being fourth or fifth youngest.  These gentlemen actually joined the Senate under the radar, since they all broke the rule that Senators must be 30 years old (U.S. Constitution, article 1, section 3, clause 3).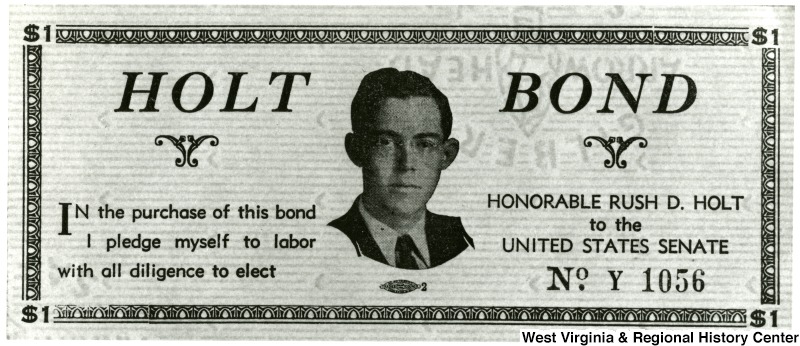 A piece of Holt campaign ephemera—he looks so young!