Posted by Jane Metters LaBarbara.
April 16th, 2017
Blog post by Jessica Eichlin, Photographs Manager and Preservationist, WVRHC.
Easter is this weekend, and with it comes time spent with family and friends, good meals, and holiday symbols such as rabbits, baby chicks, and flowers.
Items related to Easter can be found in our Reading Room, in Archives and Manuscripts collections, and in our photograph collections.  We hope you enjoy this small selection of items celebrating the holiday.  Happy Easter!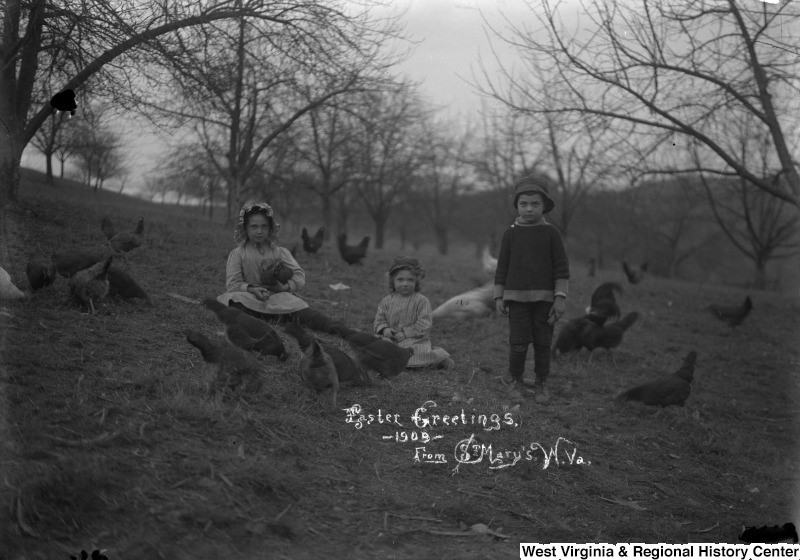 Read the rest of this entry »