Posted by Jane Metters LaBarbara.
August 21st, 2017
Blog post by Jane Metters LaBarbara, Assistant Curator, WVRHC
The WVRHC is more than a fantastic repository of the history and culture of West Virginia and the central Appalachian region—we are the Special Collections division of the WVU Libraries, so we also preserve selected materials beyond our state and regional scope.  This is a story of some of those out-of-state materials—56 reels of 16mm motion picture film that have nothing to do with Appalachia.
I picked up these films from the Potomac State College library in 2014.  The library director at the time told me that the films had been in the library since at least 1986, with no indication of where or who they had come from or whether they had a connection to Potomac State College.  PSC librarians gave the films to the Center so we could try to identify them, preserve them, and make them accessible.  Each film was housed in a plastic case, and some of those were carefully cataloged in a wooden box.  The labels on the film cases indicated World War II subject matter, and those labels formed the foundation of the collection's contents list, available online.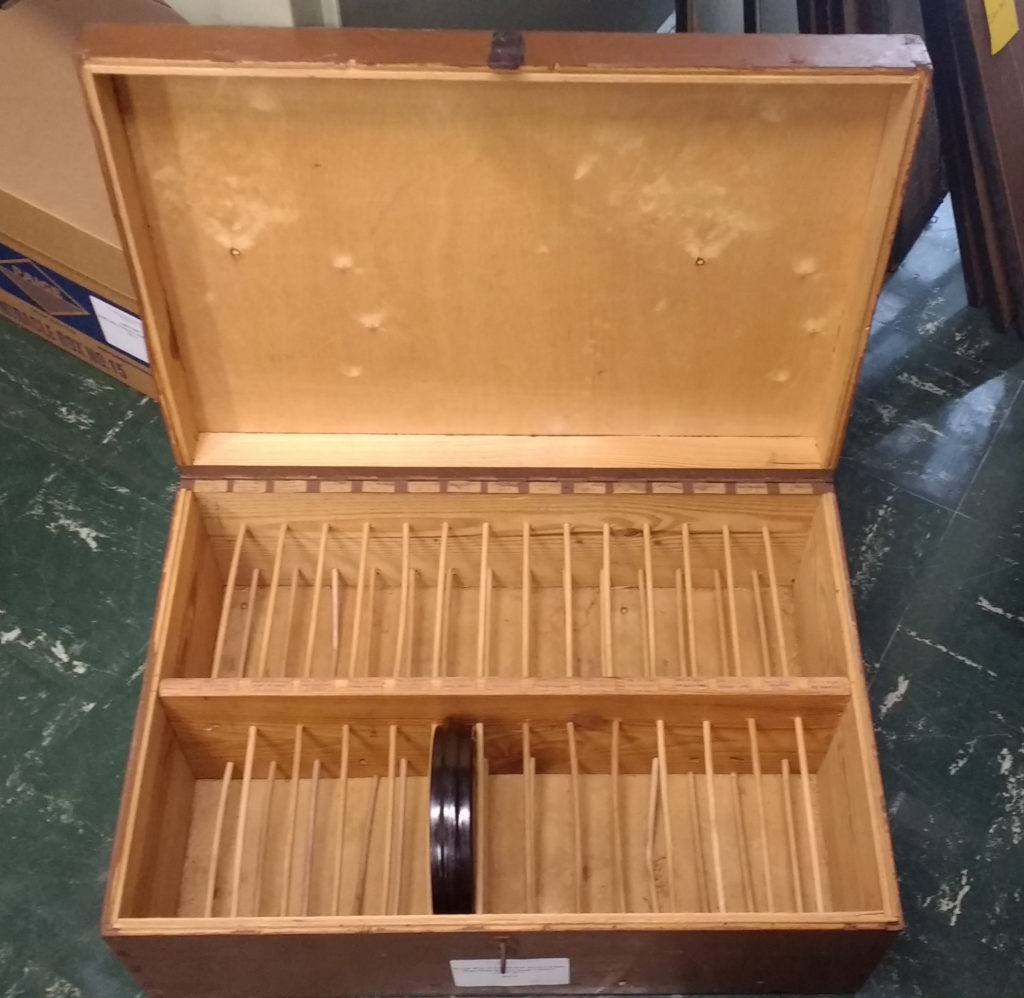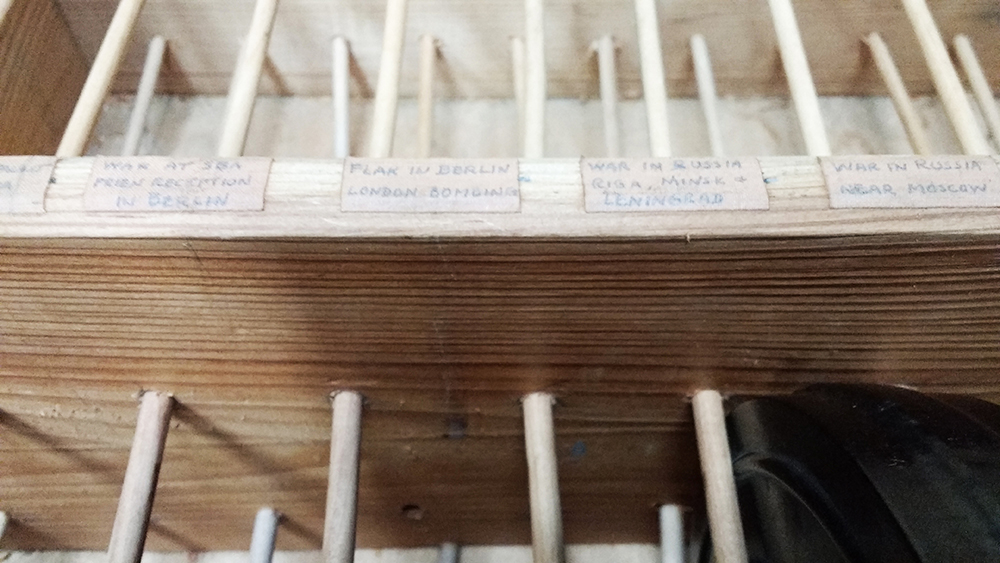 In the photo above, you can see the effort that a previous owner went to in order to keep the photos organized.
In addition to our lack of information about the creation of these films and how they got to Potomac State College, we faced a few other challenges with these films.