Posted by Jane Metters LaBarbara.
December 4th, 2017
Blog Post by Jessica Eichlin, Photographs Manager and Preservationist
One of my favorite parts of my job as an archivist is seeing what other museums and archives around the world are doing through social media.
The Library of Congress Prints and Photographs Division uses a blog to let people see their collections online. I love seeing their posts about the items they have, the projects they are working on with the public, and their new acquisitions. The newest post on their "Picture This" blog, "Double Take: Mirror Images," was especially intriguing, as I knew the WVRHC had a number of photographs of mirrors in our own collections. Photographs of mirrors can be particularly fascinating due to the images captured, deliberately or unintentionally, in the mirror itself.
Check out the original post here, then keep scrolling to see some of the WVRHC mirror photos!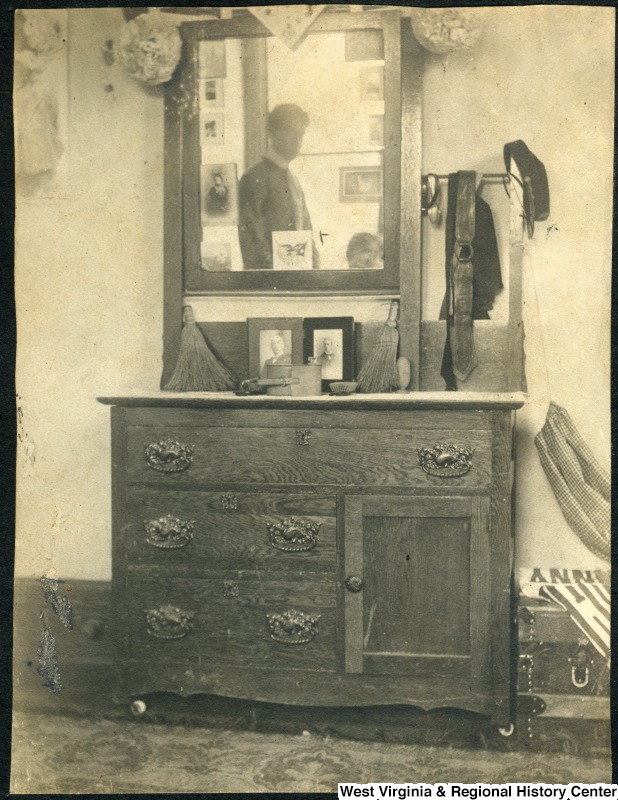 View of men's dormitory room in Episcopal Hall at WVU, ca. 1898.  Two students and a window can be seen reflected in the mirror. ID # 039724.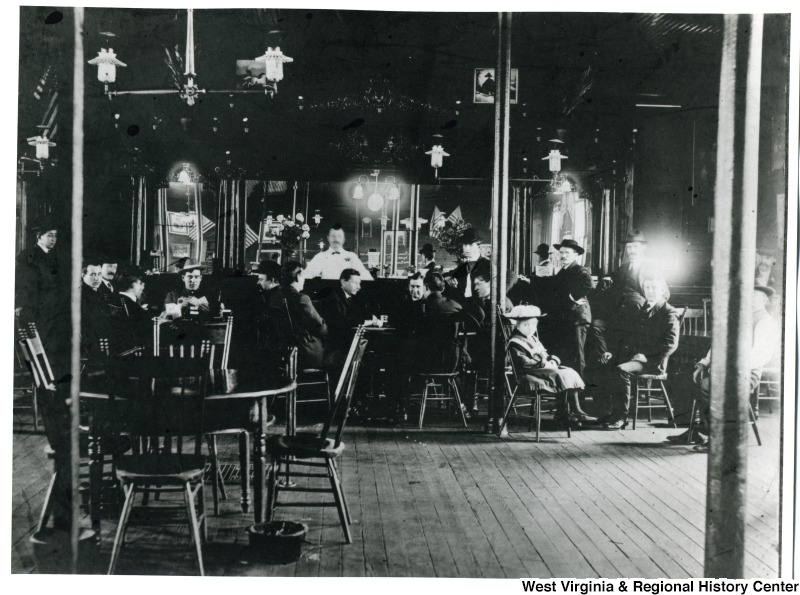 Interior of a pub in Morgantown, W. Va. A large mirror behind the bar reflects decorations on the opposite wall, as well as a front door or front window. ID # 012104.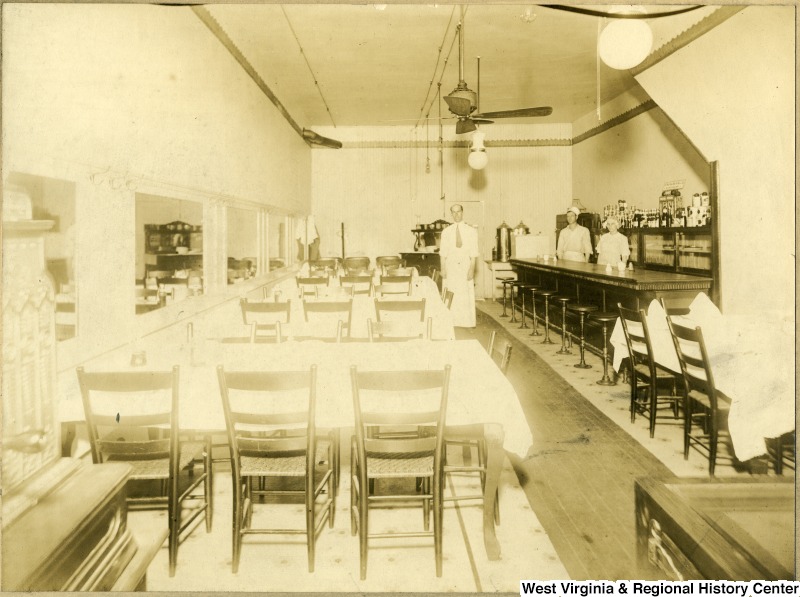 Interior of a restaurant in Clarksburg, W. Va.  Mirrors lining the left wall give a clearer view of the cabinet along the back wall. ID # 005654.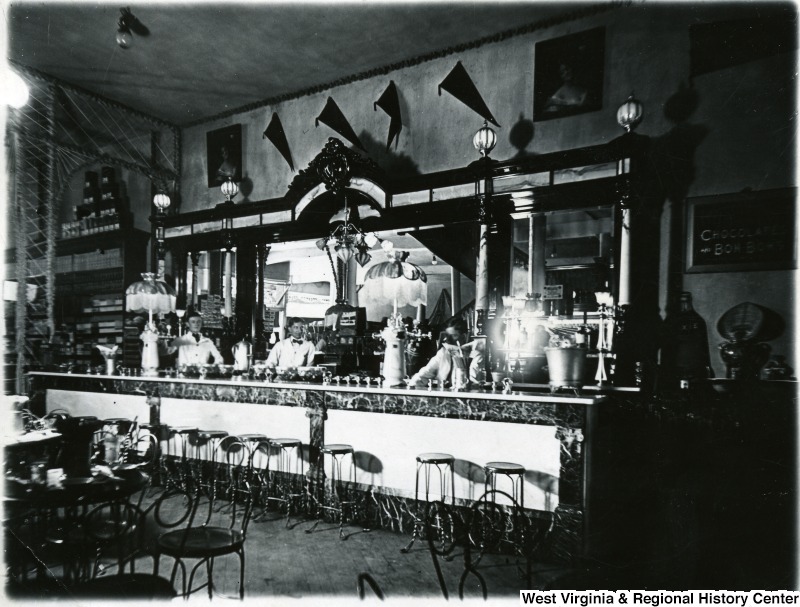 Interior of the Moore and Parriott Drugstore in Morgantown, W. Va., ca. 1900.  A large mirror behind the counter allows viewers to see a large staircase on the opposite side of the room. ID # 008243.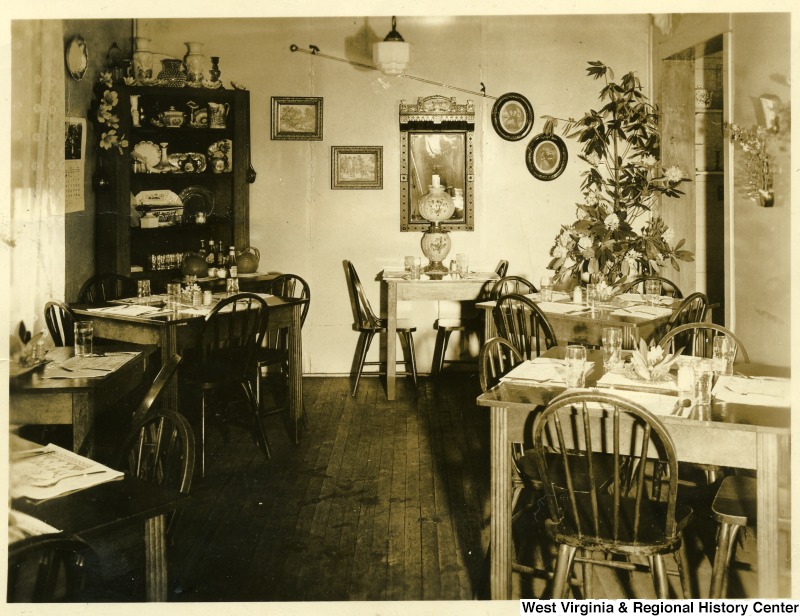 Interior of the Four Corners Restaurant in Grafton, W. Va., ca. 1950.  The photographer is visible in the mirror on the back wall. ID # 005888.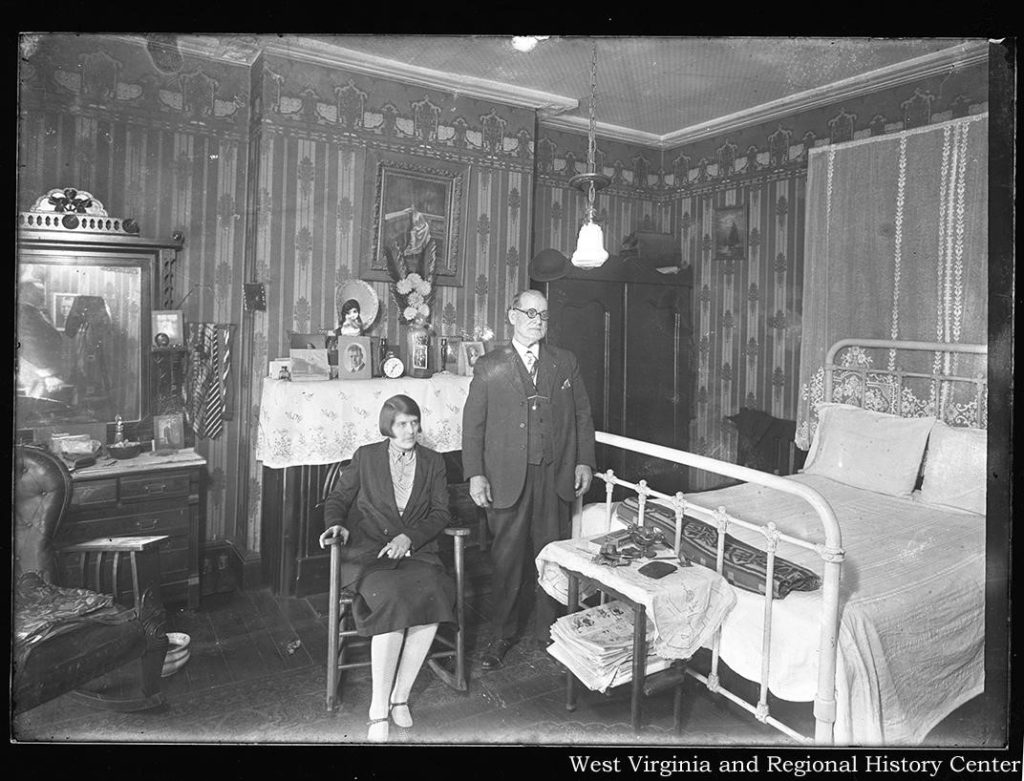 This photo, not yet released on West Virginia History OnView, shows the interior of a home in Franklin, W. Va.  In the mirror on the left, the photographer and his camera setup are both visible.  Will be ID # 052632 once released.
For more historical photos of West Virginia and the region, check out our online photo database, West Virginia History OnView.
One Response to 'Mirroring the LOC: Mirror Images in the Collection of the WVRHC'
Leonard Metters Says:
December 4th, 2017 at 6:56 pm

The last photo, ID 052632 looks very odd. I wonder why a couple would want a photo, which must have been formal to have a photographer take it, to be taken in a bedroom, with a stack of newspapers and what appears to be a chamber pot visible in the picture.

I wonder what the story is behind this one.
Leave a Reply