Posted by Monte Maxwell.
July 6th, 2017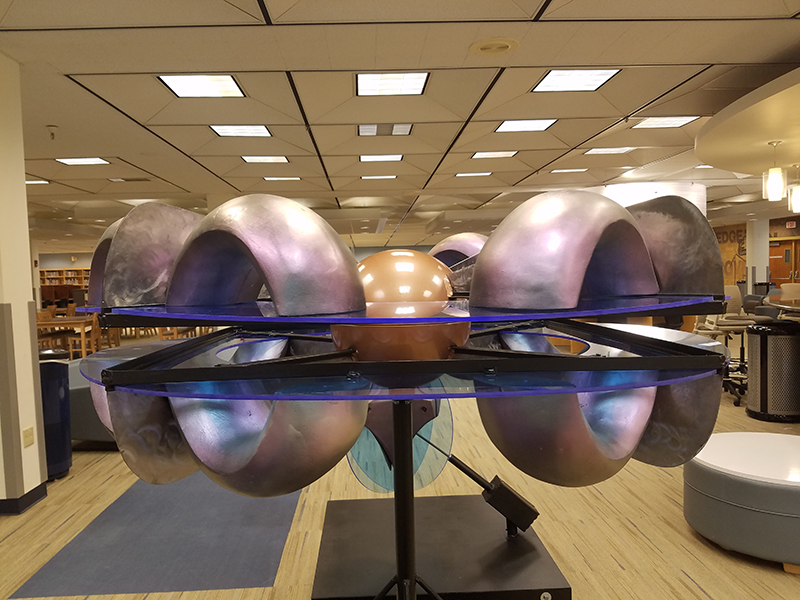 An interactive sculpture on display at West Virginia University's Evansdale Library is the result of the Community Engagement in Science through Art program, which has assembled a team of artists, chemists and engineers from WVU and three other universities.
"CESTA gives its participants the unique opportunity to collaborate with others from very different viewpoints to create an original project. I don't know of anything else like it," said Todd Hamrick, assistant professor of engineering, Benjamin M. Statler College of Engineering and Mineral Resources.
The CESTA 2017 teams includes WVU students Trevor Brison, engineering; Cornelius Hugo, sculpture; and Umida Nurjanova, computer science; Owen Phillips, chemistry, Georgetown University; Eric Schreiber, chemistry, The College of New Jersey; and Bridget Stamp, sculpture, Kent State University.