Posted by Jane Metters LaBarbara.
December 19th, 2017
Blog post by Stewart Plein, Rare Book Librarian

One hundred years ago this month, on December 23, 1917, ground was broken for the development of Nitro, a town born out of necessity.  Not long after the United States entered World War I it became clear that there was a critical shortage of gunpowder and production lagged far behind requirements.  According to William Wintz's history, Nitro:  The World War I Boon Town, Congress called an emergency session, passing the "Deficiency Appropriates Act" on October 6, 1917, to address this shortfall.
Congress determined that three plants were needed to produce the necessary gunpowder.  Each plant would be capable of producing 500,000 pounds.  Locations for the plants were considered in ten states.  West Virginia became the top choice for a location, just 14 miles from Charleston with adequate water supplies, transportation, topography and access to raw materials.  Sites in Nashville, Tennessee and Louisville, Kentucky were also selected.  In the end, production was bumped up to 700,000 pounds for two plants, Nitro and Nashville.  With this level of production, the Louisville site was no longer needed.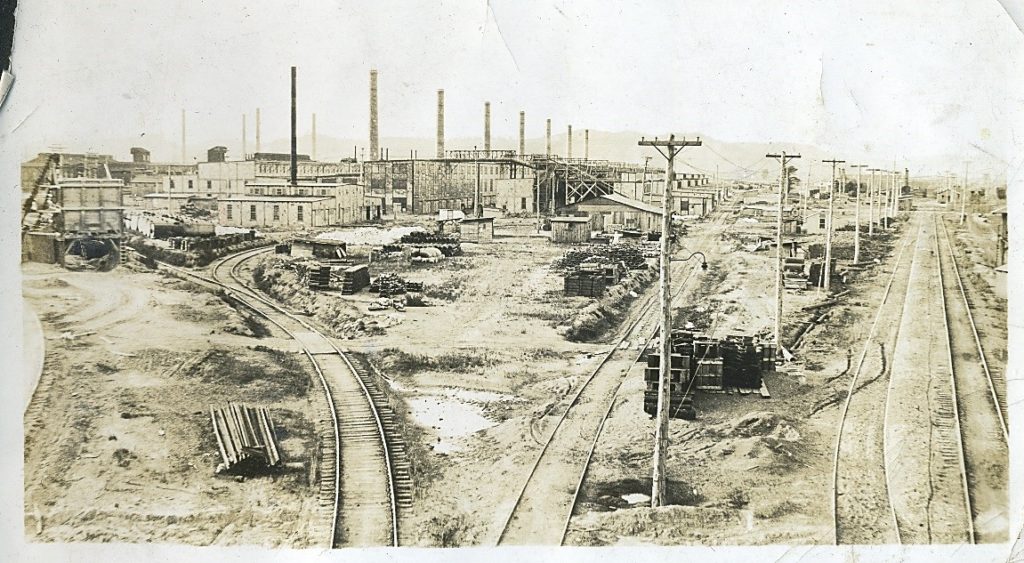 These photos, above and below, are from a photograph album depicting the earliest days of Nitro as it was under development.  Above, Nitro under construction.  Below, the town of Nitro as seen from a nearby hill.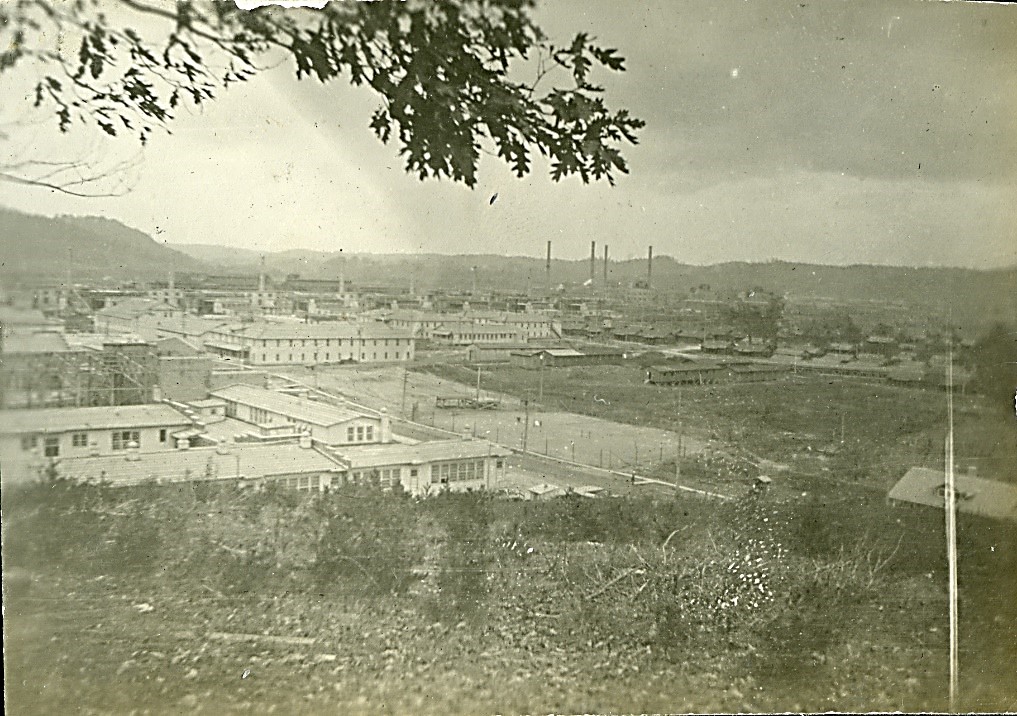 A true boom town, Nitro soon saw the influx of thousands of men and materials.  Shortly thereafter, twenty-seven 200 bed barracks were under construction.  110,000 people were employed to build the plant over an eleven month period.  This plant, known as Explosive Plant "C," could produce 350 pounds of smokeless gunpowder a day.
A town of over 24,000 people sprung up during the same period.  The steady stream of workmen, servicemen, and their families all needed housing.  Since the area was nothing but grass and corn fields when the government purchased it, housing had to be provided.  The War Department contracted with a Huntington company, Minter Homes, founded by William E. Minter as a division of his Huntington Lumber & Supply Company in 1913.
Minter Homes, like the better known Sears & Roebuck and Aladdin homes, supplied ready-made houses that could be ordered from a catalog and delivered to the customer's site for construction. The War Department purchased a whopping 1,724 Minter Homes for construction in Nitro from February to July 1918.   It has been said that the construction of Nitro was so rapid that a workman could leave his home in the morning and when he returned at the end of the day, another street with an entire row of houses would have been built in his absence.
Since the homes needed furnishing too, Minter Homes also provided the furniture.  Wicker was an inexpensive choice for supplying the homes.  The Nitro photograph album in the WVRHC collection shows one of these Minter Homes, including photographs of the rooms.  Interior photographs from this period are quite rare.  The following photographs below show a charming cottage in Nitro, with morning glories covering the porch, supplied by Minter Homes along with its interior views.  According to a Minter Homes brochure, this was considered an "executive's home," probably used in Nitro as the home of an officer.  Heating was supplied by natural gas/forced air, walls were plaster, laundry tubs were included, as were the electricity and the "ornamental" light fixtures.  Everything was new when these photos were taken. Notice that although the flowers are blooming, the front yard is nothing but bare dirt.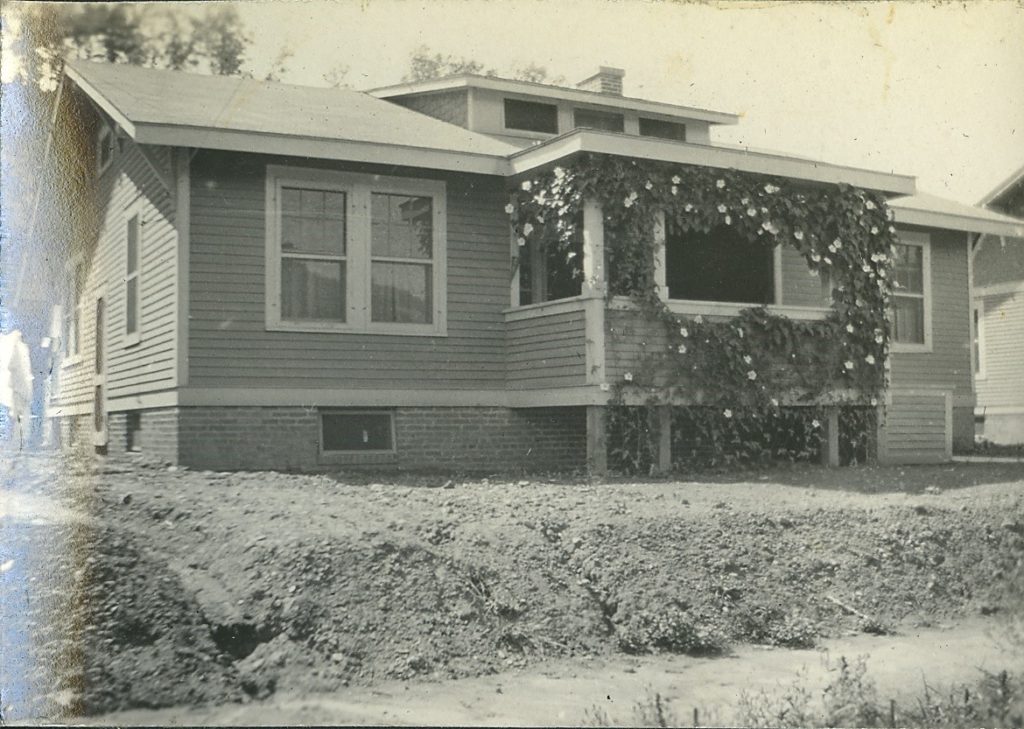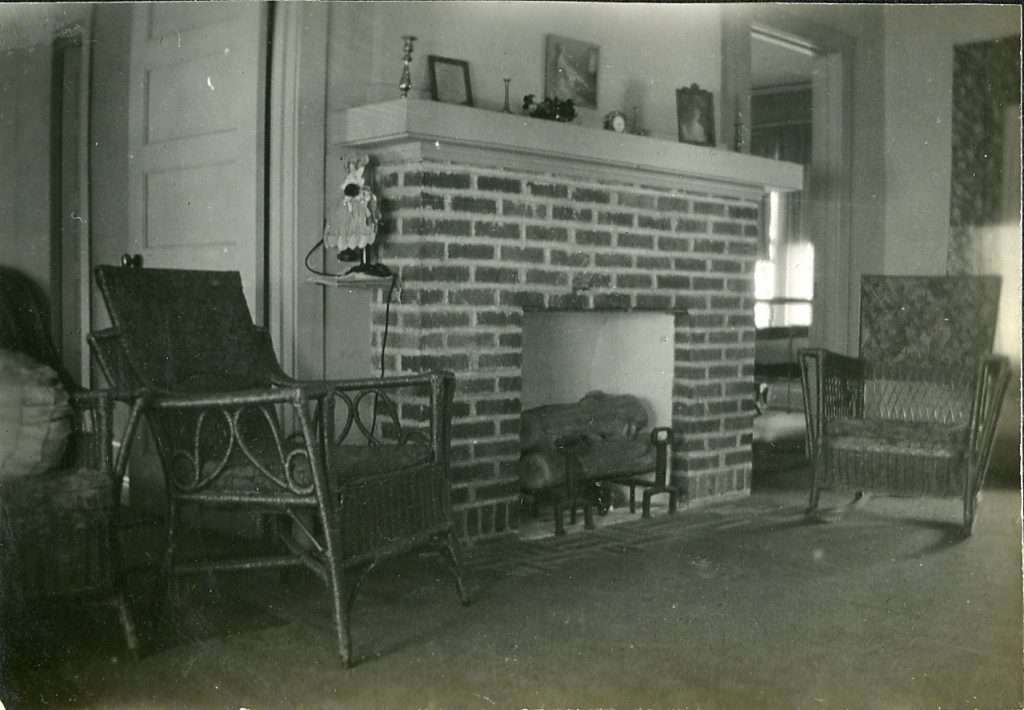 Some of the wicker furniture supplied by Minter Homes can be seen in these photos, above and below.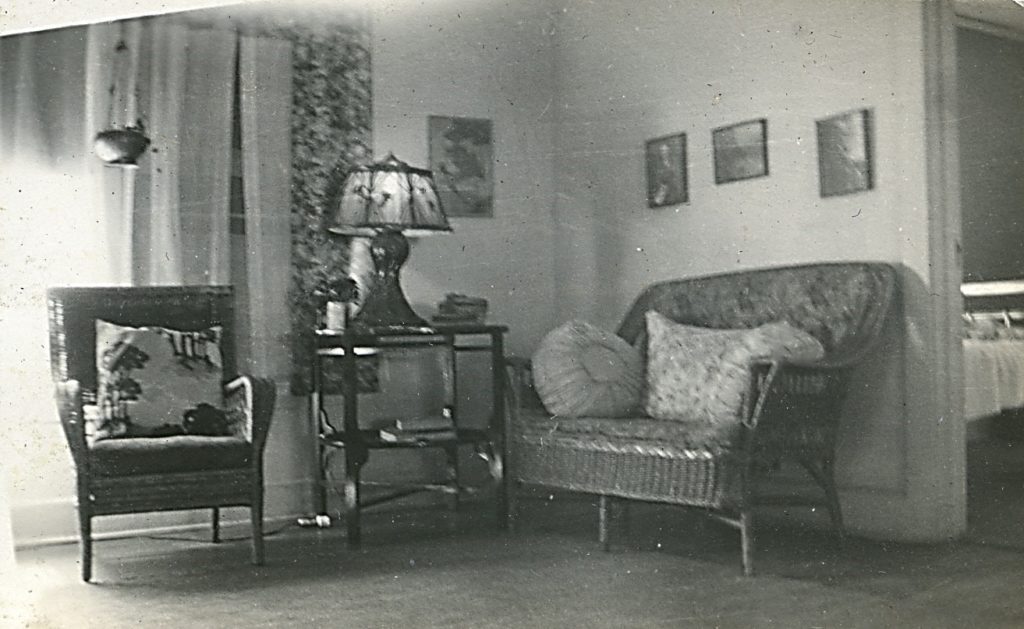 A beautiful dining room in the same home.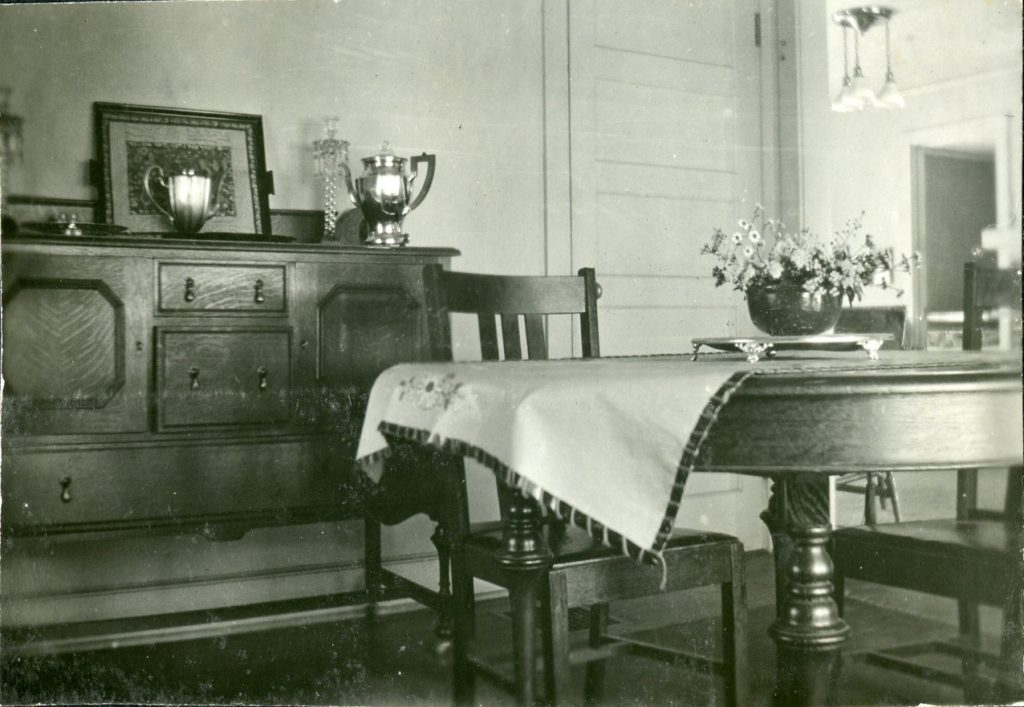 Stop by the West Virginia and Regional History Center to view this photograph album documenting the birth of Nitro as a munitions manufacturing site.  You can also read all about the history of Nitro in Nitro: The World War I Boom Town by William D. Wintz in the WVRHC collection.  Check out Nitro's history on their website:  http://historyofnitro.com/index.html.  A silent film on Nitro, made in 1918, by the U.S. Signal Corps is available on YouTube:  https://www.youtube.com/watch?v=PHcLohqsoa0
Resources:
WVRHC A&M 4122: Nitro photograph album circa 1918 – 1919
E-WV:  https://www.wvencyclopedia.org/articles/2001
Banner image: West Virginia State Archives
Wintz, William D.  Nitro: The World War I Boom Town
Nitro: A Historic Past, An Exciting Future:  http://cityofnitro.org/west-virginia-history/
Nitro, West Virginia:  http://historyofnitro.com/index.html
Minter Homes: Homes for Workmen:  http://historyofnitro.com/ExplosivesPlantC/MinterHomes/HomesForWorkmen78-85.pdf
Nitro Housing Layout:  http://historyofnitro.com/ExplosivesPlantC/MinterHomes/housing_layouts.pdf
Leave a Reply