Posted by Jane Metters LaBarbara.
November 20th, 2017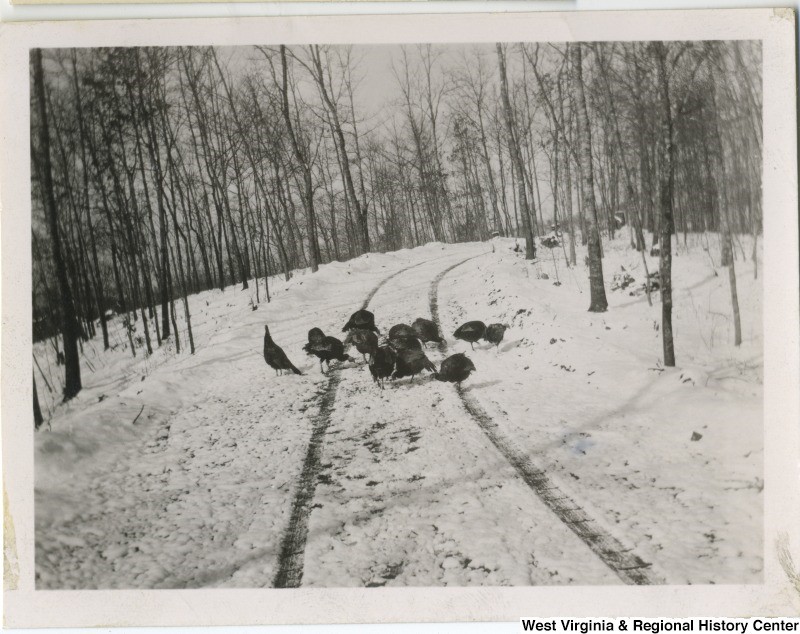 Blog post by Stewart Plein, Rare Book Librarian
Many people would argue that Thanksgiving is just not complete without a turkey as the centerpiece of a loaded dinner table surrounded by loved ones.  Every other dish, no matter how elaborately prepared or presented, seems to be relegated to side dish status once the turkey comes out of the oven.  But there's more to talking turkey on Thanksgiving than the meal of the day, there's the way we celebrate, from turkey calls, to hunting wild game, to watching parades, and cooking the bird.  It's all part of that most American of holidays, Thanksgiving. 
If bringing home the bird from the wild is your idea of supplying the family table, then the first thing you have to do is learn how to gobble!  Here, a contestant from a 1975 Turkey Calling contest in Webster Springs gives it his best shot!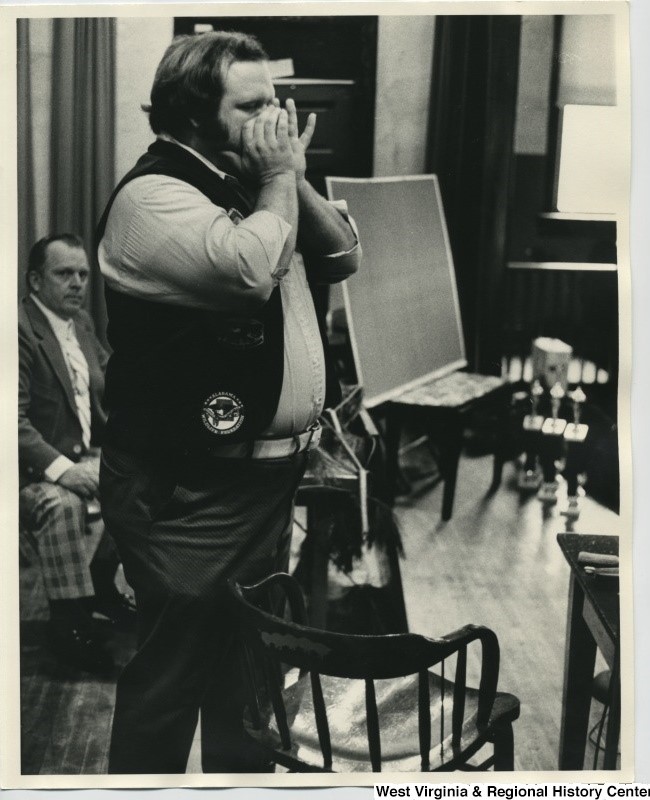 Once you've got that down it's time to hunt! At left, Gottfried Aegerter cleans his gun after bringing this turkey home to his wife Marianne in Helvetia, around the turn of the twentieth century. At right, Helvetia hunters show off their game.
Once you've got your turkey, you've got to pluck him!  These men are hard at work plucking more than half a dozen turkeys for their Thanksgiving table at Fort Seyhert, Pendleton County.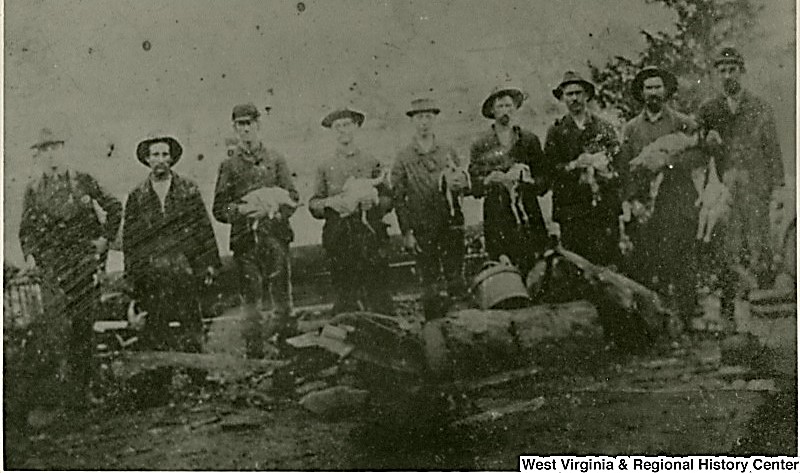 Turkeys were also raised in West Virginia.  J. W. Ruby raised turkeys on his farm in this photo from 1967, in Preston County. That's a lot of birds!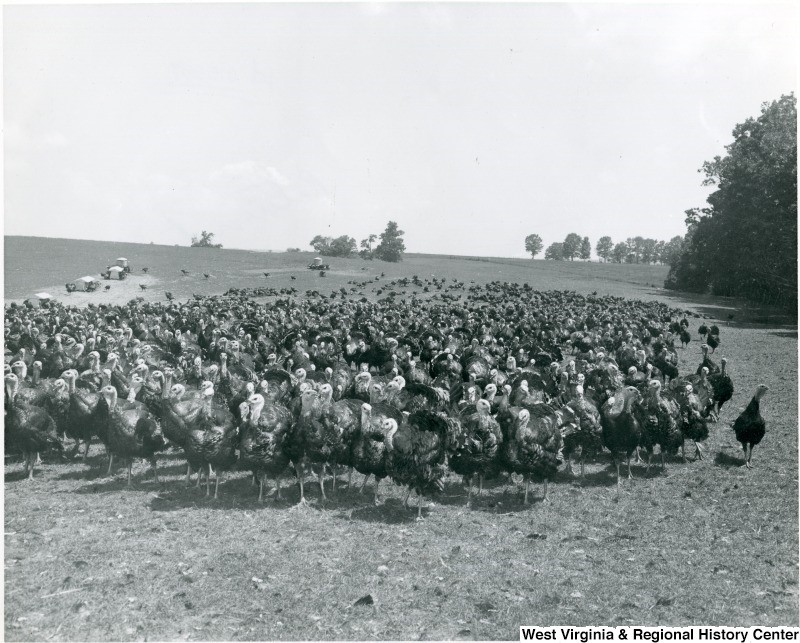 These turkeys were raised on a rural farm for West Virginia University's Agricultural Experiment Station.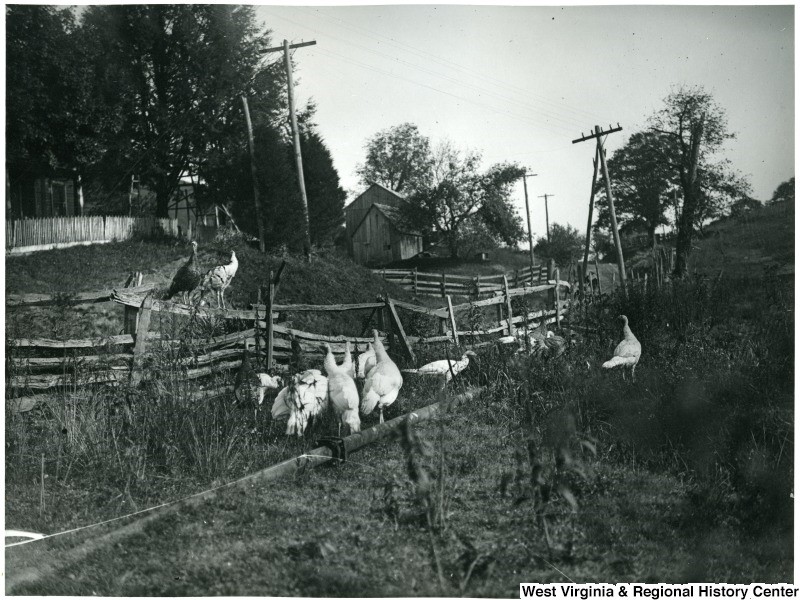 This fine group of birds was raised by William Currence at Bulltown, 1931.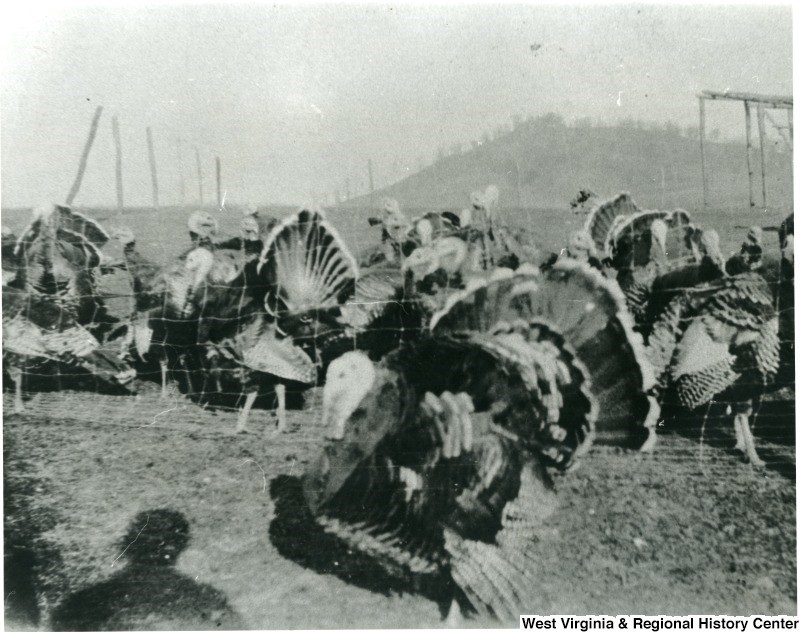 On their way to market, turkey drive through Lewisburg, about 1900.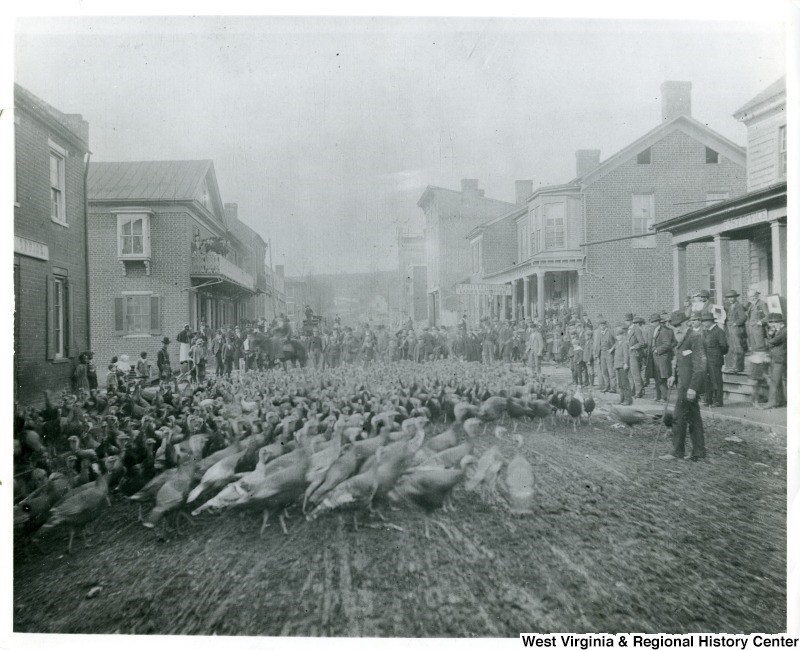 Ninety-nine years ago, during World War I in 1918, Thanksgiving dinner was served at Camp Logan.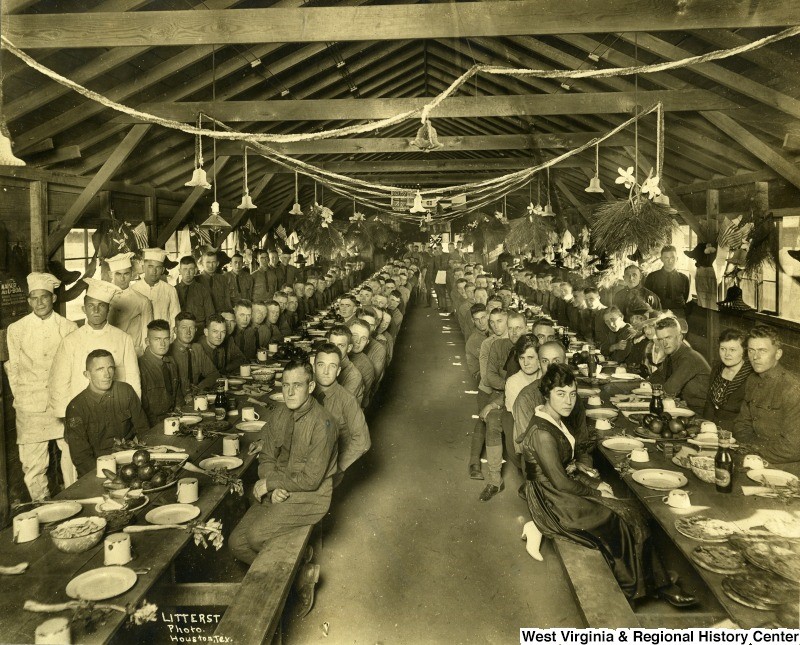 Now that we've had our meal, let's go downtown and watch this tractor pull a WVU float in the Thanksgiving Day parade in Morgantown!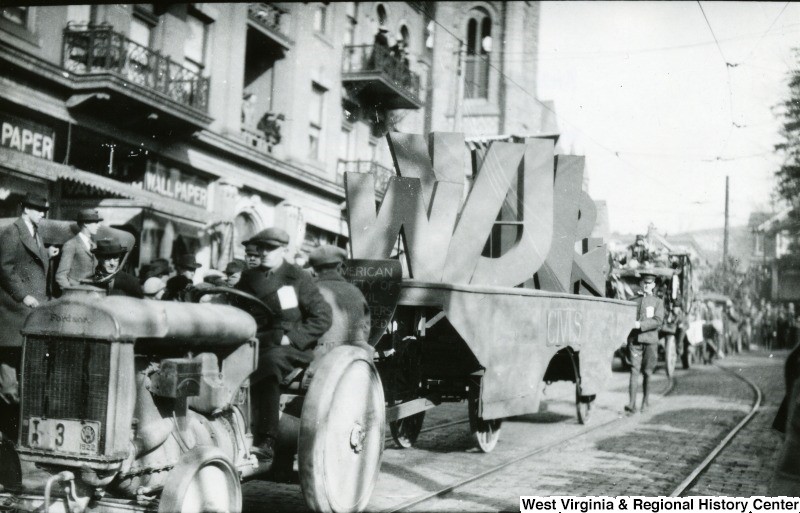 If you'd like to see more photographs on Thanksgivings in West Virginia, including lots of photos of the great Thanksgiving snow of 1950, or select a recipe from one of our many cookbooks, stop by the West Virginia and Regional History Center and we'll be glad to help!
Leave a Reply