Posted by Jane Metters LaBarbara.
November 18th, 2013
November is, among other things, National Novel Writing Month, or NaNoWriMo for short.  West Virginians writing novels this month (or any other) can take inspiration from fellow Mountaineers who have written for pleasure and profit, some of international fame.  Aspiring novelists can explore the writing processes of these authors by examining collections of their papers, some of which have been collected and preserved by the West Virginia and Regional History Center.
One of West Virginia's most famous authors is Pearl S. Buck (1892-1973), who was born in Hillsboro, West Virginia, spent much of her life in China, and authored the Pulitzer Prize winning novel The Good Earth.  She wrote short stories, plays, scripts, articles, and full-length novels.  The WVRHC's Pearl S. Buck Papers include drafts of many of her writings, including this page from a draft of Come, My Beloved, which shows some of the edits Buck made to polish her work.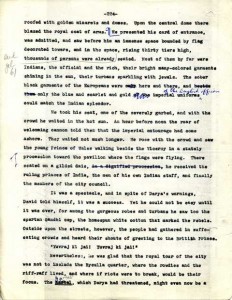 Margaret Prescott Montague (1878-1955), a West Virginia essayist, short-story writer, poet, and novelist, set many of her writings in West Virginia.  Her papers contain a wealth of material, including correspondence with critics and readers, prose and poetry drafts, outlines and plots, and many diaries and notebooks that shed light on her personal and professional life.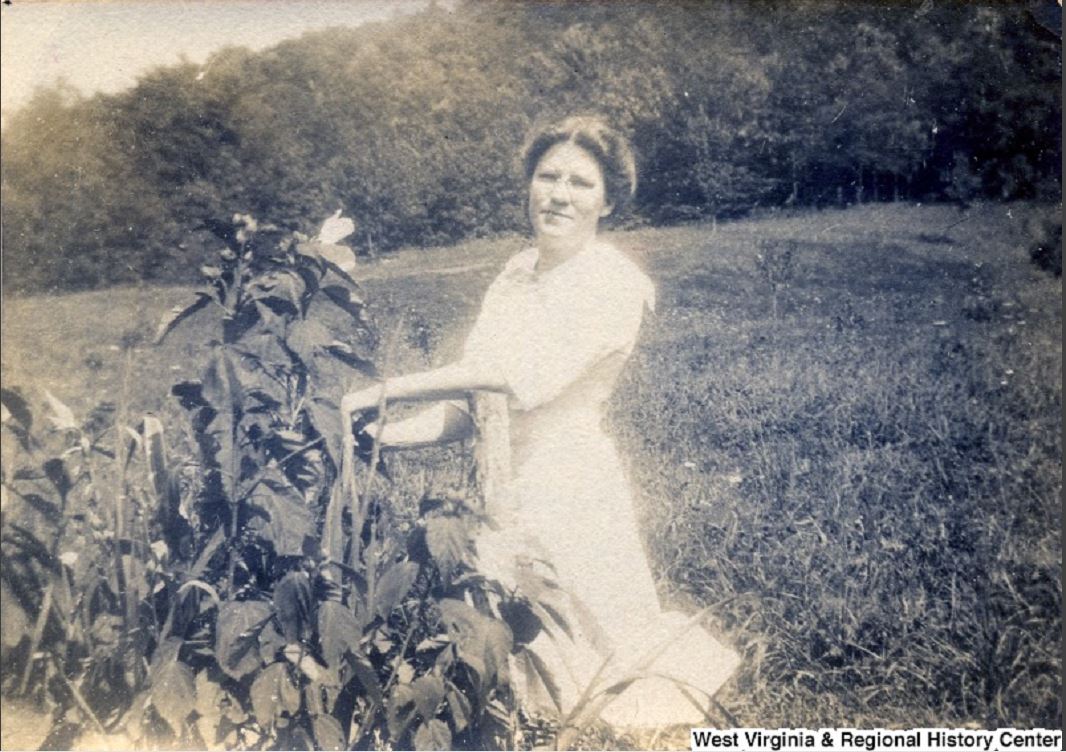 Denise Giardina (born 1951), raised in McDowell County, writes historical fiction novels, some of which are set in West Virginia.  Her papers include her research notes, drafts of her novels, and an unfinished play.  The page below is taken from her second draft of her first novel, Good King Harry.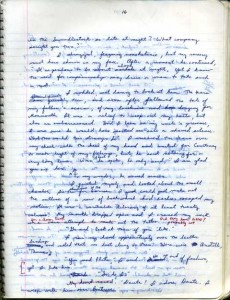 Other authors to explore include:
Julia Davis (1900-1993), daughter of distinguished lawyer and statesman John W. Davis, who wrote books for youth and adults, both fiction and nonfiction.
George Bird Evans (1906-1998) of Preston County, a widely published author and illustrator of books and articles regarding hunting and bird dog breeding.  He also co-authored mystery novels with his wife, Kay Evans.
Melville Davisson Post (1869-1930) of Harrison County, a mystery and detective short story writer.
Mrs. Alexander McVeigh Miller (1850-1937), known before marriage as Mittie Frances Clark Point, moved from Virginia to West Virginia when she married her second husband, Alexander McVeigh Miller, whose name she used professionally.  She wrote 80 dime novels from the 1880s through the 1910s, and was one of the best-known romance writers of her age.  While the WVRHC has few manuscripts relating to her, our Rare Book Room contains many of her works, including Bride of the Tomb, Fatal Kiss, and the books you see below.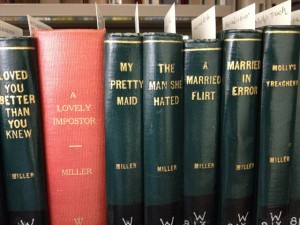 Blog post by Jane Metters.