Posted by Jane Metters LaBarbara.
December 2nd, 2013
Just over a century ago, in the spring of 1912, a fight broke out between labor and corporate interests in the coal fields around Paint and Cabin Creeks in Kanawha County.  When redress for apparent wage inequality was denied by the mine owners, the workers went on strike, a decision that eventually led to violence, property destruction, and many deaths.
In June, as striking workers began to be evicted from their rented homes by mine owners, legendary labor leader "Mother Jones" rushed to the region and led a march of 3000 armed workers to the steps of the West Virginia State Capitol.  There she delivered a speech regarding the aims of organized labor in the state.  This speech, and others by Jones during the crisis, can be found in their original transcribed form in the records of the West Virginia Mining Investigation Commission, 1912-1913, at the West Virginia and Regional History Center.  The Center also possesses an extensive archive of research papers regarding Mother Jones compiled by Dr. Edward Steel, a West Virginia University history professor who published extensively about Jones.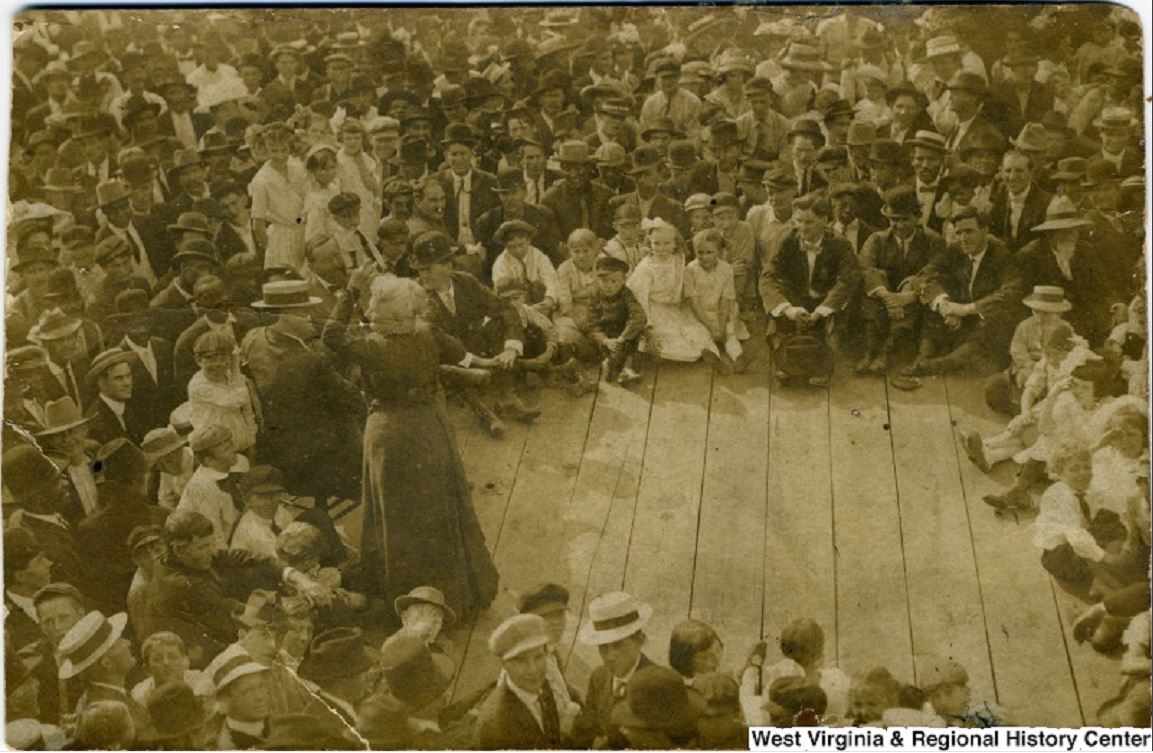 This photo, recently acquired by the Center, shows Mother Jones rallying workers at the town of Montgomery in August 1912.
When 5000 strikers joined a tent city of evicted miners and their families, Governor Glasscock intervened by sending state troops and declaring martial law the following day, September 2, 1912.  Glasscock's papers at the Center include documentation regarding the strike.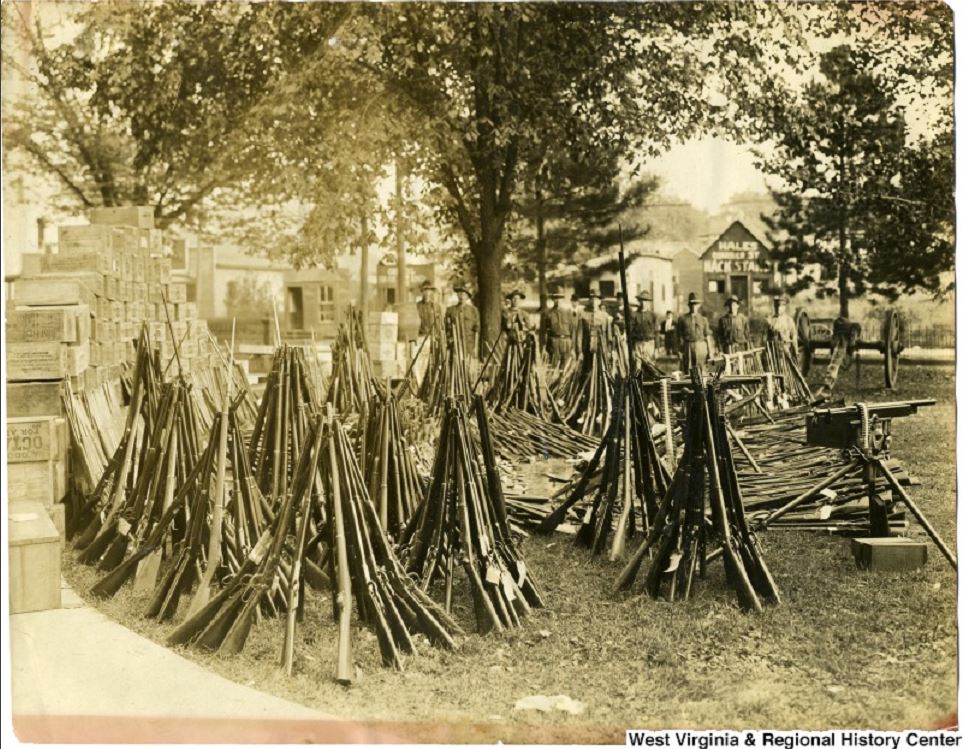 Arms confiscated by the National Guard on Paint and Cabin Creeks, September 1912.
Unrest continued until a new governor was sworn in on March 4, 1913 — Dr. Henry D. Hatfield.  Hatfield immediately visited the strike zone and was able to get Paint Creek miners to accept and sign the "Hatfield Contract" on May 1, although Cabin Creek miners continued to resist until July.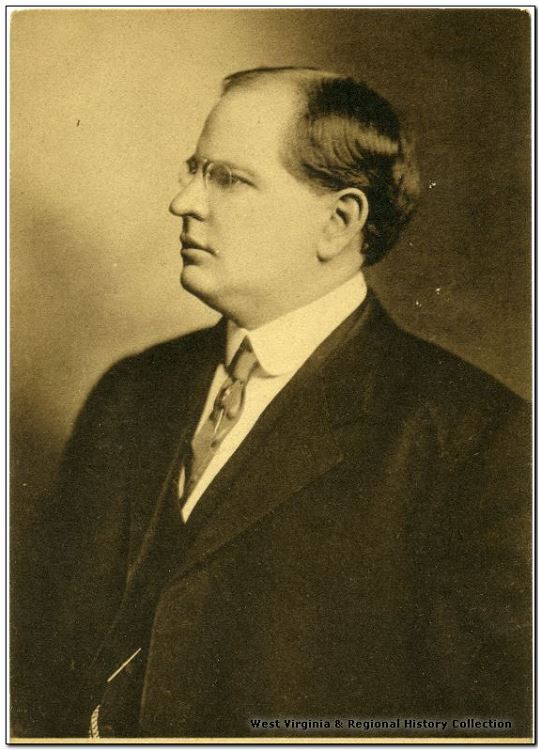 Dr. Henry D. Hatfield, as a Republican candidate for governor, 1912.
Although the Paint Creek-Cabin Creek Strike of 1912-1913 resulted in a dangerous clash between labor and corporate interests, it was but a prelude to subsequent landmark battles ahead, including those at Matewan and Blair Mountain.
Blog post by Michael Ridderbusch, Associate Curator at the WVRHC.