Posted by Jane Metters LaBarbara.
December 16th, 2013
The advent of the holiday season evokes in the mind sights and sounds, even smells, related to food, music, and winter landscapes.  Certainly one such holiday image would be sleigh riding, and the mountain landscape of West Virginia provides an ideal backdrop for such imagery, such as that found in Randolph County around the small town of Helvetia.  Settled by the Swiss in the 19th century, this isolated community sustained its cultural identity well into the 1900s.
In this photograph we see Helvetians on a sleigh ride pausing for the camera sometime around 1910-1915.  Since it must be cold, as evidenced by the snow, one wonders why the passengers aren't wearing stocking caps.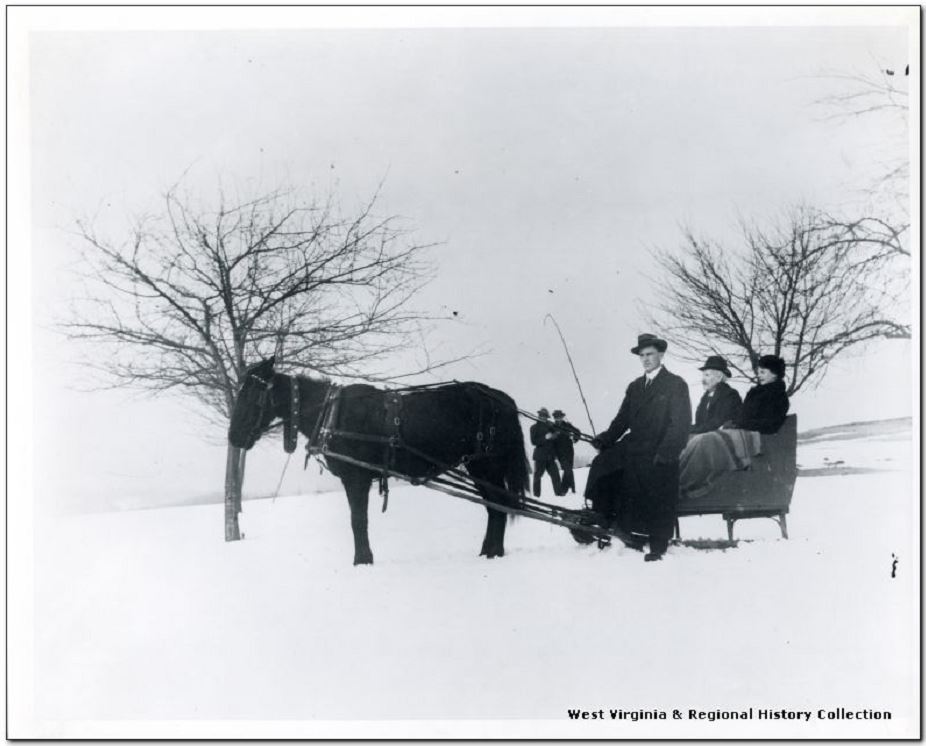 For a small community, Helvetia is remarkable for the extent of surviving historical photographic documentation.  This image of sleigh riding, for example, is from the Eleanor F. Mailloux collection at the West Virginia and Regional History Center.
In contrast, there is this portrait snapped around 1910 in a setting close to home, the subject presumably being the young Frances Todd of Charlestown, Jefferson County, a member of a prominent local family.  Could her doll be a Christmas gift?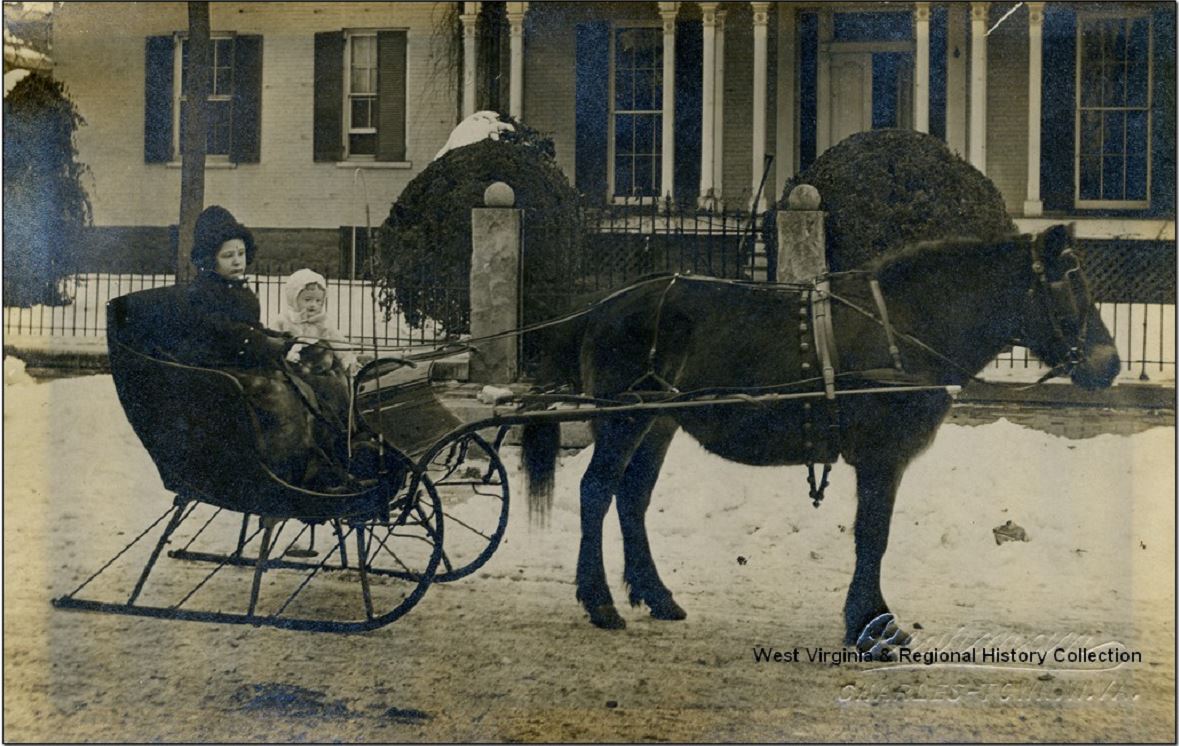 This photograph is from the Frances Packette Todd collection, a body of papers and photographs that features much local history connected to the Civil War, West Virginia, and West Virginia University.
A less elegant mode of transportation is pictured below, a contraption described as a "Yankee Jumper" on the photograph's label, although "Jumpers" according to this author's limited research feature a single supporting ski, not the double skis as seen in the photo.  These sleigh riders are from Grantsville, Calhoun County, probably from the period ca. 1925-1930.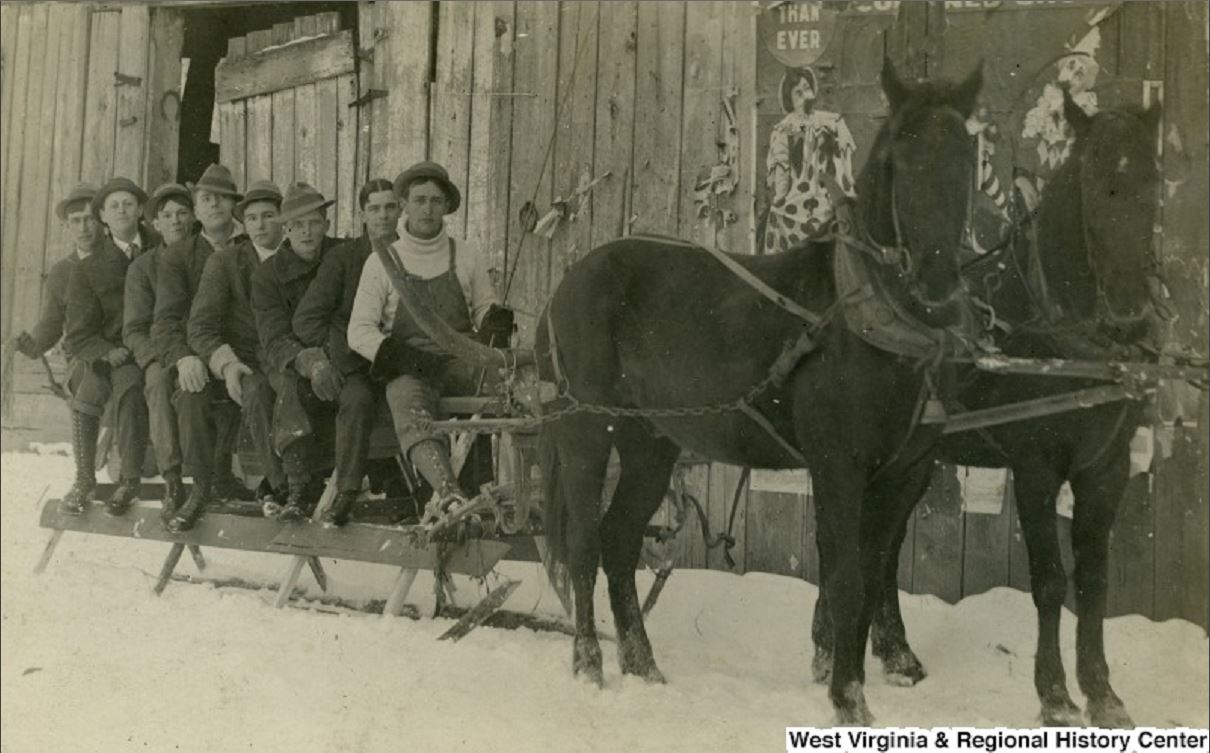 As with many of our photographs, this one too is a component part of a collection, the Hathaway family papers, which includes many historical images related to Calhoun County and Grantsville.
These photographs, of course, only "scratch the surface" of the volume of historical records related to holiday traditions that are preserved here at the History Center.
Blog post by Michael Ridderbusch, Associate Curator, WVRHC.