Posted by Jane Metters LaBarbara.
October 23rd, 2014
Blog post by Michael Ridderbusch, Associate Curator, WVRHC.
The magnificent Kearse Theater in Charleston, West Virginia, though listed on the National Register of Historic Places in 1980, was demolished two years later due to apparent lack of interest.  It opened auspiciously in November 1922, with a gala attended by West Virginia governors E.F. Morgan, William A. MacCorkle, and Wesley A. Atkinson, as well as Mayor Grant P. Hall of Charleston, and functioned as a cultural center until its closure in 1979.
Recently, when digitizing negatives from the Gravely and Moore studio photograph collection at the West Virginia and Regional History Center, images of the Kearse were resurrected showing both its facade and interior.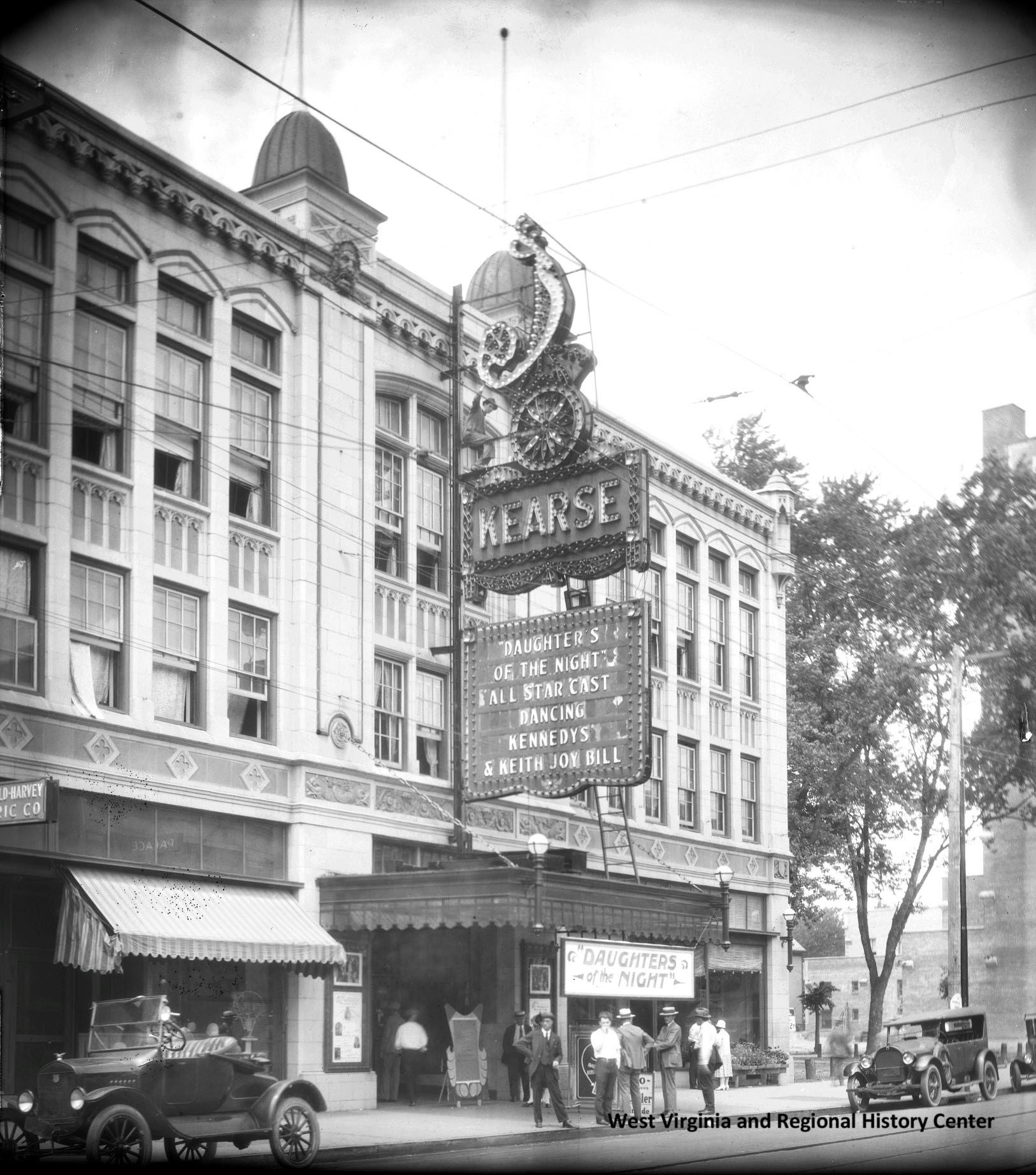 (Click picture for enlargement.)
The above photo by Gravely and Moore captures the scale and elaborate ornamentation of the Kearse's facade, in keeping with the genre of movie palace architecture prevalent at that time.  The motion picture advertised on the marquee, "Daughters of the Night," dates this photograph to 1924, the year the picture came out.  (This film is now lost).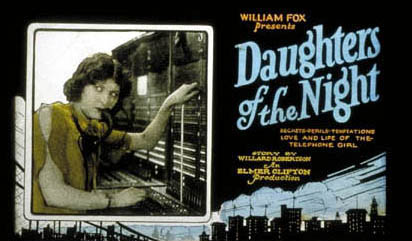 Movie trailer in the form of a lantern slide.  (From Museum Collection of George Eastman House, International Museum of Photography and Film.)
Twenty-three years later, in 1947, Gravely and Moore came to the Kearse Theater again to photograph its interior.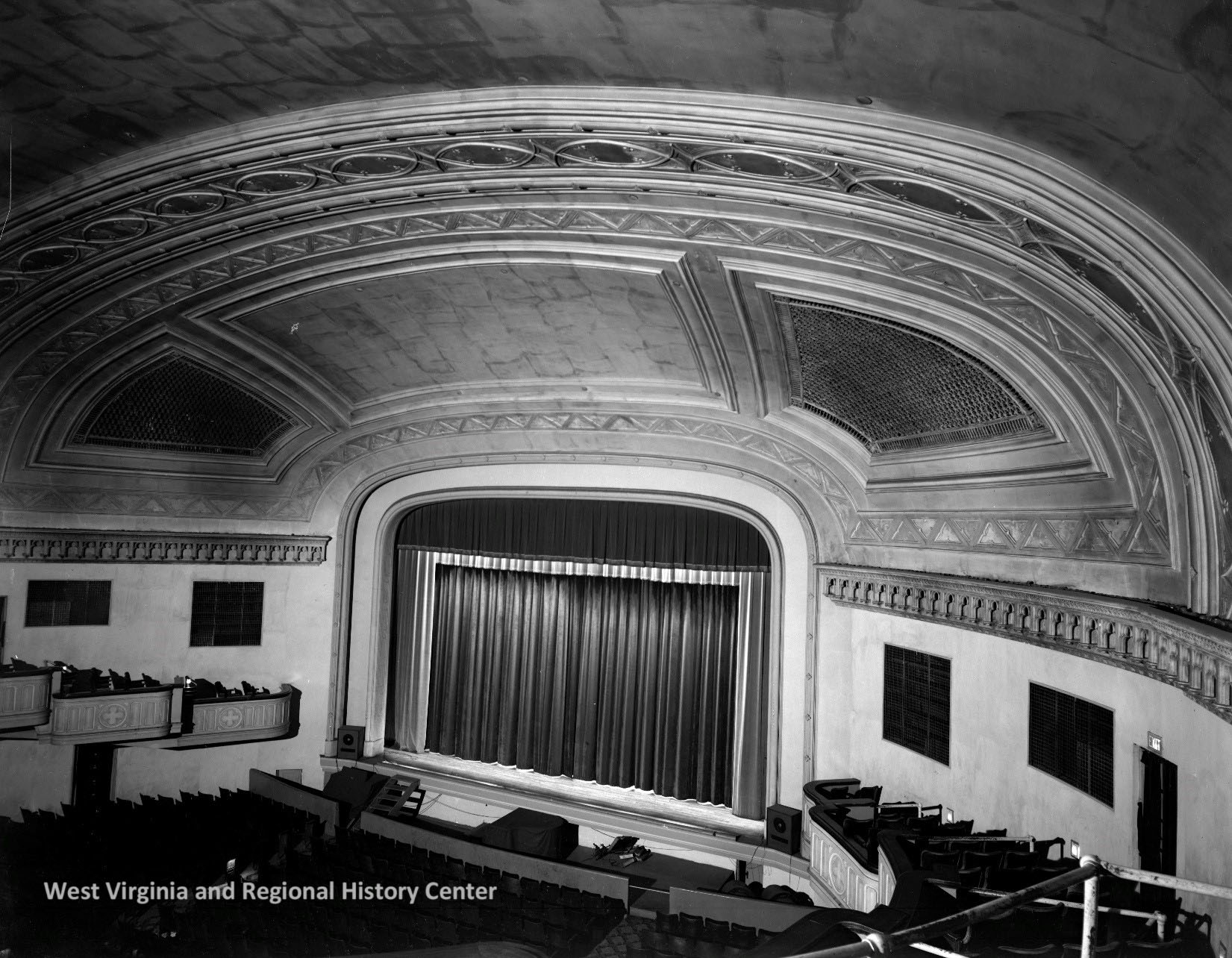 (Click picture for enlargement.)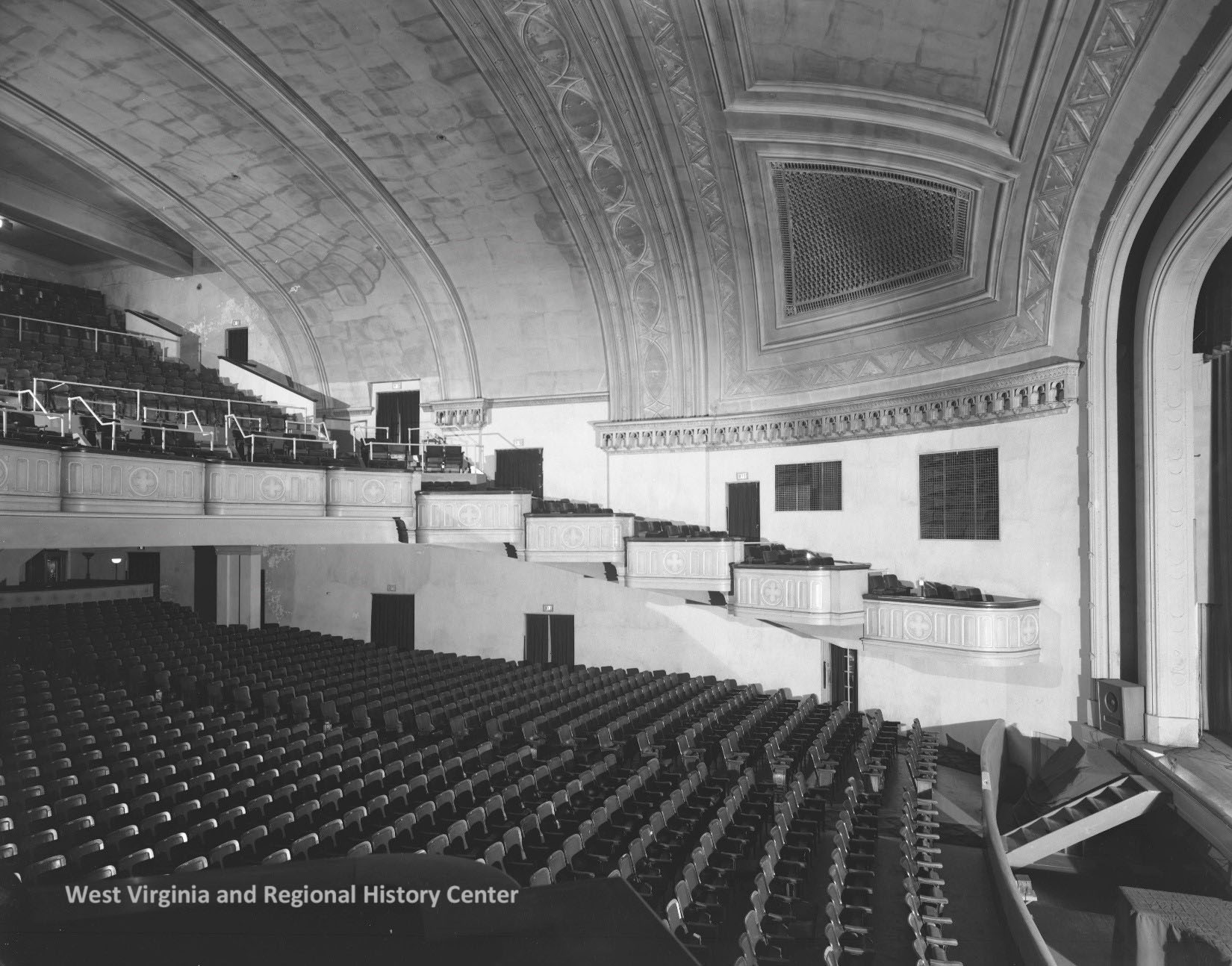 (Click picture for enlargement.)
These two interior views of the Kearse document features typical of theater architecture at the time it was built, including the large capacity auditorium, geometric ornamentation characteristic of the art deco style, and theater pit for live orchestra.  Although the image of a solo pianist accompanying a silent film is a popular one, theaters in large cities like Charleston usually procured the services of orchestras to accompany them, and the Kearse was no exception.  According to the National Register of Historic Places nomination form, the "Kearse orchestra, directed by Mr. Shallabarger, was widely renowned in the state."
This is the third installment of blog posts featuring photographs from the Gravely and Moore collection at the West Virginia and Regional History Center.  The other blog posts include:
– –