Posted by Jane Metters LaBarbara.
March 14th, 2016
Blog post by Lori Hostuttler, Digital Projects and Outreach Archivist, WVRHC.
March is Women's History Month and WVU Libraries is celebrating the 125th anniversary of the first woman to graduate from West Virginia University with a series of events running March 15-17, 2016.  In this post, we take a look at just a few of the women who went first and opened up doors for future women students and faculty at WVU. 
Harriet Lyon, a transfer student from Vassar College, became the first woman to earn a degree from WVU in 1891.
In 1945, Victorine Louistall Monroe became the first African-American woman to receive a graduate degree from WVU.  She was also the first African-American to serve as a WVU faculty member when she became part of the library faculty in 1966.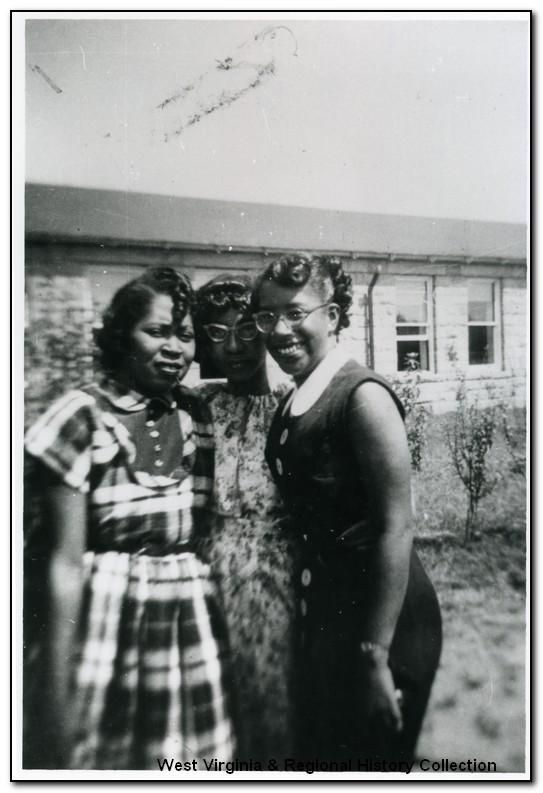 Annette Chandler Broome was the first African-American woman to receive an undergraduate degree from WVU when she earned her degree in Home Economics and Nutrition in 1957.  Pictured here from left to right is Ruth Barnett, Lennie Wiley, and Broome.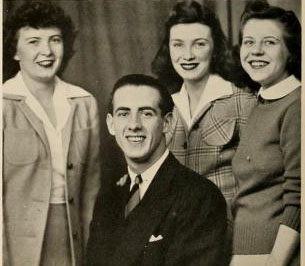 Betty Head was the first woman to serve as the president of the student body.  In October 1942, Head (at left in photo) moved from vice-president to president after President Guy Peterson left to join the Navy.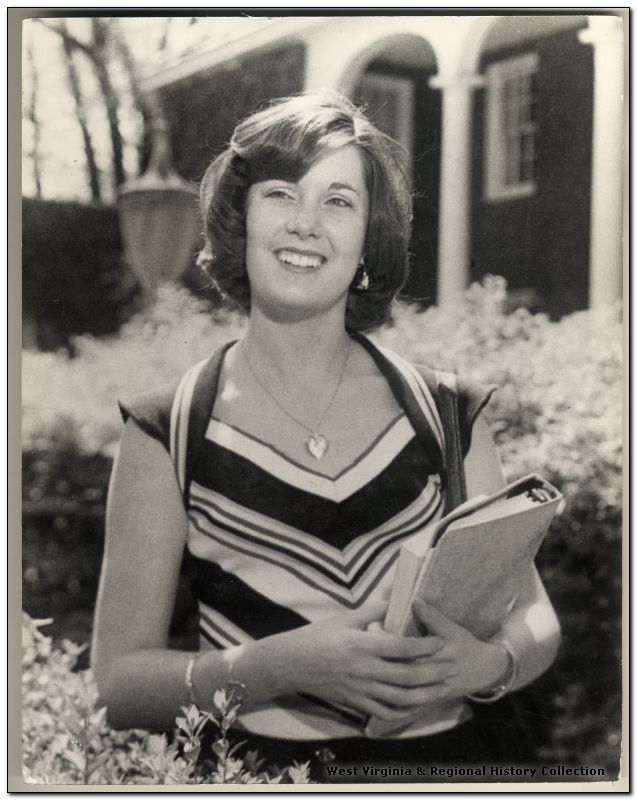 In 1976, Leah Anderson was the first woman elected as student body president. Her campaign slogan was: "Don't vote for me because I am a woman, but don't vote against me because I am a woman."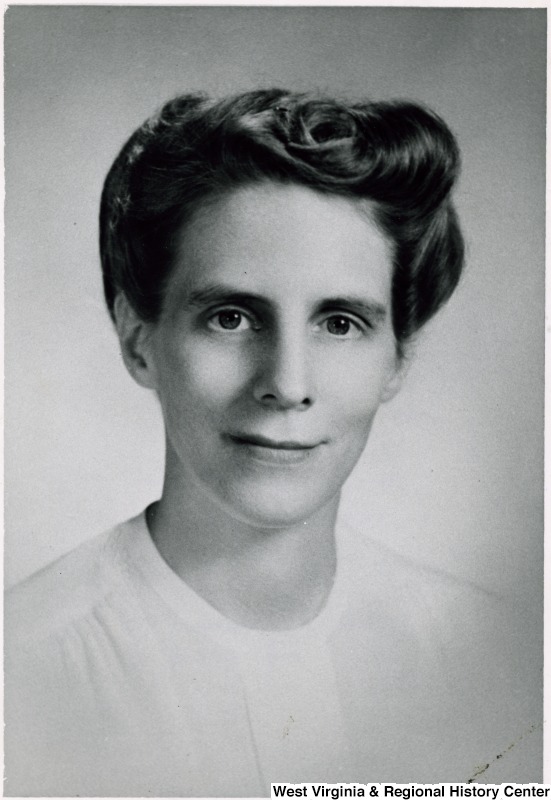 Margaret Albrink was the first woman on the faculty at WVU's Medical Center and one of the few women to pursue a career in academic medicine at that time. Albrink is also noted as the first researcher to establish the significance of serum triglycerides in coronary artery disease.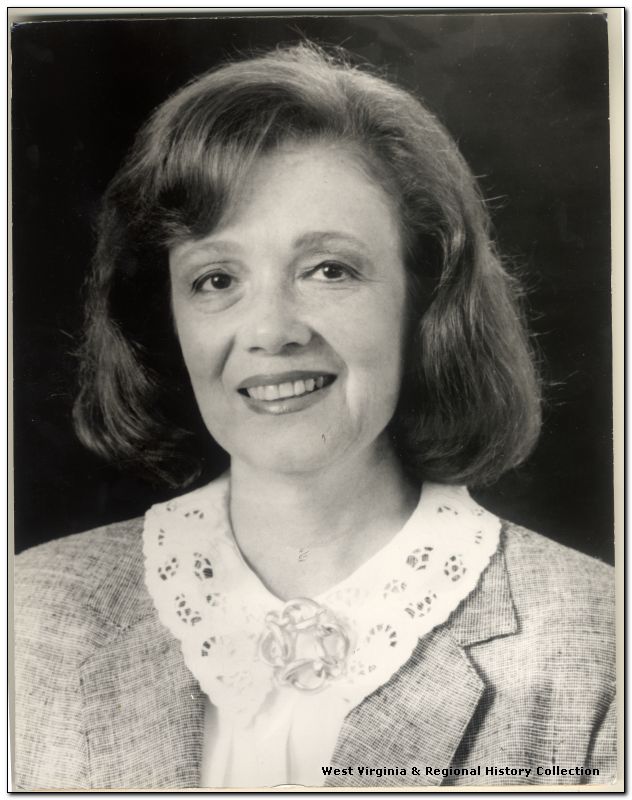 Dr. Diane Reinhard became the Interim President of WVU in 1985 after the departure of Dr. E. Gordon Gee. She served for one year. She is the only woman who ever occupied the President's Office at West Virginia University.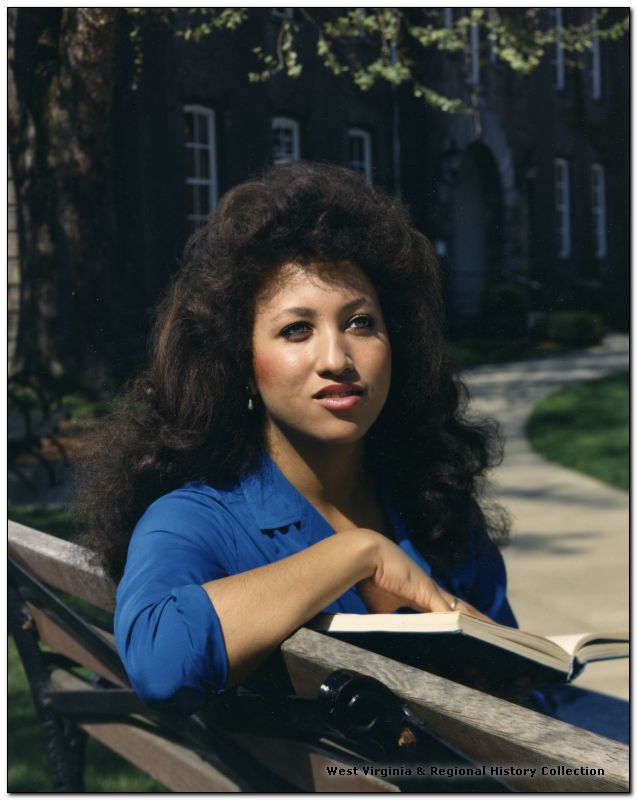 In 1985, Barbara Harmon-Schamberger was the first woman from WVU to receive a Rhodes scholarship. Prior to 1976, women were not eligible to apply.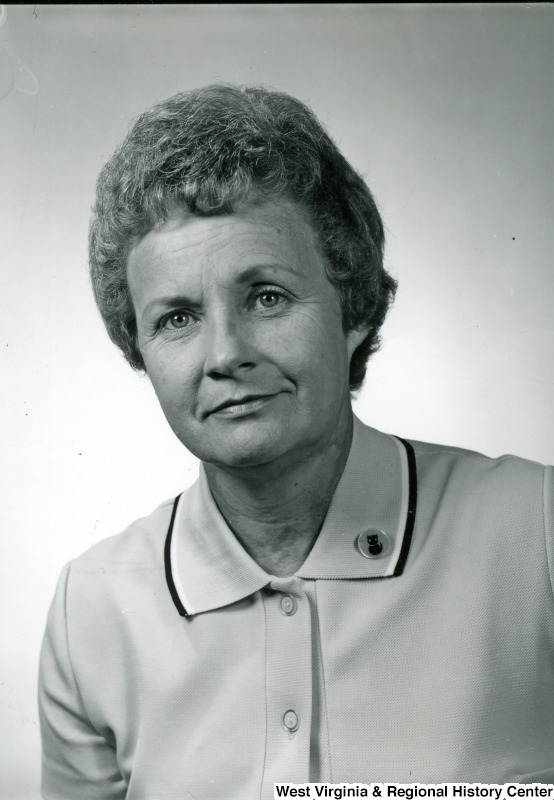 Kittie Blakemore was the first coach of the West Virginia University's women's basketball team. Hired in 1973 just after the passage of Title IX,  Blakemore compiled a 301-214 record over 19 seasons which included the 1989 Atlantic 10 tournament championship, the 1992 regular season A-10 titles, and NCAA berths in 1989 and 1992.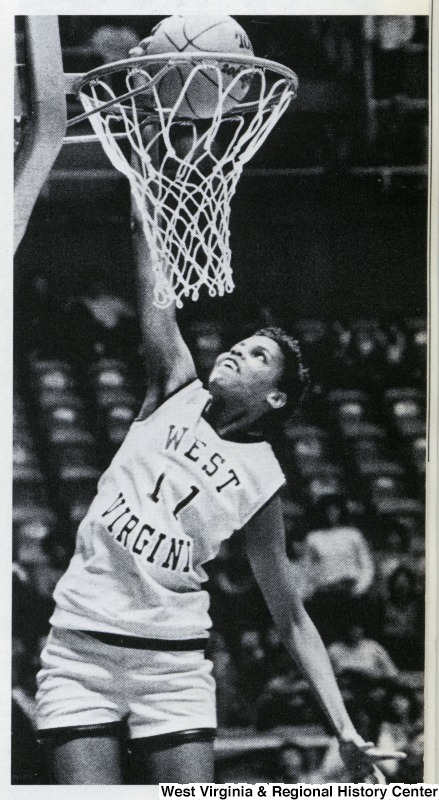 Georgann Wells will forever hold the honor of first female player to dunk in an official NCAA basketball game, against the University of Charleston. The game was played December 21, 1984 at the Randolph Armory in Elkins, WV. A center for the Mountaineers, Wells would go on to score 1,484 points, log 1,075 rebounds, and block 436 shots during her career at WVU. It would be a decade before another woman would replicate the feat during an NCAA game.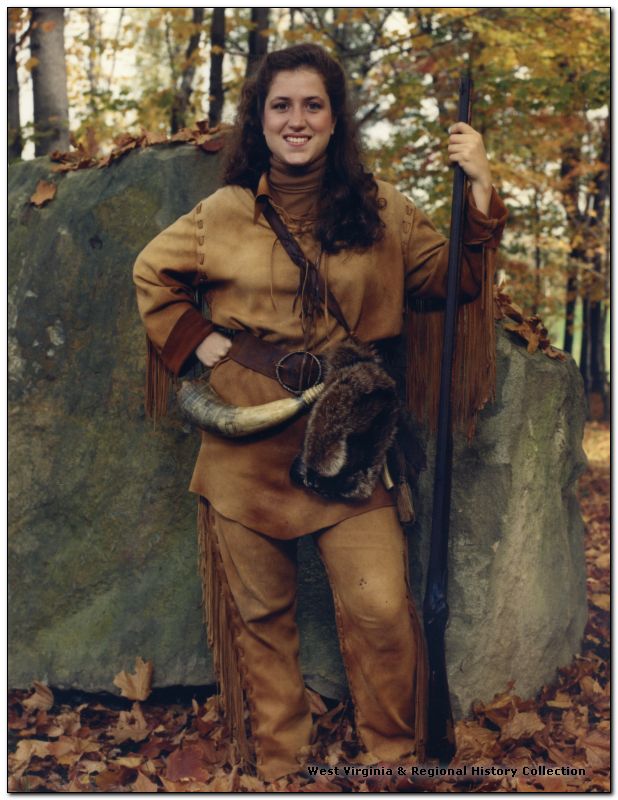 In 1990, Natalie Tennant became WVU's first woman Mountaineer Mascot.
The WVRHC holds many records that tell the story of women at WVU.  Some of the archive and manuscript collections include A&M 3376, Women's Centenary Records; A&M 5048, 5052, and 5131, Women's Studies Center Records; and A&M 5039, Judith Stitzel Papers.
Chanelle Pickens, Catherine Rakowski, Carroll Wilkinson, and Christy Venham contributed to this blog post.
3 Responses to 'Go First: Women at WVU'
Margaret Ann Faeth Says:
April 8th, 2018 at 10:19 am

I am doing some research for a writing project.
My maternal grandmother, Mabel Davis Molnar, received both her Bachelor's and Master's degrees from WVU. Her Master's degree was awarded in 1940. I am trying to find out when the earliest Master's degrees were conferred upon women graduates.
Is there a history of women at WVU that you might recommend?
Many thanks,
The Rev. Margaret Ann Faeth, Ph.D.

Jane Metters LaBarbara Says:
April 9th, 2018 at 8:35 am

We will check on this and let you know!

Jane Metters LaBarbara Says:
April 10th, 2018 at 12:08 pm

One of my reference colleagues has taken a look and believes that Winnifred South Knutti was the first woman to receive a Master's degree from WVU. She graduated from WVU in 1897 and was the first woman to enter the graduate program here. She graduated with her master's in 1898. A book that has some additional information about women at WVU is WVU Women, the First Century by the WVU Women's Centenary Project, 1989. Let us know if there is anything else we can help you with as you work through your writing project!
Leave a Reply