Posted by Jane Metters LaBarbara.
June 27th, 2016
Blog post by Michael Ridderbusch, Associate Curator, WVRHC.
Before Wikipedia, encyclopedias were the go-to resource for convenient access to information, as David Werth points out in a 2013 National Public Radio piece regarding the 300th anniversary of Denis Diderot's birth.  Why Diderot?  Because he was responsible for creating one of the world's great encyclopedias.  Titled Encyclopedia, or a Systematic Dictionary of the Sciences, Arts, and Crafts, this magnum opus took over 20 years (ca. 1751-1772) to complete, involved over 140 contributors, and resulted in 21 volumes of text comprising over 70,000 articles.  Of the several thousand sets of volumes that were sold, one has found a home in the Rare Books collection at West Virginia University Libraries.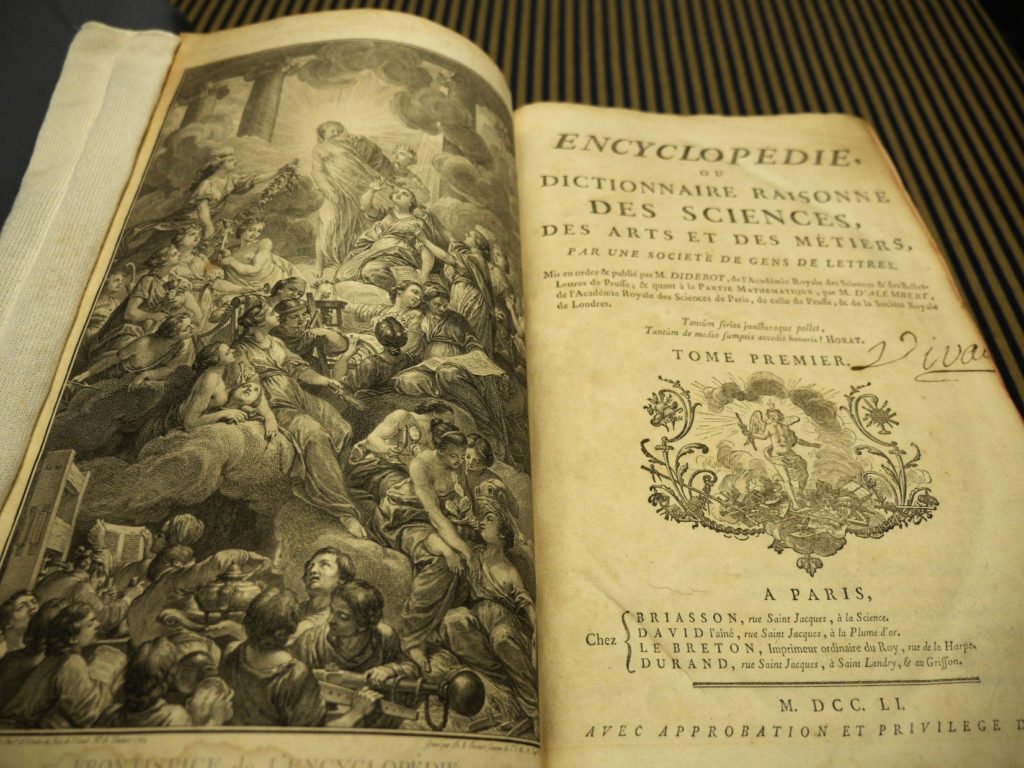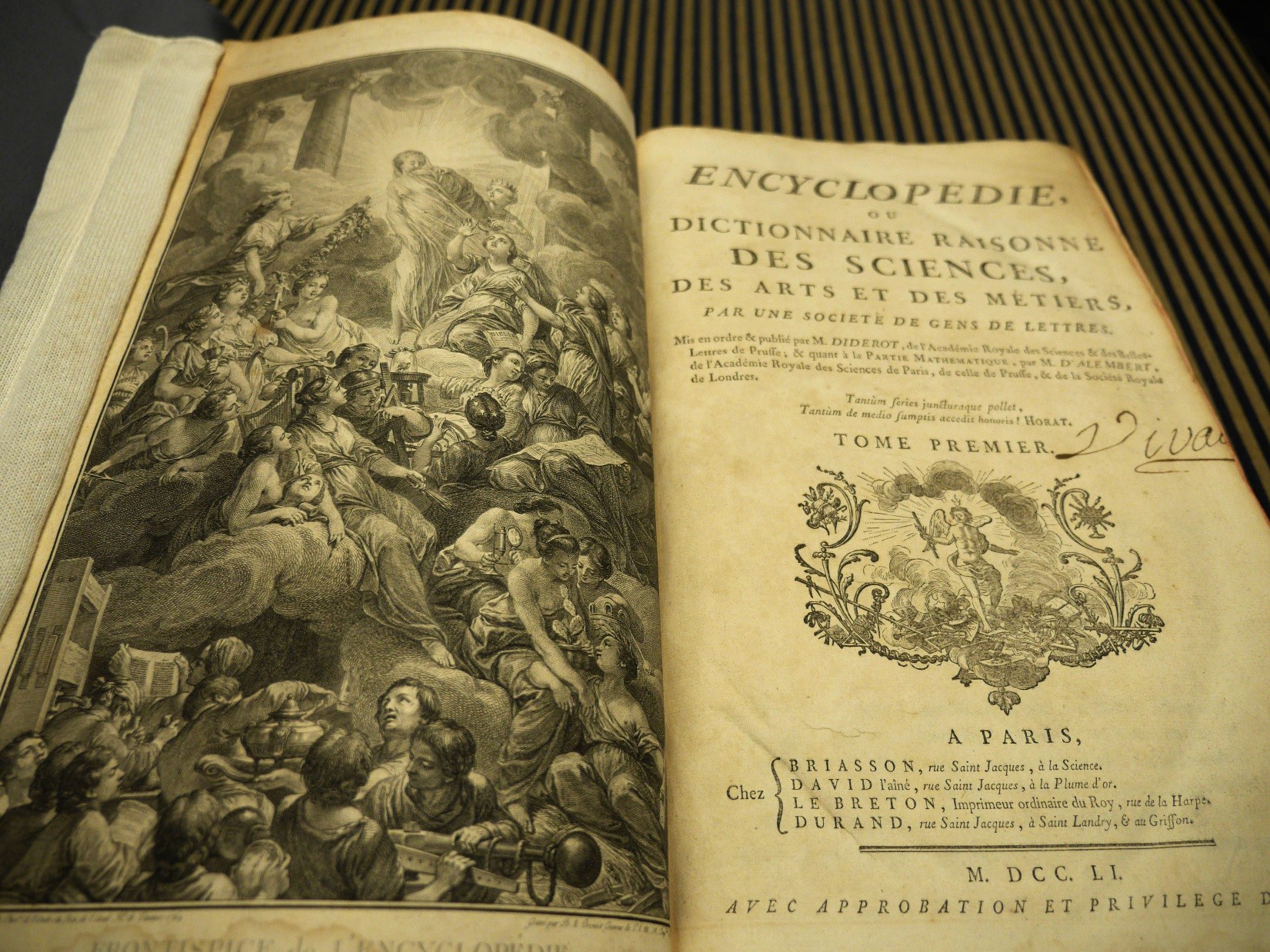 First Volume ("Tome Premier") of the Diderot Encyclopedia, 1751
(from collection of WVU Libraries)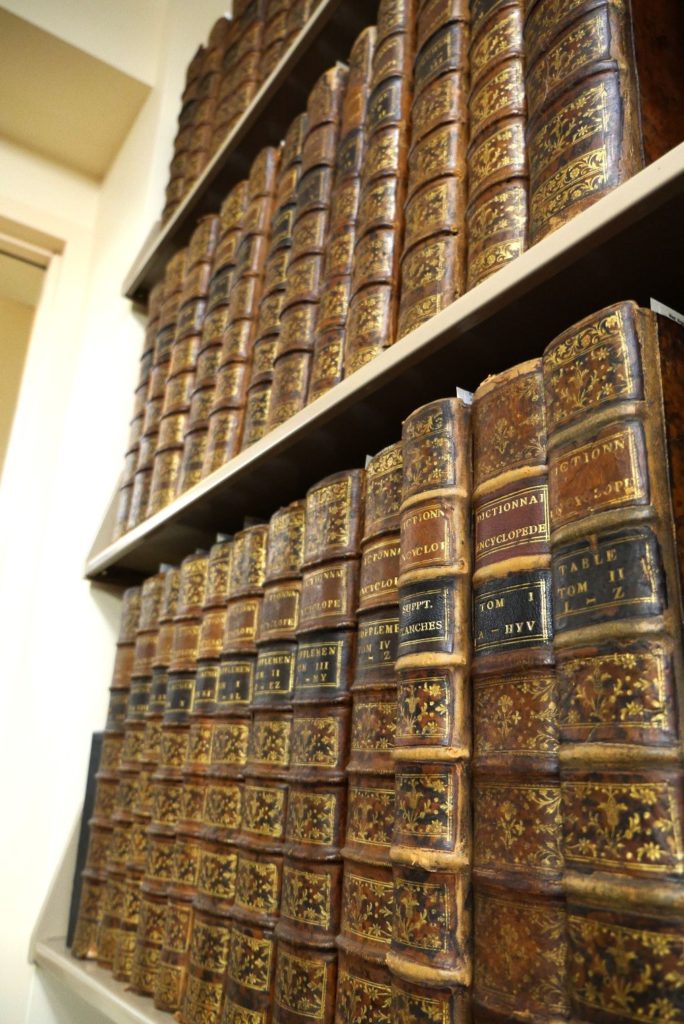 The Complete Set of Volumes to the Encyclopedia
(from collection of WVU Libraries)
The Encyclopedia not only provided information on science and the arts, it also included extensive coverage of technical information related to the mechanical arts, including the tools and methods of agriculture, baking, gardening, glass making, lutherie (construction and repair of string instruments), printing, and many other topics.
In addition to the 21 volumes of text, there are an additional 11 volumes of approximately 2900 plates, many of which document the technology of 18th century mechanical arts: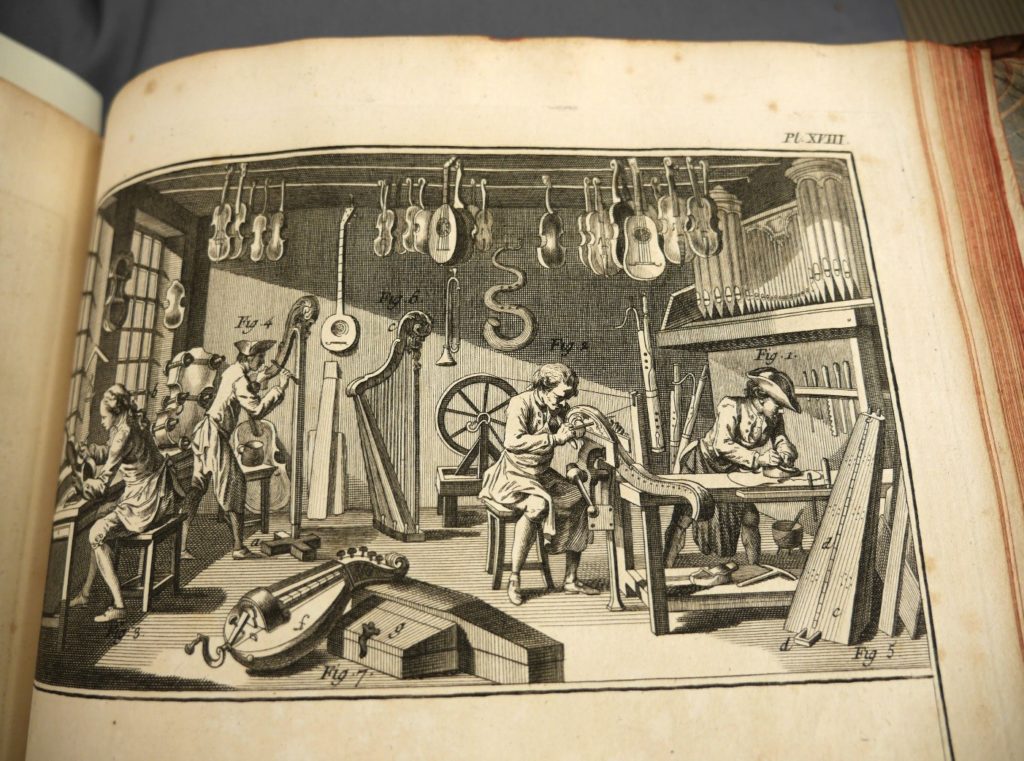 Plate of Lutherie Shop in the Encyclopedia
(from collection of WVU Libraries)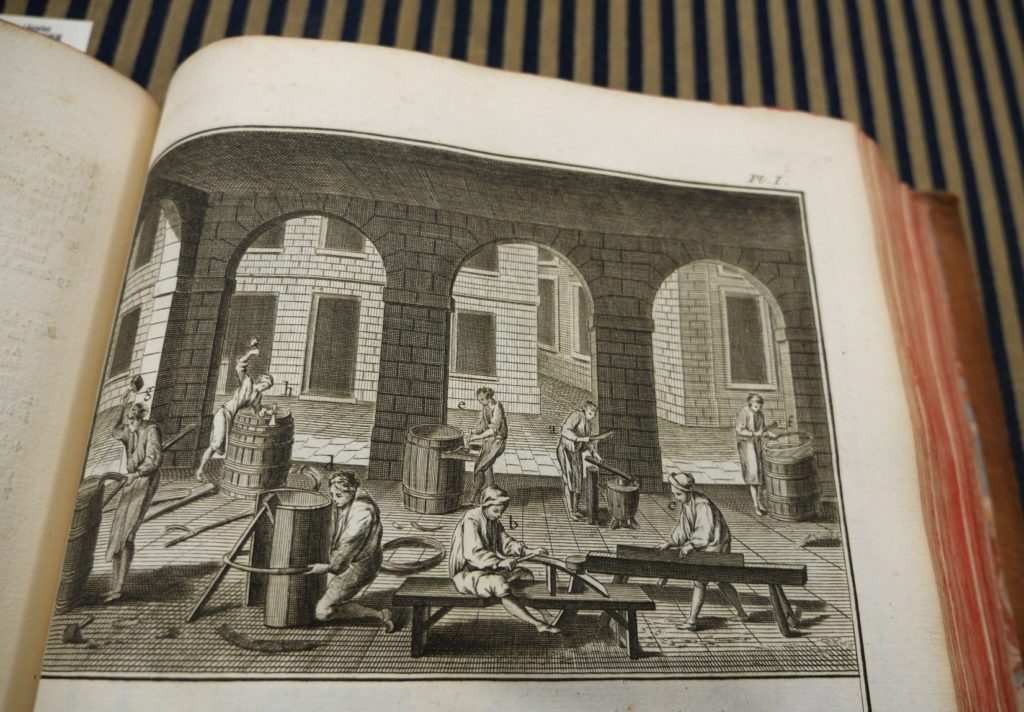 Plate of a Cooperage in the Encyclopedia
(from collection of WVU Libraries)
The Encyclopedia was a great success, sold well, and made the publishers rich.  Over 20,000 were printed, making it, according to Werth, "among the most widely distributed and influential books of the era."  The "era" in question can be understood as the "Enlightenment," a philosophical movement that dominated 18th century Europe, and of which Diderot is considered a leading figure.
Those wishing to see the original Encyclopedia need only schedule an appointment with the Rare Book Librarian, Stewart Plein, via email at Stewart.Plein@mail.wvu.edu or via phone at 304-293-0345.
Alternatively, those wishing to explore the Encyclopedia can easily access the text and plates at a site hosted by the University of Michigan Libraries: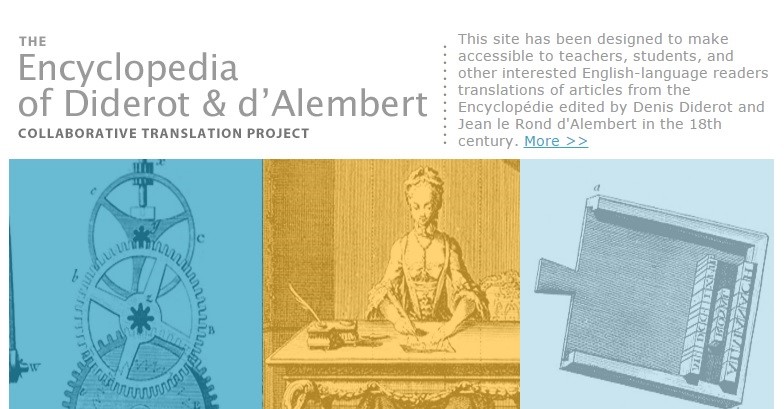 Graphic for Encyclopedia Collaborative Translation Project Site.
—
Sources:
National Public Radio
At 300, Encyclopedia Pioneer May Yet Get A Hero's Burial
University Michigan Libraries
The Encyclopedia of Diderot and d'Alembert
Wikipedia
Denis Diderot
Enlightenment
Leave a Reply