Posted by Jane Metters LaBarbara.
August 3rd, 2016
Blog post by Lori Hostuttler, Assistant Director & Digital Projects and Outreach Archivist, WVRHC.
These days most folks who visit Morgantown after being away for a while can't help but comment on the tremendous growth of the University and the town.  Fifty years ago, in the mid-1960s, Morgantown was also experiencing a growth spurt.  Expansion of the Medical and Evansdale campuses prompted the need for additional roads and enabled new commercial areas to develop.
The new University Hospital and Medical Center were both operational by 1960.  Construction of the Engineering and Agricultural Sciences buildings was completed just a few years later.  The first two Towers dormitories opened in 1965.  The area needed a new route to connect it all together.   The following photographs show the development of Patteson Drive from 1959 to 1966.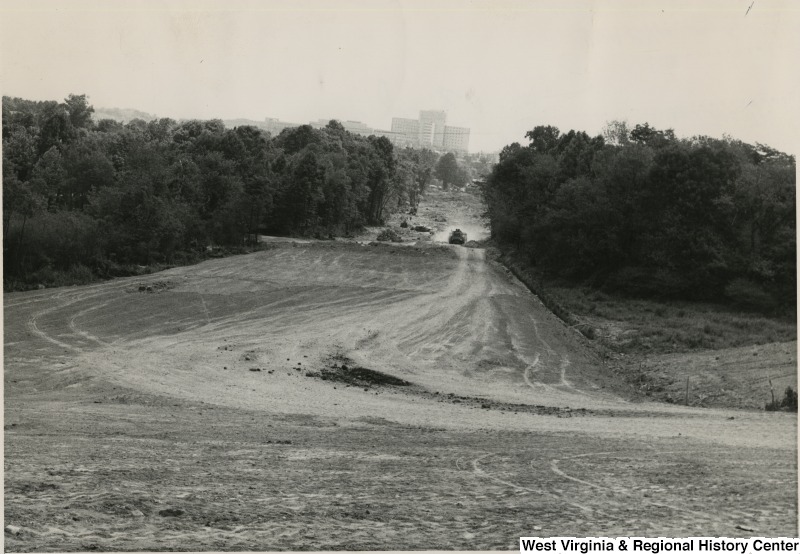 In 1959, crews cleared trees and excavated the new access road to the Medical Center that would run between Monongahela Boulevard and University Avenue.  Completed in September 1960, the road was named Patteson Drive for West Virginia Governor Okey L. Patteson who had been instrumental in securing the new Med Center.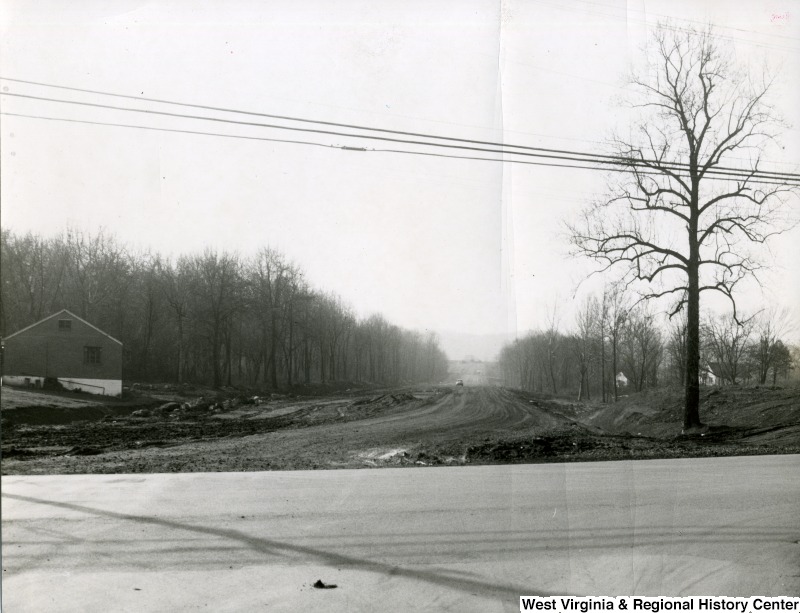 This view shows Patteson Drive looking west from the intersection of University Avenue towards Monongahela Boulevard in 1959.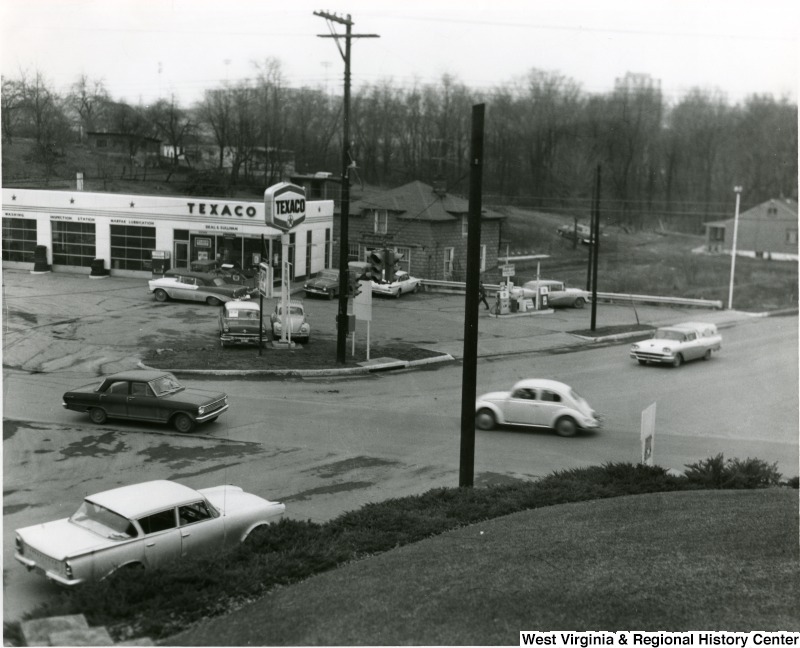 The intersection of Patteson Drive and University Avenue circa 1963.  A Hot Spot establishment and Pronto Copying Services now occupies the corner where the Texaco station once stood.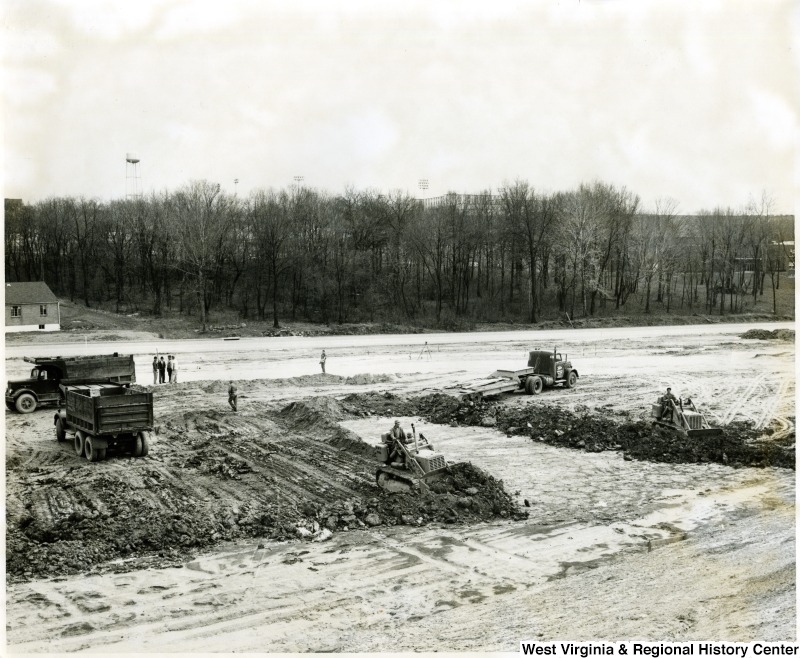 Land being cleared on the north side of Patteson Drive near the intersection with University Avenue for a new shopping center, circa 1963.  That plaza is now home to the Boston Beanery, Rite Aid, Pizza Hut, Volcano and UPS among other businesses.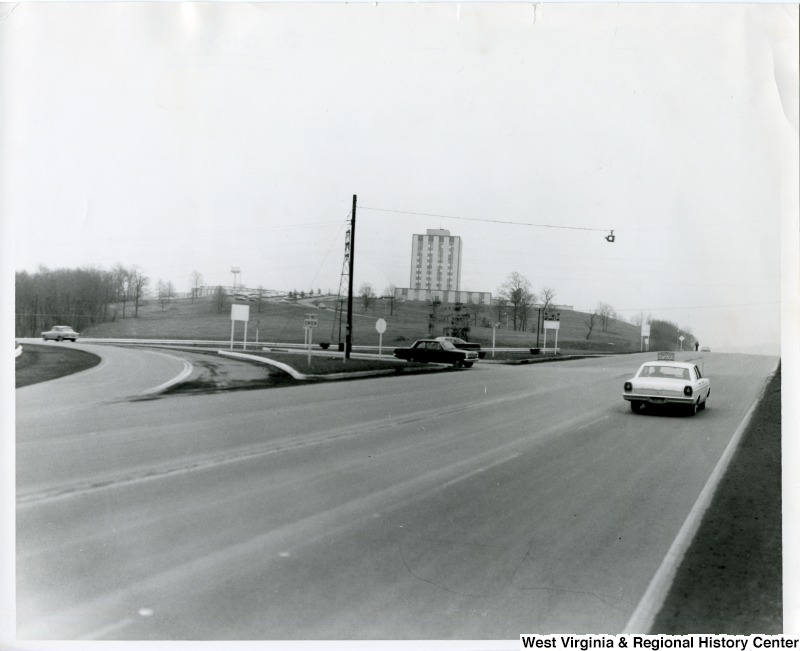 This view shows the completed intersection of Patteson Drive and Monongahela Boulevard before the construction of the Creative Arts Center, circa 1963.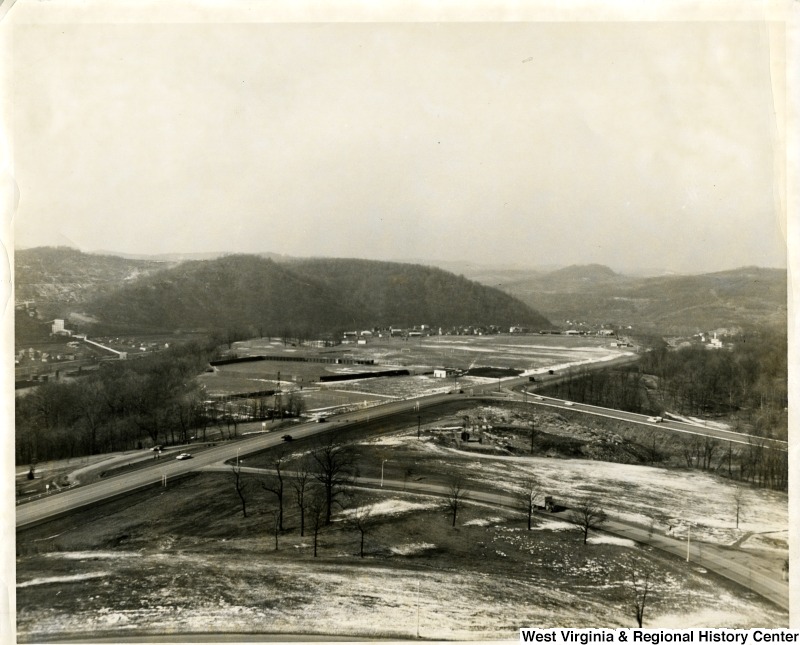 A view of the Patteson Drive and Monongahela Boulevard intersection looking down from the area of the Engineering Sciences building in 1966.  A baseball diamond was located on the current site of the Coliseum.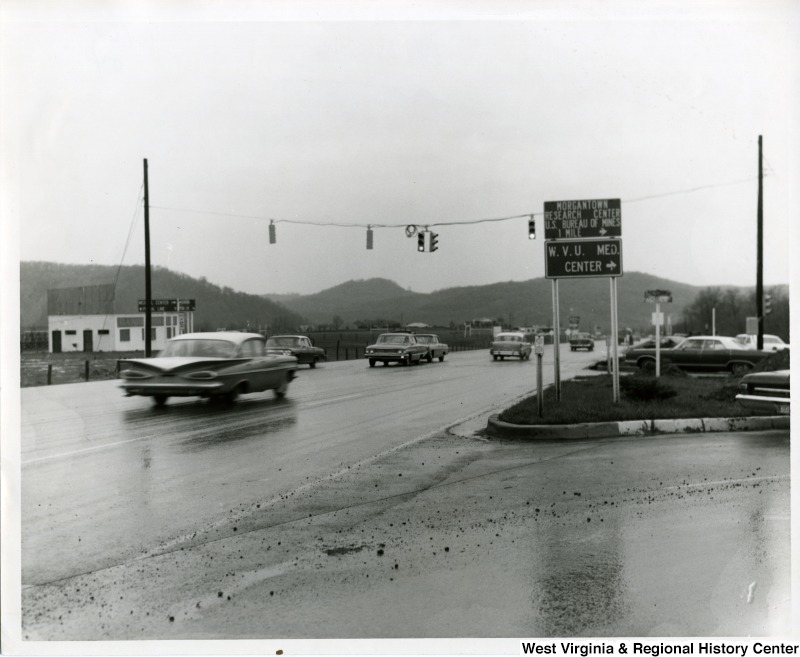 Another view of the Patteson Drive and Mon Boulevard intersection in 1966 looking north towards the Coliseum site.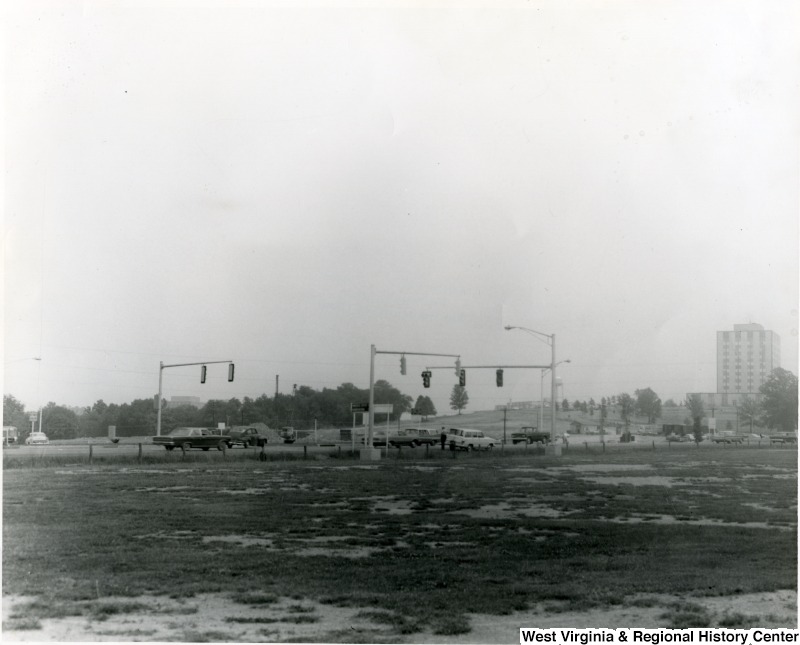 The same intersection again in 1966.  In this image, new traffic signals have been installed.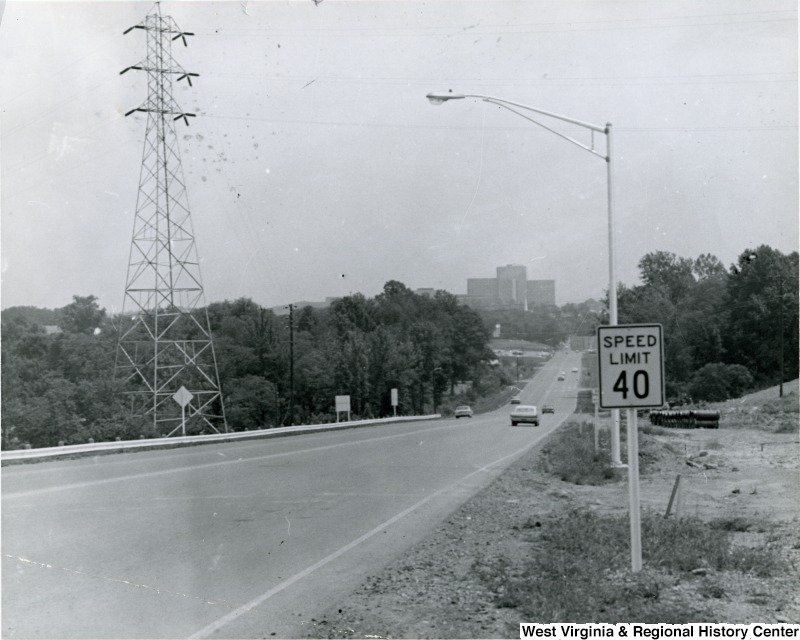 Looking down a completed Patteson Drive towards the Medical Center in 1966.
To see many more historic photographs of Morgantown and other cities across West Virginia, check out West Virginia History OnView, the Center's online photographs database.
Leave a Reply