Posted by Jane Metters LaBarbara.
August 29th, 2016
Blog post by Lori Hostuttler, Assistant Director, WVRHC.
West Virginia's scenic grandeur
Is a boon to every eye;
For her mountains, tall commanding
Shoulder out the very sky.
Peaceful vales and virgin forests
Rolling hills and canyons grand;
Nature's wealth and beauty garnered
In my lovely, native land.
The chorus of the song "West Virginia" by T. J. Honaker and Harry Jay sings the praises of the natural beauty of the Mountain State.  The score for this ode to West Virginia is part of the WVRHC's Sheet Music collection, A&M 723.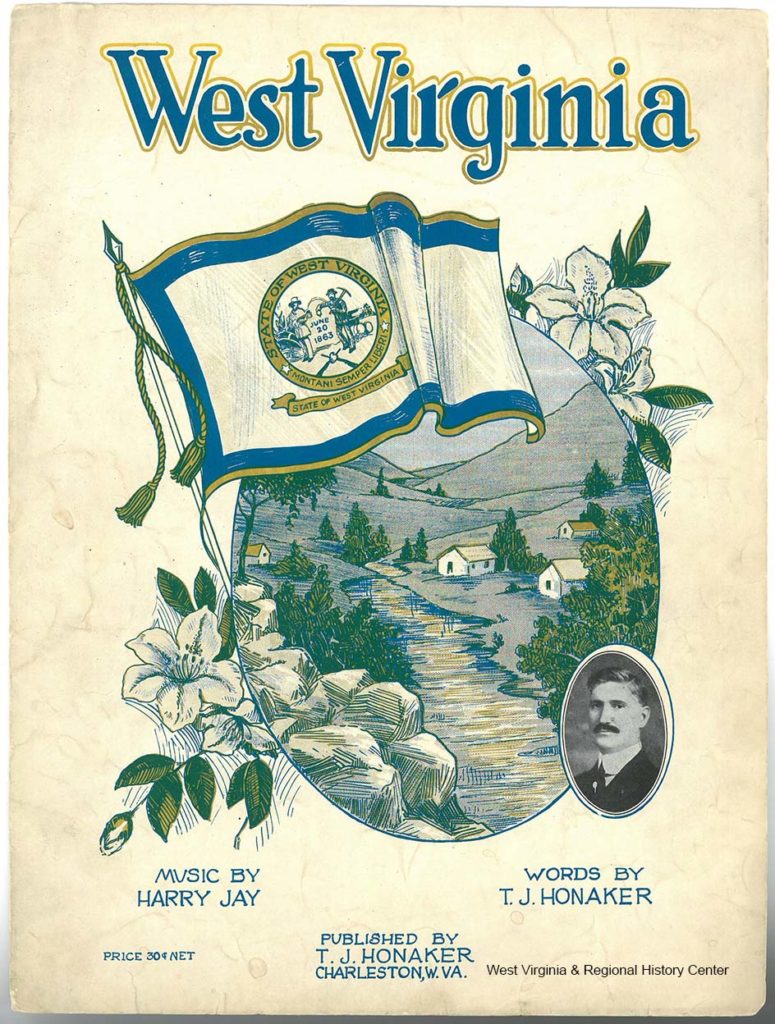 The sheet music has nicely illustrated cover, featuring a photograph of its lyricist, Thomas Jesse "T.J." Honaker.  Honaker hailed from Beckley and was an attorney.  In 1925, when this song was published, Honaker was serving as Clerk of the West Virginia Board of Public Works.  He died in Charleston, West Virginia, in 1942.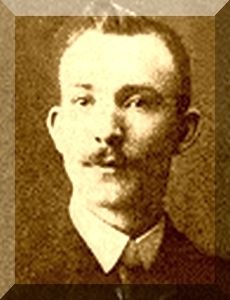 Harry Jay, a pseudonym of composer Harry J. Lincoln (pictured above), is credited for the music.  Lincoln (1878-1937) worked out of Williamsport then Philadelphia, Pennsylvania.  He is credited for being an active, although average, composer of marches and rags.  By the 1920s, he ran a composition for hire business.  Patrons sent him poems and lyrics and he wrote music for them for a fee.  Such was the case with Honaker's "West Virginia."
Honaker was also affiliated with the printer of this piece, the Zimmerman Company of Cincinnati. More information on the life and career of Harry Lincoln, aka Harry Jay, is available online in an extensive article.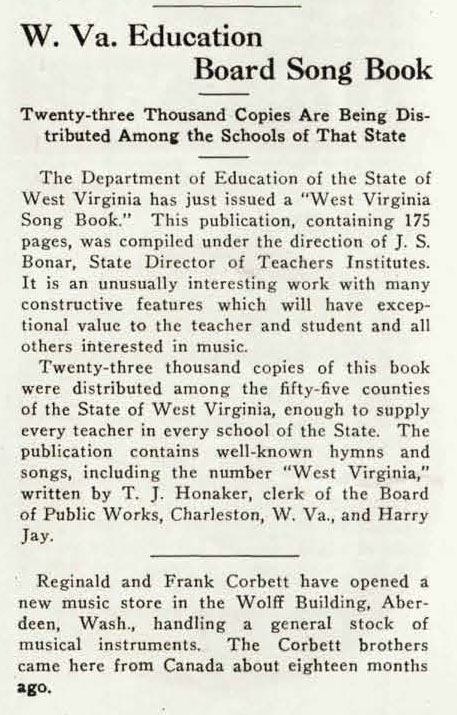 Honaker and Jay's West Virginia appeared in a song book distributed to West Virginia teachers in 1926, as noted in this brief article in the Music Trade Review on September 18 of that year.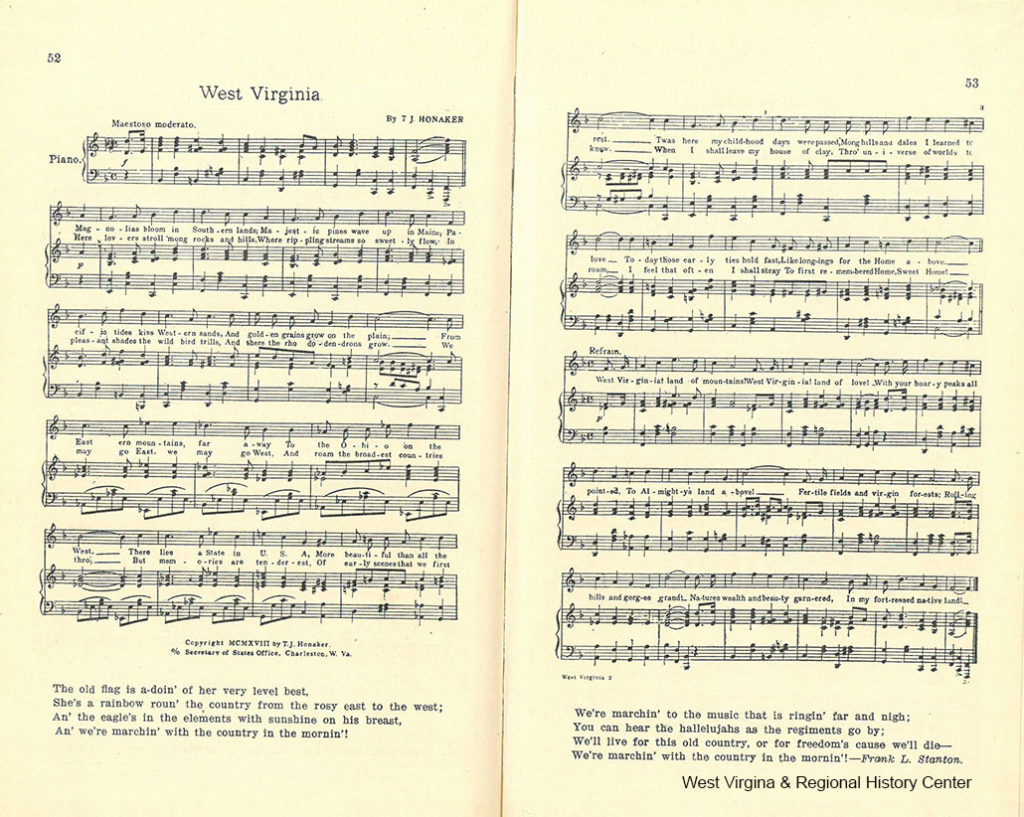 Honaker published an earlier version of the song in 1918 in the Department of Schools Song Book as well (see above).  This version of the song featured a different melody and refrain.
The Buckwheat Festival Choir will perform Honaker and Jay's version of the song during a concert at the Buckwheat Festival in Kingwood on Saturday, October, 1, 2016 after the parade. In addition to A&M 723, scores and songbooks can be found throughout the Center's manuscript holdings.
Note:  Many thanks to our Public History Graduate Assistant, Kara Gordon, for tracking down the information on composer Harry Jay.
Leave a Reply