Posted by Jane Metters LaBarbara.
December 20th, 2016
Blog post by Michael Ridderbusch, Associate Curator, WVRHC.
The West Virginia and Regional History Center recently acquired the papers of Preston County school teacher Pearl Cuppett (catalog number A&M 4196).  As a record of her activity in the schools of Pine Run (1915-1916), Victory (1916-1917), and Mountain View (1917-1918), they provide a snapshot of rural West Virginia school life.  The following will sample some of the material in this collection.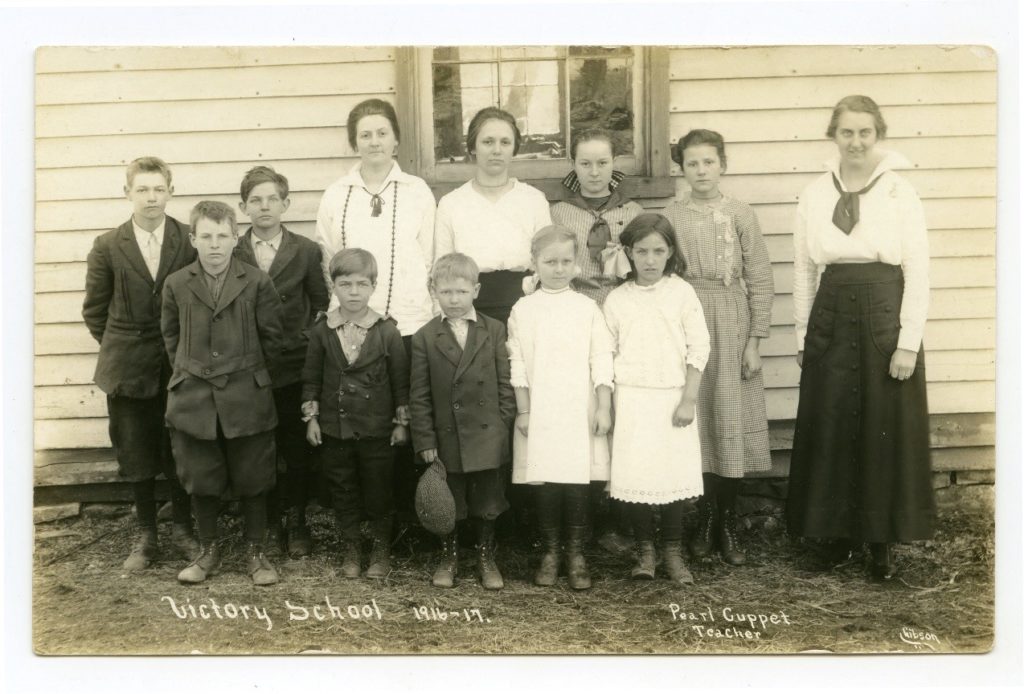 Teacher Pearl Cuppett with her students, 1917.
The collection includes photo portraits for each of the three years she taught.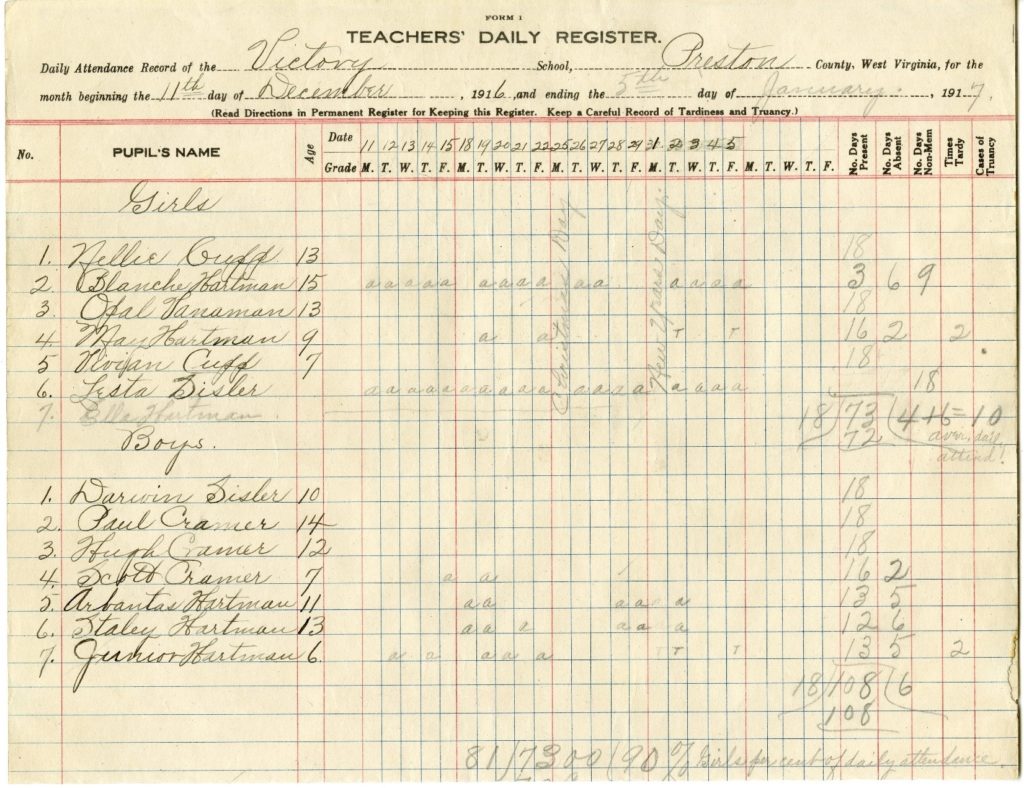 One of many daily registers kept by Pearl Cuppett, 1917.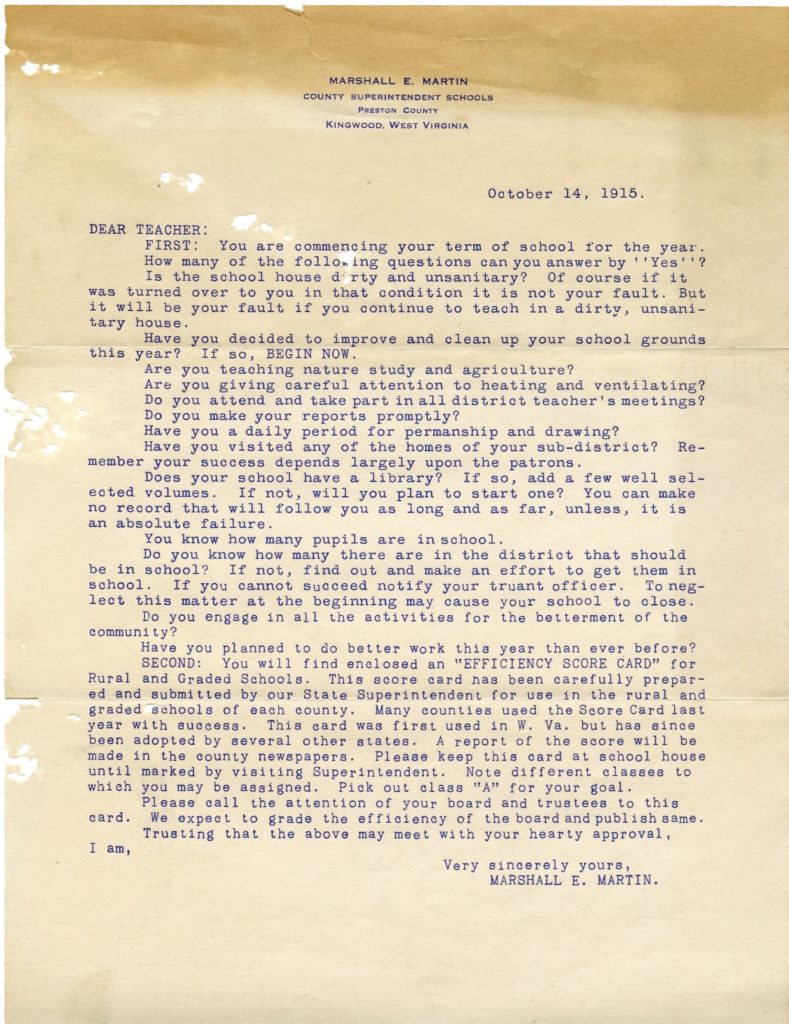 Superintendent's message to rural teachers in Preston County, 1915.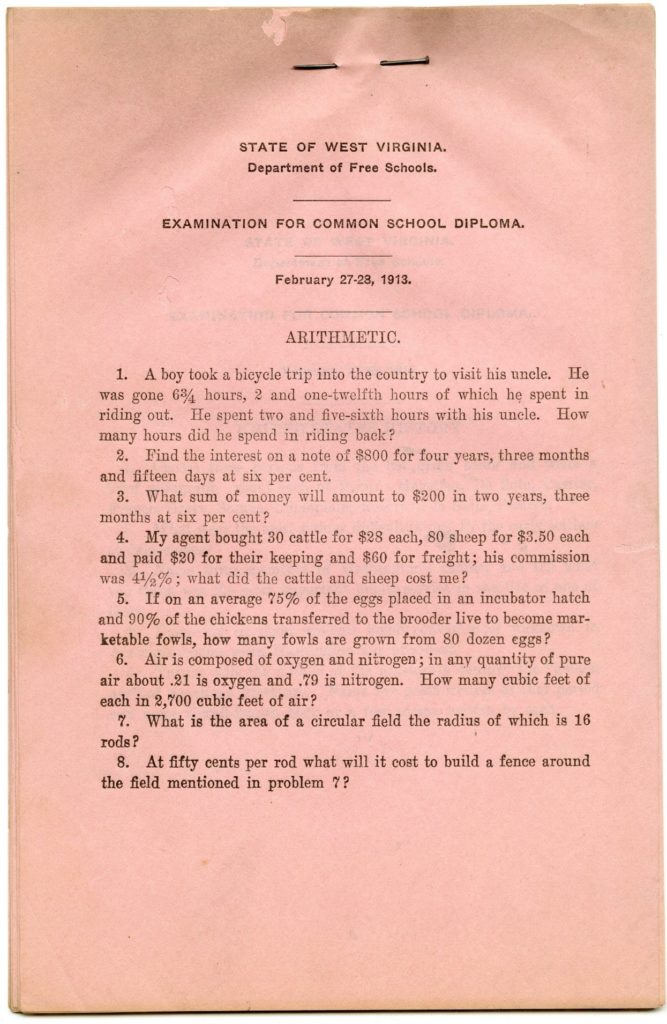 Arithmetic examination, West Virginia public schools, 1913.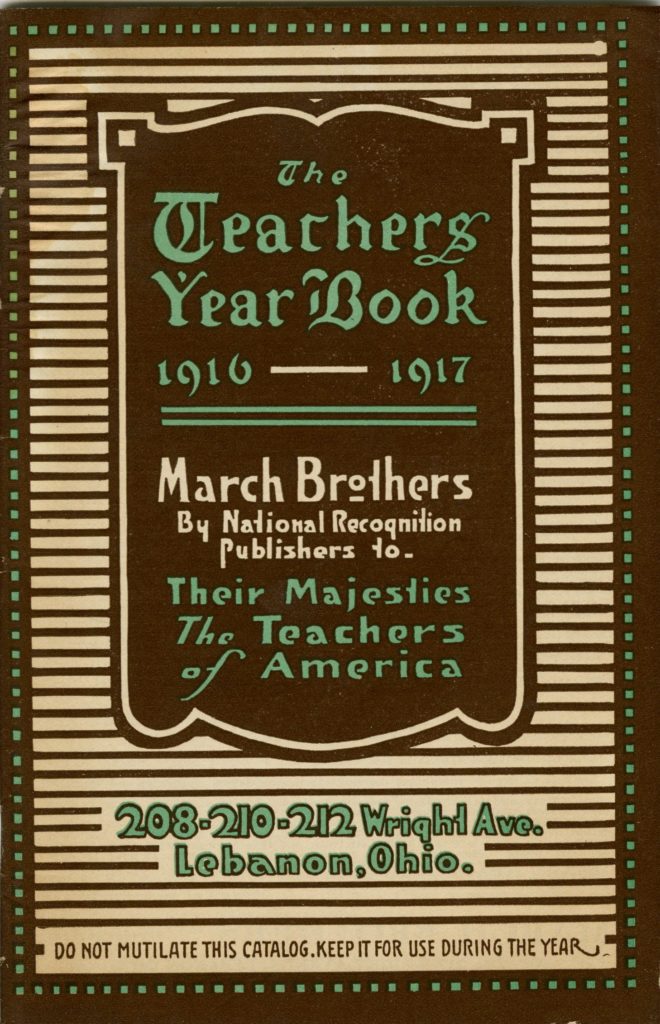 Supply catalog for "their majesties, the teachers of America," 1916-1917.
The following two images are of pages from this supply catalog.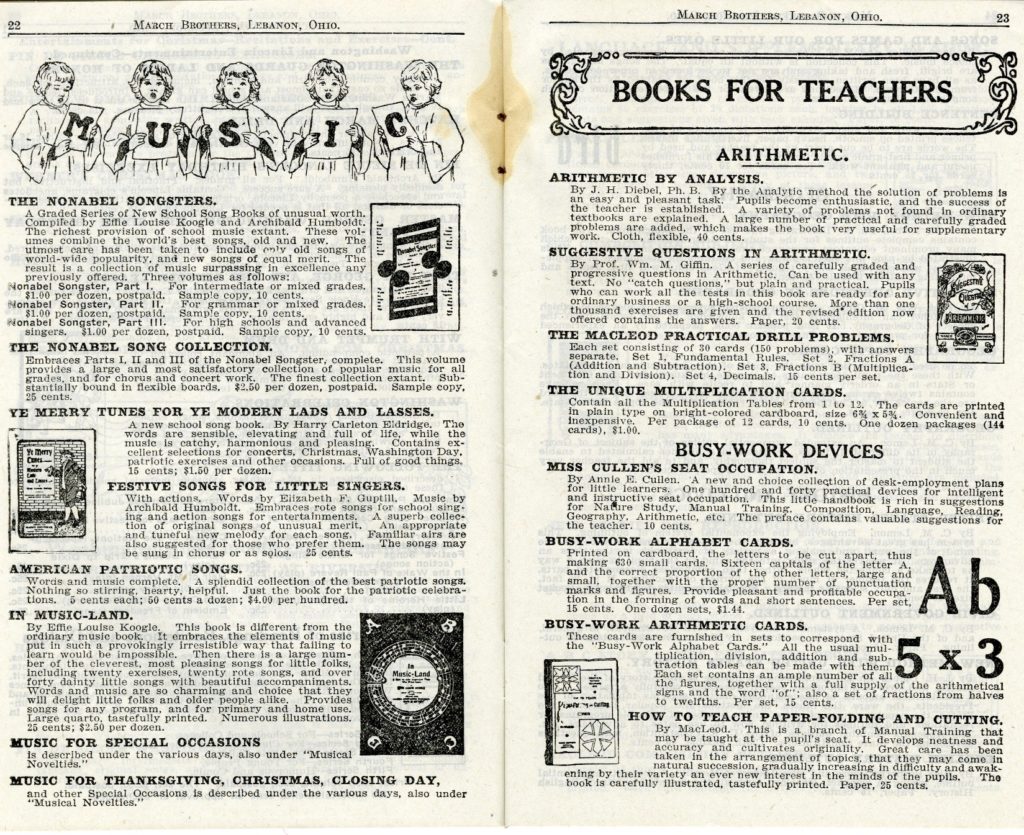 Pages 22 and 23 from the March Brothers supply catalog, 1916-1917.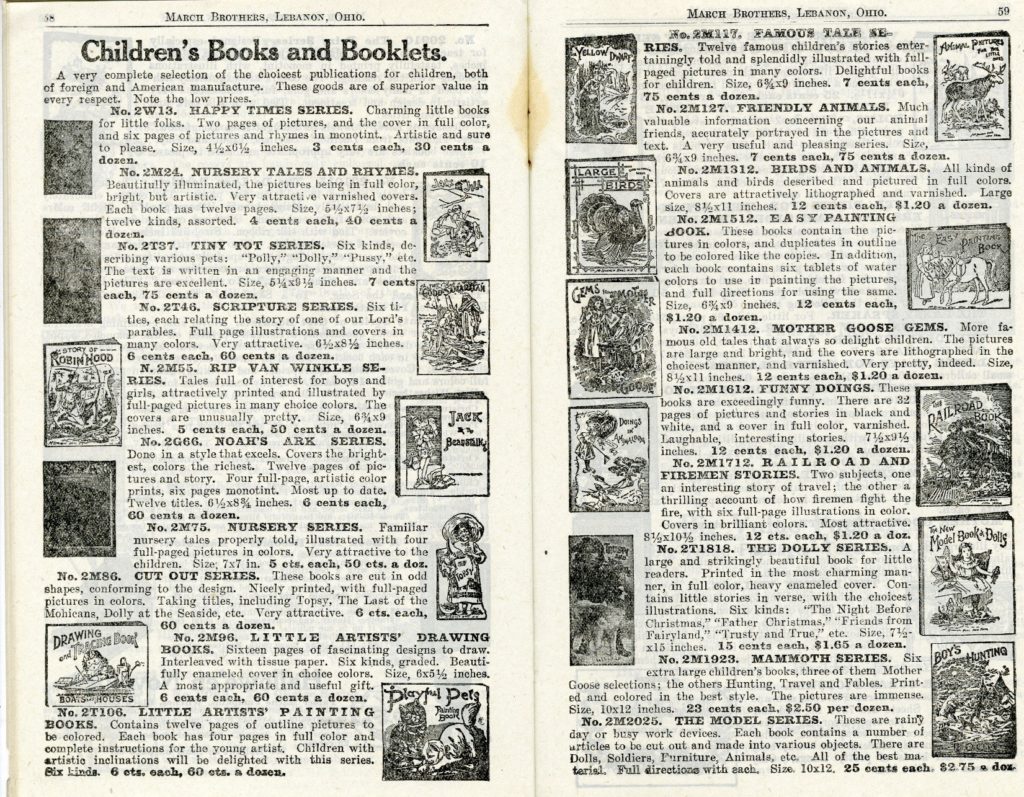 Pages 58 and 59 from the March Brothers supply catalog, 1916-1917.
We are pleased to add this collection to the holdings of the History Center, and thus further enhance our documentation of the history of education in West Virginia.
Leave a Reply