Posted by Jane Metters LaBarbara.
January 31st, 2017
Blog post by Lori Hostuttler, Assistant Director, WVRHC.
With the arrival of winter weather, many are heading to the slopes to enjoy one of West Virginia's most popular outdoor activities – skiing. The ski industry is a major part of the state's economy that contributes over $250 million dollars annually and supplies more than 5000 jobs.
The first downhill ski area in West Virginia (also the first commercial ski area south of the Mason-Dixon line) came after members of the Washington Ski Club installed a rope tow on Weiss Knob in Canaan Valley, Tucker County in 1953.  This area is now part of the Canaan Valley State Park ski complex that opened in 1971. 
The ski industry continued to grow in the 1970s and 1980s.  Snowshoe Mountain Resort on Cheat Mountain in Pocahontas County was founded in 1974.  It is West Virginia's largest ski resort and is unusual in that most of the ski facilities are at the top of the mountain.  Winterplace in Raleigh County opened in 1983.  Timberline Four Seasons in Canaan Valley launched in 1987.  Oglebay Park in Wheeling maintains a ski area as well.
Cross country skiing is another winter pastime in West Virginia.  White Grass in Tucker County, Elk River Touring Center in Pocahontas County, and a number of West Virginia's state parks and forests provide miles of trails in scenic wilderness areas.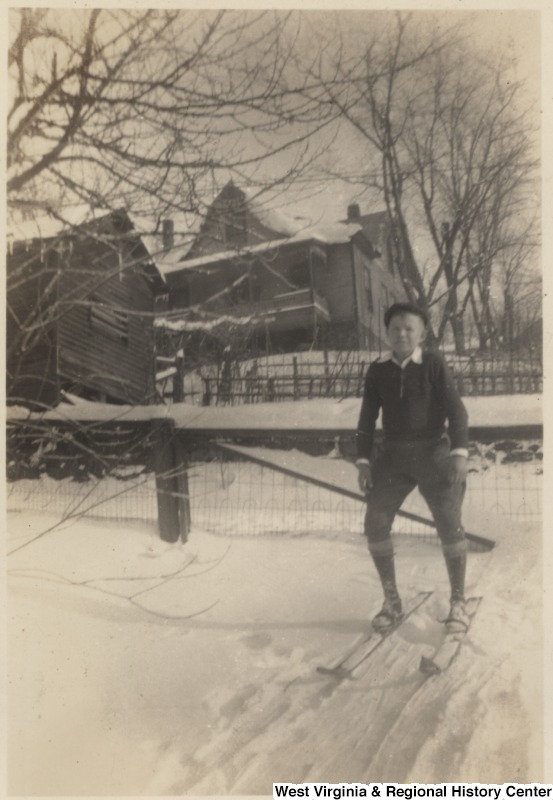 Boy skiing in Lewisburg, ca. 1935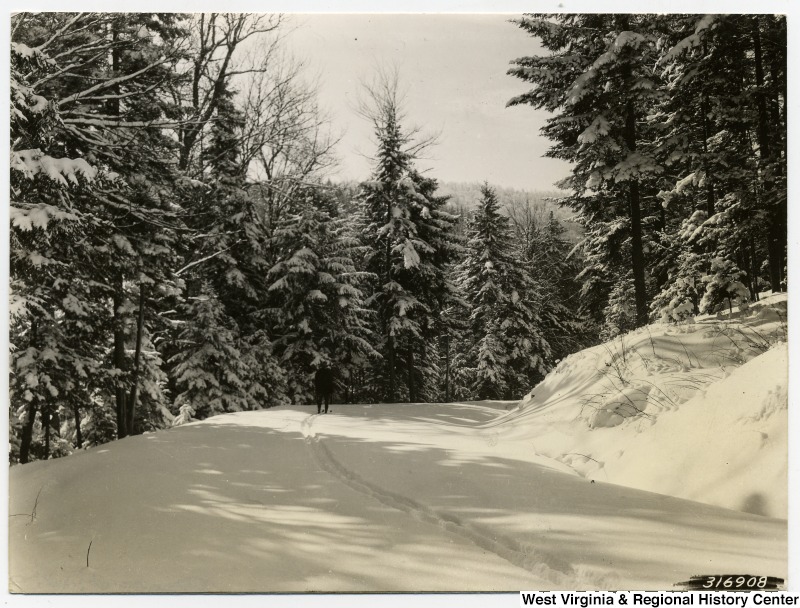 Cross Country skier on Cheat Mountain, ca. 1940.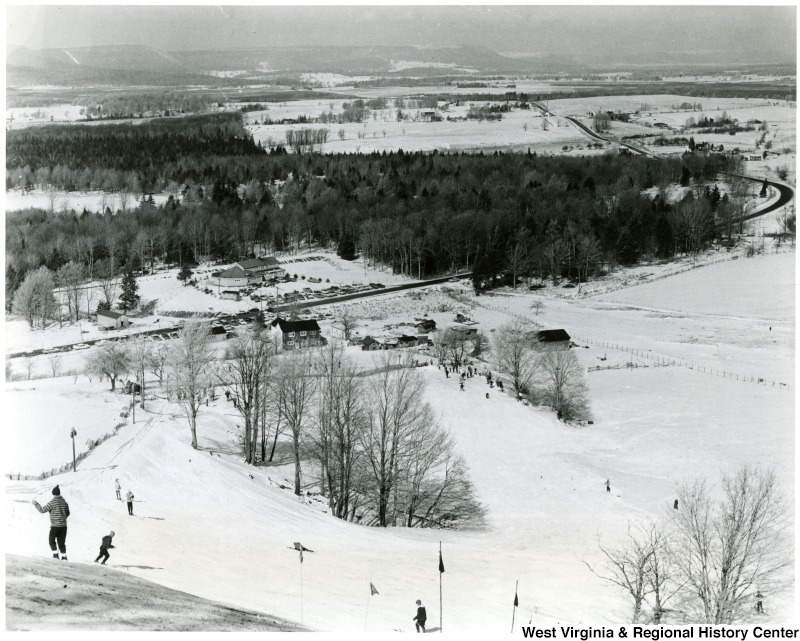 Skiers on Cabin Mountain, Canaan Valley, ca. 1963.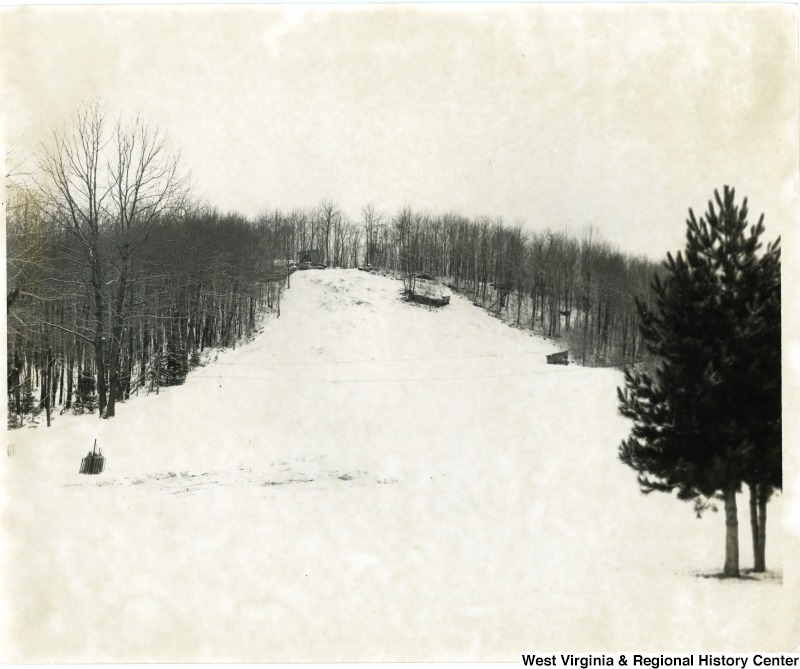 Chestnut Ridge Ski Run, Monongalia County, 1965.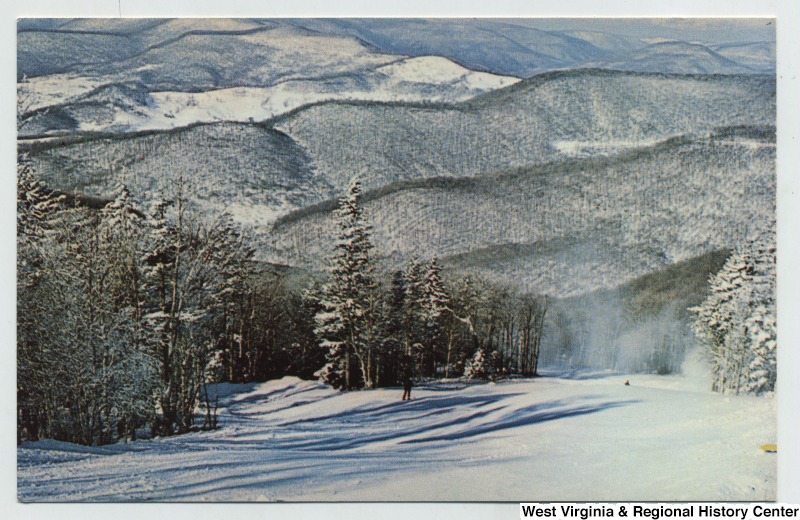 Cup Run at Snowshoe, undated.
Leave a Reply