Posted by Jane Metters LaBarbara.
June 26th, 2017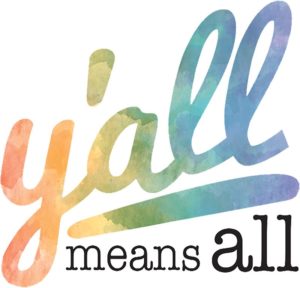 By J. Tyler Chadwell, MAIS
To celebrate LGBTQ+ pride month I wanted to share some incredible reads in LGBTQ+ literature and nonfiction that you can access locally at the West Virginia & Regional History Center at the WVU Downtown Library. LGBTQ+ literature in Appalachia can be viewed as more of a trickle than a flood in quantity. In fact, there are even today a limited number of publications and authors who write about our region and who are openly LGBTQ+ to the public. Progress has been slow to come but acceptance has come much more quickly. This is because regionalism (being from Appalachia or a specific place there) trumps sexual identity in terms of acceptance from a community. For example, the sentiment, "[h]e may be queer, but he's our queer" which can be found in West Virginia author Jeff's Man's newest novel, Country. This is a sentiment I have also found in my fieldwork as a folklorist working in Appalachia. To begin, I'd like to narrow the focus of this post to highlight those works that took place in West Virginia.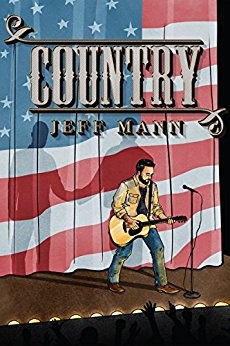 To see the trajectory of LGBTQ+ literature in Appalachia, we have to widen our focus and investigate instances of same-sex desire. For example, in Act of Darkness, by John Peal Bishop, a young African-American servant is rebuffed when he makes subtle sexual advances toward the main character. In this case, the character belongs to both a racial minority and a sexual minority which further stigmatizes him. What's worse is this character meets an untimely end possibly through violence from bullies.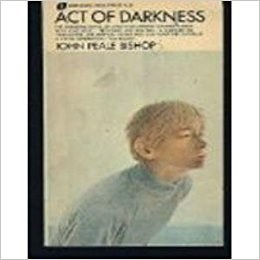 In a similar fashion, we have brief instances of same-sex desire in novels that take place in the recent past such as Denise Giardina's The Unquiet Earth, in which two men in a small West Virginia community live together and are known as a couple, but this fact is never discussed or used against them. You can read similar instances in Lee Smith's, Fair and Tender Ladies, in which the main character is kissed by her female teacher. This teacher encourages her to achieve a secondary education and follow her dreams.
Through the 1980s and early 1990s, there was an unspoken trend of tertiary characters in novels who were LGBTQ+ or knew someone who was. For example, in Davis Grubb's Ancient Lights, the protagonist's daughter is a lesbian. In Michael Chabon's The Mysteries of Pittsburgh, the story begins in Morgantown, West Virginia and the main character befriends a gay man during his adventure. In 1993, a West Virginia native Victor Depta published his novel Idol and Sanctuary. In the novel, a West Virginia boy who is questioning his sexuality runs off to the Navy in order to escape his rural surroundings.
At the turn of the 21st century, we began to see in West Virginia literature a significant leap from insinuation to main characters living a LGBTQ+ lifestyle. The most notable are works by West Virginia native Jeff Mann. He has written multiple novels, poems, autobiographies, and short stories about Appalachian LGBTQ+ characters. Some of his novels include: A History of Barbed Wire, Loving Mountains Loving Men, Fog: A Novel of Desire and Reprisal, Country, Cub, and Purgatory. All of his novels, and much of his non-fiction, explore the complex relationships between LGBTQ+ characters and their sense of place in Appalachia. His work is a celebration of pride in both place and sexuality.
A slightly more controversial set of novels are those written by Laura Albert under the pseudonym J.T. LeRoy. Albert received much criticism for perpetuating the existence of J.T. LeRoy as a real person. However, The Heart is Deceitful Above All Things and Sarah both contain chapters that take place in West Virginia. The character, Jeremiah, is a young neglected boy punished cruelly by religiously fanatic grandparents in rural West Virginia. Jeremiah struggles with both his sexual identity and his gender identity as he transverses a world of rural prejudices and mean streets while dealing with addiction, sexual abuse, and sex work.
This post would not be complete without mentioning some of the iconic works from Appalachia at large. The Appalachian experience is different depending on what area you are in and those experiences cannot be boiled down to simple stereotypes. Obviously, similar themes appear in these following examples that also appear in West Virginian LGBTQ+ literature. For instance, the well-known novel Bastard Out of Carolina by Dorothy Allison contains a powerful character in the lesbian aunt of the protagonist though she is not the central character of the story.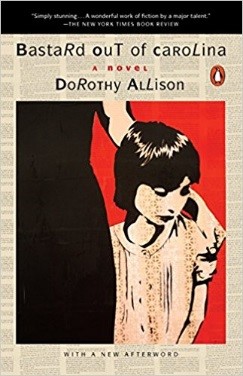 There are several novels you should check out in which the main characters are dealing with their sexual orientations in Appalachia: In Sharon Dennis' Orphea Proud, the main character, a lesbian, recounts growing up in Appalachia, which includes experimenting with other girls. Similarly, the main character in Lisa Alther's KinFlicks, is exploring her identity and sexuality in Hullsport, Tennessee during the 1950s and 60s. In Carcass of the Caterpillar, by E. Layne Kelly, a Tennessee man faces hardship in the face of coming out in a small town and feeling trapped there.
If you enjoy nonfiction and memoirs you should check out Fenton Johnson's Geography of the Heart: A Memoir, or Kirk Read's How I Learned to Snap: A Small-Town Coming-Out and Coming-of-Age Story.
Please check, out the LGBTQ+ section of the West Virginia & Regional History Center in the WVU Downtown Library for these titles and many more! This has been in no way an exhaustive list of LGBTQ+ Appalachian Literature. If you are looking for a larger resource list or have suggestions of works I should check out please email me at folklore1326@aol.com.
Resources and Sources:
All the photographs of book covers are courtesy of www.amazon.com. The image at the beginning is a photograph of a sticker which can be purchased on www.redbubble.com. The following is bibliography of the books above:
Allison, Dorothy. Bastard Out of Carolina. New York: Dutton, 1992.
Alther, Lisa. KinFlicks. New York: Knopf, 1976.
Bishop, John Peal. Act of Darkness. New York: Avon Books, 1967.
Chabon, Michael. The Mysteries of Pittsburgh. New York: W. Morrow, 1988.
Depta, Victor M. Idol and Sanctuary. Huntington: University Editions, 1993.
Giardina, Denise. The Unquiet Earth. New York: Norton, 1992.
Grubb, Davis. Ancient Lights. New York: Viking Press, 1982.
Johnson, Fenton. Geography of the Heart: A Memoir. New York: Scribner, 1997.
Kelly, E. Layne. Carcass of the Caterpillar. North Charleston: BookSurge, 2004.
LeRoy, J.T. (Laura Albert pseudonym) The Heart is Deceitful Above All Things. New Work: Bloomsbury, 2001.
Mann, Jeff.  A History of Barbed Wire. San Francisco: Suspect Thoughts Press, 2006.
—Loving Mountains, Loving Men. Athens: Ohio University Press, 2005.
—Cub. , Maple Shade: Lethe Press, 2014.
—Purgatory: A Novel of the Civil War. Los Gatos: Smashwords, 2012
—Fog: A Novel of Desire and Reprisal. Maple Shade, NJ: Bear Bones Books, 2011.
Read, Kirk. How I Learned to Snap: A Small-Town Coming-Out and Coming-of-Age Story.
Smith, Lee. Fair and Tender Ladies. New York: Putnam, 1988.
Skidmore, Hobert. The Years Are Even. New York: Random House, 1952.
Wyeth, Sharon Dennis. Orphea Proud. New York: Delacorte, 2006.
Leave a Reply