Posted by Jane Metters LaBarbara.
July 3rd, 2017
Blog post by Stewart Plein, Rare Book Librarian
One thing is common to all Independence Day celebrations: the American flag.  Cities and towns across the state of West Virginia have celebrated Independence Day with banners and flags of all sorts, sizes and styles.  Here's a look back at some high flying flag celebrations for the Fourth of July across the state and over the years.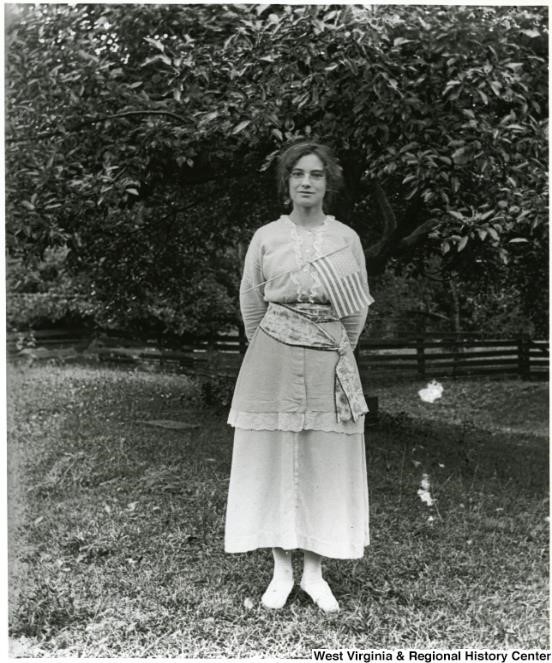 Young woman with a flag pinned to her dress, Helvetia, early twentieth century.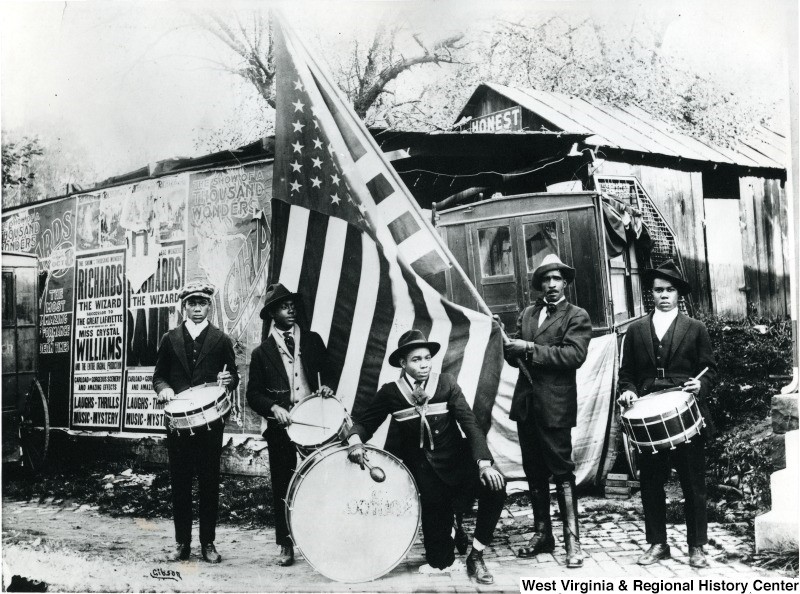 African American Drum Corp, 1915.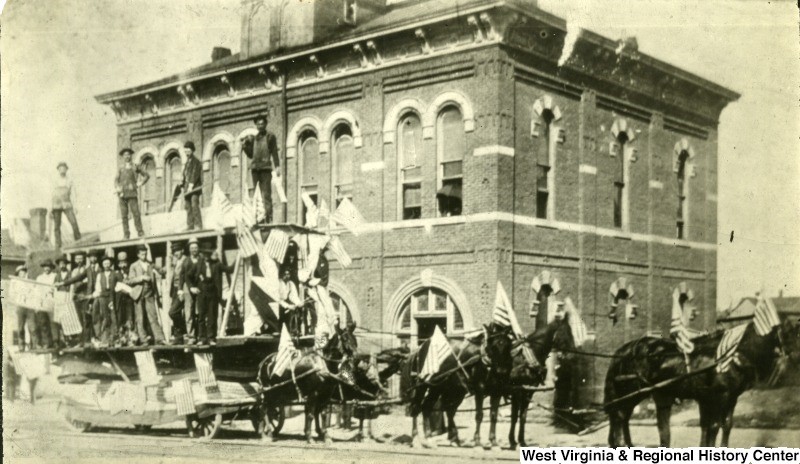 Huntington really knew how to celebrate.  Fourth of July Parade, 1882.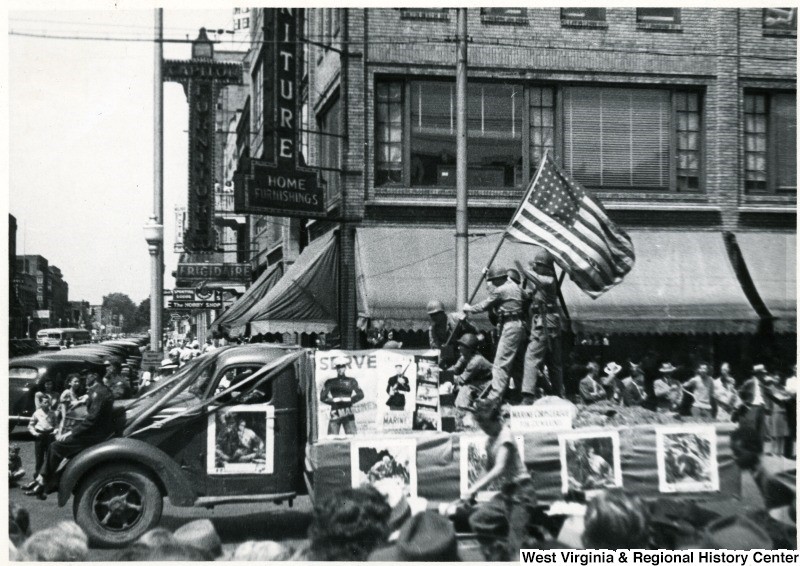 Huntington celebrated with this float reenacting the WWII flag raising at Iwo Jima, 1946.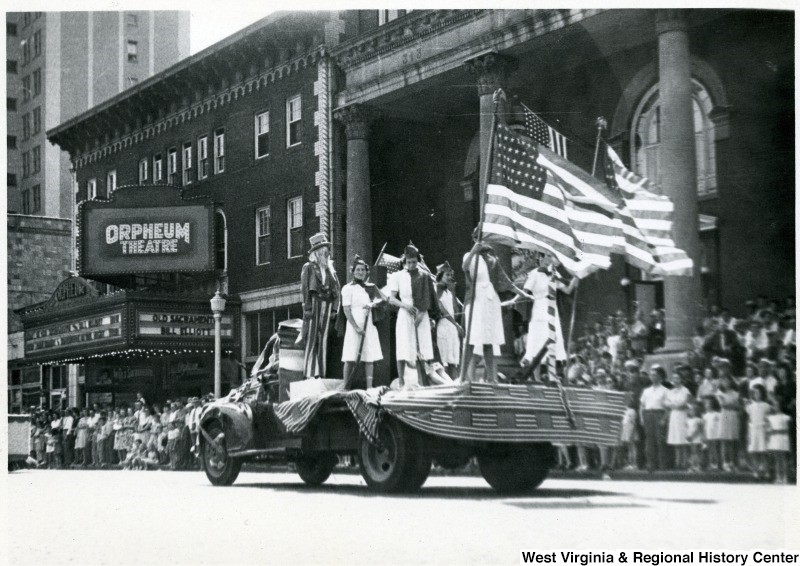 Uncle Sam joins the crowd on this Huntington Parade float, 1946.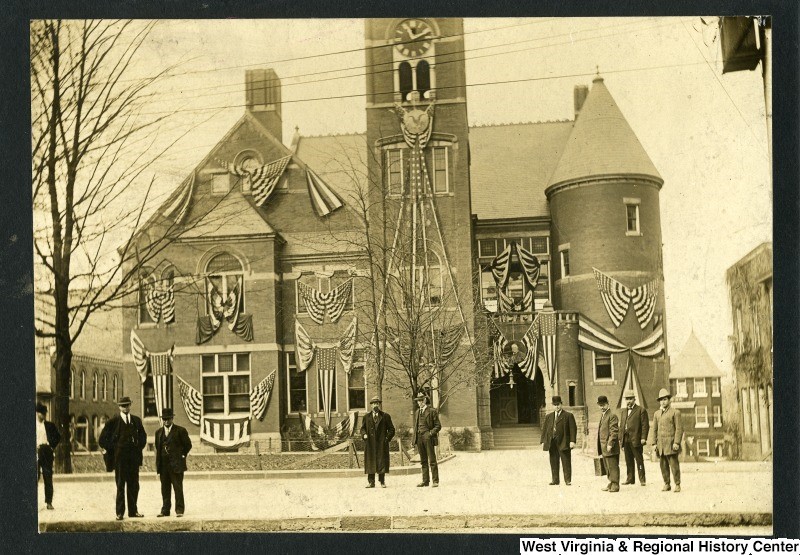 Our own Monongalia County Courthouse, draped in flags from the clock tower to the street.
Morgantown, approximately early twentieth century.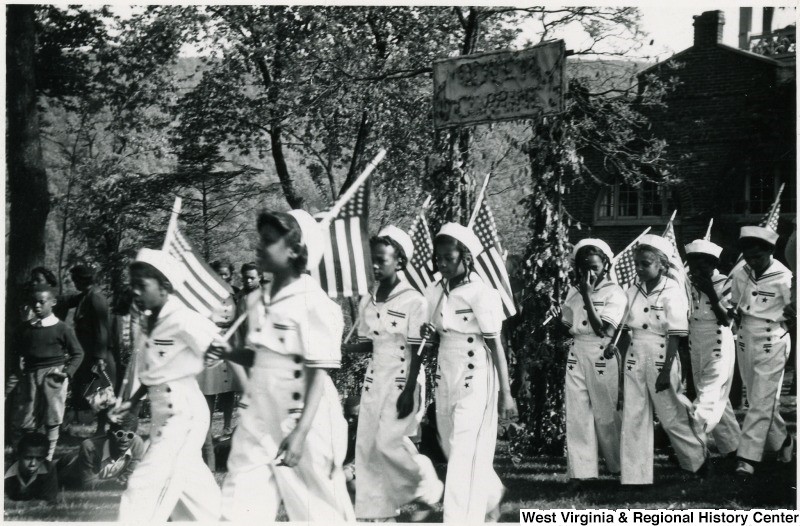 Students of Storer College marching in military garb, Harper's Ferry.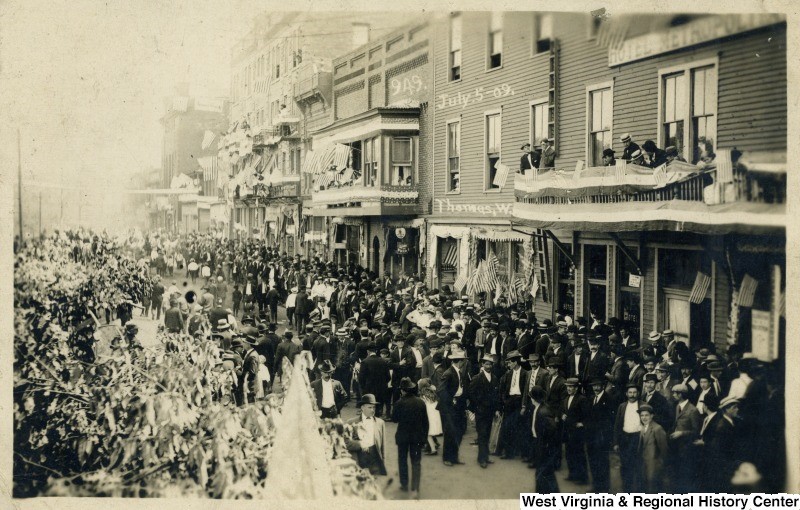 If you've ever been to Thomas, you may be surprised like me to see so many people in such a small downtown to celebrate the Fourth of July!  1909.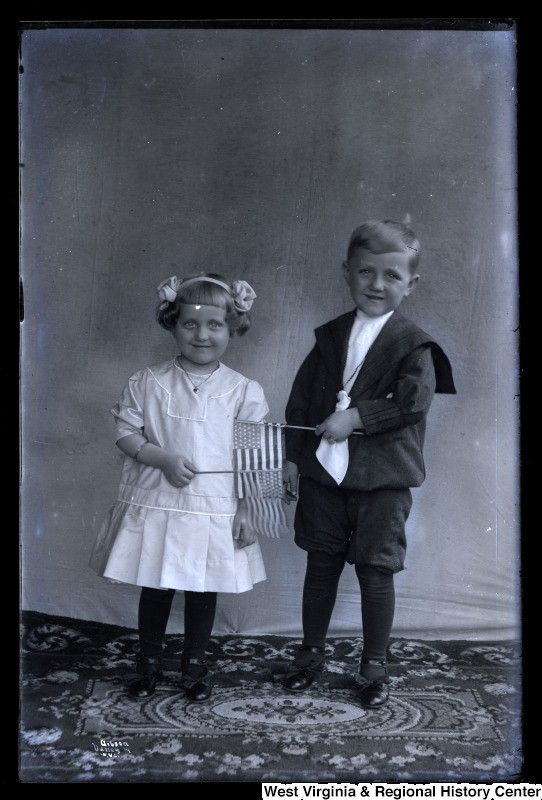 Flag waving kids, early twentieth century.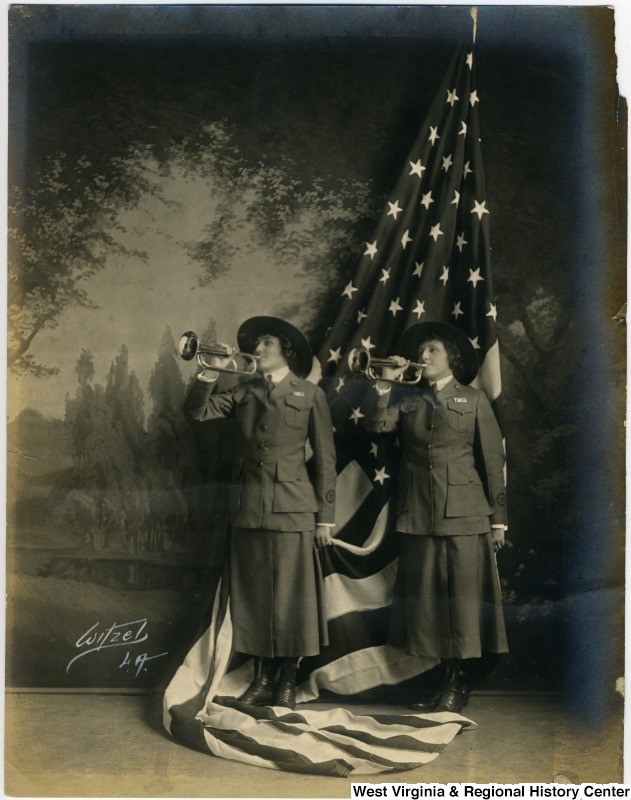 YWCA workers pose with a very large, dramatically draped flag, early twentieth century.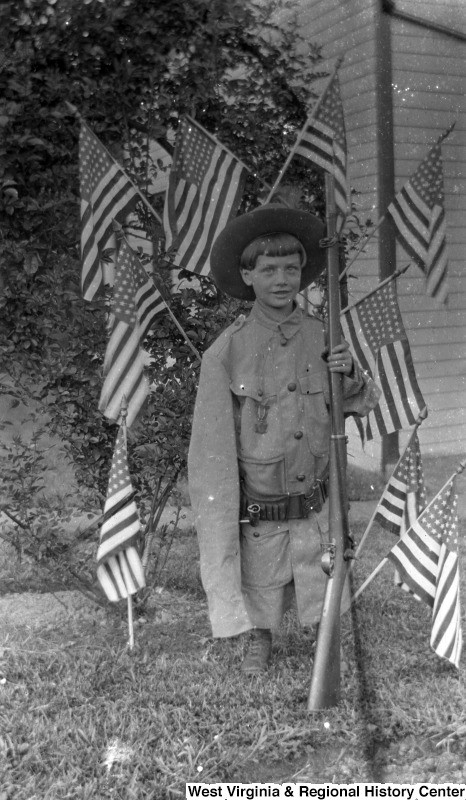 This charming photograph shows 9-year-old James Edwin Green, Jr. (b. 1904), son of photographer James Edwin Green, posing in his father's Spanish American War uniform while holding a rifle. He is surrounded by American flags, celebrating the Fourth of July.
All of these photographs, and many more, are available on the West Virginia and Regional History Center website, West Virginia History OnView: http://wvhistoryonview.org/.    Want to see the real thing?  Stop by to take a look.  We're here to help.
Happy Independence Day!
Resources:
Banner Flag:  https://www.timeanddate.com/holidays/us/flag-day
All photographs: West Virginia History OnView:  http://wvhistoryonview.org/
2 Responses to 'Long May She Wave: Celebrating Independence Day in WV'
Stan Says:
July 16th, 2017 at 3:07 pm

I enjoyed the pictures, thanks for posting them. I wonder if the picture of the Mon County courthouse might have been taken at some other time of year – judging from the men's attire and lack of foliage on the tree? Still, and interesting photo.
S

Jane Metters LaBarbara Says:
July 21st, 2017 at 1:52 pm

Hi Stan, I'm not sure if my first attempt at replying worked! I think you're right about the bare tree probably pointing to sometime other than July–we'll have to consider when the courthouse might have been decked out like that, if not July 4th.
Leave a Reply