Posted by Jane Metters LaBarbara.
December 10th, 2018
Blog post by Anna Schein, Associate Curator for Printed Ephemera, WVRHC.
McLoughlin Brothers, Inc. was a New York publishing firm which pioneered the use of color printing technologies in children's books. Actively publishing between 1858 and 1920, the company was particularly well known for its early use of hand-stenciled colored illustrations and its later printing techniques using chromolithographs and photo engravings.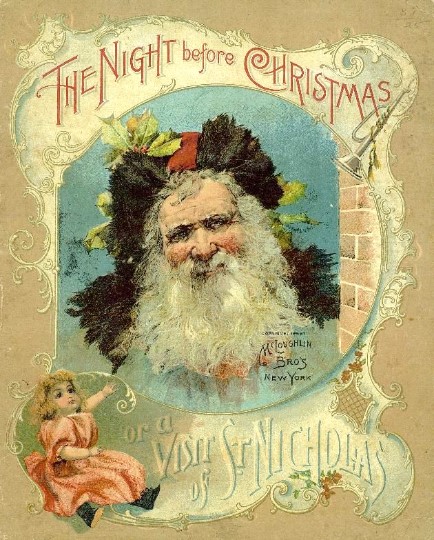 The company flourished under the leadership of John McLoughlin, Jr., who learned wood engraving and printing while working for Elton & Co., a publishing company owned by his father, John McLoughlin, Sr., and engraver/printer, Robert H. Elton. After McLoughlin, Sr. and Elton retired, John, Jr. had control of the business. He started to publish picture books under his own name and made his younger brother, Edmund McLoughlin, a partner in 1855.
McLoughlin Brothers Books, Games and Paper Toys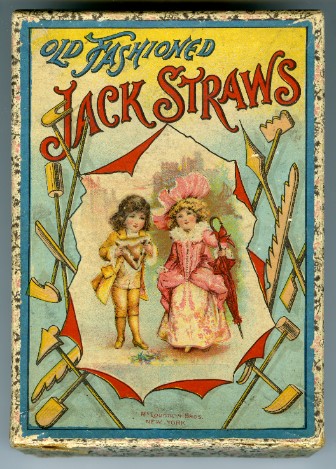 By 1886, McLoughlin Brothers, Inc. was publishing a wide range of children's toy books, chapbooks, large folio picture books, linen books, puzzles, games, and paper toys. Many of the earliest and most valuable board games in America were produced by McLoughlin Brothers of New York. Following the death of John McLoughlin, Jr. in 1905, the company struggled. McLoughlin Brothers, Inc. was sold to Milton Bradley in 1920. At the time of the sale, game production stopped. Milton Bradley's McLoughlin Division moved from New York to Springfield, Mass. and continued to publish children's books until World War II.
McLoughlin Brothers, Inc. Toy Books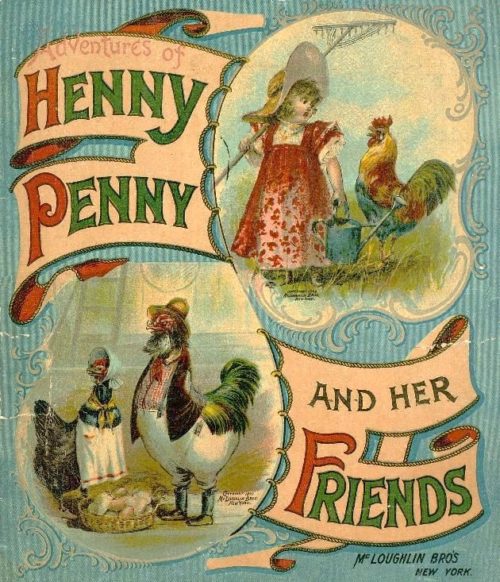 The term toy book originated in England during the 18th century when John Newbery began printing "gift books", such as A Little Pretty Pocket-Book (1744), with small toys included in the packaging. At the beginning of the 19th century, when John Harris became owner of Newbery's publishing firm, he began to publish small (4 inches by 5 inches), color-illustrated children's books. Early toy books were hand-colored and six to eight pages in length. The covers were made of heavy, durable paper since the books were meant to be played with by small children.
The most well-known publisher of toy books in the United States was McLoughlin Brothers, Inc. of New York. McLoughlin Bros. "indestructible toy books" were printed on linen. Lists of toy books appear in McLoughlin Brothers publisher catalogs. Some McLoughlin Brothers catalogs have been digitized by the American Antiquarian Society, the Hagley Digital Archives, and the Metropolitan Museum of Art.
McLoughlin Brothers Christmas Books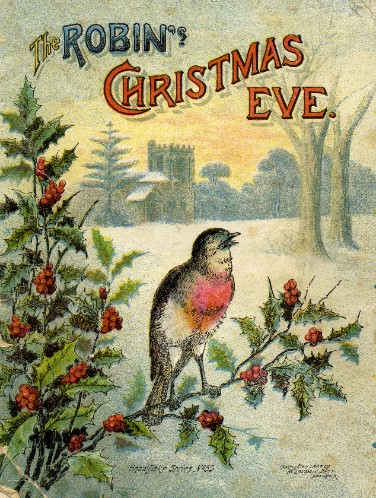 In the late nineteenth century, the most popular Christmas books were versions of Clement Clark Moore's The Night Before Christmas, a Visit From Saint Nicholas. The original poem was first published in 1823 but did not appear in published book form until 1845. According to a December 2016 article ("The Books of Christmas", Antique Lynx):
"In Great Britain the leading publisher of such Christmas books was Raphael Tuck; in the United States it was clearly the McLoughlin Brothers. Already a major producer of children's books, McLoughlin Brothers seemed to excel at Christmas books. They provided many versions of The Night Before Christmas and similar holiday volumes as the 19th century ended and the 20th century began. Most of the books were of high quality, they drew on fine die-cut illustrations and appeared either on very good paper or near linen-type paper."
Repositories of McLoughlin Brothers, Inc. Archives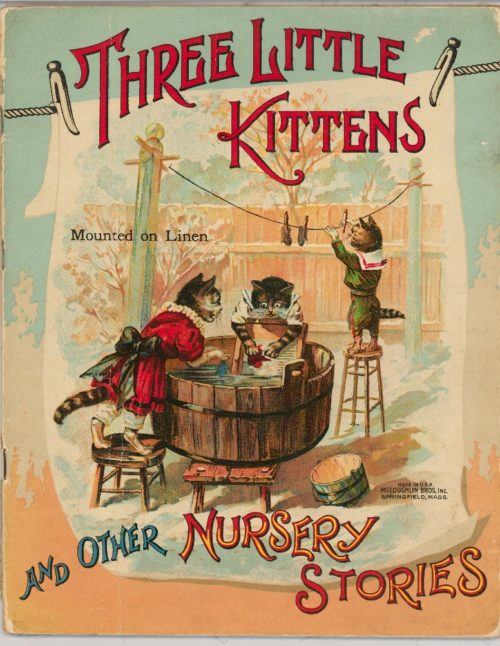 McLoughlin Brothers archival materials and publications are held privately by many libraries, societies, and private collectors. The American Antiquarian Society holds one of the largest collections of McLoughlin Brothers archives including over 1,700 picture books, games, paper toys, publishers' catalogs, and original art work.
More than 145 early McLoughlin Brothers children's books have been digitized and are available through the Internet Archive at: https://archive.org/. The University of Pennsylvania also has a McLoughlin Brothers Online Books page at http://onlinebooks.library.upenn.edu.
The University of Southern Mississippi and the University of South Florida also have large collections of children's books which include many of those published by McLoughlin Brothers.
McLoughlin Brothers Children's Books in the West Virginia and Regional History Center, West Virginia University Libraries
The West Virginia and Regional History Center's Printed Ephemera Collection includes more than 40 McLoughlin Brothers children's books. The majority are older imprints published in New York. Those in the public domain and not too fragile to scan have been digitized and are available online as part of the WVRHC Printed Ephemera Collection digital finding aid at: https://printedephemera.lib.wvu.edu/.
For further information about McLoughlin Brothers children's books, see:
Hagley Digital Archives, http://digital.hagley.org/
"McLoughlin Brothers", Wikipedia, https://en.wikipedia.org/wiki/McLoughlin_Brothers
Wasowicz, Laura. American Antiquarian Society, http://www.americanantiquarian.org/mcloughlin-bros
Wasowicz, Laura et al. Radiant with color & art: McLoughlin Brothers and the business of picture books, 1858-1920. Worcester, MA: American Antiquarian Society, 2017.
4 Responses to 'The History of McLoughlin Brothers Children's Books'
Leave a Reply