Posted by Jane Metters LaBarbara.
March 26th, 2019
Blog post by Jane Metters LaBarbara, Assistant Curator, WVRHC
Earlier this week, I attended the Seventh Annual History Roundtable, organized by the Morgantown Historic Landmarks Commission. About half of the meeting was devoted to reports about the recent Sabraton Neighborhood Survey. (FYI, the Historic Landmark Commission's archive is at the Aull Center, if you want to see their work in full.) Despite living in the Sabraton area, I realized how little I knew about Sabraton. I learned that Sabraton was named after the first wife of Hon. George C. Sturgiss (1842-1925), Sabra. In one resource, her name was reported as Sabra Chadwick, but I think her maiden name was actually Sabra Jane Vance. In this post I briefly explore the name of Sabraton as well as what remains of Sabra's life story.
According to Earl Core's history of Monongalia County (Core, Earl Lemley. The Monongalia Story: A Bicentennial History. McClain Print, 1974. volume 4), the area was developed as an industrial suburb of Morgantown around 1902—in spring 1902, George Sturgiss purchased several hundred acres a few miles to the east of Morgantown and laid out the suburb that would be called Sabraton, in honor of his wife. In 1919, the citizens of Jerome Park, Sabraton, and West Sabraton voted to incorporate their communities into "a municipality to be called Sturgiss City, in honor of Judge George C. Sturgiss, who had founded the principal industries responsible for its growth" (p. 483). Then, in 1922, Sturgiss City's name was changed to Sabraton to honor Sabra. Part of Sabraton was annexed by Morgantown in 1949.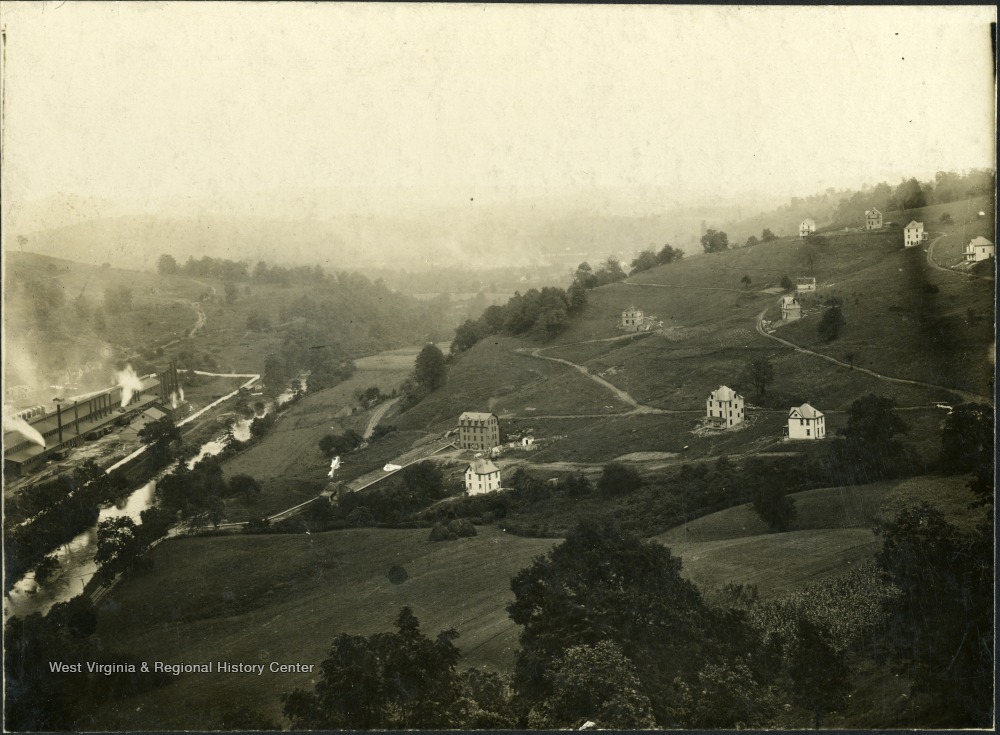 Unfortunately, I have found very little information about Sabra herself; in most of the books I've reviewed, she is mentioned as the namesake of Sabraton and as Sturgiss's first wife, with a few noting that she died "without issue." Searching for vital records provides a slightly fuller picture of her life, and turns up three pieces of unexpected information.
We get her birth and death years (1839-1903) from her grave marker in Oak Grove Cemetery in Morgantown, which names her as Sabra Vance Sturgiss and hails her as "A generous unselfish Christian woman." (https://www.findagrave.com/memorial/8406563)
Her death records fill out the picture even more. Listed as Sabra J. Sturgiss, she was born March 14, 1839 to parents A.S. and M.A. Vance. She died on May 22, 1903, at 64 years of age, of cerebral hemorrhage (a type of stroke).
In my effort to find out when Sabra and George were married, I ran across marriage documentation that I didn't expect. Sabra J. Vance, daughter of A.S. Vance, married Alpheus Wells on May 7 or 8, 1860, in Monongalia County, when he was 30 and she 21, he widowed and she single. Apparently, both were born in Monongalia County, as well. He was listed as a patent right dealer, and I cannot figure out what happened to him. By digging through Ancestry, I was able to locate a record of Sabra's marriage to George on September 22, 1862 in Morgantown—they were both listed as single. (Pro tip: when doing genealogy research, sometimes your spelling is different from the way a name was written down or transcribed. See "Sabia" Vance and George "Sturgess" in this record that was also mis-dated: http://www.wvculture.org/vrr/va_mcdetail.aspx?Id=11334041.)
This leaves me with a lot of questions. What happened to the marriage of Alpheus and Sabra? Did he die, and she reverted back to her maiden name and married again? Did they register for marriage but decide not to go through with it at the altar? Did they divorce and pretend it didn't happen?
However, that is not the end of the interesting information I found on Sabra.
*New information added Sept. 23, 2019, thanks to Sabra Petersmann: Sabra and Alpheus Wells had their marriage annulled out of state. In Private Laws Passed by the Legislative Assembly of the Territory of Kansas for the Year 1861, chapter XXII, we see "That the marriage contract between Sabra J. Wells and Alpheus Wells, be and is hereby declared null and void, and the said parties be and are hereby divorced from the bonds of matrimony, and restored to all their rights and privileges, the same as if said marriage contract had never existed." This was approved January 30, 1861, meaning their marriage was active for less than a year.
Sabra was not an unpopular name back in the mid-1800s, but it seemed odd initially that George's mother shared the same first name as his wife, until I realized that Sabra the younger's father, Colonel A.S. Vance, was George's uncle. Our Sabra was likely named after her aunt, later also her mother-in-law, who at one point resided with the couple, as we can see in the census. In my brief review of cousin marriage in the U.S., it was not unusual for such relationships in this time period.
The final piece of curious information is that Sabra and George seem to have shared an adopted daughter. That information comes from the 1880 census which lists Anna B. Sturgiss as George's 16 year old adopted daughter (the 1870 census shows her in their house but doesn't record a relationship). I found a DAR document that shows an Anna Brock Sturgiss marrying a Chadwick, and Anna S. Chadwick's death certificate names her father as Geo C. Sturgiss and lists her mother's maiden name as "Unknown Cox" (?). I have yet to find any birth records that would shed light on her story.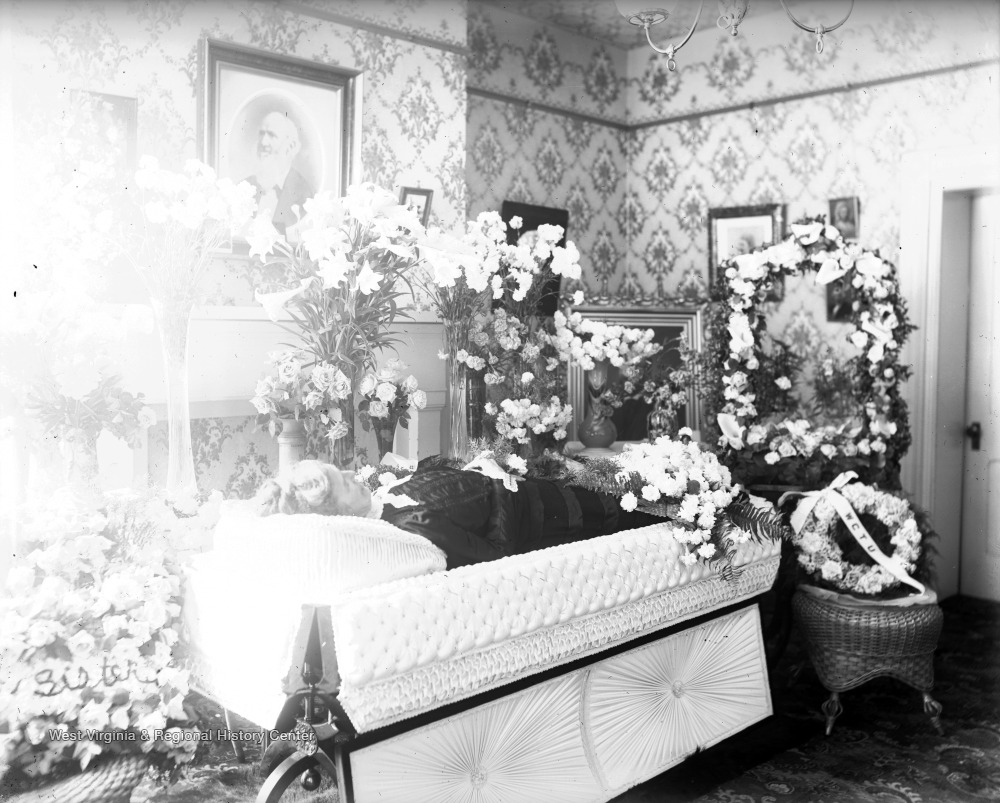 If anyone has additional information about Sabra Sturgiss and the life she led, please let me know! If anyone is interested in her aunt and mother-in-law, Sabra Lucinda (Miner) Sturgiss, we have her papers at the WVRHC.
2 Responses to 'Spotlight on Sabraton's Namesake'
Phillip Clark Strahin Says:
April 8th, 2019 at 12:15 am

Thank you for this article, as I grew up in Brookhaven next door and attended and graduated from Sabraton Junior High. My father was Phillip Ray Strahin, and my Mother was Uda Bowers Strahin, who passed in 1937. My father passed in 1951 right before my 16th birthday and I had to bury him at that time. I married Carol Gay Stockett in 1955, and left the Morgantown area at that time for work in Akron, Ohio. I was a road driver for Motor Cargo, Inc, and for Consolidated Freightways for a nominal period of 5 years or so, And then moved to Phoenix , Arizona for Carol's health in 1960 The last 30 years of my working life were spent as an instrumentation specialist at the Palo Verde Nuclear plant 60 miles west of Phoenix.

Sabra Petersmann Says:
September 18th, 2019 at 2:54 pm

Dear Jane,

Thanks for your wonderful sleuthing! I'm one of George C. Sturgiss' grandchildren by his second wife Charlotte Cecilia Kent. I have lots to add to your story and am so grateful for what you've added to mine. Please contact me privately.

Sabra
Leave a Reply