Posted by Jane Metters LaBarbara.
June 11th, 2019
Blog post by Lori Hostuttler, Assistant Director, WVRHC.
Having a good hair day? Or is it time for a new do?  Humans have been cutting, coloring, curling, and styling their hair since ancient times. This week the Center blog includes a sample of images that show shampoos, haircuts, hair dressers, barber shops, and beauty salons in West Virginia.  Enjoy!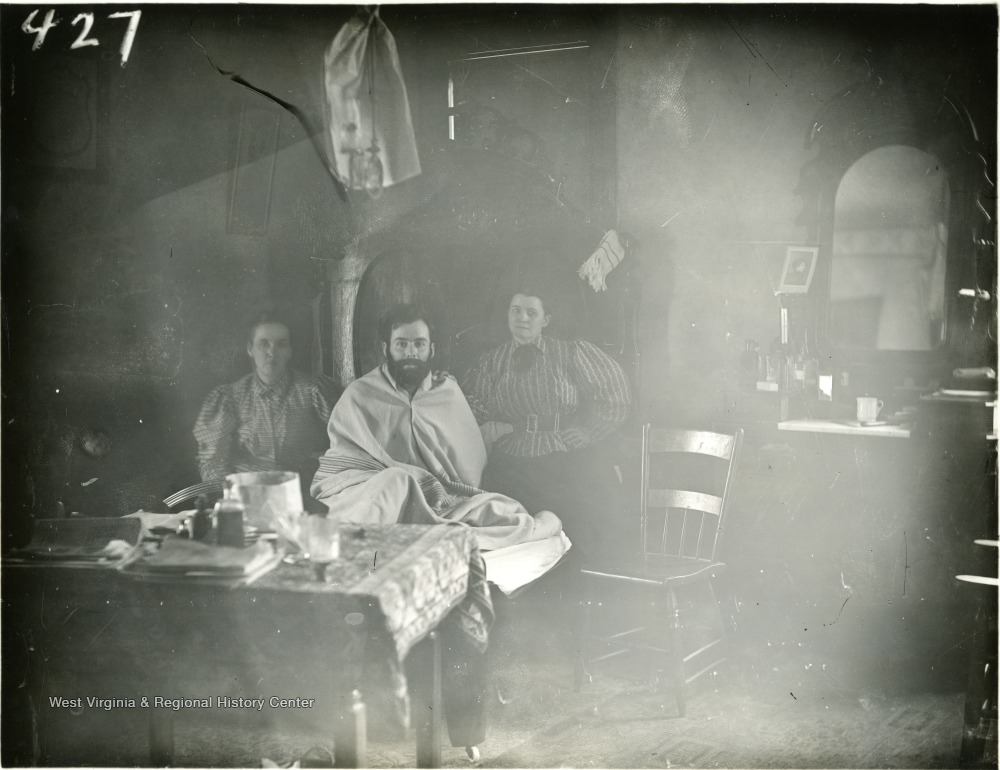 WVU Engineering student W. J. Brunner ready for a haircut, Morgantown, W. Va., ca. 1898. (id# 010330)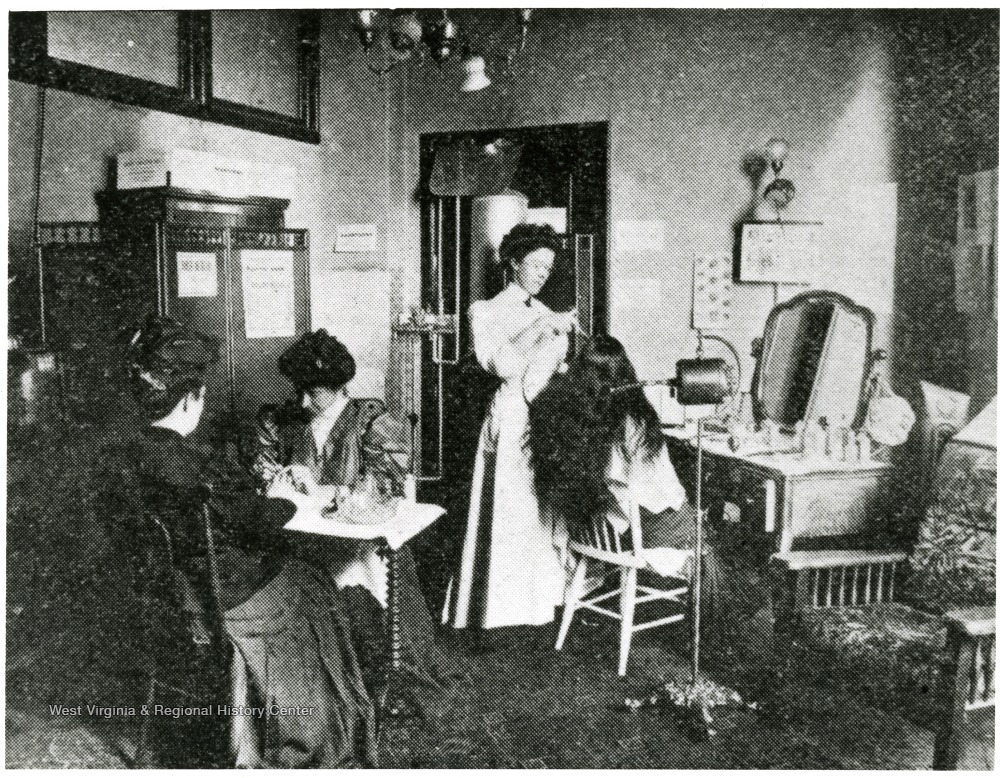 Women doing hair and nails at the Eliz. P. Key Manicure Parlor in the Union Trust Building, Parkersburg, W. Va., 1907. (id# 007759)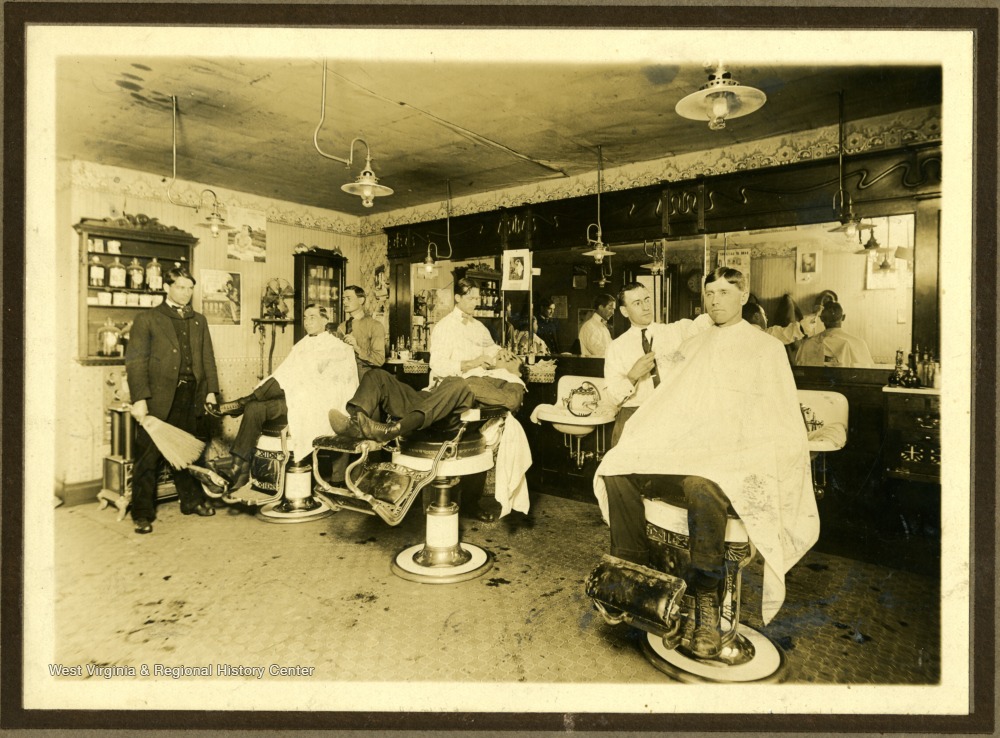 Charley Wats and Charles R. Summers at the Barber Shop in Glady, W. Va., ca. 1910. (id# 030625)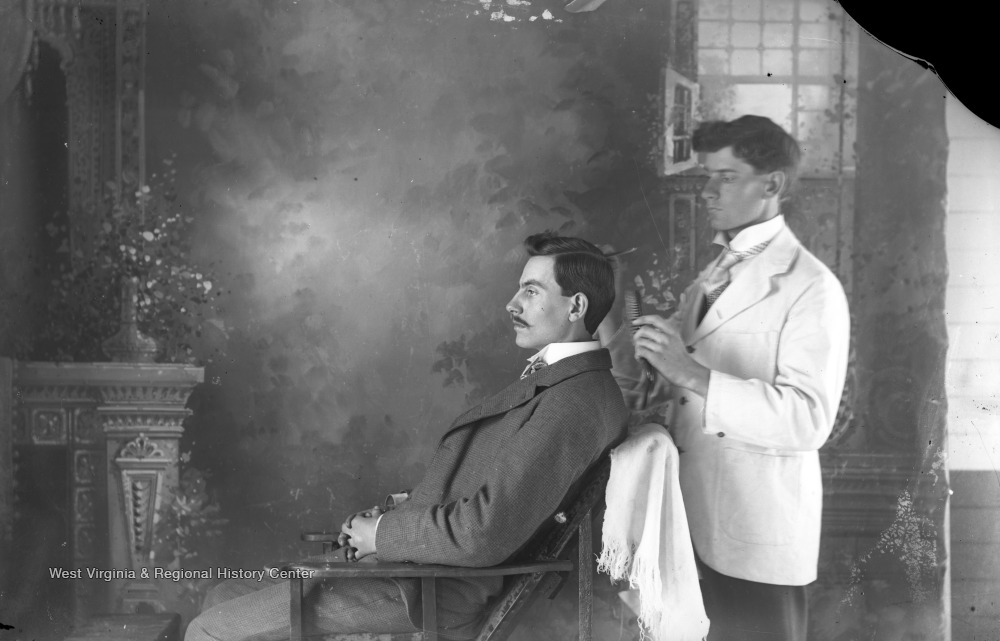 A man sits while a barber combs and styles his hair, likely in Harrison County, W. Va., ca. 1910. (id# 052302)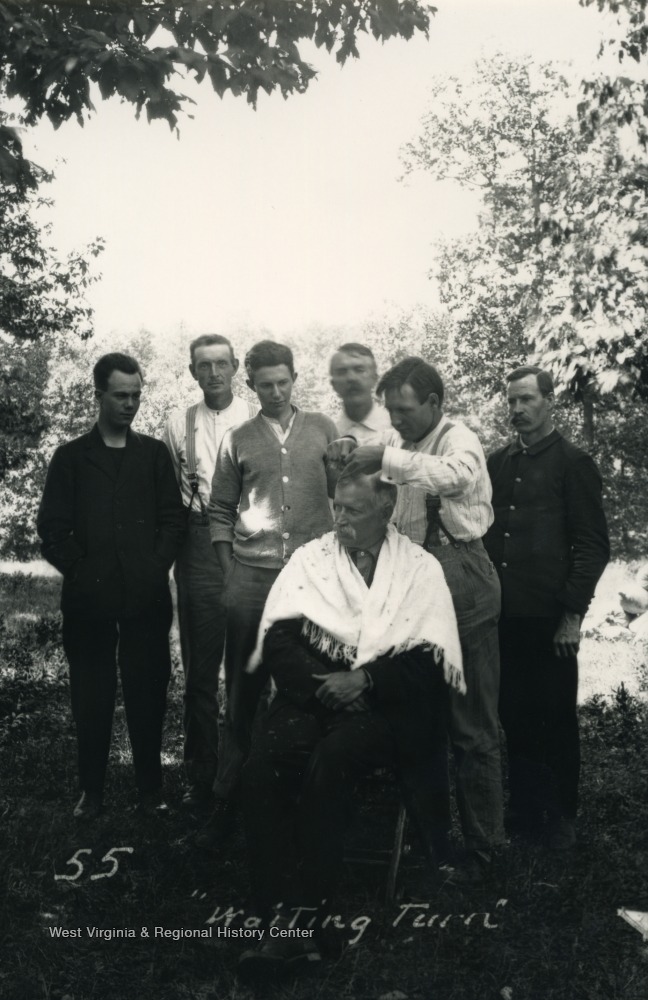 Surveyor Samuel Garnett gets a haircut outdoors while others wait their turn. Garnett was hired to mark the West Virginia – Maryland border.  This image is circa 1911. (id# 040773)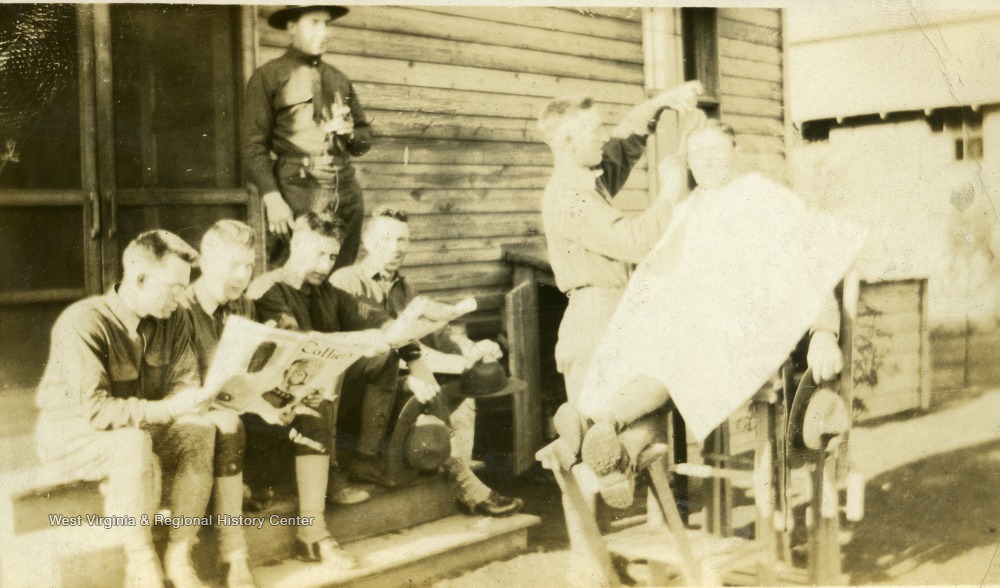 Soldiers take a barber break at Camp Lee, Virginia, ca. 1917.  Men read while waiting their turn with the barber in a make-shift outside "shop." Many West Virginians trained at Camp Lee for fighting in Europe during World War I. Most were members of the 313th, 314th and 315th Field Artillery Units. (id# 040891)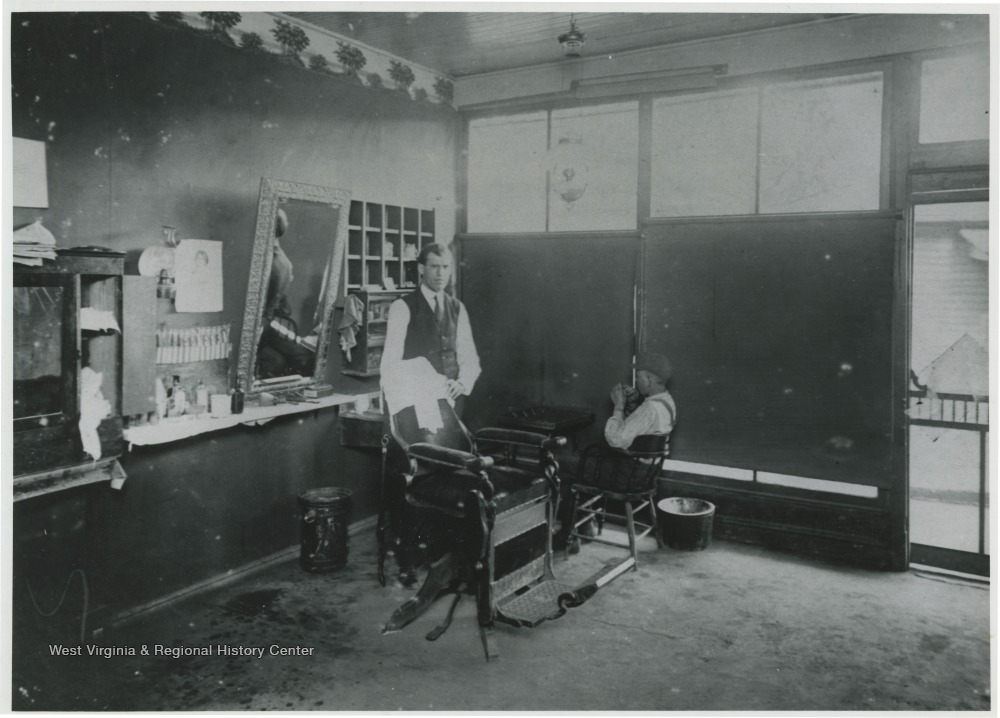 Barber in his shop at Upper Avis, Hinton, W. Va., ca. 1925. (id# 045827)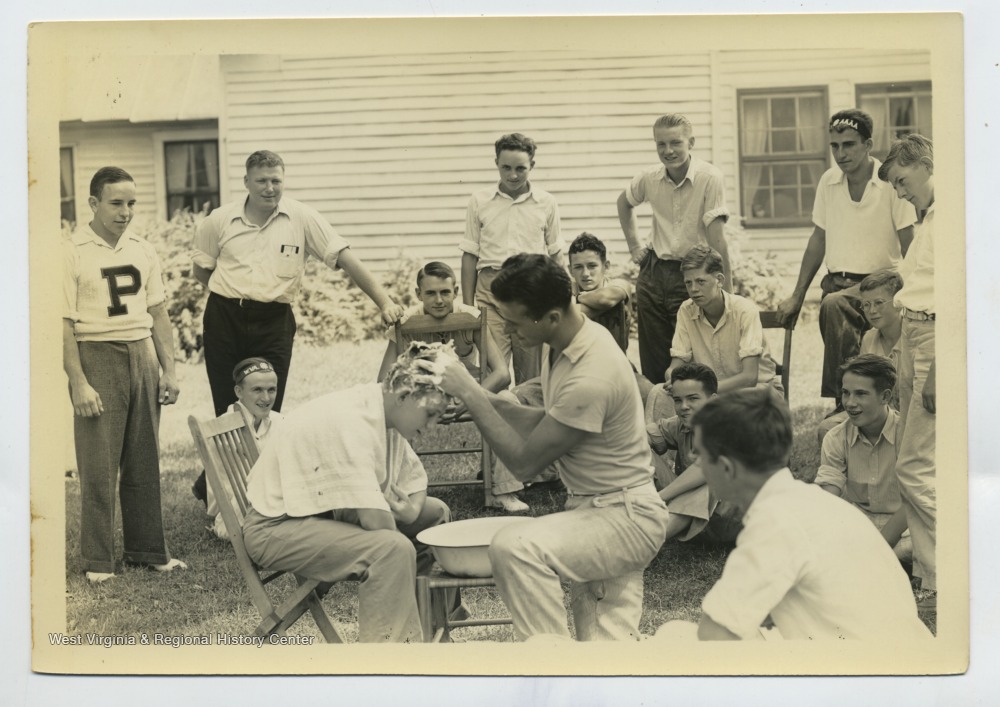 Boys learn proper grooming and shampooing techniques at the Boy's State 4-H Camp at Jackson's Mill, 1936.  (id# 026602)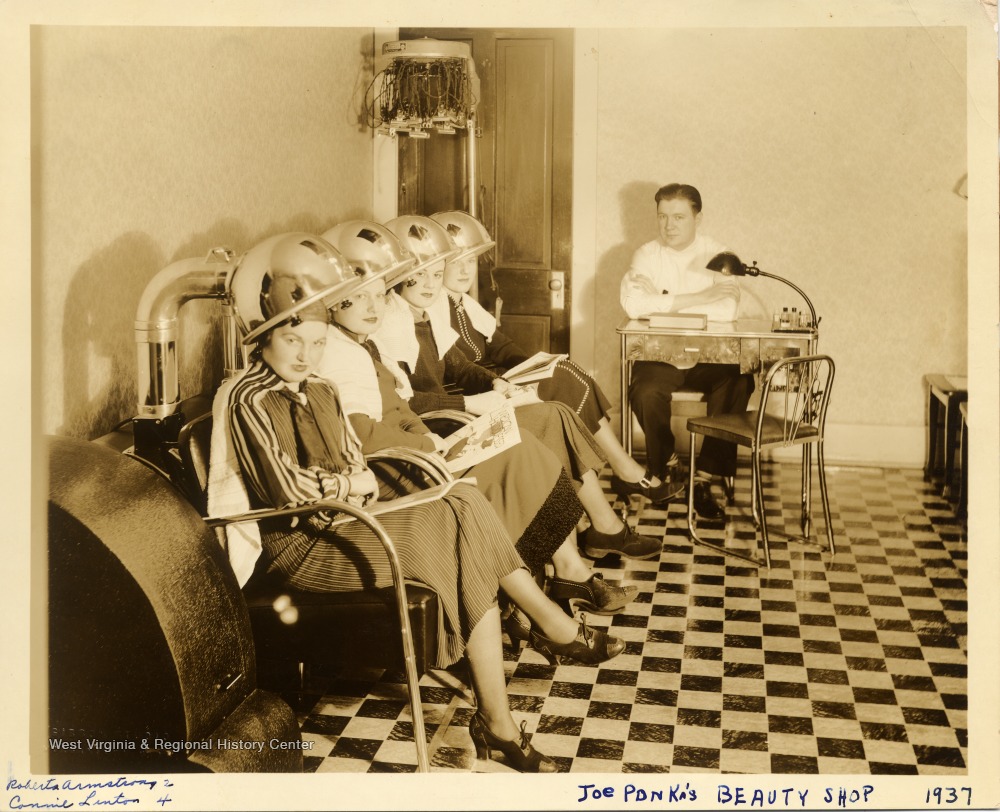 Interior of Joe Ponka's Beauty Shop, Morgantown, W. Va., 1937. Roberta Armstrong and Connie Linton are identified in the photograph.  (id# 000029)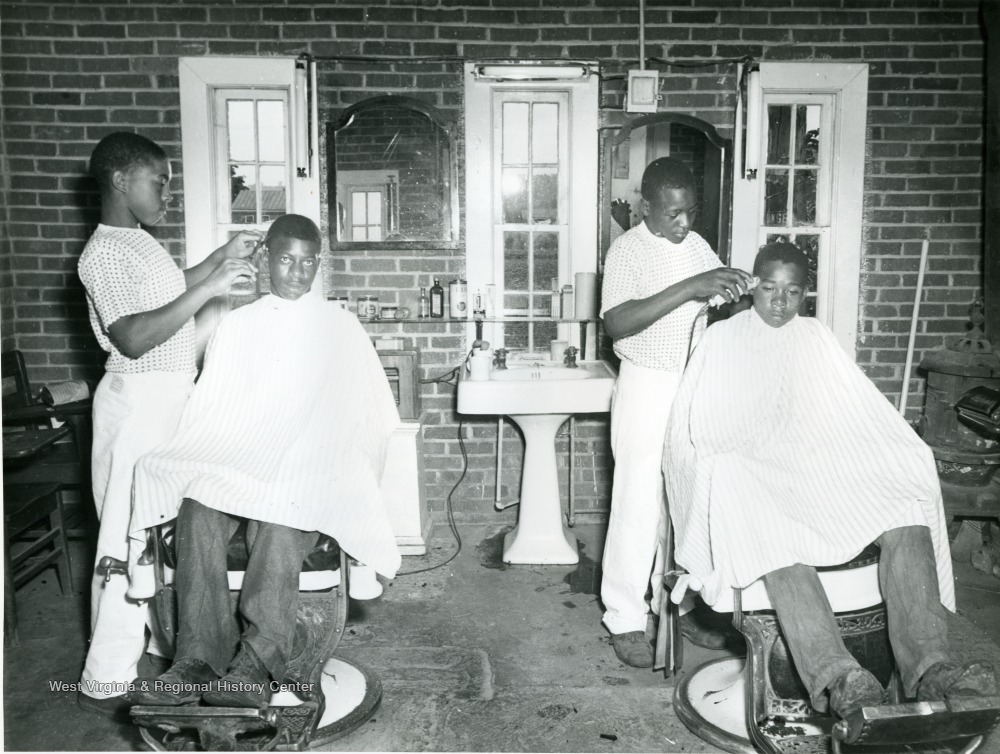 Residents give and get haircuts at the Industrial School for Colored Boys, Lakin, W. Va., 1948. (id# 013325)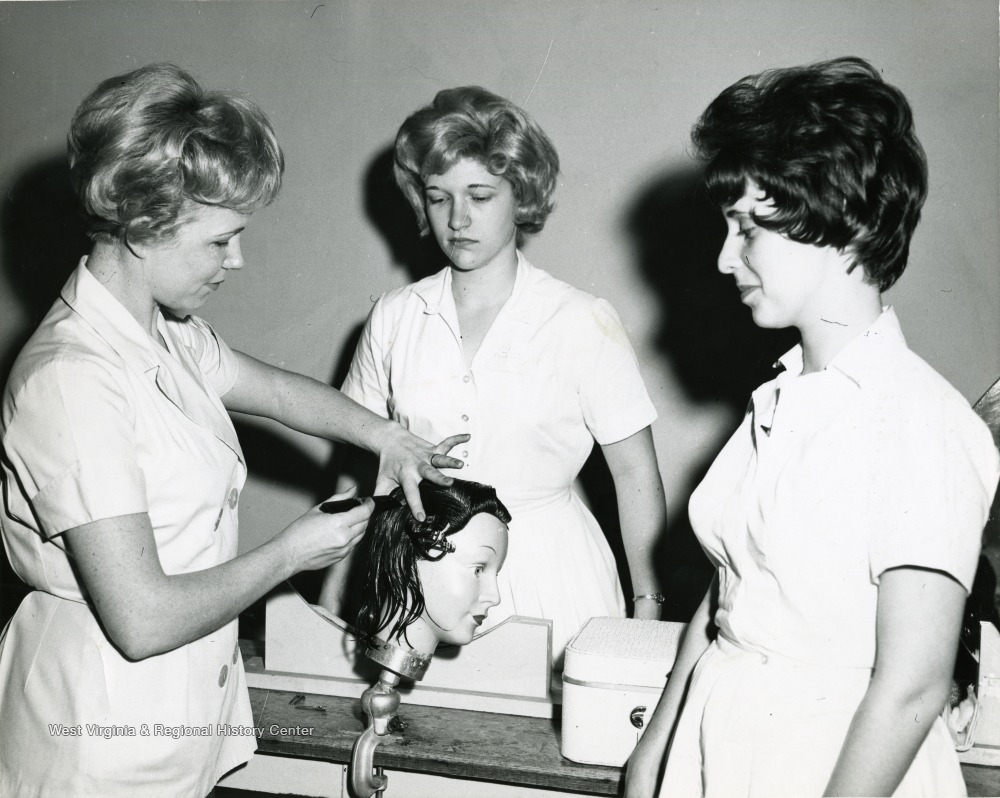 Students at the Morgantown Beauty College practice on a mannequin head, ca. 1962.  E. Joy Lynch is pictured at left. (id# 010183)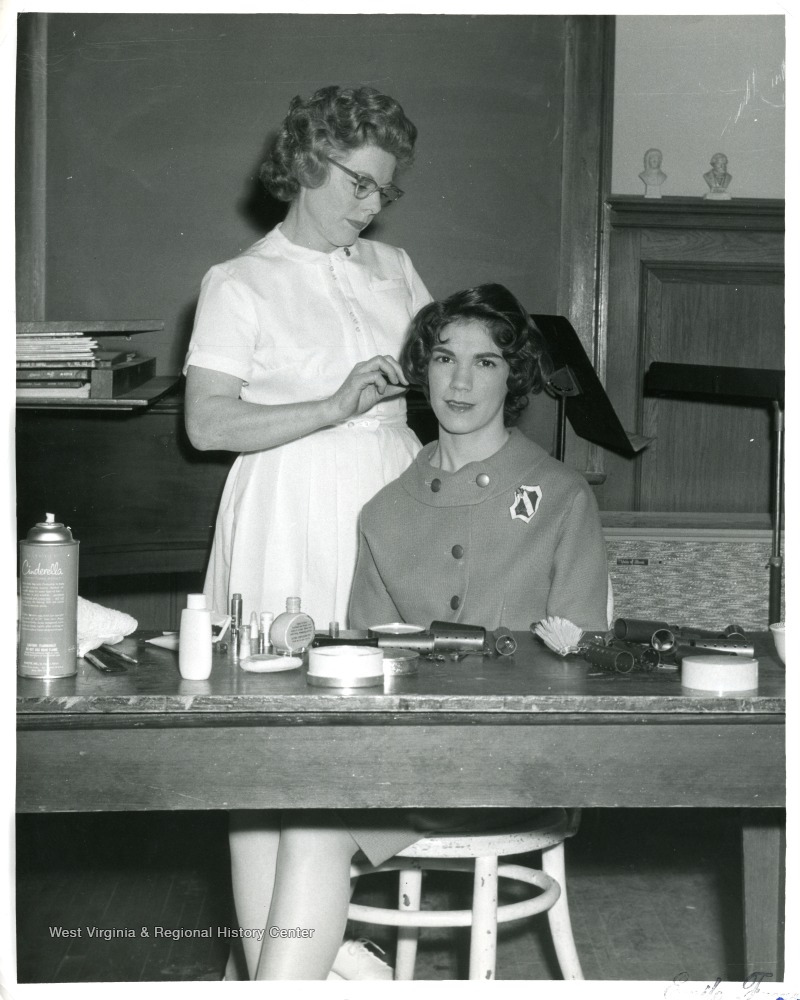 Patty Watson at the hairdresser, Morgantown, W. Va., ca. 1963. (id# 010396)
Find more fun images like these in West Virginia History OnView, the WV & Regional History Center's online photograph database.
Leave a Reply