Posted by Jane Metters LaBarbara.
August 16th, 2019
Blog post by Jessica Eichlin, Reference Supervisor, WVRHC.
The West Virginia and Regional History Center just upgraded two of our microfilm machines to the ScanPro 3000, a brand of digital microfilm readers. Frequent visitors may have already seen these machines in action. We already have two digital microfilm machines, both ViewScans. The addition of the two ScanPro microfilm readers gives patrons greater flexibility to use the machine with which they are most comfortable. Alongside our two ViewScan digital machines, the ScanPro microfilm readers will give patrons better control over viewing and image editing, and will allow digital capture of images.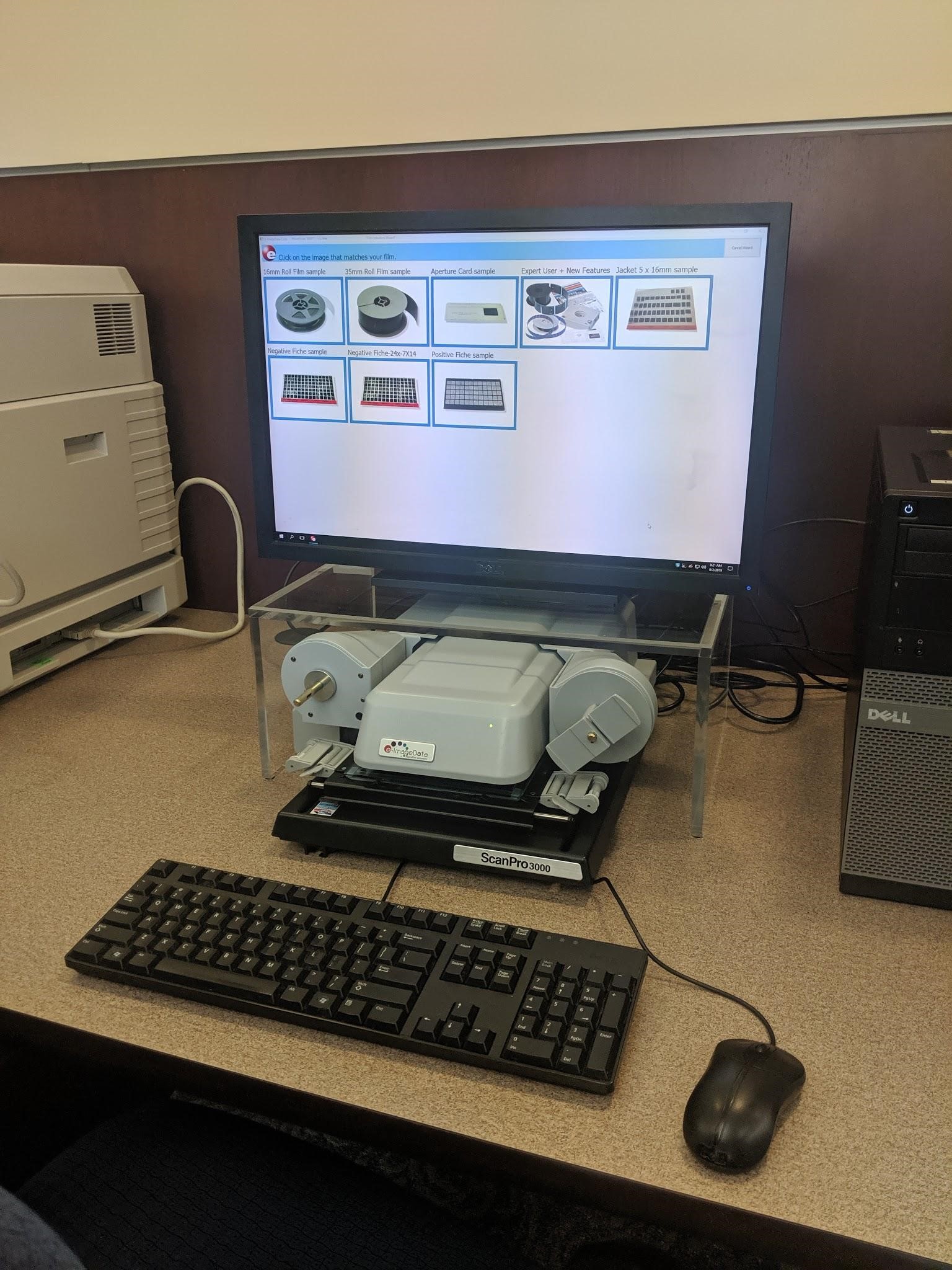 The ScanPro software, although organized differently from the ViewScan, has many of the same capabilities. Patrons can digitally capture images, adjust the image brightness and contrast, and zoom in on film. Digital images can be emailed or saved to a USB drive. One of the ScanPro machines is attached to a printer.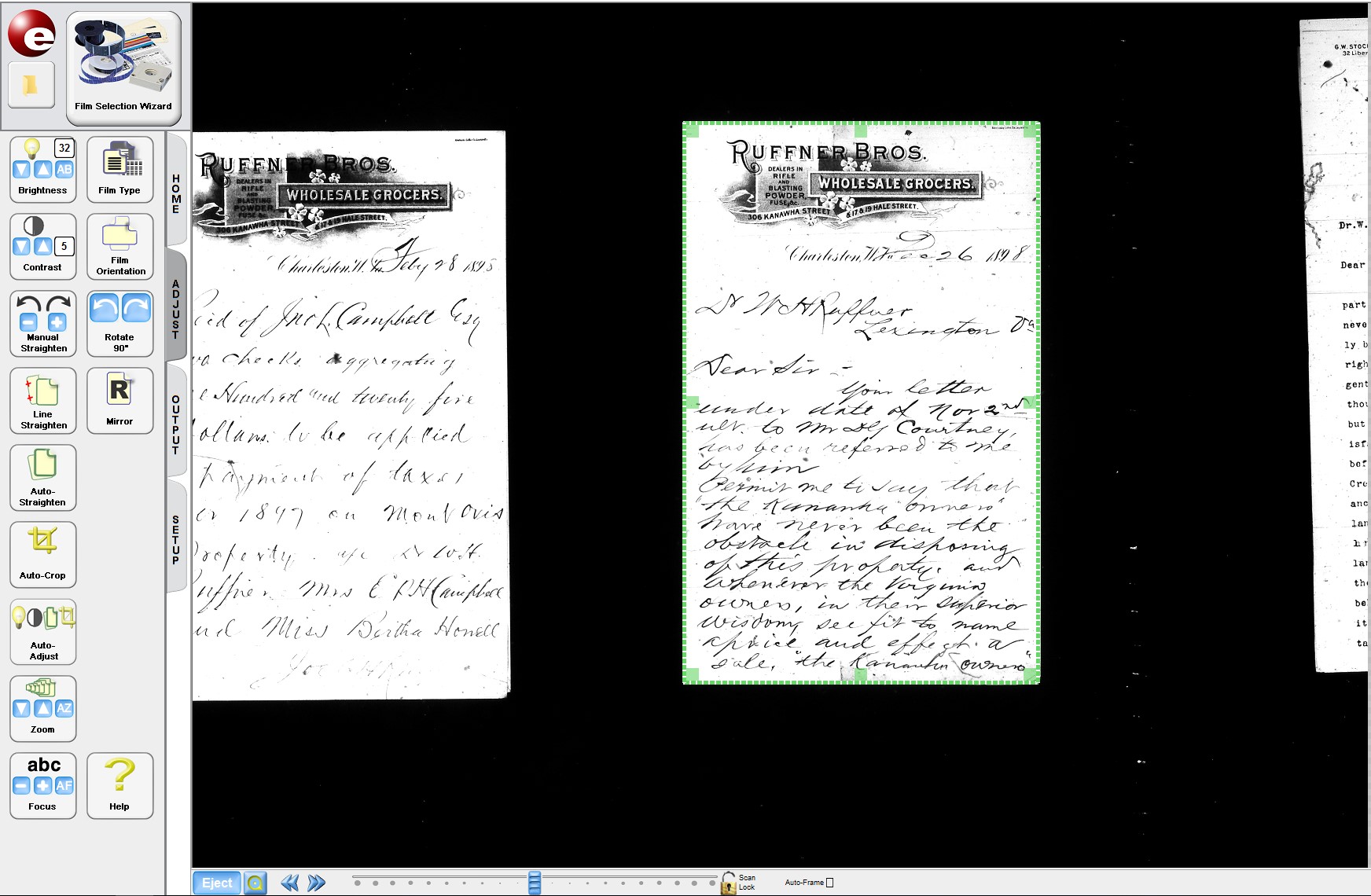 The user toolbar is located to the left of the screen when viewing microfilm. Divided up into Home, Adjust, Output, and Setup, each menu contains a number of tools for viewing, capturing, and exporting digital images. The Home section includes tools which allow for basic image tweaking, including brightness, contrast, straighten, and rotate. The Adjust section features tools which allow a patron to adjust the image on their screen. Auto-Adjust is one which automatically adjusts brightness and contrast, straightens the image, and detects the image on the screen (the green dotted box in the image above). Also on this menu are zoom, film orientation, and manual adjustments for brightness, contrast, and straightening. On the Output menu, patrons can print to the printer if they are on the adjacent ScanPro, save to USB, or send captured images through email. Images can be captured in PDF, JPEG, and other file formats, although PDF is the default. Patrons do not need to use the Setup section of the toolbar, as it contains password-protected program settings.
The software also has some more advanced capabilities that the ViewScan machines do not. Patrons can run OCR (Optical Character Recognition) on a page to find particular words. The function is not 100% accurate, as early newsprint isn't always uniform, but the feature can streamline some of the searching process. Another useful feature is the program's ability to recognize a page, and then scan from that page to the next recognized page. This can eliminate some scrolling as patrons read through a particular paper or item.
These are just a few of the features of the new ScanPro microfilm machines. We hope you are able to stop by soon to test out the new machines!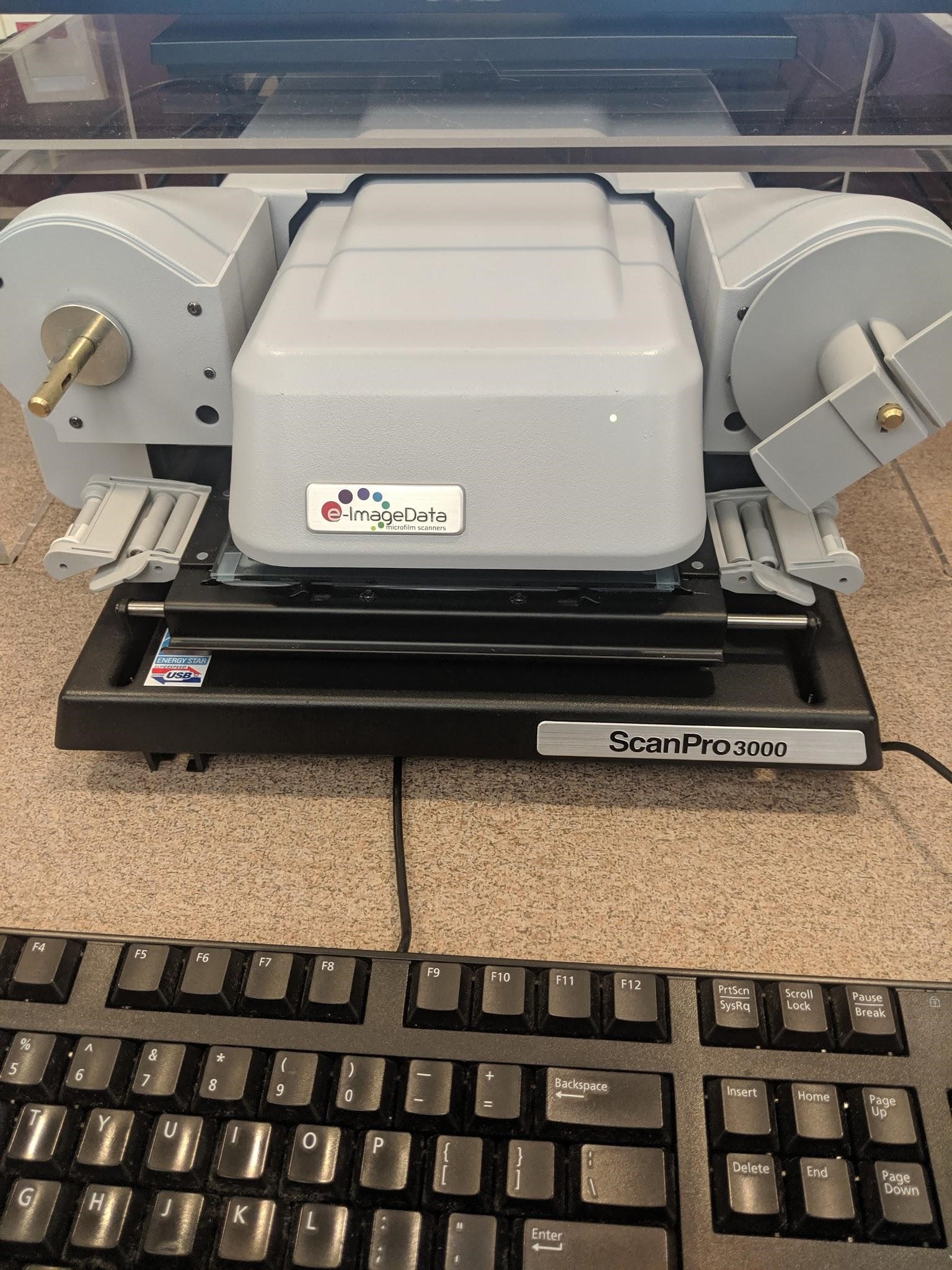 Leave a Reply