Posted by Jane Metters LaBarbara.
March 23rd, 2020
Blog post by Stewart Plein, Assistant Curator for WV Books & Printed Resources & Rare Book Librarian
If you're working from home like I am, you might be looking for a fun activity that is both peaceful and distracts you from all the chaos surrounding the COVID-19 outbreak.
Need to take a break from answering emails? Searching for professional development activities? All the latest news reports? Here's an activity that both the children and adults in your household will enjoy – coloring!
Every year, beginning in 2017, the West Virginia and Regional History Center has participated in the New York Academy of Medicine's Color Our Collections program. Institutions across the country search their holdings for images suitable for coloring, put them all together in a coloring book, and upload then to the NYAM's site.
You can find this year's coloring book for the West Virginia and Regional History Center online.  Each year we select different images from our rare and West Virginia book collection.  This year we selected advertisements from a local newspaper, the Fairmont West Virginian, from May, 1923.
This year's surprising favorite has been an ad for Brookfield Butter, featuring the Brookfield Butter Boy happily smiling while he takes a bite of bread spread with that delicious Brookfield Butter!
Smithsonian Magazine picked up the story and announced it online in the magazine's Smart News, highlighting our coloring book and the Brookfield Butter advertisement coloring page in their story, "One Hundred Museums Transformed Their Collections Into Free Coloring Pages."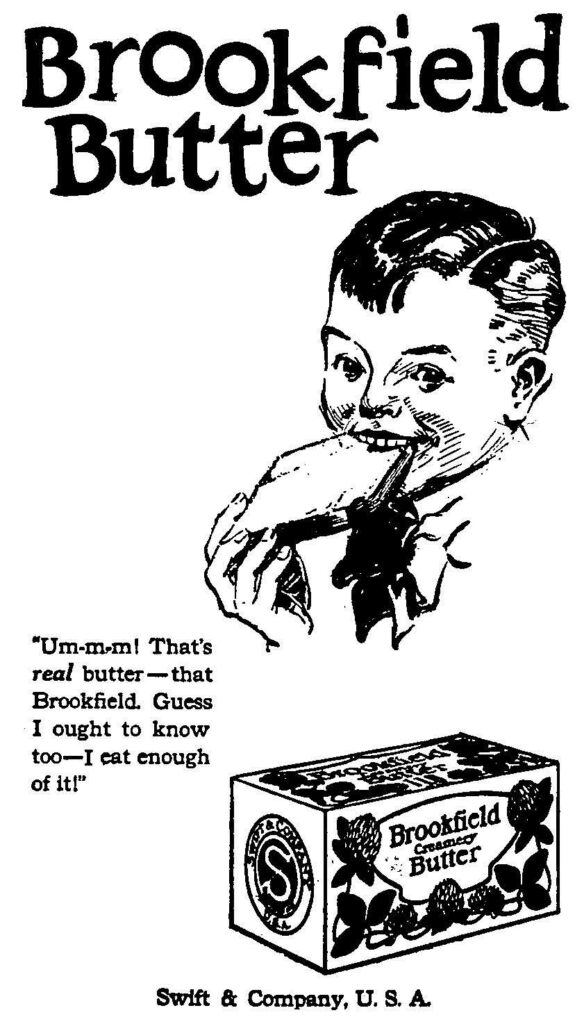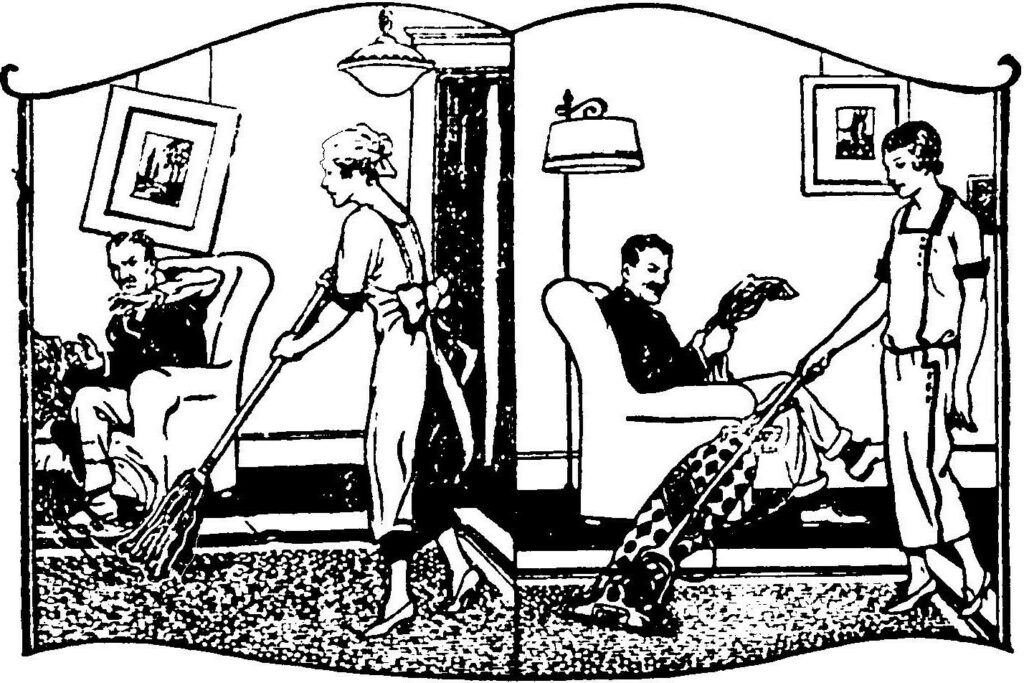 The "Do You Sweep?" advertisement is my personal favorite from this year's coloring book. In this ad we get a peek into two households: a traditional housewife without a vacuum on the left, and the modern housewife with a vacuum on the right. It seems clear from this ad that vacuums make for happy husbands! Somehow the noise of a running vacuum doesn't seem to bother a husband nearly as much as the sound of his wife sweeping.
So grab a pack of crayons, pull up our coloring pages, and start coloring with the West Virginia and Regional History Center.  Be sure to send your completed pages to us (we're on Facebook as the WVRHC, and Instagram and Twitter as WVU Libraries)!  We'd love to see the results!  Happy Coloring!
Leave a Reply