Posted by Jessica McMillen.
April 16th, 2020
Blog post by Linda Blake, University Librarian Emerita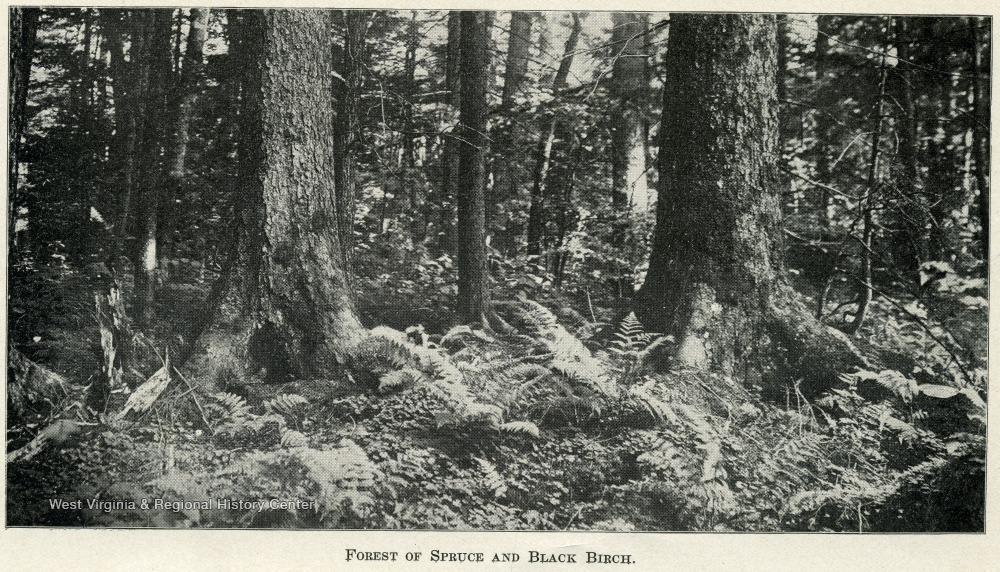 Like me, I imagine many of you feel gratitude that the COVID-19 virus wreaked havoc on our county during the spring months rather than during the bleak winter months. Of course, I am grateful for so much more including remaining healthy, being able to continue to work, having plenty of food and other essentials, and continuing to stay in touch with friends and family electronically. One thing I am particularly grateful for is the ability to get outside as the miracle of spring comes to the green spaces in Morgantown. Since confinement, I have hiked in the West Virginia Botanic Garden, the Hemlock Trail in Chestnut Ridge Park, and WVU's Core Arboretum where currently the ephemeral spring wild flowers are showing their full beauty Not only does the physical exercise reinvigorate me, but the woods are calming and affirm that life continues to go on in so many forms in the woods.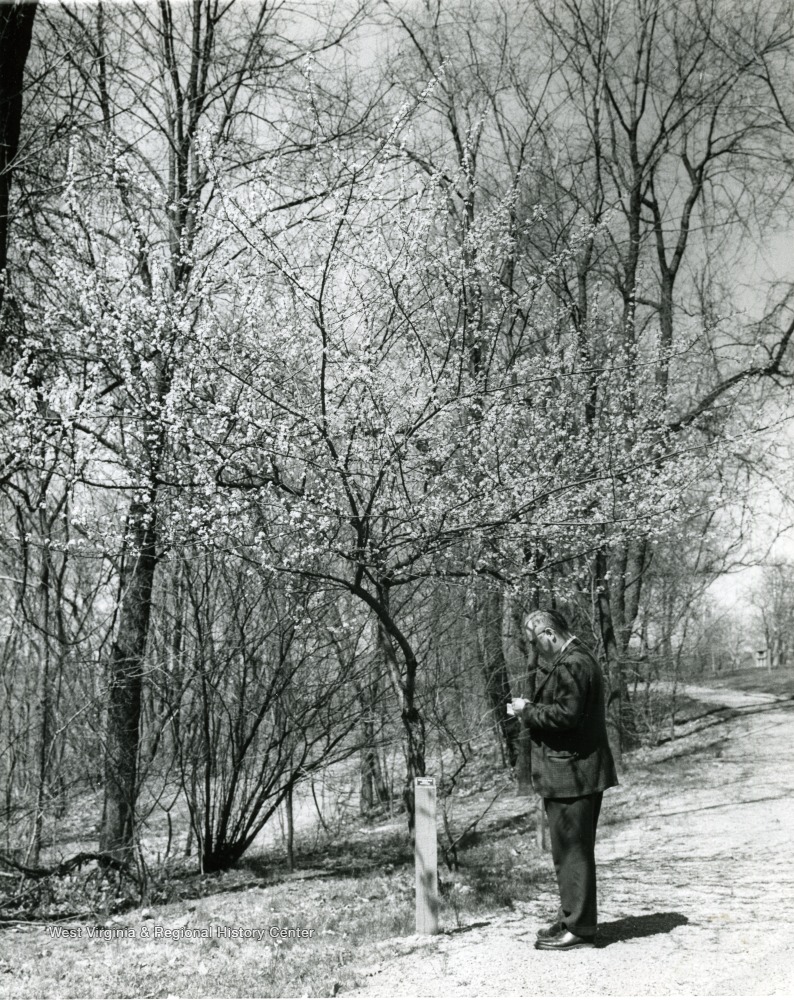 To inspire you to get outside to our parks, I have selected some historical photographs of city and state parks from the West Virginia and Regional History Collection's OnView where over fifty thousand digitized photographs await your exploration. If you have completed all the jigsaw puzzles in your house and find yourself restless, get outside or visit us virtually. Have some fun by searching old pictures of West Virginia parks or other subjects such as families, communities, and industries.
Let's start with a few idyllic city parks from around the state. Maybe our readers will help us date the photos or let us know if these parks still exits.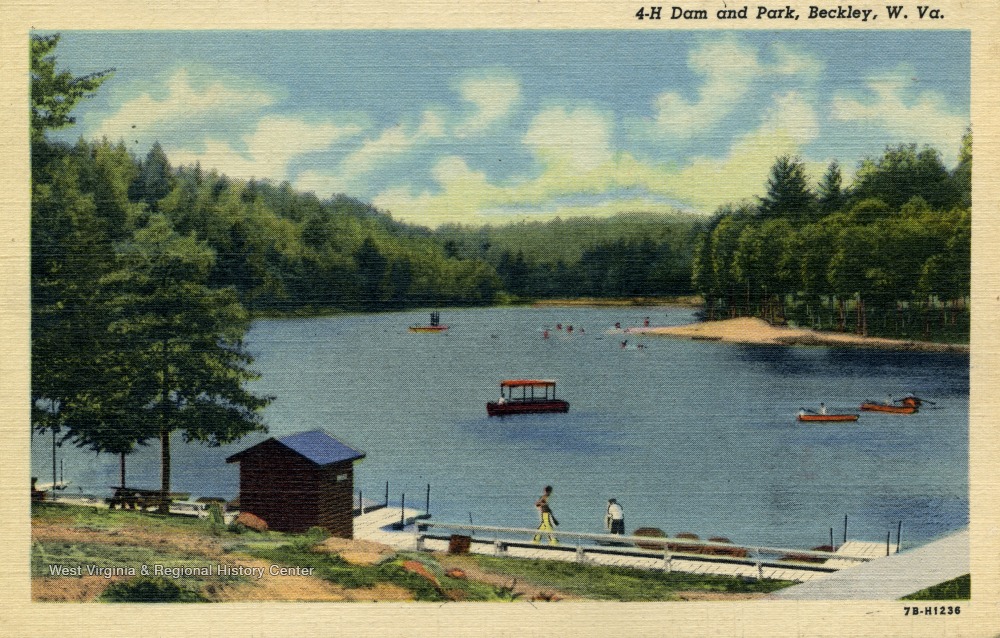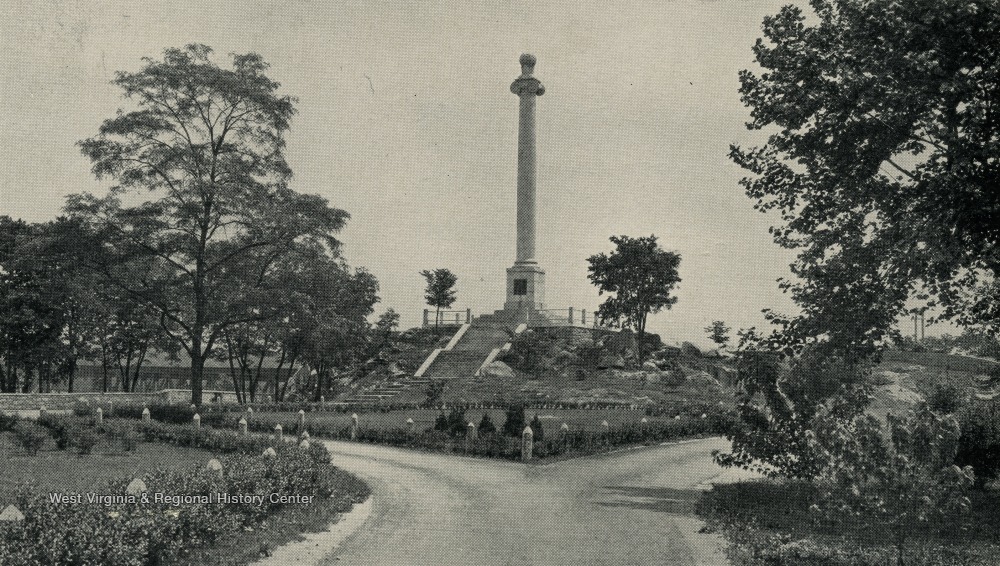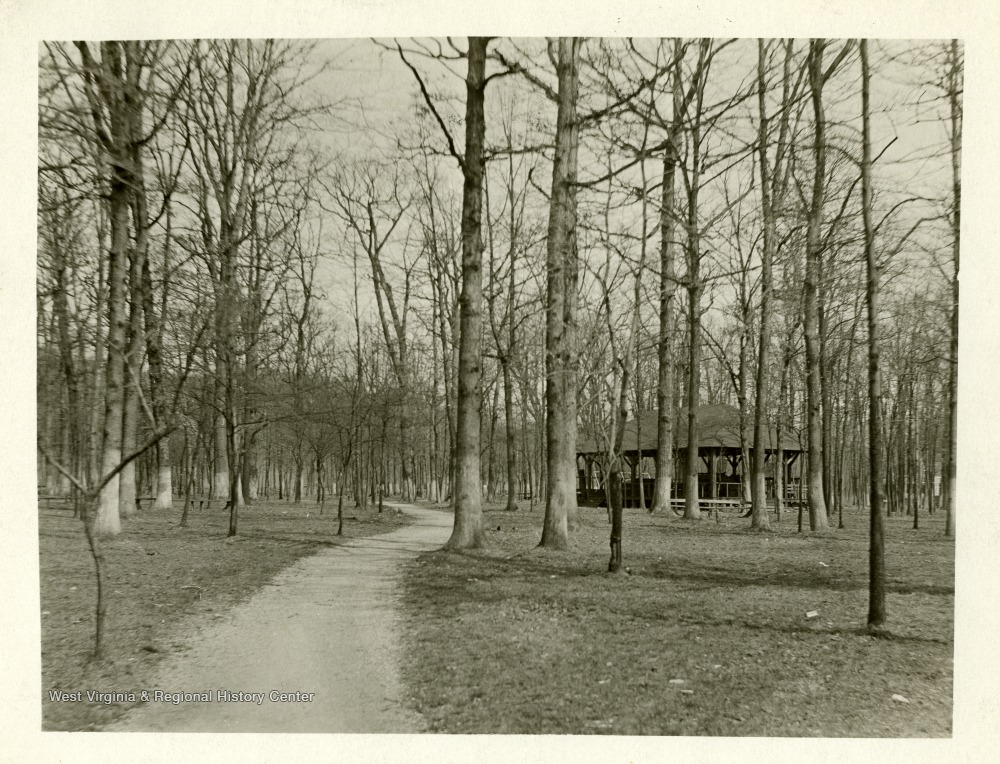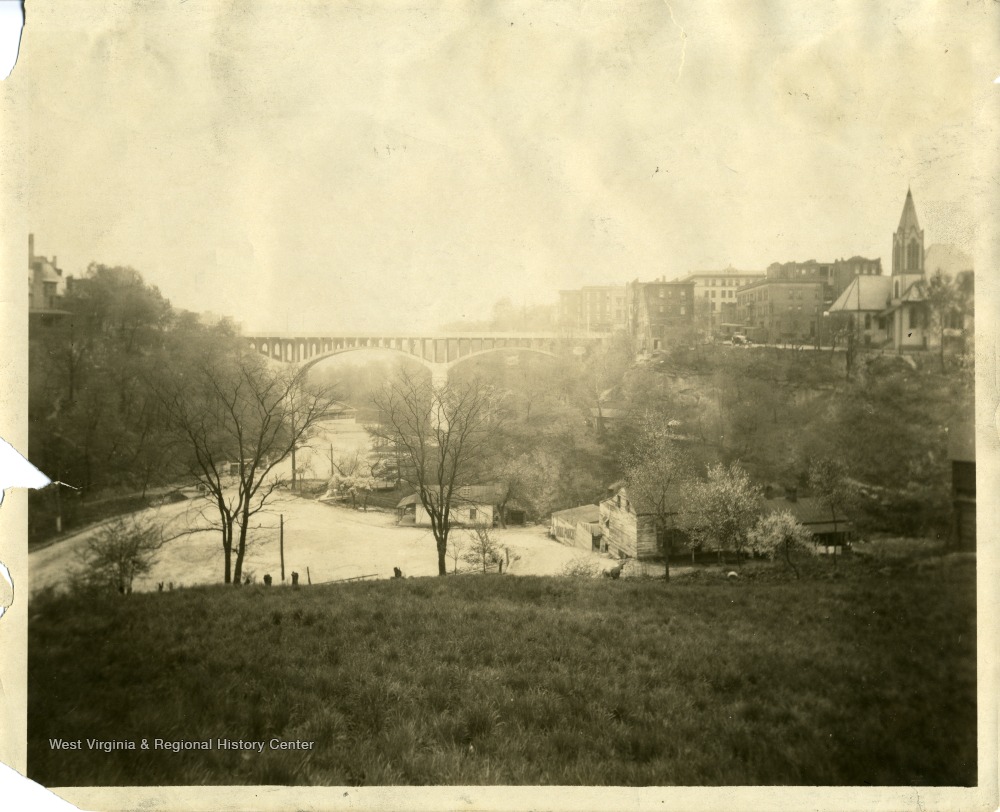 If you live near one of West Virginia's extraordinary state parks, then you are lucky to have that resource for escaping the confines of quarantine and the stay-at-home order. For many of us in the Morgantown area the respite from everyday stress often begins at Coopers Rock State Forest.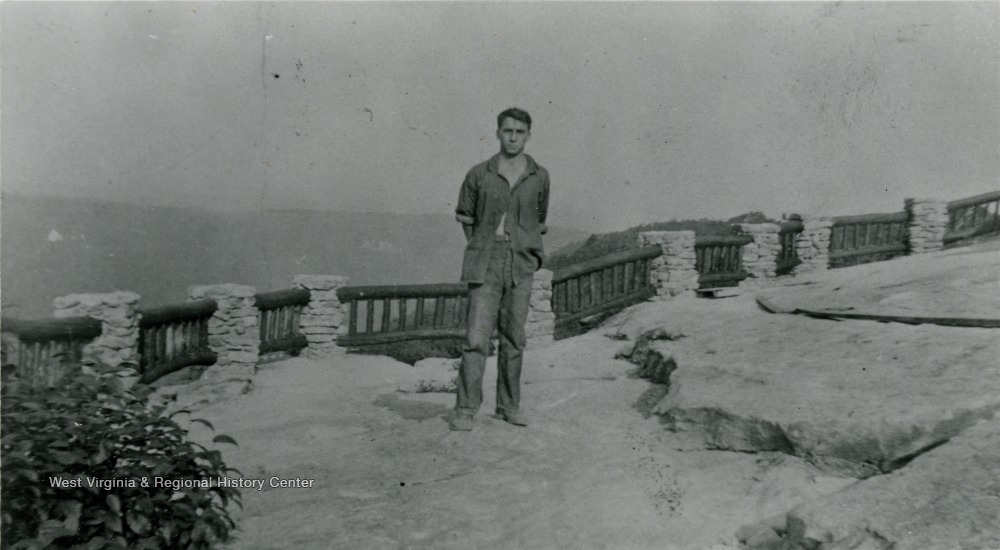 The West Virginia Regional History Collection maintains the records for theCoopers Rock Foundation as well as information on the Civilian Conservation Corps (CCC) which built much of the early infrastructure in state parks. Information on the CCC's role in building and enhancing state parks can be researched in the collection titled West Virginia State Parks, National Register Forms. The cabins and other CCC projects can still be seen at Watoga State Park and other parks.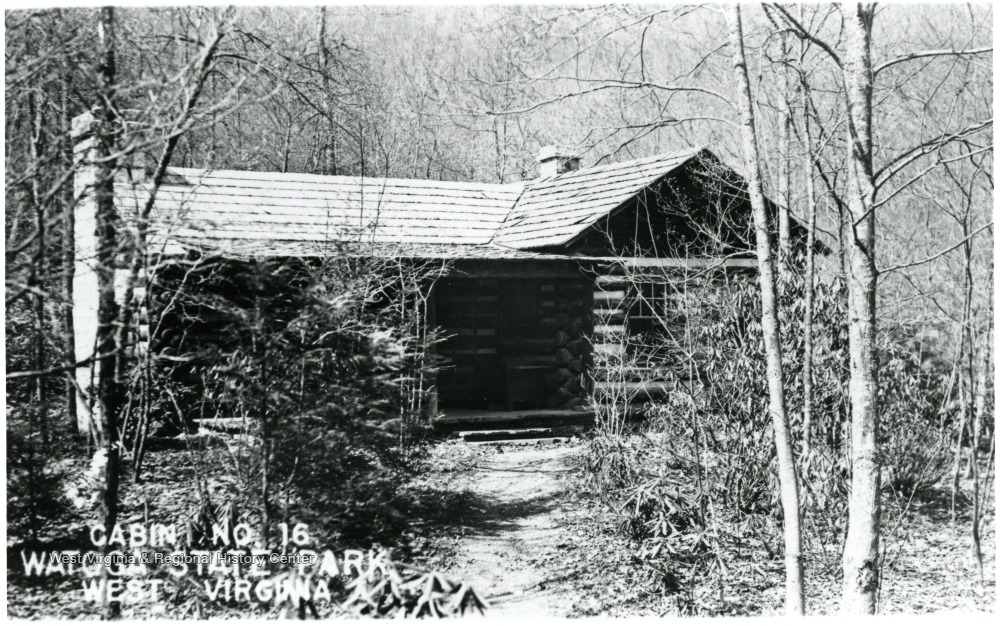 I am including a few more historical photographs of our state parks from West Virginia History On View. West Virginia maintains nearly forty state parks and forests so I hope that you will take advantage of this resource while maintaining the recommended six-feet of social distancing.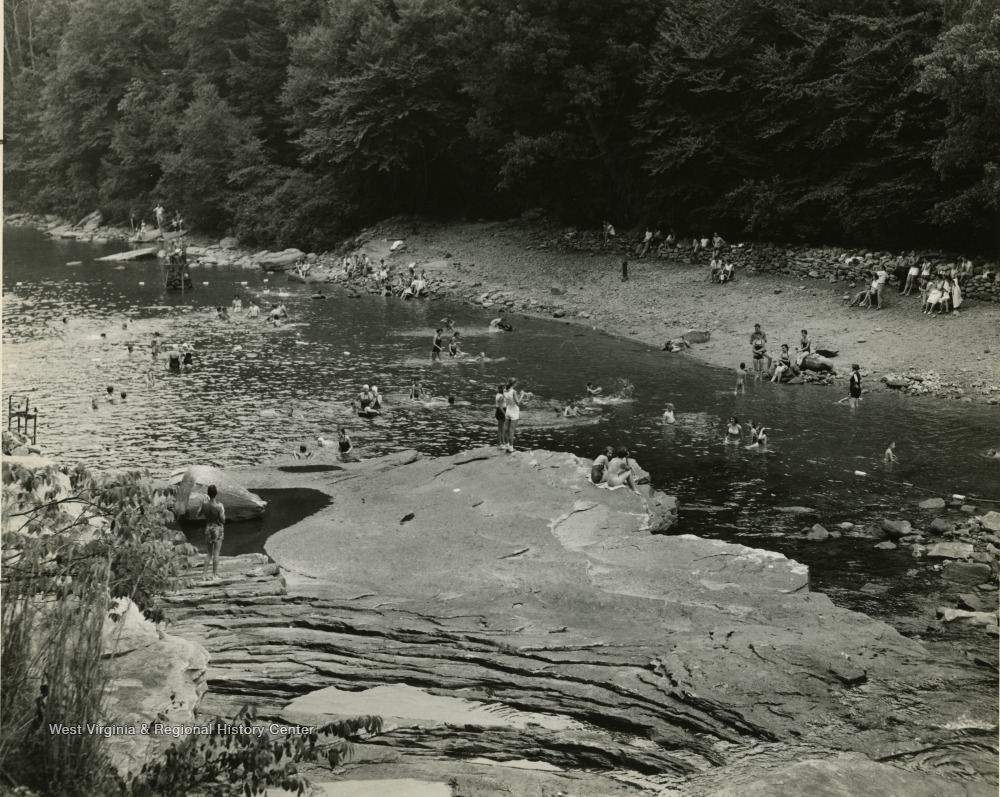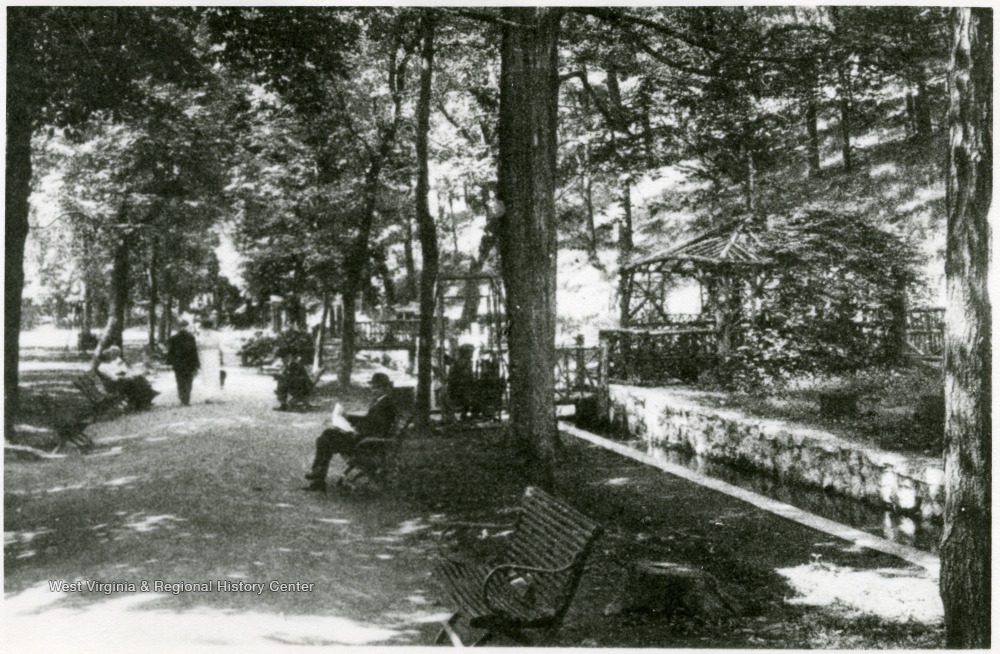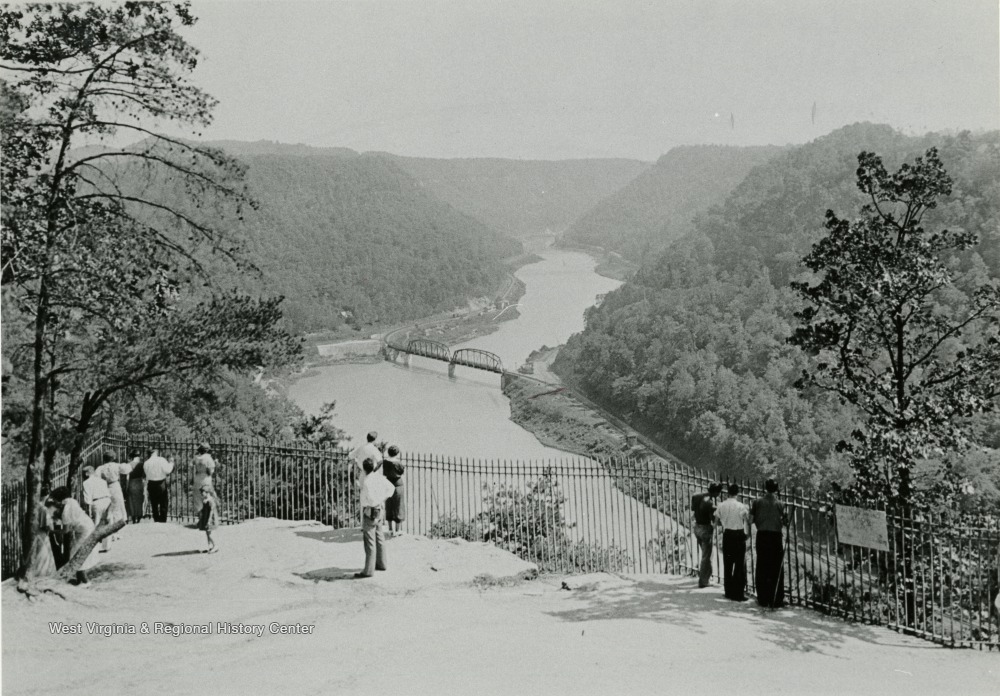 Covid-19 has created an extraordinary opportunity for us to think about what is important and to strip away parts of our lives which no longer seem important. Getting outside to the woods has continued to be important to me. I hope you have found what brings you relief and are safe, healthy, and hopeful. I leave you with this beauty, the soon to be blooming resilient and beautiful state flower, rhododendron.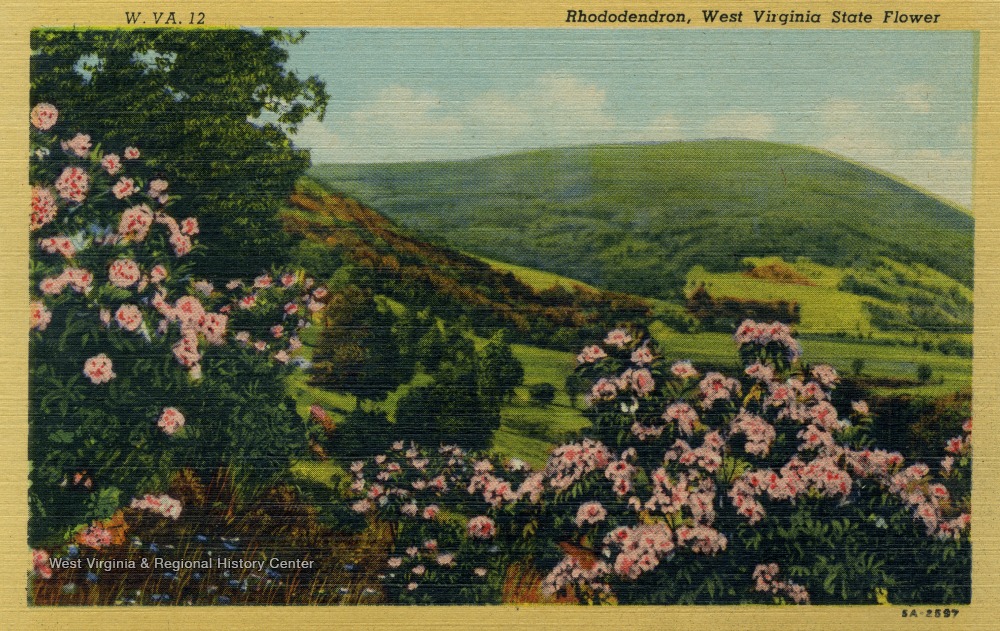 For more in depth information on the parks mentioned here, do advanced research on the West Virginia and Regional History Center's resources, and we look forward to seeing you when our doors open again.
One Response to 'Visit West Virginia Parks During the Pandemic'
Boody Talbott Says:
April 17th, 2020 at 10:56 am

What a wonderful blog entry. It should make West Virginians want to get outside and enjoy our natural wonders.
Leave a Reply