Posted by Monte Maxwell.
May 20th, 2020
West Virginia University Libraries' Teaching and Learning Committee has selected three Honors College students as 2020 Robert F. Munn Undergraduate Library Scholars.
"All of us at WVU Libraries are pleased to name Iain MacKay, Jordan Nistendirk and Jack Steketee as Munn Scholars," Dean of Libraries Karen Diaz said. "Despite all of the challenges surrounding COVID-19, such as a closed campus, they exceeded expectations in the research they conducted and the impressive works of scholarship they produced."
The WVU Libraries and the Honors College established the Robert F. Munn Undergraduate Library Scholars Award in 2009 to honor Dr. Robert F. Munn, dean of Library Services from 1957-1986. The award goes to one or more Honors students for an outstanding humanities or social sciences thesis based on research conducted in the WVU Libraries. Along with a $1,000 award, the scholar's name is added to a plaque in the Downtown Campus Library and the thesis is added to the Research Repository @ WVU.
"I am thrilled the Honors College and WVU Libraries are able to continue this partnership to recognize our best and brightest humanities and social sciences scholars. These students deserve this recognition for producing their respective scholarly work that spans a variety of disciplines," said Dr. Damien Clement, acting dean of the Honors College.
All three Munn Scholars are from Morgantown.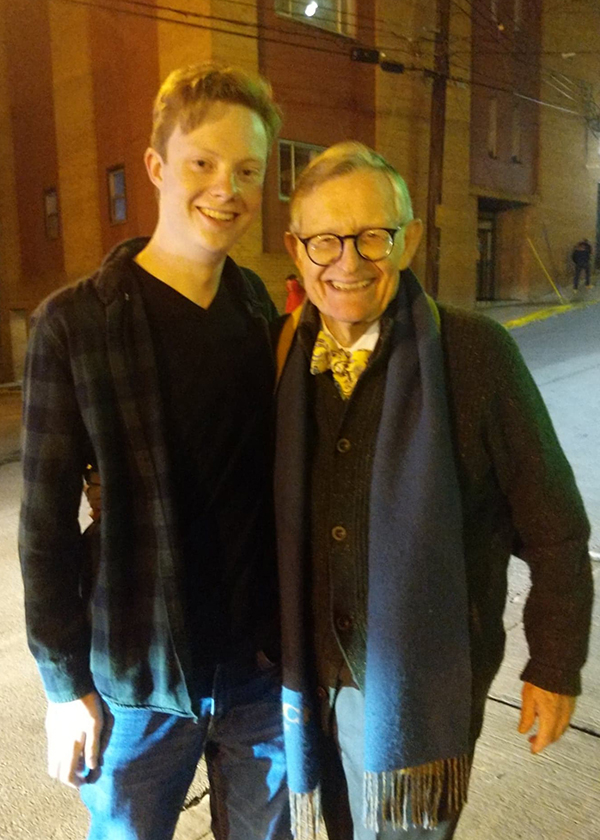 MacKay won for his thesis titled "Vermeer as Aporia: Indeterminacy, Divergent Narratives, and Ways of Seeing." The research process had him poring through 86 books some dating back 200 years.
In his paper, he disputed the notion that paintings by 17th century Dutch artist Johannes Vermeer are ambiguous. One of the works he addresses is "Woman Holding a Balance," which contains the painting "Last Judgement." MacKay contends the image hints at two future paths or "foreshadow without resolution."
"By shifting the conception of Vermeer's works from ambiguity to indeterminacy, divergent narratives emerge which inform a more complex understanding of Vermeer's oeuvre," MacKay wrote. "These divergent narratives understand Vermeer's paintings as turning points in stories that extend beyond the canvas; moments where the possibilities of a situation diverge in different directions. Thus, a myriad of narratives might be contained in a single painting, all of which simultaneously have the possibility of existing, but not the actuality."
MacKay graduated in May with a bachelor's degree in art history from the College of Creative Arts and a bachelor's in philosophy from the Eberly College of Arts and Sciences with a minor in history. After taking off a year, he plans to pursue his Ph.D. in art history.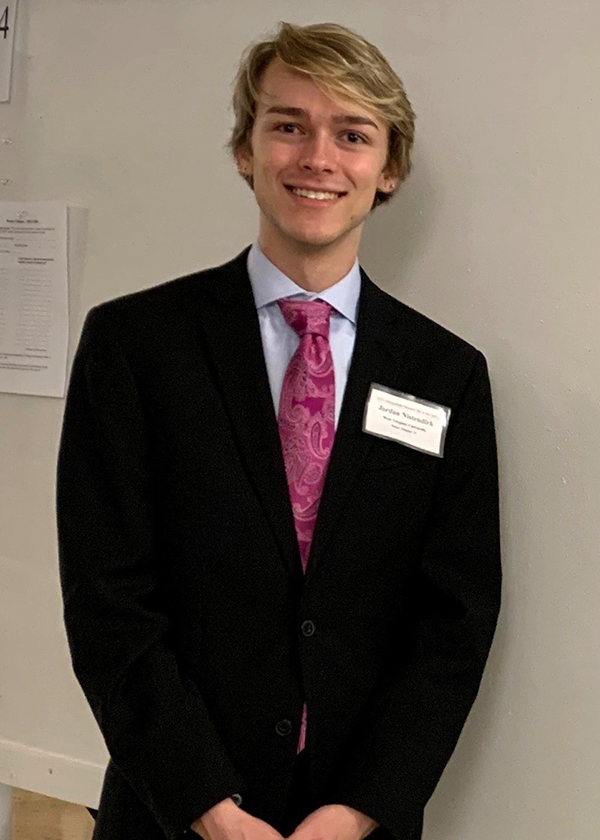 Nistendirk won for his thesis titled "Insiders and Outsiders on the Gay Community in Weimar Berlin." He drew from primary and secondary sources in his research. Along with books from the library, he used the Libraries' electronic databases to find newspapers and travel guides from the period.
In his paper, Nistendirk explores the factors, such as tourism and hyperinflation, that lead to Berlin being viewed as an "international gay capital" in the 1920s and sparked persecution and anti-homosexual laws just a decade later.
"The impact of visibility is a double-edged sword," Nistendirk said. "It helps facilitate activism and draws opposition to the community. People saw the community's open existence as the death of traditional values."
Though Adolf Hitler and Nazi leadership were originally ambivalent towards homosexuality in their ranks, Hitler and the party became aggressively homophobic after taking power in 1933, Nistendirk explains in his thesis. They raided the Institute for Sexual Science, burned thousands of books relating to homosexuality, and arrested tens of thousands of German homosexuals and sentenced them to concentration camps.
"In less than fifteen years, Berlin's gay community, the first global epicenter of gay culture, was forced back underground and the visibility of gay Germans was destroyed until after the Holocaust," Nistendirk wrote.
He concludes by calling "the story of 'gay Berlin' relevant in modern discussions of LGBTQ inclusion because it demonstrates how massive visibility can be both helpful and hurtful to the queer movement."
"Berlin is also a haunting reminder that the progress of the homosexual movement is never truly secure, and within a matter of decades the entire community's visibility can be destroyed for years to come," he wrote.
Nistendirk considers his paper as a way to increase his involvement in the gay community. So far, he has presented his paper at five symposiums.
Nistendirk graduated in May from the Eberly College of Arts and Sciences with dual majors of political science and history with minors in public relations and sociology.
After taking off a year, Nistendirk plans to pursue a Juris Doctor degree with a master's degree in public administration.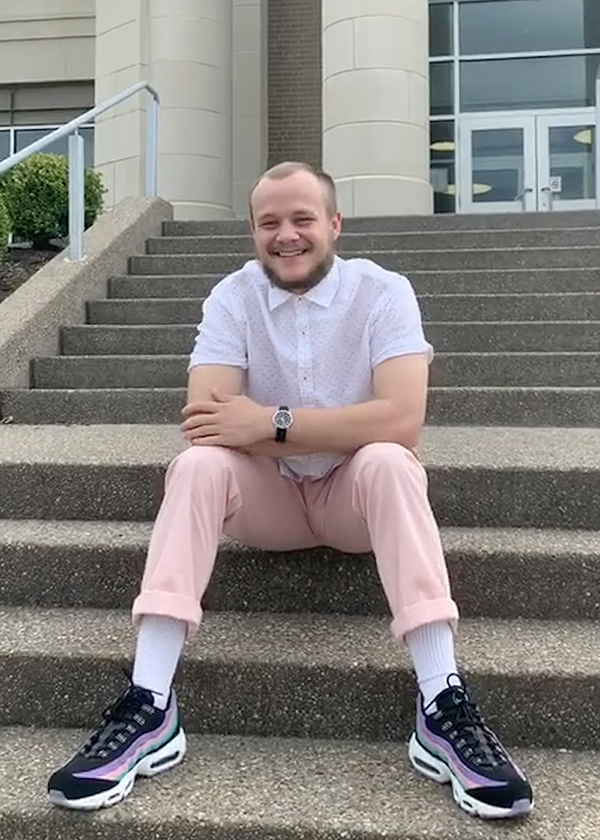 Steketee won for his thesis titled "The Effects of Environmental Restoration on Housing Prices in Northern Colorado." For his project, he used the Libraries' resources to identify relevant up-to-date figures and recently conducted research from peer reviewed journals.
He then had to transform the information and data he collected into a clear and concise paper. It was one of his largest undertaking as an undergraduate.
"It's rewarding to work on something for a whole semester," Steketee said.
In his paper, Steketee took on what would appear to be a simple question: "Environmental cleanups or environmental restoration efforts are happening all across the U.S. However, the question is, do these restoration projects provide value to nearby residents?"
Arriving at an answer required reviewing and analyzing 66,127 housing transactions recorded from 2006-2015 in the three Colorado counties.
"We find that there is some effect on housing prices attributed to an environmental restoration project. However, results show that the effect may only be felt when the property is located within a certain distance of the project and not felt further away, with even a negative effect shown," Steketee wrote.
Steketee graduated in May with a bachelor's degree in Environmental and Natural Resource Economics for the Davis College of Agriculture, Natural Resources and Design.
Leave a Reply