Posted by Jane Metters LaBarbara.
September 28th, 2020
Blog post by Lori Hostuttler, Assistant Director, WVRHC
Recently, my cousin gave me a shoebox of family photos that belonged to his mother, my dad's sister. I am curious about all my ancestors, but I don't know as much about my father's side of the family. So, these pictures are especially treasured.  The box contains images dating from ca. 1910-1994. I am grateful and very happy to have them.  There is just one problem – very few of the images are labeled.  While I recognize some people and places quickly, more than half of the images are unknown to me.  I am lucky that there are context clues and a couple family members that might help me, but there are some photos that I may never identify.  It is a simple endeavor that we often put off: labeling our photographs.  This post will give some quick tips for adding descriptive information to print photographs and digital images.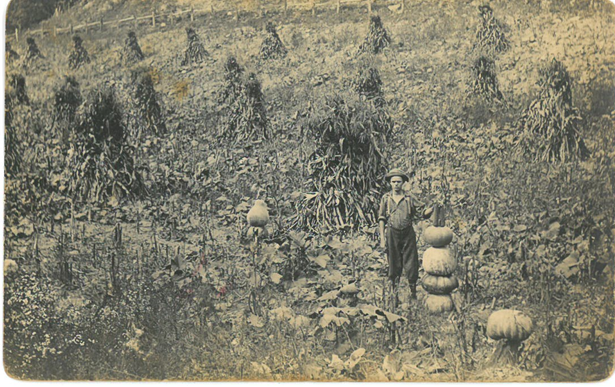 Labeling photographs will help your family members who inherit your pictures. It will also greatly assist archivists who might work with your family photos if they are donated to the archives.
If you can record information about photographs separately and not write on the backs of the photographs, that is ideal. But you must be able to keep the information connected to the image. If you are placing photographs in paper or plastic sleeve you can write descriptive information on the sleeve with a pencil or special pen as needed. Sleeves should be archival quality and care should be taken when placing or removing photographs from the sleeves. The same goes for archival quality photograph albums.
If you choose to write on photographs, you should always write on the back side. If the photograph back has a matte surface, you can use a pencil to very lightly write a date, location, and any other identifying information on the back of the photo. Pencil lead will not bleed through the backing material. Writing lightly is important. Pressing too hard will imprint the text through to the front of the photo.
If you have a photograph with a glossy backing, the Library of Congress recommends using a film marking pen to write on the back of the photographs. The pen must have acid free ink that dries quickly and doesn't bleed into the photograph material. Be careful not to stack photos while the ink is still drying to prevent unwanted transfer onto other photographs.
Instead of writing out a full description, photos can be numbered on the back with pencil or a special pen. Details about the image can be recorded on a sheet of paper or in a digital file with information corresponding to the numbers. Again, that paper or digital file must always be available to the owners of the photographs for this method to work.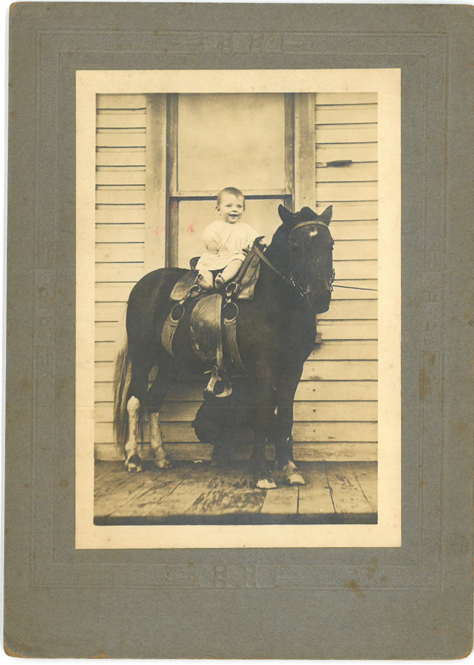 Most of our modern photographs are digital, so there are different challenges for "labeling" the images. Developing a naming system for digital images can help you to retain a minimal amount of descriptive information about the files. You can include dates, location, and other details in the filename, but you don't want your filenames to be too long. If you name them with a consistent pattern such as YYYY-MM-DD_Location_Name, they will be easier to search and keep organized. You can also create a folder structure with some subject information in the folder names.
For large collections of digital images, you might consider a photograph management program such as Adobe Lightroom or Picasa. These programs will allow you add tags and descriptive information about your photograph files. If you don't want to use a program, this blog post gives an overview of adding information to digital photographs without using special software.
I hope this post will inspire you to organize and label your photographs collection. It will make your family and archivists happy in the future.
Resources:
Library Congress Photographs Preservation FAQ
4 Easy Ways to Label Photographs Blog Post
How to Add Photo Metadata without Special Software Blog Post
Northeast Document Conservation Center Care of Photographs Preservation Leaflet
Leave a Reply