Posted by Jane Metters LaBarbara.
October 6th, 2020
Blog post by Lori Hostuttler, Assistant Director, WVRHC
The West Virginia & Regional History Center (WVRHC) is the archives and special collections library at West Virginia University. We acquire, preserve, and provide access to materials that document the history and culture of West Virginia and central Appalachia. Each year in October, we take time to emphasize the importance of the records we collect, highlight the services we provide, and recognize the people who maintain the historical records of our state and region. October is American Archives Month!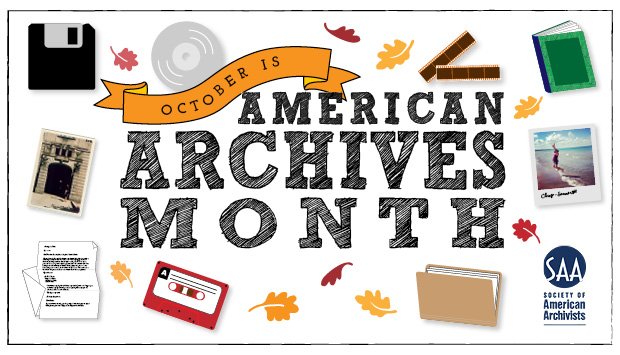 Archives are records created by people or an organization that are collected because they have continuing value.  Archives can include letters, photographs, reports, sound and video recordings, maps, newspapers and other primary sources that provide firsthand evidence and data. They can be in physical or digital form. Archives are critical resources for historical research and study.  They can be inspirational for writers and artists.  They are also important tools for teaching history and literature and many other subjects.  To learn about the archival materials at the West Virginia & Regional History Center, visit the Center's website, particularly the Guide to Archives and Manuscripts as well as the Collections page.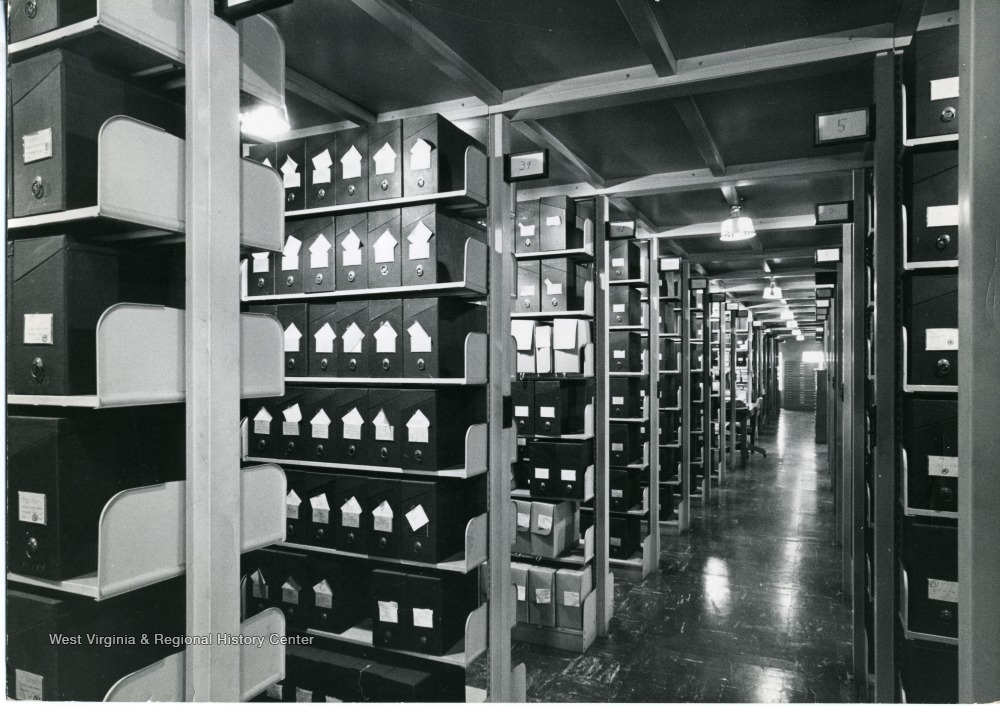 Archivists have an important role. An archivist summarized it as, "Archivists bring the past to the present. They're records collectors and protectors, keepers of memory. They organize unique, historical materials, making them available for current and future research." Indeed, archivists acquire materials, organize them, make sure they are preserved for the future, and provide access to them. Archivists also teach classes, curate exhibitions, and create digital collections. The staff at the West Virginia & Regional History Center do all these things and more. They are excellent stewards of the archival materials in their care. As Assistant Director, I wish to thank them for all their hard work. To the staff of the Center, your efforts are very much appreciated!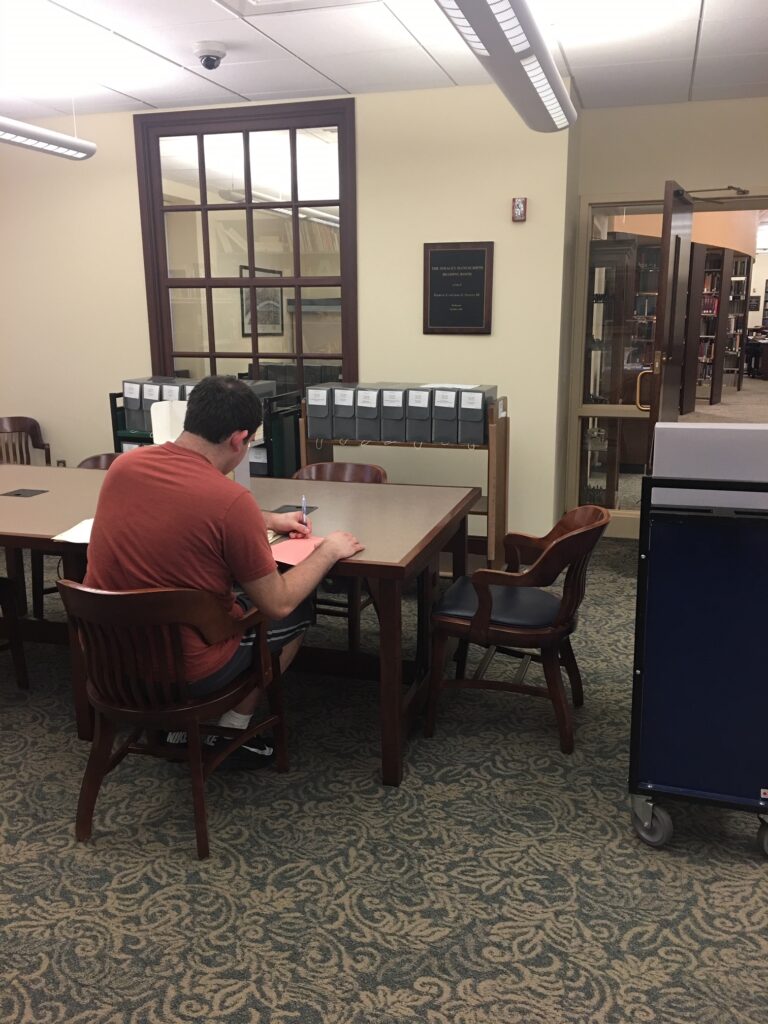 Beyond the West Virginia & Regional History Center, many other archives exist across the state. The West Virginia State Archives in Charleston, Special Collections at Marshall University in Huntington, the Richard J. Trefry Archives at the American Public University in Charles Town, and the Archives and Special Collections at the Ohio County Public Library in Wheeling are just a few. Many of the schools in the West Virginia state college and university system have archival collections in their libraries. Public libraries, museums, and historical societies also hold archival collections. There is a good chance there is an archive near you. I hope you will support them by researching, donating, and advocating.
While the COVID-19 pandemic has affected all institutions, many are still offering services. The WVRHC is currently open by appointment to open faculty, staff, and students at WVU. We continue to provide limited research and reference services remotely.
A unique opportunity to interact with Center staff, #AskAnArchivist Day, takes places tomorrow, October 7, 2020. Archivists from the Center will take over the WVU Libraries Twitter feed and answer any question you might have about archives. We hope you will participate!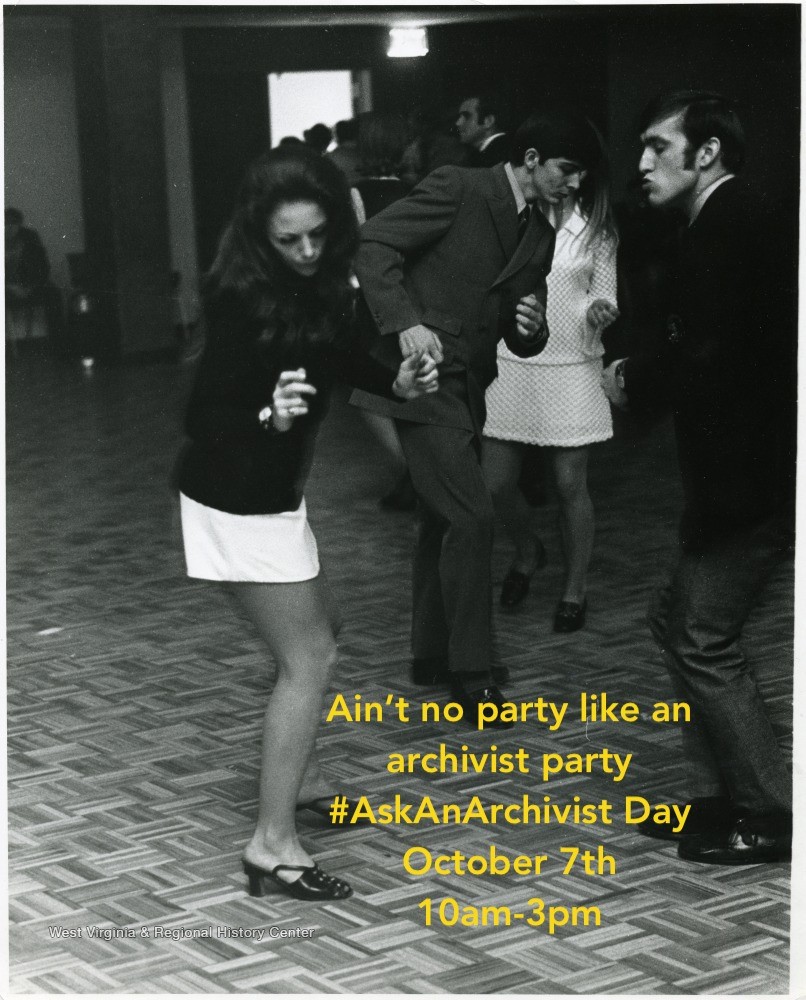 Leave a Reply