Posted by Jane Metters LaBarbara.
November 17th, 2020
Blog post by Lori Hostuttler, Assistant Director, WVRHC
I first tasted buckwheat as a child when my dad took me to a buckwheat cake breakfast in Bridgeport. I didn't really like the buckwheat cakes because there were little pieces of the hull in the cake and I didn't like finding something hard in an otherwise soft pancake. I haven't had buckwheat cakes since. Recently I stopped at West Virginia's throwback roadside attraction and store, Cool Springs Park, in Preston County. On a whim, I purchased a bag of buckwheat flour milled in nearby Eglon, West Virginia. It was time to give buckwheat another chance.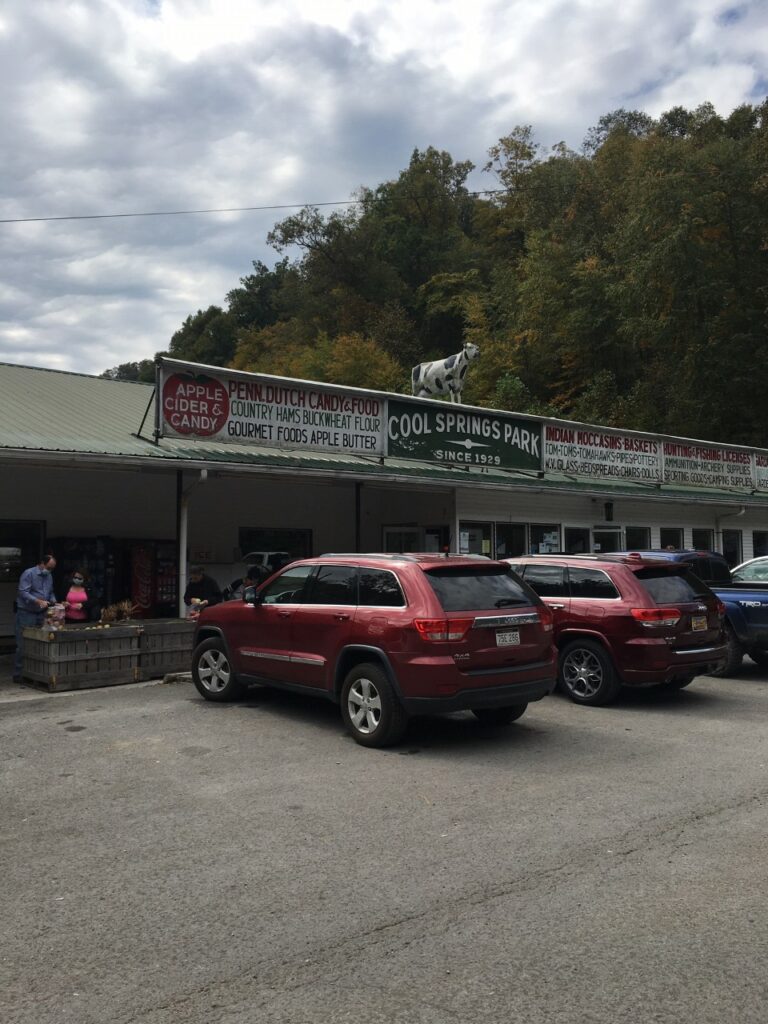 Preston County is home to the annual Buckwheat Festival held in Kingwood since 1938. Buckwheat was once an important crop for farmers in the county because it's hardy and can be planted late. Deceptively like a cereal grain, it's actually a fruit in the same family as rhubarb. In recent years, only small amounts are still grown in the area, so the buckwheat groats are trucked in and milled locally at Eglon and the Hazelton Mill.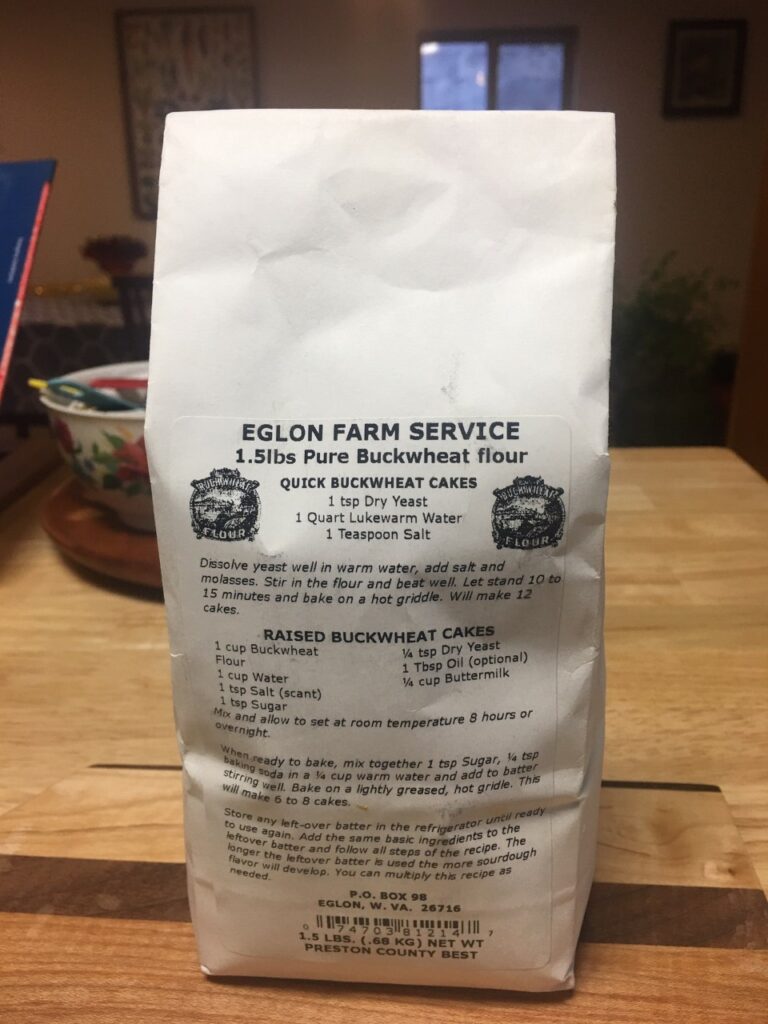 First, I wanted to try to the classic buckwheat cakes again. To my delight, the buckwheat flour I purchased was milled very finely. No hard pieces of hull to be found! Conveniently, there was a recipe right on the bag. I followed the directions for "Raised Buckwheat Cakes," but I halved the recipe since there are only two of us in my household.
Raised Buckwheat Cakes (full recipe)
1 cup buckwheat flour
1 cup water
1 tsp salt (scant)
1 tsp sugar
¼ tsp dry yeast
1 Tbsp oil (optional)
¼ cup buttermilk
Mix and allow to set at room temperature 8 hours or overnight. When ready to make, mix together 1 tsp sugar, ¼ tsp baking powder, and ¼ cup warm water and add to batter stirring well. Bake on a lightly greased, hot griddle. This will make 6 to 8 cakes.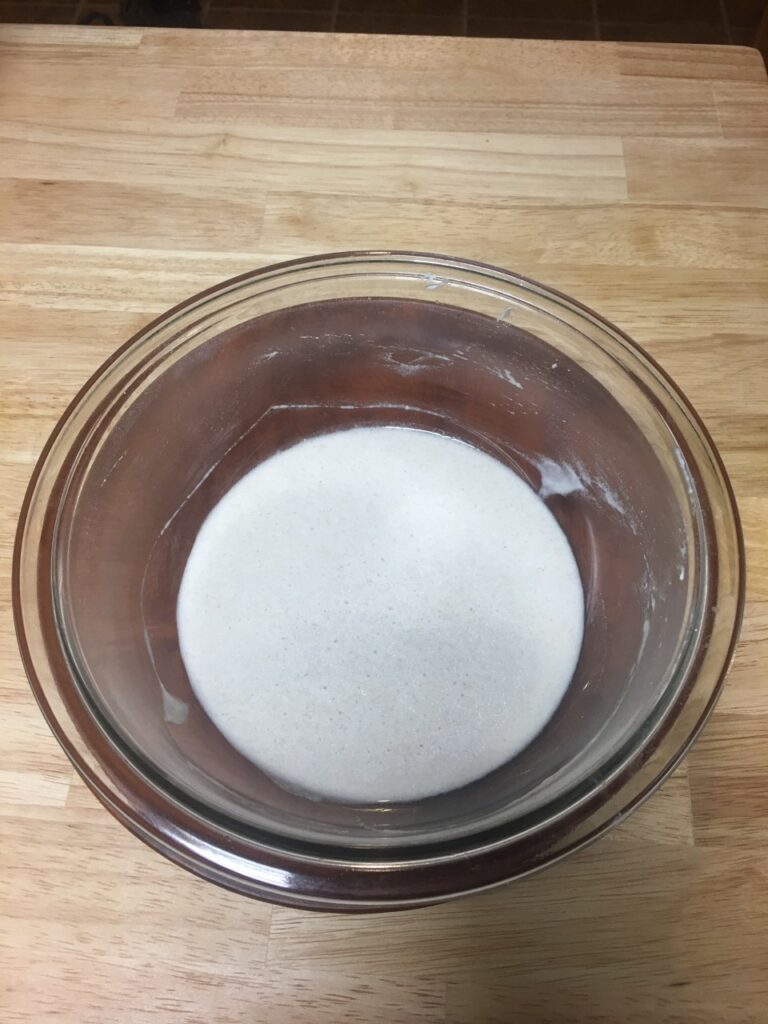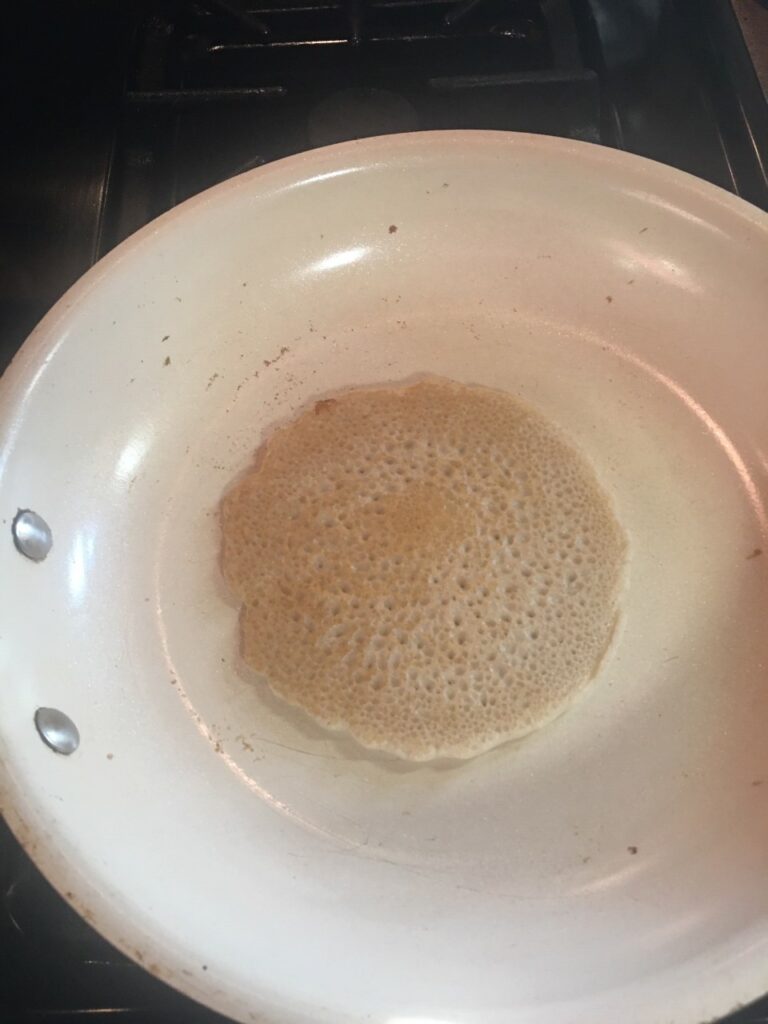 I mixed the ingredients and let it sit overnight. In the morning, I added a small amount of water, sugar, and soda to the mix. I then fried them in a ceramic non-stick pan. They were much better than I remembered, perhaps a little salty for my taste, so I will reduce that next time. My significant other enjoyed his with West Virginia maple syrup and butter. He liked them just fine. I can imagine this batter making very nice savory crepes.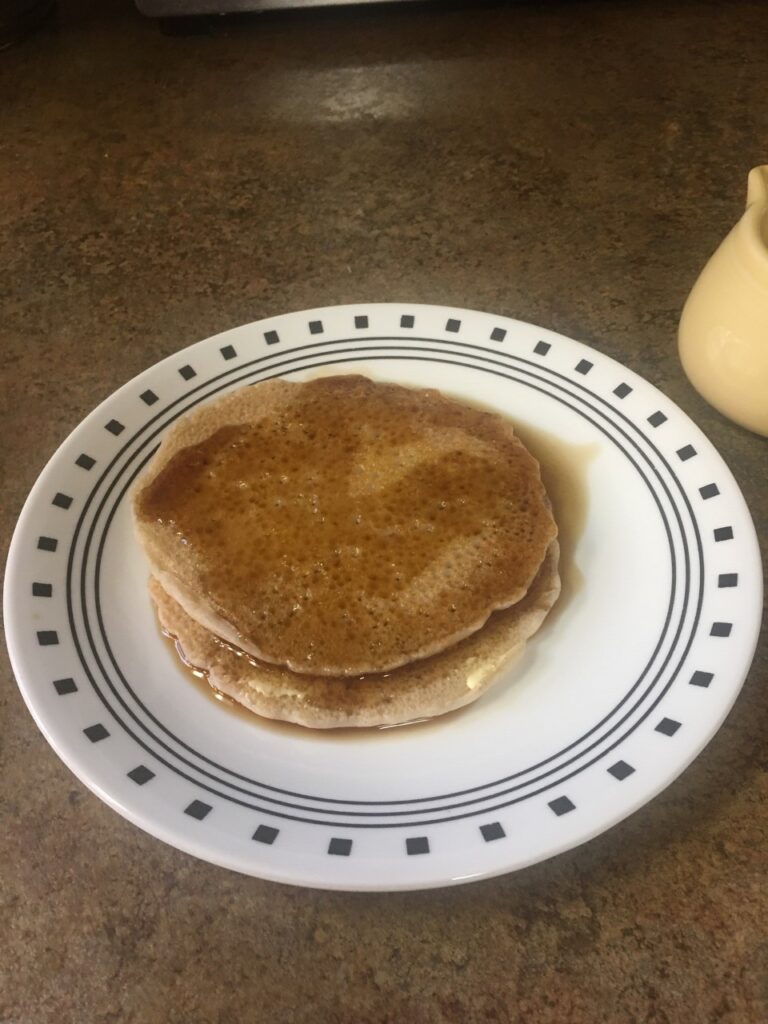 Using leftover batter, you can make a sourdough type starter. According to the package, just store any leftover batter in the refrigerator. When you want to make buckwheat cakes again, add the same basic ingredients and follow the steps of the recipe. The longer it is used the stronger the sourdough flavor will develop.
After conquering the buckwheat cakes, I looked for other recipes that use buckwheat flour.  A basic Google search returns quite a few recipes, more than I expected.  I decided to try Salted Chocolate Buckwheat Cookies created at the Bien Cuit bakery in New York City. Apparently, buckwheat can be pretty sophisticated too!  
Salted Chocolate Buckwheat Cookies
(makes 15 cookies)
1 cup buckwheat flour
2 Tbsp + 2 tsp cocoa
1 ½ tsp baking powder
¾ cup brown sugar (lightly packed)
1 stick unsalted butter, softened
½ cup chocolate chips (mini chips work best)
½ tsp espresso or strong coffee
Powdered sugar for dusting
Sea salt for sprinkling (I used JQ Dickinson flaked salt.)
Mix flour, cocoa, and baking powder and set aside. Using an electric mixer, beat brown sugar and butter until light and fluffy, about 4 minutes. Gradually add dry ingredients and beat on medium low. Add the espresso and chips and mix until blended. Transfer the dough to a floured work surface and shape into a log about 10 inches long. Chill for at least an hour. After chilling, cut into 15 pieces. Sprinkle with sugar and salt. Bake 12 to 15 minutes at 375 degrees. Cool on the pan briefly and then move to a wire rack.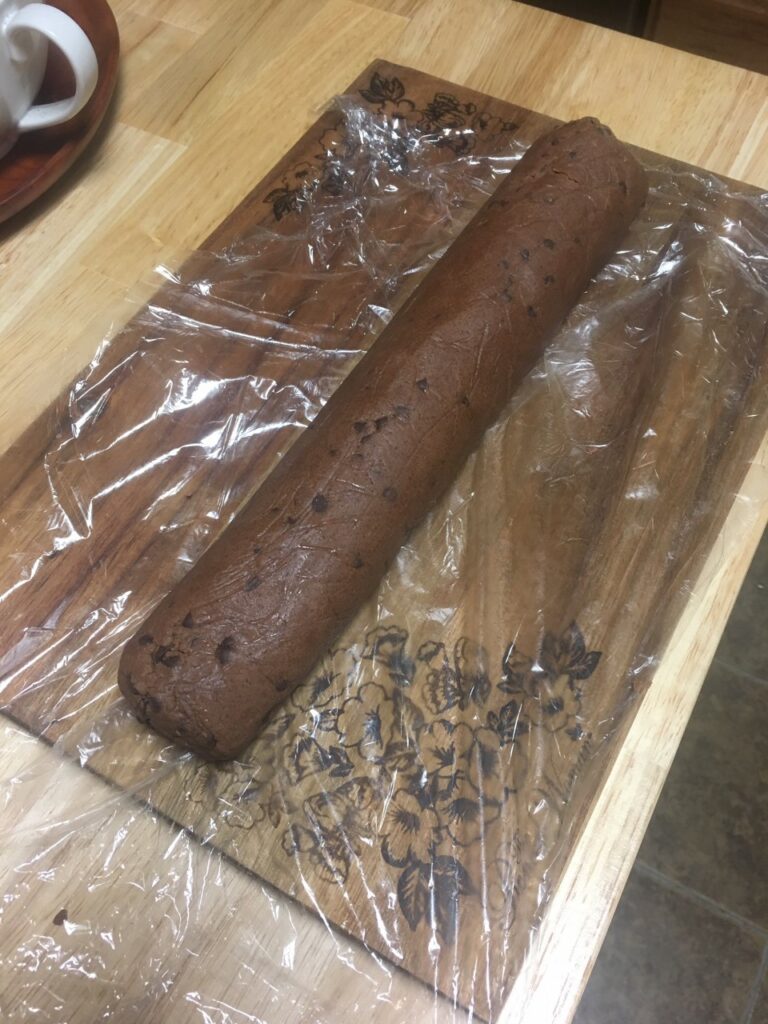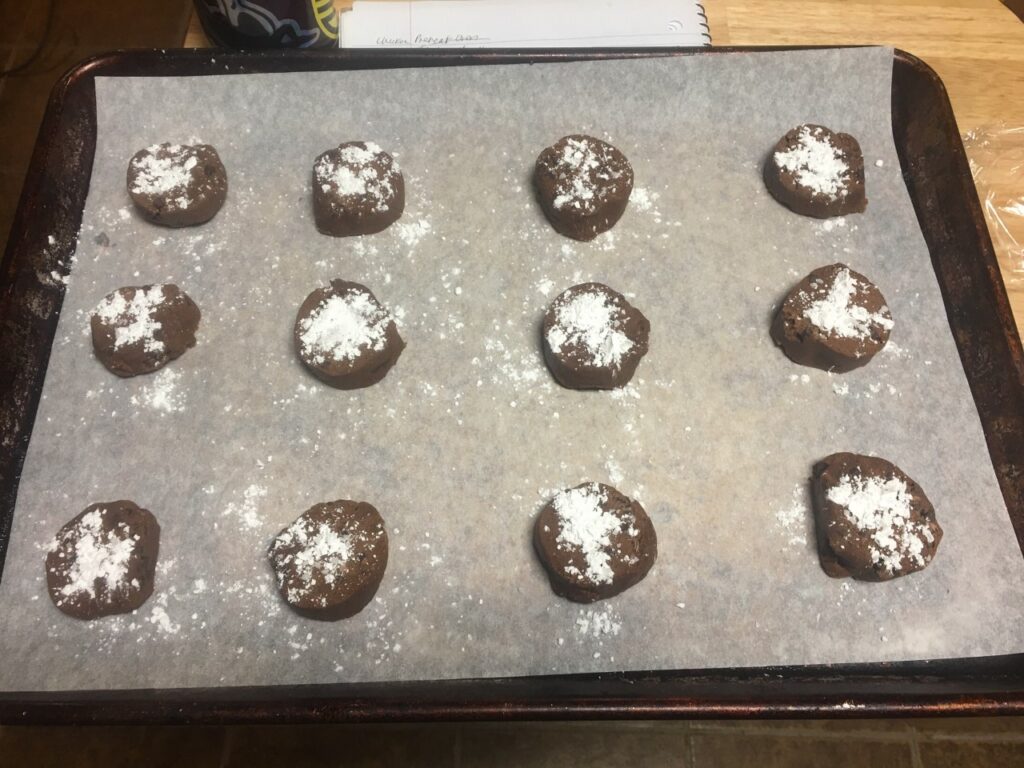 I mixed the ingredients per the recipe, chilled the dough for a couple of hours while I cooked dinner, added the salt and sugar, then sliced and baked the cookies. Again, I halved the recipe since we are a small household. These came out pretty nice. Good flavor. Very crispy on the bottom though. The bake time was 12-15 minutes. I let them stay in for the whole 15 but I think they would have been just a little better if I would have taken them out at 12 minutes.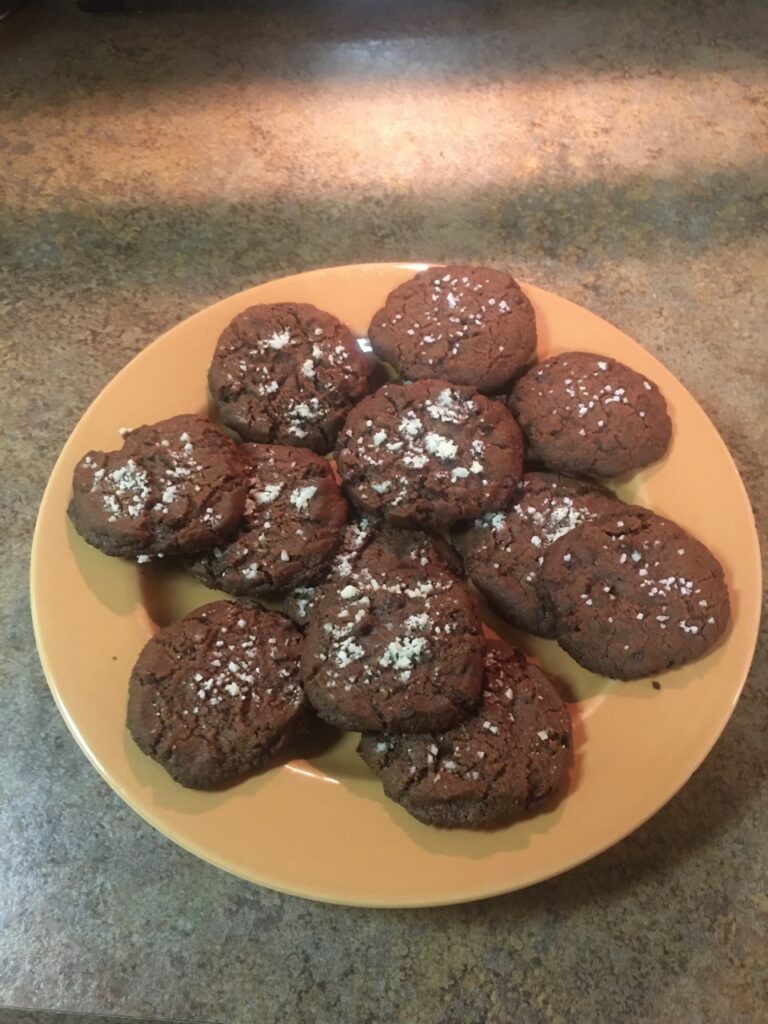 I'm glad that I gave buckwheat a second chance! I'm looking forward to using the rest of the bag and trying other recipes. There are some really wonderful ones shared on this Good Press blog post written by a local Preston Countian. If you can't make it to Cool Springs or other local retailers, buckwheat can sometimes be found at the grocery store in the Bob's Red Mill or Hodgson's Mill brands.
Resources:
West Virginia Encylopedia Buckwheat Festival Entry
One Response to 'Give Buckwheat a Chance'
Linda Says:
December 16th, 2020 at 2:42 pm

I am so glad that you mentioned gluten free at the end. I will definitely give the cookies a try. I have seen big bags of Preston County buckwheat flour at the ends of aisles in Kroger. I never thought of it as a specialty food. I have fond memories of Mom making the pancakes. Nice post!
Leave a Reply