Posted by Jane Metters LaBarbara.
November 23rd, 2020
Blog post by Nathan Kosmicki, WVRHC Graduate Assistant.
Today, Point Pleasant, West Virginia is known as the home of "Mothman," an urban legend and iconic symbol for the small town at the confluence of the Kanawha and Ohio Rivers. An annual Mothman Festival is held every year, celebrating the small town and a creature which has faded into myth and legend rather than lingering danger. The Mothman legend originates from several sightings in 1966 and culminates with the collapse of the Silver Bridge on December 15, 1967. While the bridge collapse was clearly not the result of a mythical monster's intentions, the legend persists.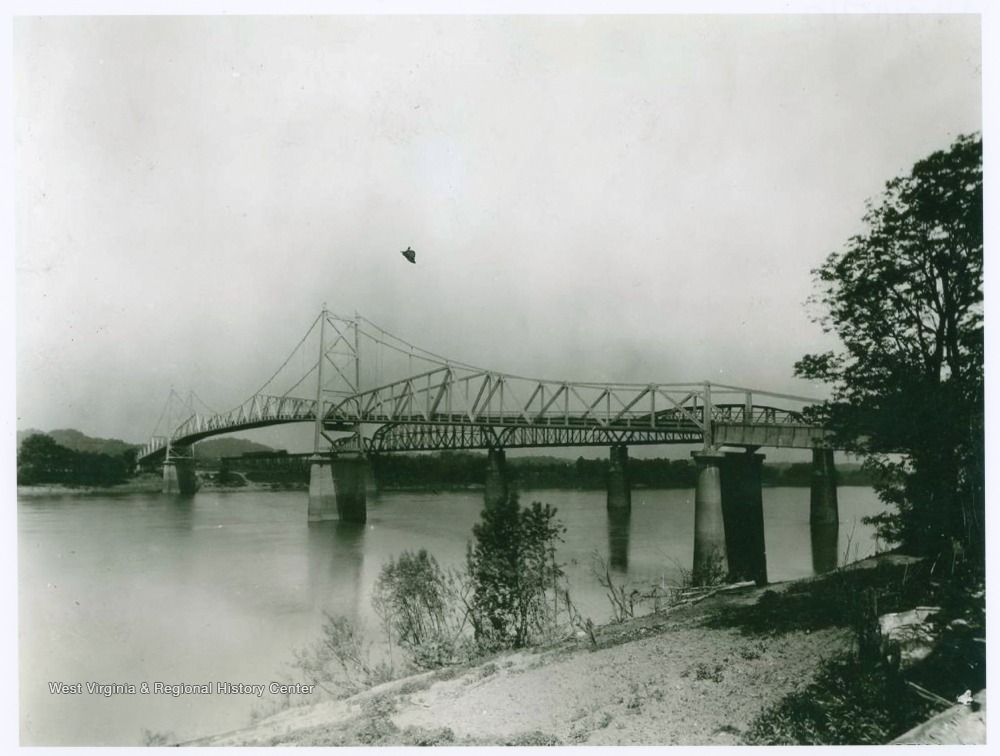 The Silver Bridge was constructed in 1928 using high tension eye bar chains and rocker towers, which was unique for the period. Nearly 40 years after its construction the bridge collapsed, during rush hour traffic, due to a crack in one of the eye bar chains and years of poor maintenance. Additionally, as automobiles and trucks developed between 1928 and 1967, they both became heavier and more numerous. When the Silver Bridge was built it was designed to accommodate the weight of 1920s automobiles not the much heavier sedans, tractor trailers, and buses of the 1960s. With rush hour traffic crowding the bridge with heavier vehicles, the bridge failed and 64 people were plunged into the 44 degree Ohio River water; 46 did not survive.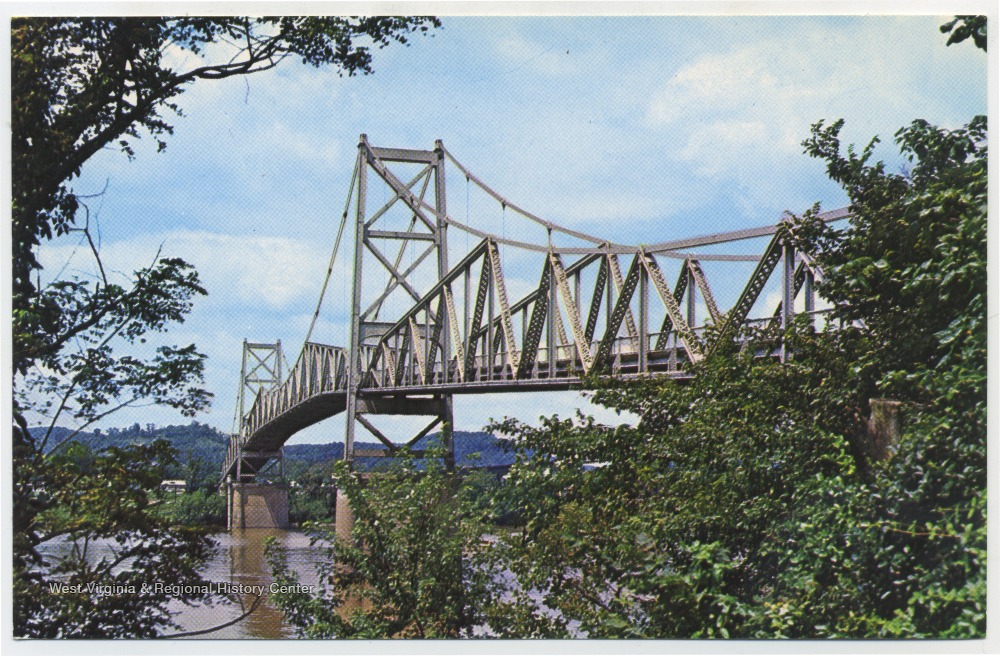 In 1969 the Silver Memorial Bridge was constructed one mile down river from the original location. The new bridge is a steel cantilever bridge and allows traffic along U.S. Route 35 to cross between West Virginia and Ohio. To date, the Silver Bridge collapse is one of the worst in United States history and the new bridge as well as a memorial at the site of the original stand in remembrance of those who were lost.
Leave a Reply