Posted by Jane Metters LaBarbara.
December 21st, 2020
By Meredith Dreistadt, Graduate Student Assistant, WVRHC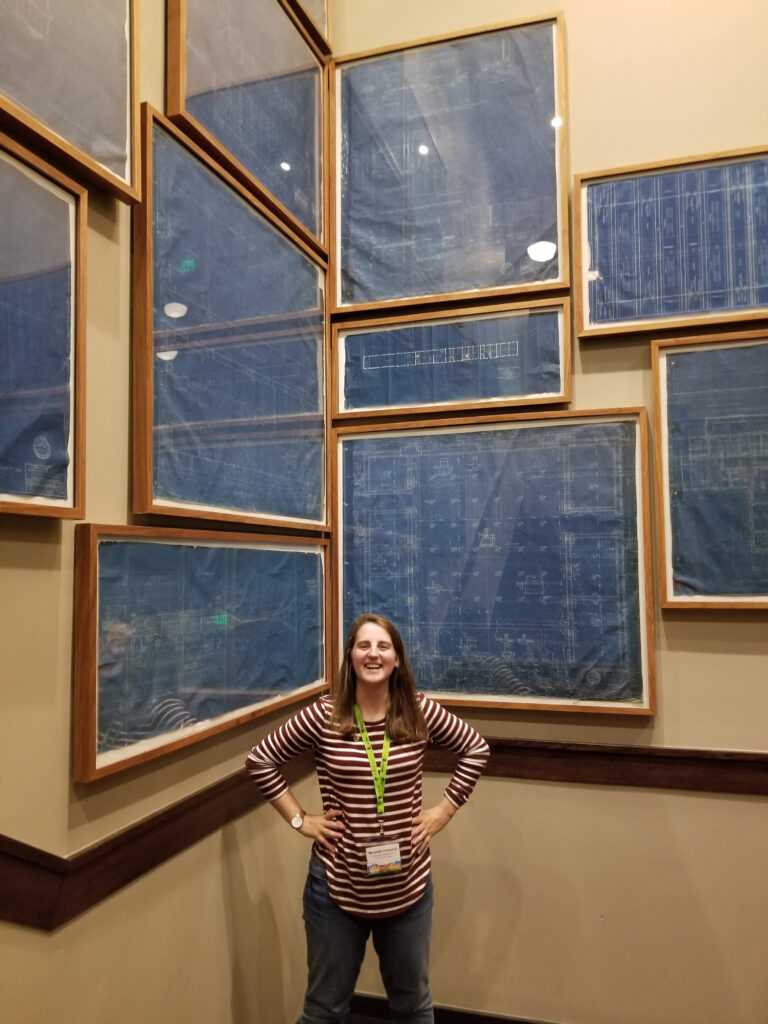 I am a second-year graduate student in the Public History program here at WVU, and this is a reflection on my first semester working in the WVRHC's Modern Congressional and Political Papers Collection. For my first year as a student at WVU, I was working part time in a local museum's small archive which really made my transition to a large, long-established collecting institution an interesting one!
One of the major differences is in how each institution catalogs artifacts both in terms of different software (PastPerfect vs. ArchivesSpace) and in terms of process. At Arthurdale, my main objective was to create as much detailed metadata as possible for each object to make finding that particular item easier for ourselves and future researchers. At the WVRHC, we use an archival processing theory called "More Product, Less Process" which works to more quickly reduce the backlog of thousands and thousands of objects that still need processing. Both methods make sense for each collecting institution because of the size of the collection to process and the way the objects are used by researchers and staff.
Aside from the technical aspects of my assistantship at the Depository, I found learning about mid- to late-twentieth century political papers refreshingly different from what primary source documents I have worked with for both work and my own research. In my studies, I have primarily focused on early-twentieth century, New Deal era social and governmental shifts as well as the Enlightenment in France and its repercussions. Finding letters in Governor Arch Moore's Papers that were written about seat-belt laws, citizens protesting the construction of a football field, and leaders concerned about reducing the national deficit in the 1980s has been a very interesting change.
Perhaps one of the more interesting recent finds in the Moore Papers has been the Gramm-Rudman-Hollings Legislation of 1986 (in Folder 3 of Box II.F. – 52). This folder contains correspondence between Governor Moore and various heads of West Virginia state agencies to understand how this new law, which was aimed at cutting down the national deficit by massively decreasing spending, would affect each agency. For agencies that focused on natural resource conservation, it appears that they were affected rather similarly, losing funding that would halt some initiatives of conservation. In other cases, the budget of an agency like the Board of Regents remained fairly untouched. This folder provides an interesting insight into how a national policy like reducing the deficit, which was a focus of the Reagan Administration, affected particular regions, work, and projects in West Virginia.
This has been a very interesting semester of work getting to know the archives and the documents and photos I've had the chance to work with during the time of COVID-19. It has been a successful semester and I am looking forward to the next one!
Leave a Reply