Posted by Jane Metters LaBarbara.
March 15th, 2021
Blog post by Katie Lehosit, WVRHC Graduate Assistant.
Census records, obituaries, and old newspapers aren't just for genealogy. In fact, with a little bit of hard work, archival research can reveal stories stranger than fiction. Such is the case with the following story, first introduced to me by Dr. Jennifer Thornton of the WVU History Department. It's a story of immigration, a missing single mother, and ultimately, the injustice of late 19th century Wheeling.
We begin our story in Wheeling, West Virginia, in November 1879. Readers of the Wheeling Daily Intelligencer could find, buried among news stories and society updates, an advertisement for "Chinese Laundry" at 1325 Market Street. The laundromat was run by Yee Wah, Jeui Lee, Yang Fou, and Wah Sing, who lived in a boarding house at 1136 Market Street. The four men immigrated from China, and found themselves in a booming industrial era Wheeling.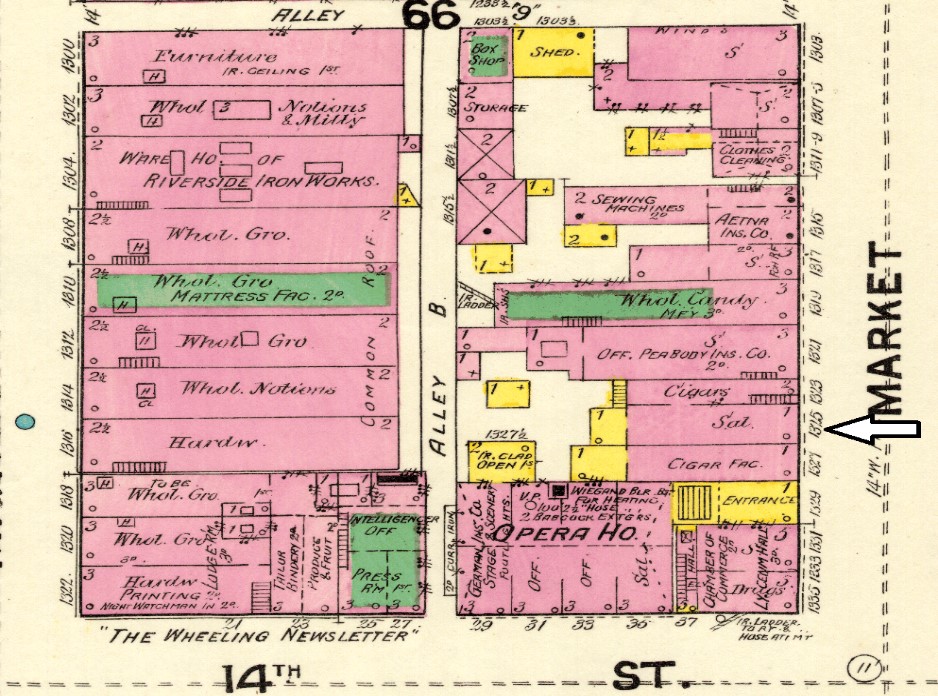 The Wheeling Daily Intelligencer reported on the four men and their laundromat for decades. Usually, hate crimes were committed against the men and their shop. For example, in 1878, a drunk and disorderly citizen named Paul Heiler declared "war against China" and entered the laundromat and began attacking Yee Wah. While Heiler was arrested and put in jail, the Wheeling Daily Intelligencer still painted Yee Wah as the villain, stating he had "vengeance in his heart" after the incident.
While articles like this were printed over the years, on March 24th, 1900, the accusations against the four men became even more serious. A woman from Bellaire, Ohio reported her daughter had gone missing. The daughter, 21 year old Rose Seamon, was a single mother who the press painted in a negative light, stating she was in a relationship with the men of the Chinese laundromat. Rose's mother, for one reason or another, told the press she believed her daughter was being held captive at the laundromat. While others stated Rose either was there by her own will, or not even at the laundromat, law enforcement still arrested all four men, along with other Asian men in the city.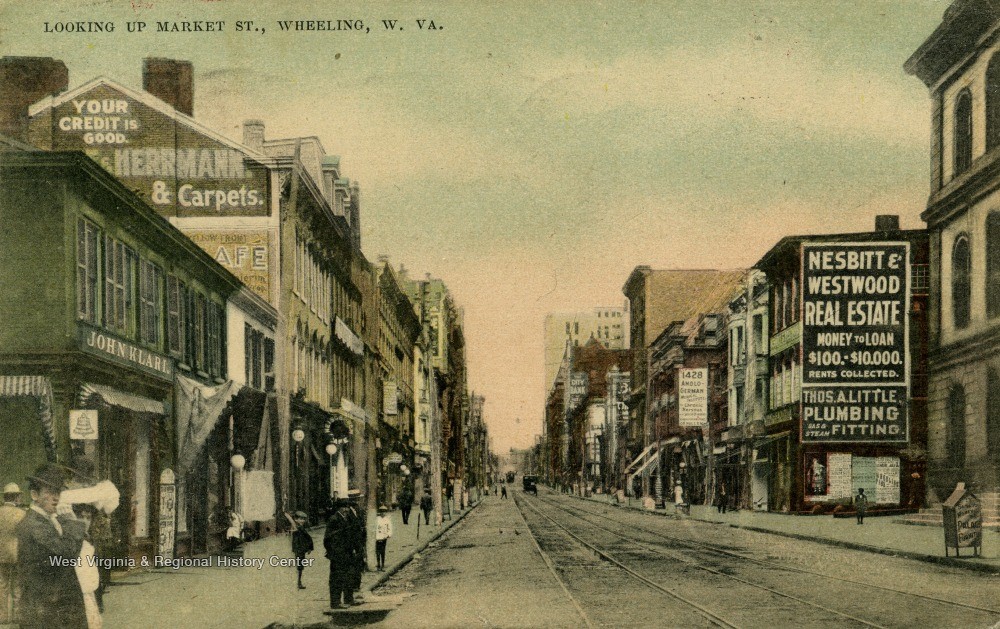 Only one man was found guilty on trial, Ho Chy. Yet, all of the other men involved pleaded guilty without a trial. Ho Chy was fined $20, and Rose's mother decided this was a sufficient penalty. Yet, this unfortunately is not the end of this story. A few weeks after the trial, a Chinese man named Sing Tong, committed suicide at a laundromat between 16th and 17th streets. It was speculated he was deeply affected by the trial and accusations against himself and the other Chinese men in Wheeling.
While this story doesn't have a happy ending, it does show the racism showed against Asian individuals in Wheeling at the turn of the 20th century. Painted as villainous from the start, the Wheeling Daily Intelligencer aided in the accusations against these Chinese men.
So, take some time to make a full story out of bits and pieces of research you've done. Regardless of the ending, remembering the injustices done against people only helps prevent them in the future. Plus, you'll open the door for research on the story you put together!
*Note: I want to thank Dr. Jennifer Thornton for sharing her research with me, as well as the graduate students in Dr. Thornton's Local History Methodology class.
Leave a Reply