Posted by Monte Maxwell.
April 14th, 2021
The National Endowment for the Humanities has awarded a nearly $60,000 grant to West Virginia University Libraries to create the first-ever online portal bringing together congressional archives from repositories throughout the United States.
"Congressional archives document the democratic process and the evolution of Congress as an institution," said Danielle Emerling, project director and curator of congressional and political collections in the West Virginia & Regional History Center. "However, the value of the archives goes beyond the study of the branch itself. They illustrate multiple narratives related to the country's social, cultural, and political development."
The personal papers of members of Congress support scholarship about congressional procedures and leadership, Congress' relationship with the other branches, and public policy. However, practical barriers to using congressional archives mean researchers may struggle to find and use them.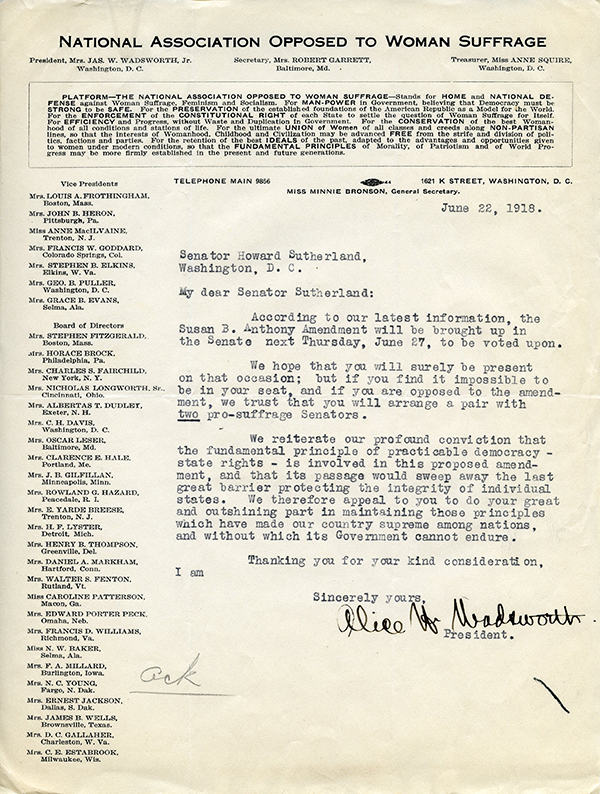 Unlike presidential papers, which are centralized in one location with dedicated staff and funding, congressional collections are geographically dispersed among institutions large and small with varying degrees of resources. For researchers, collections may be difficult to use, both because of a lack of travel funding and the breadth and varying levels of description in congressional archives. The pandemic has made these problems more acute due to archives closures and travel restrictions.
The American Congress Digital Archives Portal project will address these challenges and provide easier access to archives for scholars, educators and the public. The project will give open access to congressional archives by bringing together sources from multiple institutions into a single online platform, illuminating the value of each collection and the relationships among them. The portal will include correspondence, memoranda, audiovisual materials, and more.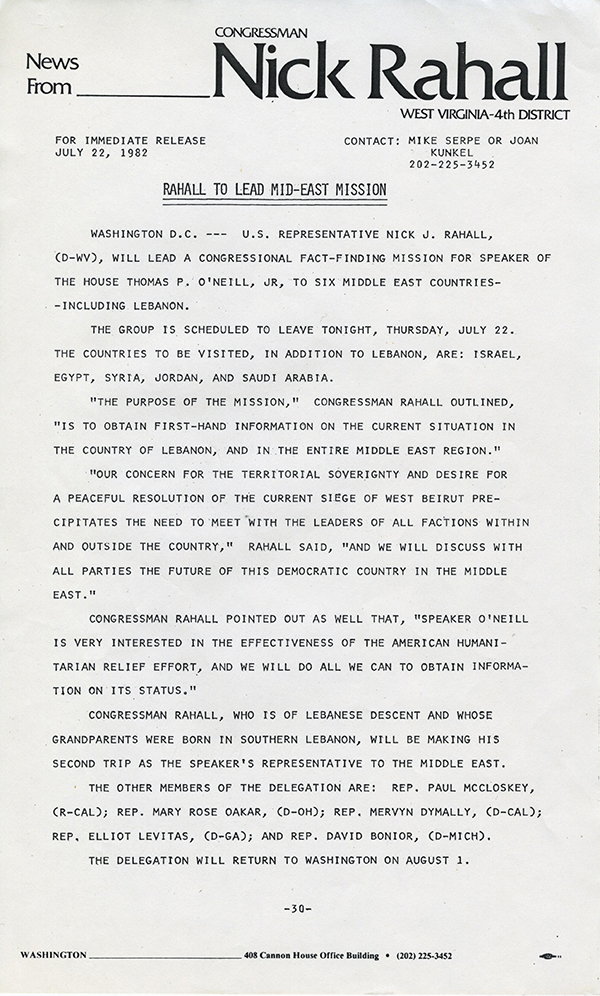 The collaborative initiative will partner with institutions that hold congressional archives. In this foundational stage of the project, WVU is partnering with the Robert J. Dole Institute of Politics at The University of Kansas and the Robert C. Byrd Center for Congressional History and Education. The project also includes an advisory board composed of leading individuals in the areas of congressional archives and scholarship.
"We aim to have a sizeable open access digital portal to reach various audiences for the nation's semiquincentennial in 2026," Emerling said. "Ultimately, we believe this project will expand availability of documentation about Congress, public policy, and representation in America. It will lead to new topics and methods of scholarly research and serve as a resource to advance civic education and knowledge of America's constitutional democracy."
The NEH's Humanities Collections and Reference Resources program supports projects that provide an essential underpinning for scholarship, education, and public programming in the humanities. There are four levels of review before a grant is officially supported. The Endowment awards grants to top-rated proposals examined by panels of independent, external reviewers.
The WVU Libraries' WVRHC holds the archives of West Virginia's congressional delegations from the founding of the state in 1863 to the present. Resources from several collections will be included in the portal.
Leave a Reply